Salford Medical Negligence Solicitors No Win No Fee
At Legal Expert, we have helped many people across the UK to claim compensation for a whole host of different reasons. However, there is little denying that medical negligence claims can often be the most traumatic. After all, when you go to visit your doctor or you get admitted into a hospital, you expect to be in safe hands. You expect the treatment to go well and for you to feel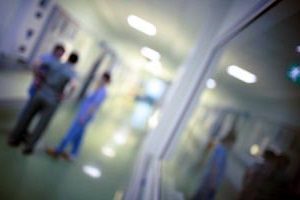 better. When this does not happen, and, in fact, your condition gets worse, it can be exceptionally worrying. When you have deteriorated or picked up another illness due to the lack of action or specific actions that were taken by a healthcare professional, you have grounds for compensation, and you need to work with the best medical negligence solicitors in Salford to secure the maximum payout. Read on to discover more about sourcing solicitors who can cover claims in your local area, as well as information on the different types of cases that these medical compensation lawyers handle.
The Best Way to Find Clinical and Medical Negligence Solicitors In Salford
You should never make the mistake of going for the first or cheapest medical negligence solicitors that you can find. You need to choose with care. You need an individual that has plenty of experience in medical negligence cases in particular. After all, this person is going to have your compensation in their hands, and if they make a mistake or they do not put together a strong case, you won't get a second chance to secure this compensation.
Reading Reviews of Salford Medical Negligence Solicitors
One of the most effective methods for sourcing the best medical negligence solicitors in any part of the country is to read reviews. There are plenty of online review platforms available today, which will help you to get an understanding regarding the level of service the solicitor you are considering provides. It is also a good idea to ask family and friends if they have ever had to work with a personal injury lawyer. And, most importantly, you need to work with an expert that has a network of clinical negligence solicitors for Salford and can connect you with the best professional for your case. This is exactly what we provide here at Legal Expert.
Do I Need To Use A Local Clinical Negligence Solicitor?
In today's modern world, communication options are extremely varied. There are so many ways to contact a solicitor, from phone calls and emails to video chats and instant messaging. This means you do not need to narrow down your search to medical negligence solicitors in Salford. Instead, you can compare solicitors close to you, as well as around the UK based on more important factors than location, for example, experience and track record.
What Medical Negligence Compensation Claims Do We Handle?
At Legal Expert, we have clinical and medical negligence solicitors covering claims in the Salford area to handle all types of cases. You can read an overview of these below.
Medical Negligence Compensation Calculator
Before looking at the specific cases, though, you probably want to know how much compensation you will get. Unfortunately, it is impossible to say. This is because all cases are handled individually. You may have come across a medical negligence compensation calculator online, but these only ever provide a very rough estimate.
In the table below, you can view the claims launched in Salford for the 2015/16 period:

| Trust | Number of Claims | Number of Incidents | Payments made by the trust |
| --- | --- | --- | --- |
| Salford Royal | 38 | 7 | 12,491,868.04 |
| Central Manchester University Hospitals | 107 | 6 | 17,442,006 |
| University Hospital of South Manchester | 57 | 10 | 6,223,135.74 |
Hospital Negligence Claims
From a surgical error to poor hygiene and bad care, there are many types of hospital negligence claims. These can be both private and NHS medical negligence cases, depending on where you were treated.
Dental Compensation Claims
Not all medical negligence claims are in the hands of doctors and nurses. Dental compensation claims are common too. If you have received the wrong treatment, not been administered the correct medicine, or even had the wrong tooth pulled out, we can assist.
Salford GP Medical Negligence Solicitors
When you are ill, the first person you turn to is your GP. If they do not diagnose the illness correctly, or they dismiss it as nothing to be concerned about, you could fall sicker. We can help you get the compensation you deserve.
Cancer Medical Negligence Claims
Experienced Salford medical negligence solicitors help those who have suffered due to incorrect cancer diagnosis. This includes late diagnosis and missed diagnosis, both of which can have severe consequences for the patient. Such cases have often resulted in the untimely and unnecessary death of the individual. If you know a loved one who has experienced this, you can claim on their behalf.
Nursing Home Negligence Compensation
We expect to be cared for in a nursing home, but this isn't always the case. Be it a lack of primary care or mistreatment, we can secure nursing home negligence compensation for you or a loved one.
Birth Negligence Claims
Finally, the medical negligence solicitors we can provide also secure compensation for birth negligence. This includes injuries to the mother or the baby that happened because of a certain action or inaction taken by a healthcare professional during the pregnancy or birth. Such cases can be very traumatic. As is the case for all claims, you can claim for psychological injuries as well as physical.
No Win No Fee Medical Negligence Solicitors Salford
There are many medical negligence solicitors Salford wide, yet not all of them provide No Win No Fee services. This approach is something you should be looking for when making a claim. Under this payment structure, you are only going to pay for your legal service if it has been a success, i.e. you have been awarded compensation. If you have not been given a payout, you won't need to pay anything. This means you will never be out of pocket and that you are protected financially. It also means that those who do not have a lot of cash at their disposal can make a claim, as they are not required to make upfront payments to fund the legal service they are receiving. Instead, the solicitor will take a percentage of the compensation, which will have been agreed on beforehand. With No Win No Fee medical claims lawyers, you know that they are going to be working hard for you, and you know that they will never waste your time either. All of the medical negligence solicitors that we can provide you with operate on a 100% No Win No Fee basis.
Making a Successful Claim With Legal Expert
Making a claim is easy with Legal Expert. We have a dedicated team available to provide you with further advice if you require it. Our advice is available free of charge and comes with no obligation to continue with our services. However, if you are ready to make a claim, we can provide you with the best medical negligence solicitors covering Salford area claims based on what you tell us about your case. This will ensure you have the best chance of securing the optimal amount of compensation that is available.
If you would like to get in touch, there are a number of ways you can do so. Via our website, you can use the online contact form, speak to a member of our team on live chat, or request a call-back. You can also send an email to info@legalexpert.co.uk. However, most people prefer to speak to a member of Legal Expert directly, which can be done by calling 0800 073 8804. We are open seven days a week, from 9 am until 9 pm, so you can call at a time that is convenient for you.
Helpful Links
Hopefully, you have found this guide useful and located most of the information you need. Nevertheless, we know that you may be after some more details, and that is why we have sourced some links that may be of use to you.
Claiming without paying upfront
If you would like to know more about No Win No Fee claims and how they work, you can view our comprehensive guide here.
Claiming for negligent practice
For more information on medical negligence and claims of this nature, we have a more in-depth guide, which can be found at.
Local hospitals in Salford
If you need to get in contact with one of the local hospitals or dental practices in Salford, you can find the contact details below:
Oaklands Hospital
19 Lancaster Road
Salford
Greater Manchester
M6 8AQ
Tel: 0161 787 3492
Web: www.oaklands-hospital.co.uk
Salford Royal NHS Foundation Trust
Stott Lane
Salford
M6 8HD
Tel: 0161 789 7373
Web: www.srft.nhs.uk
Windsor Dental
Salford
Belvedere Road
Manchester
M6 5EQ
Tel: 0161 736 1397
Web: windsordental.co.uk/
Blackfriars Medical Practice
138 Chapel Street
Salford
M3 6AF
Tel: 0161 819 4790
Web: www.blackfriarsmedicalpractice.co.uk/