Doncaster Medical Negligence Solicitors No Win No Fee Claims Guide
Whether you need to use healthcare in the NHS, or through the private sector, patients in the UK should always be able to expect a very high level of service provision. In some cases, however, this is not always so and some people may experience what is commonly called medical negligence. Malpractice or negligent behaviour by someone working in a healthcare profession can result in the patient suffering from a wide range of conditions, illnesses, or injuries. Medical negligence can lead to the existing condition being worsened, or to the development of a new condition. If you have suffered from medical negligence talk to our team covering the Doncaster area.
If you, your next of kin, a family member, or someone you are legally responsible for has suffered in some way due to the care received through a healthcare provider, such as the Doncaster Royal Infirmary, you could be entitled to claim compensation for any pain or suffering resulting from this. Our team covering the Doncaster area could provide you with an experienced solicitor who can help you to reclaim hundreds or even thousands of pounds in compensation. Call us today on 0800 073 8804 to organise your free consultation. Our specialist advisors can then start the process of assessing the validity of your case, and could be able to provide information on previous settlements awarded under similar circumstances. When you are ready, they can provide you with a solicitor covering your local area.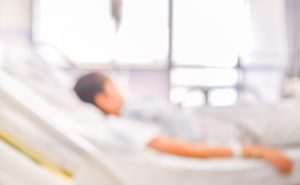 Medical negligence and clinical or medical malpractice is commonly defined as a medical practitioner providing substandard care to a patient. This substandard care will have led to the claimant or patient being harmed. The injury or illness they suffer is defined as 'pain and suffering'. Under the provision in the UK's law, a patient who has suffered medical negligence is entitled to claim compensation for both the injury that they have suffered, and any financial outgoings they have had to meet.
The solicitor that you work with, needs to satisfy the following criteria for a claim to be successful;
That the medical practitioner or institution they work at (identified as the defendant) owed you (identified as the claimant) a legal duty of care.

That this defendant did, in some way, breach this duty of care.

That this negligent care lead to injury or illness. What is called pain and suffering.
If the claimant has passed away before the claim is made, either as a result of the medical negligence, or due to other causes, a family member or person who was legally responsible for them can bring the claim on their behalf. You are also entitled to bring claims on behalf of a person who you are responsible for but who is mentally unable to do so themselves.
Finally, please note that personal injury or medical negligence claims which are made in the UK are subject to a three-year time limit. This means that the claim must be brought within three years of the date of the accident, incident or negligence happening. Alternatively, if the resulting injuries did not present, or were not diagnosed till later, this 'date of discovery' can be the starting point for the claims period. Find out more about using a solicitor to claim compensation in the guide below.
How To Find The Best
Medical Negligence Solicitors In Doncaster
Most towns and cities across the country will have more than one solicitors or legal firms who can cover medical negligence claims for that area. This is no different for Doncaster. So, what are the best ways of finding a solicitor in Doncaster to handle your claim? The most common steps include reading reviews of different companies, talking to people you know and searching for solicitors on the web.
Choosing the solicitor who can best represent your claim is one of the most important steps that you will take to getting compensation for your medical negligence. Remember, it is more important that the solicitor is experienced in the making medical negligence claims and has a good track record of securing settlements, than whether or not they are based in the same town as you are. To find a solicitor to, follow the steps below.
What Should You Look For When Comparing Doncaster Solicitor Reviews
One of the most important steps that you can take in your claims process is finding the right solicitor to work with. An initial step in this process is reading reviews of solicitors. People may use search terms such as '
Doncaster solicitor reviews
' in order to find a review of a solicitor in the town they live in. Reading reviews of different solicitors firms and individual solicitors is an important way of seeing impartial feedback of a solicitor. Other steps people may take include asking their friends and family for any recommendations they may have.
A simpler way to find an experiences solicitor is contact Legal Expert. They are on hand to provide you with help and advice, and when you are ready to start your claim, can provide you with a solicitor.
Will You Need To Use A Doncaster Law Firm?
Even though many of us are used to communicating with people across the country and even around the world on a daily basis, when people are considering taking legal action, they still think they need to use a solicitor based in either the same town they lived in, or that the negligence occurred in. With the advent and application of digital communications tools, today people are better able to communicate with their solicitor, no matter where either are based in the country. You can stay in touch at the touch of a button, as easily as just around the corner.
What Claims Does Our Doncaster Medical Negligence Team Handle?
Our Doncaster medical negligence team can handle a wide variety of different medical negligence claim types. Whilst the solicitor may not be located in Doncaster, they can organise for things such as medical examinations to be carried out in your local area, and can even arrange home visits. Below we look at some of the most common incidences, causes and consequences of people suffering medical negligence. This list is not comprehensive or exhaustive of the types of medical negligence claims we are experienced in, or able to handle. For further information if you claim type is not listed below, talk to Legal Expert today.
Hospital Negligence Compensation
Compensation claims made against a hospital can include treatment which a person has received, the failure of a hospital to provide the right treatment, or any action (or inaction) on the part of a hospital and its staff which causes a patient to suffer an injury or illness. This 'pain and suffering' could include an existing condition being made worse, or the development of a new condition caused by the way treatment was administered. Negligent treatment which has been administered in a hospital can also refer to a person simply not having been treated in a timely, way, or quite quickly enough. All of these circumstances, as well as others, may considered as the hospital breaching their duty of care. Whenever using a hospital's services, you should expect a minimum standard of service provision to be given. If this is not delivered to you, you may be able to claim compensation.
Dentist Negligence Cases
Dentist negligence cases will be brought against dental practitioners due to negligent treatment which carried out by a dentist, or other member of their staff. As with claims made against either a hospital or GP, they can be brought against a provider in the NHS or the private sector and may include negligent treatment given, or actions which should have been taken but were not. Claims may include the provision of treatment, the failure to give the right treatment, or inappropriate care. The damage caused as a result of dental negligence can lead to a patient suffering a plethora of severe and lasting consequences.
GP Negligence Cases
GP negligence cases deal with negligent treatment which has been received by a patient from their GP. They can be made against either a GP surgery, or against an individual practitioner, and can be brought against GP's who work in the NHS and private sectors.
If your GP has breached the duty of care that they owe you in some way, the consequences can range from being mild, to being severe. Common incidences of negligent treatment by a GP could be the doctors failure to correctly review long-term treatment, not providing the right medication, or not having diagnosed a condition.
Cancer Negligence Compensation
Cancer is a serious disease and even when caught early and treated appropriately, it can still have life-changing or lasting consequences. The earlier cancer is diagnosed and a course of treatment started, the better a patient's chances of survival and full recovery. A GP or Oncologist failing to diagnose the cancer, or providing the wrong treatment can lead to a patient failing to recover as well as they otherwise could have, or lead to their death.
If your cancer has been treated in a negligent way, or if you were not treated in the best possible way, or have otherwise receive substandard cancer care from a medical practitioner at hospital in Doncaster contact our specialist team at Legal Expert today.
Nursing Home Compensation Claims
Our medical negligence team in Doncaster can help claimants who have suffered from and been injured as a result of negligent treatment in a residential, nursing or day care home. Whether the service provider you or someone you are claiming on behalf of suffered negligent care in the NHS, or the private sector, the provider owed you or them a duty of care. You can make a compensation claim if the care received caused an injury or illness.
Nursing home compensation claims made be made on your own behalf, or on behalf of someone else whom you are legally responsible for. You may also claim on behalf of a person who is now deceased. Our experienced medical negligence solicitors covering the Doncaster area are ready to assist you in your claim.
Hospital Negligence During Birth
s
Claims for hospital negligence during births can be made against a hospital for an injury sustained during childbirth, or an illness contracted. They can happen any time around childbirth, during labour, the birth itself or in the immediate aftercare. Common types of injury or illness might include the mother or child contracting an hospital borne infection, a physical injury, or the child suffering oxygen deprivation during the birth. If you, your partner or child have had an injury or illness as a result of the care received or the way you were treated during childbirth, you may be owed compensation for this negligent treatment. Find out more by contacting Legal Expert today.
Medical Negligence Compensation Calculator
Within the NHS, Clinical Commissioning Groups and NHS Trusts are primarily responsible for the provision of care carried out by NHS hospitals, GP's and their surgeries, and dental practices. These authorities may bare ultimate responsibility for treatment prescribed and carried out. They may also be the body whom the claim is made against and who will pay the settlement.
| Healthcare Provider | Claims Recieved 2015/ 16 | Number of Incident 2015/ 16 | Payments Made |
| --- | --- | --- | --- |
| Doncaster and Bassetlaw Hospitals NHS Foundation Trust | 88 | * | 6,951,426 |
| Rotherham, Doncaster and South Humber Mental Health NHS Foundation Trust | * | 0 | 88,667 |
In the table above you can see data for the total number volume and total value of claims made against health trusts which cover Doncaster and surrounding areas. This data is for the year 2015/16.
No Win No Fee Solicitors
Who Cover Doncaster
One of the biggest worries that people can often have when they think about taking any form of legal action are the costs that they may incur, and the time that it may take for the case to be carried out. No win, no fee agreements were designed to alleviate part of these potential anxieties. Technically known as a 'Conditional Fee Agreement', these contracts were designed to allow people who may otherwise not have been able to afford to take legal action due to upfront and ongoing costs. With a no win, no fee agreement, you won't have to pay until you case is resolved, and then only in the eventuality that you win. Removing this potential burden has allowed people across the country to successfully claim the compensation that they otherwise may not have been able to claim.
Your agreement should set out what work the solicitor, or solicitors, will do on your case, as well as their general terms of service. It should also include information on when and how the solicitor can expect to be paid, such as the conditions and their overall fee. Before signing your conditional fee agreement, your solicitor will ensure that they take you through everything in the contract, making sure that you understand what you are signing up for. This way, you can be sure that you know what you are signing up for.
Contact Legal Expert Today
Legal Expert can provide claimants across the UK with a solicitor experienced in securing claimants the compensation settlement they deserve. To find out more about making a compensation claim, view our guide to how to make a claim. When you are ready to find out more, or to start making a claim, contact our team. We are on hand seven days a week between 9am and 9pm to take you call. You can also contact our team by email on info@legalexpert.co.uk.
Helpful Links
Medical Negligence Leading To Death
Find out more about how to claim compensation after a loved one, family member or friend has died as a result of not being treated in the right way.
Doncaster Royal Infirmary
Thorne Road,
Doncaster,
DN2 5LT
Tel: 01302 366666
Web: www.dbth.nhs.uk
Park Hill Hospital
Thorne Road,
Doncaster,
DN2 5TH
Tel: 01302 730300
Web: www.parkhillhospital.co.uk
The Medical Centre
2 Frances Street,
Doncaster,
DN1 1JS
Tel: 01302 349431
Web: www.medicalcentredoncaster.co.uk
Doncaster Dental Centre
82-86 St Sepulchre Gate,
Doncaster,
DN1 1SD
Tel: 01302 342356