Milton Keynes Medical Negligence Solicitors No Win No fee
If you are feeling unwell, you will go to visit your GP and you will expect them to get to the bottom of the problem so that you feel better. Likewise, if you require surgery, you will go to hospital and you will expect to leave with your condition being improved. This is usually what happens. However, there are incidents whereby the opposite occurs. If you have fallen ill or your condition has gotten worse due to the actions of the medical staff or the environment, it is important to find the best medical negligence solicitors Milton Keynes has to offer so that you can secure the maximum amount of compensation. This is something we can assist with at Legal Expert, so please do not hesitate to give us a call for more information.
Choosing The Right Medical Negligence Solicitors In Milton Keynes For You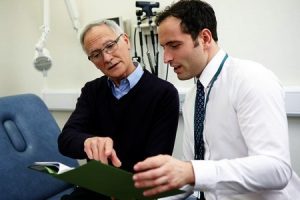 When it comes to securing compensation, you are going to need the best medical negligence Milton Keynes professional on your side. While there may be many personal injury firms in operation today, you need to find a solicitor that has a lot of experience in such cases. Failure to do this could result in a mistake being made, which could cost you your compensation. You won't get a second chance to make a claim, which is why you need to approach the hiring process carefully the first time around.
Start By Reading Reviews of Medical Negligence Solicitors In Milton Keynes
There are a number of different ways you can narrow down your search for the best medical negligence solicitors in Milton Keynes. One option is to read reviews that have been left by previous clients online. Make sure you use independent review websites. This will give you a good insight into the company and the level of service they provide. It is also wise to ask friends and family members for recommendations. And, most importantly, seeking help from experts like Legal Expert who have the contacts in the industry to match you with the best medical negligence laywers in the Milton Keynes area, is always the most vital step to take.
Do I Need To Use A Medical Claims Lawyer In My Area?
You are not going to be restricted only to medical negligence solicitors in Milton Keynes . You can work with a solicitor located anywhere in the UK. After all, thanks to calls, texts, and emails, it is easy to make contact with someone, meaning you won't suffer a poorer quality service by opting to go for a solicitor that is not local.
What Medical Negligence Compensation Claims Can We Help With?
At Legal Expert, we have access to medical negligence solicitors for Milton Keynes and beyond that can assist with all claims. Read on to discover about some of the most common cases in more detail.
Compensation For Hospital Negligence
Have you been the victim of hospital negligence? We can help launch both private and NHS medical negligence claims. There are many different types of hospital claims, from incidents involving surgical errors, to poor hygiene, resulting in an illness, to misdiagnosis or late diagnosis.
Dental Negligence Compensation Claim
Medical negligence solicitors in the Milton Keynes area do not only handle incidents that occur in hospitals. You can also file a dental negligence compensation claim. Common examples of dental negligence include:
Failed implants
Incorrect fitting of dental implants
Inadequate root canal treatment, crowns or fillings
Extraction of the wrong tooth
Substandard dental work
Misdiagnosis
Delayed diagnosis
If you have taken a trip to the dentist and you have come back feeling worse, contact us to find out more about making a claim.
GP Negligence Solicitors
When you are feeling unwell, your first port of call will typically be your GP. If they have not diagnosed your illness correctly, this could result in it getting worse. Inaction or the incorrect action taken by your GP can lead to further illnesses and injuries. In which case, you should contact GP negligence solicitors to work on your case. Legal Expert can assist.
Cancer Negligence Compensation
When it comes to an illness as severe as cancer, quick diagnosis can quite literally be the difference between life and death. If cancer is not diagnosed quickly or it has been misdiagnosed, this could result in it spreading to other parts of the body. This can mean lengthier and more intrusive treatments, and it can sometimes have fatal consequences. You can make a claim for cancer negligence on behalf of yourself or a loved one.
Nursing Home Compensation Claims
The decision to put a loved one into a nursing home can be very difficult. While most nursing homes provide exceptional care, there are those that fall below what you would expect. If your loved one has not had a primary need catered to or they have been mistreated, you should talk with medical negligence solicitors about making a claim. Again, you can claim for yourself, or you can claim on behalf of a loved one if they are not able to do so.
Birth Negligence Compensation
Another form of medical negligence is birth negligence. If you or your newborn have suffered due to birth complications that were not your fault but were the fault of the healthcare professionals, there is a very high chance you will be entitled to birth negligence compensation. Examples of this type of claim include fractures to a baby's bone, errors with intervention, failing to identify when a baby or mother is in distresse, delayed intervention, cerebral palsy, damage to the organs, mismanaged pre-eclampsia, and third and fourth-degree perineal tears.
Clinical Negligence Compensation Calculator
Medical negligence can also be referred to as clinical negligence. You may have noticed that online there are a number of tools claiming to be the best medical negligence compensation, calculator. If you do use one of these tools to try and determine how much money you will receive, it is important to take the figure with a pinch of salt. All cases are handled on an individual basis, and so it is impossible to give someone an accurate figure regarding how much compensation they will get.
Below, though, you can find out a bit more about medical negligence claims in Milton Keynes and the area nearby.

| Trust | Number of claims | Number of incidents | Payments made by the trust |
| --- | --- | --- | --- |
| Milton Keynes Hospital NHS Foundation Trust | 40 | 7 | 6,775,051.55 |
| Northampton General Hospital NHS Trust | 47 | 7 | 7,694,775.65 |
No Win No Fee Milton Keynes Medical Negligence Solicitors
When working with medical negligence solicitors in Milton Keynes, it is important to choose legal experts that operate to a No Win No Fee payment structure. By doing this, you will be able to claim no matter what your current financial situation is. This is because a large upfront payment is not needed to start the claim process, as legal fees only need to be funded if the case is a success. This means that the compensation that is awarded will cover the cost. This makes claiming affordable to all and ensures there are no barriers when it comes to getting the compensation you deserve. It also means that your lawyers are accountable, and so you know they are going to be doing everything in their power to secure the right outcome. We only work with No Win No Fee medical compensation lawyers at Legal Expert.
Contact Legal Expert Today To Make Your Claim
If you are looking for the best medical negligence solicitors Milton Keynes has to offer, Legal Expert can assist. We can assign you the best medical claims lawyers for your case, giving you the greatest chance of getting the maximum amount of compensation you are entitled to. Our phone lines are open seven days a week, from 9 am until 9 pm. You can reach us on 0800 073 8804, and we will be more than happy to assist you in any manner we can.
Helpful Links
For more information on No Win No Fee claims, check out our guide.
Claiming for negligence in a medical setting
If you would like to find out more about medical negligence claims, you can read our full guide.
This link will take you to the NHS litigation authority
Local hospitals in Milton Keynes
BMI The Saxon Clinic
Chadwick Drive
Saxon Street
Eaglestone West
Tel: 0808 101 0337
Web: www.bmihealthcare.co.uk/hospitals/bmi-the-saxon-clinic
Blakelands Hospital
Smeaton Close
Blakelands
Milton Keynes
Buckinghamshire
MK14 5HR
Tel: 01908 049665
Web: www.blakelandshospital.co.uk
Milton Keynes University Hospital
NHS Foundation Trust
Standing Way
Eaglestone
Milton Keynes
MK6 5LD
Tel: 01908 660033
775 Witan Gate
Central Milton Keynes
MK9 2FW
Tel: 01908 690 326
Web: www.thehubdentalpractice.com
68 Bradwell Common Boulevard
Bradwell Common
Milton Keynes
MK13 8RN
Tel: 01908 605775
Web: www.cmkmc.co.uk