Kingston upon Hull Medical Negligence Solicitors No Win No Fee
When you have a medical issue, you expect that the doctors and nurses treating you will do so with dignity, compassion, and competence. Unfortunately, that's not always the case and if you've suffered as a result of medical negligence then you shouldn't have to bear the consequences alone.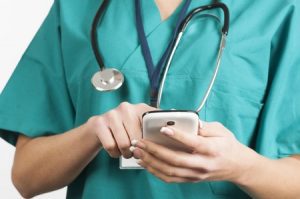 The decision to make a claim against a healthcare provider with Solicitors can be emotionally fraught – after all you trusted their advice and decisions and yet it's you that has to deal with the result. Finding the right solicitors in your area to lead you through the legal minefield can not only mean you get a better compensation package at the end of the process – they will also have the experience to support you through the difficult emotions putting a claim together can raise.
Why use Medical Negligence Solicitors Covering Hull?
In today's modern, connected, digital world you are no longer tied to using your faithful family solicitor for all your legal matters. This means you can use the right legal experts and clinical negligence solicitors who cover the Hull area for your claim. You can take advantage of cumulative years of experience and expertise that a single high street practice simply can't offer. And with video conferencing, 24-hour advice lines and fast email response you can keep abreast of developments in your case whenever you like.
But shouldn't I get recommendations for the best solicitors in Kingston-Upon-Hull?
No one is saying you shouldn't talk to family and friends about who they've used for legal advice when it comes to finding a solicitor in your local area. Reading online reviews and testimonials is also a great way to find a trustworthy guide to help you with your compensation claim. But while the opinions of others can help you make a shortlist, it's up to you to speak to the medical compensation lawyers you are thinking of instructing and make your own mind up based on the quality of solicitors available to cover your area.
What sort of claims do clinical negligence solicitors in Kingston upon Hull typically deal with?
There are lots of categories of claims, but a good legal team, backed by experienced medical claims lawyers, will have experience in dealing with most of them.
Hospital negligence compensation claims
In Hull, the majority of claims are from patients who have received substandard care from the NHS. Hull and East Yorkshire Hospitals NHS Trust are responsible for running Hull Royal Infirmary and Castle Hill Hospital in Cottingham and in February 2017 was marked as "Requires Improvement" by the Care Quality Commission.
If you think you might have an NHS medical negligence claim from a stay in hospital you may wish to discuss the matter by contacting the Patient Advice and Liason Service or going through the hospital complaints procedure as well as consulting a solicitor. Make sure you keep records of everything that is discussed so that we know the whole picture if you decide to take the matter further.
Even if you, yourself, weren't the victim of clinical negligence during a stay in hospital you may be able to claim on behalf of someone who was, if:
the person involved died as a result of the negligence;
or the person involved is not considered to have the capacity to do so, for example, if they are a child.
GP negligence claims
NHS Hull CCG has around 50 member GPs which means that solicitors operating in Kingston-Upon-Hull see quite a few claims resulting from problems arising as a result of GP handled illnesses.
A medical negligence claim involving a GP needs to show that they provided substandard care and your solicitors should be able to help with this. This could include:
Not diagnosing your complaint correctly;
Not prescribing the correct drug;
Prescribing a drug you are known to react to;
Didn't warn you about side-effects or the risks of a treatment regime
Didn't advise you to make follow-up appointments for monitoring during your treatment.
Even if your injuries weren't caused by something in the list above you may still be able to make a claim. GP negligence claims can be complicated so call us to discuss the details to see what your next step should be and whether you have a case with a solicitor covering your area.
Cancer Negligence Compensation
Being diagnosed with cancer is a life-changing event and the thought that you could receive anything other than first-class care is an extremely frightening idea. Solicitors covering Kingston-Upon-Hull know that cancer negligence claims are exceeding tricky as cancer is notoriously difficult to treat.
Many claims focus on delays in diagnosing cancer, or where the cancer was initially misdiagnosed. Other claims could be the result of the incorrect treatment being given or mistakes being made during treatment or surgery.
Nursing Home Compensation Claims
When we grow old we expect that, sooner or later, we will become unable to care for ourselves and may need to move into a nursing home. For some elderly patients a poor standard of care results in injuries. For personal injury solicitors, Kingston-Upon-Hull nursing homes offer an all too familiar story of residents not given the correct medicines, being left to develop pressure sores and other types of negligent care.
If you have concerns about the care you or your loved one have received in a nursing or care home speak to our expert team who can offer you advice on making a nursing home compensation claim.
Birth Injuries Medical Negligence
Whether you go into hospital or to the Fatima Allam Birth Centre you expect to come home with a healthy baby. Unfortunately, childbirth is a risky process and sometimes things can go wrong. Consultants and Midwives have a duty of care to the mothers and babies in their units and if you can show that they did not meet this duty of care you may be able to claim for compensation.
Even the best medical negligence solicitors who can help claimants in Kingston-Upon-Hull can't put together a claim if what happened was pure bad luck. The types of situations in which there might be the basis for a claim can include:
failure to notice the symptoms of pre-eclampsia
not monitoring the baby during labour
not taking steps to resuscitate a baby after birth quickly enough
Many babies that suffer injuries at birth will develop cerebral palsy, Erb's palsy or varying types of paralysis due to being starved of oxygen.
Dental Negligence Claims
Suffering from toothache due to a botched dental procedure or, living with the effects of poor dental treatment, can be a surprisingly difficult and life-altering experience. After all your smile is often one of the first things people notice about you.
Clinical negligence lawyers can deal with claims as a result of dental treatment as easily as they can deal with other types of claim. Dental negligence claims could include:
not obtaining full consent before performing a treatment
causing injury through negligent treatment
misdiagnosis – for example not spotting early signs of decay or oral cancer
Hull Medical Negligence Compensation Calculator
By now you may be wondering whether or not it's worth talking to solicitors who can cover locations, such as Kingston-Upon-Hull. Perhaps you are concerned that you don't have a strong claim or that you won't receive much compensation – even with the help of the best solicitors.
In 2015-2016 Hull and East Yorkshire NHS Trust paid out £ 11,682,054.24 in clinical negligence costs. You can compare that to other healthcare providers in the table below.
| Healthcare Provider | No of Claims Received 2015/16 | Incidents | Payments |
| --- | --- | --- | --- |
| Hull and East Yorkshire NHS Trust | 162 | 10 | 11,682,054.24 |
| South West Yorkshire Partnership NHS Foundation Trust | 9 | 0 | 598,970.36 |
| Mid Yorkshire Hospitals NHS Trust (The) | 122 | 20 | 17,102,009.03 |
| Yorkshire Ambulance Service NHS Trust | 11 | 0 | 405,646.70 |
We offer a No Win No Fee Medical Negligence package which means should your claim not be likely to result in a compensation payment we won't proceed which leaves you free to get on with your life.
You may also be eligible for compensation for loss-of-earnings and to cover costs incurred due to your injury. Your medical claims lawyers will be able to advise further.
Funding Your Compensation Claim
Many people worry about how much using a solicitor might cost. We offer a No Win No Fee service which means should your claim not conclude successfully you won't have to pay us anything at all. No Win No Fee Medical Negligence claims is perhaps the most common way in which Medical compensation lawyers are paid. Give us a call to discuss how it works in more depth.
How Legal Expert Can Help You
With experience of working with clinical negligence solicitors who can cover Kingston upon Hull and elsewhere around the UK we can handle your claim quickly and efficiently. We are available 24 hours a day on through our friendly helpline 0800 073 8804 on or you can use our contact form and we'll get back to you shortly.
Helpful Links
Not sure where to turn to for further information? Here are few helpful links in the Hull area.
If you're looking to find out more about how to go about starting a no win no fee suit against the NHS or any other clinic, read this guide first.
Medical Negligence Compensation Calculator
If you'd like to know how much you could be looking at receiving for a medical negligence claim, see this guide.
Local Hospitals:
Hull Royal Infirmary
Anlaby Road
Hull
HU3 2JZ
Tel: 01482 875875
Web: www.hey.nhs.uk
Castle Hill Hospital
Castle Road,
Cottingham,
HU16 5JQ
Tel: 01482 875875
Web: www.hey.nhs.uk
Spire Hull and East Riding Hospital
Lowfield Road,
Anlaby,
East Yorkshire
HU10 7AZ
Hospital reception: 01482 659 471
Email: info@spirehull.com
Web: www.spirehealthcare.com/spire-hull-and-east-riding-hospital
Local Dentist:
My Dentist
Priory House Dental Care,
1133 Hessle High Road,
Kingston upon Hull,
HU4 6SB.
Tel: 01482 347350
Web: www.mydentist.co.uk
Local GP Surgery
Kingston Medical Centre
151 Beverley Road
Hull
HU3 1TY
Tel: 01482 344880
Web: www.kingstonmedicalcentre.co.uk