Canterbury Medical Negligence Solicitors No Win No Fee Claims Guide
Medical Negligence Claims in Canterbury
Making a claim for medical negligence is a complex challenge and not every firm of solicitors in Canterbury will have the skills and experience needed to sue large organisations such as the NHS.
Medical or clinical negligence is a term used to describe a series of events that lead to a patient being harmed in some way whilst under the care of a medical professional. Medical negligence comes in many forms, such as:
Misdiagnosis of a medical condition.
Delays in providing needed treatment.
Surgical errors or accidents.
Wrongly prescribed medication.
Failure to provide sufficient care, resulting in the patient suffering a personal injury through an avoidable accident.
Every case of medical negligence will have three things in common, and these are:
The medical professional who caused harm to the patient will have had a clear duty to provide healthcare.
The medical professional will have failed in this duty to provide healthcare, thus causing harm to the patient.
This failure in duty was avoidable.
If this sounds like your particular case, then contact Legal Expert today. We offer our national claims service to residents of Canterbury. We have a 30-year track record of winning the maximum amount of compensation possible in such cases.
How to Choose a Medical Negligence Solicitor
Finding a good, competent solicitor is vital when making clinical negligence claims. The better your solicitor the more chance you have of winning your claim, and the more chance you will have of being awarded the maximum compensation possible.
If you want to find a local solicitor, then be sure to ask questions like:
Do you have a track record of winning similar cases?
What is your fee structure, how much do I need to pay to begin my claim?
What happens if you lose my case?
Can you arrange for value added services such as a local medical examination?
A much simpler way to find good legal representation in the Canterbury area is to use the Legal Expert claims service. We are happy to offer free legal advice and recommend a legal team that is available in your area.
Read Reviews of Solicitors Covering Your Area
If you are trying to locate a legal firm in Canterbury, you can try searching for reviews that have been published online. This kind of independently published information is a good place to start looking.
Once you have made a shortlist of potential solicitors, check with your friends and family to find out if they have any opinions. Social networking sites like Facebook and Twitter are great for this.
Does My Solicitor Need to be Based in My Area?
When choosing a solicitor to make a claim for medical negligence which happened in Canterbury, there is no compelling reason why you should choose a local firm. Communications technologies such as VOIP (Skype), web chat and email make it easy to contact your solicitor no matter where they are located.
The Legal Expert claims service is available to people on Canterbury. We are happy to have one of our team visit your home to discuss your case. We can also arrange for local services such as getting an independent medical examination and opinion.
What Claims Can Our Team Covering Canterbury Conduct?
The Legal Expert clinical negligence team has a wealth of experience claiming compensation in a wide range of medical negligence cases.
Below we have detailed some of the more common types of clinical negligence cases we frequently take on and win for our clients. This is not a complete list, so if nothing below seems to fit your case closely, give us a call so we can answer any questions you may have.
Hospital Negligence
Clinical negligence in a hospital can take many forms, from simple cases where a patient requiring supervision has been left alone, resulting in them suffering an injury through an avoidable accident. More serious cases could include fatal surgical errors and misdiagnosis of a life-threatening medical condition.
Legal Expert handles each hospital negligence case in the same professional manner no matter how large or how serious.
Dental Negligence
Clinical negligence that occurs at a dental practice most usually involves some form of an accident taking place during a dental procedure. Quite often such an accident results in some form of cosmetic injury to the teeth, gums, jaw or the soft tissue of the face.
Legal Expert understands that when we make a claim in such a case, we need to factor in not only the pain and suffering caused by the injury but also the psychological stress and trauma of living with a cosmetic injury.
GP Negligence
Making a claim for medical negligence against a GP can be difficult. Proving liability is often a challenge in GP negligence cases, and will usually require that the victim is examined by an independent specialist to prove the effect that negligence on the part of their GP has had on their health.
Legal Expert can arrange for a local medical examination for its customers as part of our national claims service.
Cancer Negligence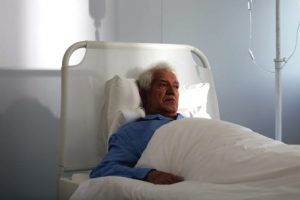 When cancer negligence occurs, it can have fatal consequences. Advanced cases of cancer require immediate treatment to give the patient the best chance of surviving. Delays in receiving this require treatment due to negligent reasons, such as a misdiagnosis of the type of cancer the patient has, can be life-threatening.
If you have lost a loved one due to some form of cancer negligence, Legal Expert can help you claim the maximum amount of compensation you are entitled to.
Nursing Home Compensation
As a resident in a nursing home, you are legally entitled to expect a certain level of care. When this level is not met, it can result in some form of harm to a resident. For example, they could be injured in an accident due to not being supervised properly, or they could develop a serious medical condition which goes unnoticed.
Legal Expert offers a nation claims service available to citizens of Canterbury, which can help them claim compensation for clinical negligence that occurred in a nursing home, either as the victim or as the victim's family.
Childbirth Injuries
When an accident of some form of oversight causes a birth injury clinical negligence may have occurred. Either the mother or baby can be harmed, or in some cases even both. Typical injuries the mother could suffer are tears to the pelvic floor muscles or a broken pelvis. Typical injuries the baby could suffer are broken bones due to birth trauma and brain damage of cerebral palsy due to a lack of oxygen.
If your family has suffered due to childbirth negligence, Legal Expert can help you claim the most amount possible, while making the claims process as stress-free as possible.
Medical Negligence Claims Against East Kent Hospital NHS Foundation Trust
The table below contains details of medical negligence claims made against East Kent Hospital NHS Foundation Trust and others that operate in the Canterbury area. It shows the number of incidents and the total paid in damages.
Healthcare Provider
Claims Received
2015/16
Number of Incidents
2015/16
Payments Made
East Kent Hospitals University NHS Foundation Trust
99
*
19,935,824
No Win No Fee Solicitors Covering Canterbury
If you contact Legal Expert today, we will explain how we can help you to make a No Win No Fee compensation claim.
No Win No Fee means that you pay nothing to begin your claim for medical negligence, and there are no costs during the claims lifecycle. If we lose your case, you don't pay us anything. The only time you pay our fee is when you receive a pay-out for compensation.
Contact Legal Expert Today
Before engaging a firm of solicitors in Canterbury, you should take to Legal Expert. Using our No Win No Fee claims service is the perfect way to make a claim for medical negligence. Call us on Legal Expert – 0800 073 8804 to find out more.
Helpful Links
Claim compensation as a mother injured during childbirth
We have produced a guide for mother who wishes to claim medical negligence compensation, published at the link above.
NHS information about the risks of childbirth
At the above link, you will find plenty of information about the risks of childbirth both in the hospital and as a home birth.
Cerebral palsy symptoms
At the above link, you will find information on the symptoms of cerebral palsy.
Local Canterbury Medical Centres
Kent & Canterbury Hospital
Ethelbert Rd
Canterbury
Tel: 01227 766877
Web: www.ekhuft.nhs.uk/patients-and-visitors/kent-and-canterbury-hospital/
Sturry Surgery
53 Island Road
Canterbury
Kent
CT2 OEF
Tel: 01227 710372
Web: www.sturrysurgery.co.uk
Chesterfield Dental Practice
41 Chestfield Road
Chestfield
Whitstable
Kent,
CT5 3LD
Tel: 01227 793 799
Web: www.chestfielddentalpractice.co.uk