Bristol Medical Negligence Solicitors No Win No Fee Claims Guide
Clinical Negligence Solicitors, Bristol
If you are based in Bristol or elsewhere in the country and have experienced medical negligence at the hands of a medical professional, we can help you claim the compensation that you are owed. We are Legal Expert, a trusted legal advisory service who work with clinical negligence solicitors across the country. If you have been a victim of medical negligence call us now to see if you have a valid claim.
If someone has been a victim of medical negligence then they may be in need of a medical negligence claims solicitor. The definition of medical negligence is when the victim suffers a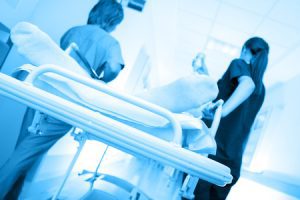 medical mistake, misdiagnosis, or receives the incorrect treatment, as the result of the practitioner acting negligently. The negligence results in the victim receiving an injury, illness, or having an existing medical condition made worse. A claimant must be able to prove that a) the medical practitioner or institution owed them a duty of care, b) that the duty of care was breached by the defendant and finally c) that this breach in duty of care was an avoidable accident which caused the claimant to have an injury. If your solicitor is able to prove that is the case, you may be able to sue for compensation.
Finally, there is a time limit when making a claim in the UK. With certain exceptions, you must make your claim within three years of the accident in question taking place, or that you realised that you have been harmed.
Finding The Best Clinical Negligence Solicitors In Your Area
Finding the right clinical negligence solicitors to work with is crucial for having a successful case. Using an advice service like Legal Expert can be a shortcut to finding the right solicitors who can help you without you having to shop around, as we'll provide you with the right solicitor to handle your case, at no extra cost to you. Call Legal Expert today to speak with an advisor to see if you have a valid case.
Look At Reviews Of Different Solicitors
Many people like to read reviews of any type of service, such as a solicitor in their area, before they start to make their claim. You may also want to consult family and friends who have had similar experiences of dealing with these types of cases as well as seeking out legal advice. Alternatively, you can call Legal Expert, to have an advisor provide you with a solicitor who has the right expertise to handle your case.
Should I Use A Solicitor Near Me?
You may think that if you live and experienced medical negligence in your local area, such as  Bristol, you would have to use a local clinical negligence solicitor to make your claim. However, if the right solicitor to handle your claim is based in a different city, in this age of digital communications using a clinical claims solicitor based in your area is not essential.
Medical Negligence Claims In Your Area
Have you been the victim of medical malpractice? Was it an avoidable accident carried out by a medical professional, that left you with lasting effects? Legal Expert works with clinical negligence solicitors that can handle all types of medical negligence claims. Here are some examples of the sort of cases that we cover.
Medical Negligence – Bristol Hospitals
Whether you experienced clinical negligence in an NHS or private hospital in Bristol, we can help. If your hospital failed its duty of care to you and left you with a subsequent injury, illness or the worsening of an existing medical condition then we can help. We work with some of the best clinical and solicitors in the country, to help victims of clinical negligence like you win your case and claim the compensation you are owed.
Medical Negligence – Bristol GPs
Have you experienced clinical negligence in your GP's surgery, at the hands of your GP or another healthcare professional? Then one of our medical negligence claims solicitors can help you to sue for compensation.
Medical Negligence – Bristol Nursing Homes and Care Homes
You can claim compensation for medical negligence in a nursing home or care home. Medical negligence claims can also be made on behalf of a next of kin relative, who is now deceased or does not have the medical capacity to claim for themselves. We will provide you with an expert clinical negligence solicitor in Bristol, who can help you win your case.
Medical Negligence – Bristol Dentists
Have you experienced medical negligence at a dentist's practice? Whether you were undergoing medical or cosmetic dentistry, if you were harmed in an avoidable accident which was due to negligence on the part of your dentist, you could be owed compensation. We will find a medical and clinical negligence solicitor to take on your case and get you the medical negligence payout you are entitled to.
Cancer Misdiagnosis Claims
Have you suffered from a cancer misdiagnosis? Can you prove it did worsen your condition or led to your next of kin dying? If so, then you may be able to sue for medical negligence compensation. If you experienced this type of clinical negligence then let Legal Expert provide you with a clinical negligence solicitor who can help you win the medical negligence compensation you are entitled to.
Compensation Claims for Birth Injury Medical Negligence
If you were in a situation where medical malpractice during childbirth resulted in injuries to the child, or the mother, then you should be able to make a medical negligence claim. There are many injuries that can take place during childbirth which can leave the child with lasting conditions or disabilities. There are also birth injuries that can harm the mother. Legal Expert can help you find the right clinical negligence solicitors with the experience to win your case for you.
Medical Negligence Statistics For Hospitals In The Bristol Area
Below is a table containing medical negligence statistics for the period 2015/16. The table included how many incidents and claims hospitals and trusts received in Bristol, it also includes compensation payments made in that period.
| Healthcare Provider | Claims Recieved 2015/ 16 | Number of Incident 2015/ 16 | Payments Made |
| --- | --- | --- | --- |
| North Bristol NHS Trust | 59 | 7 | 7,214,138 |
| University Hospitals Bristol NHS Foundation Trust | 56 | * | 4,813,838 |
No Win No Fee Medical Negligence Solicitors
We work with solicitors who offer Conditional Fee Agreements (CFAs), also known as no win no fee services. At Legal Expert, we understand that if you have been injured, made ill or had an existing medical condition worsened, you may want to avoid the stress of paying an upfront fee, especially if your injuries have caused you a loss in income. Using a no win no fee solicitor means that you will only pay if your case is successful, meaning that there is no financial risk to you.
Call us today to talk about your clinical negligence claim and the option of using a no win no fee medical negligence solicitor.
How to make a Medical Negligence Claim
We are Legal Expert, we are a trusted legal advisory service, who work with the top solicitors in the field of medical negligence. Some of our solicitors have over 30 years of experience of getting medical negligence compensation for victims that they are entitled to. If you have been a victim of medical negligence, then trust Legal Expert to find the clinical negligence solicitors to manage your case.
Call Legal Expert today to see if our clinical and medical solicitors can help you sue for compensation. Call 0800 073 8804 today and our advisors will be happy to speak to you.
Useful Links
Southmead Hospital
Southmead Rd,
Westbury-on-Trym,
Bristol,
BS10 5NB
Tel: 0117 950 5050
Web: www.nbt.nhs.uk/our-hospitals/southmead-hospital
Bristol Royal Infirmary
Upper Maudlin St,
Bristol,
BS2 8HW
Tel:0117 923 0000
Web: www.uhbristol.nhs.uk/patients-and-visitors/your-hospitals/bristol-royal-infirmary