Bournemouth Medical Negligence Solicitors No Win No Fee Claims Guide
Medical negligence is the term used to describe the series of events which lead to a patient actually being harmed due to the medical treatment they receive. There are many reasons that this kind of negligence can occur. The most common being:
Misdiagnosis – where a patient wrongly diagnosed, causing them to receive the incorrect treatment.
Mistreatment – where a patient is wrongly treated for their medical condition.
Surgical error – when some acceding or other mishap causes harm during surgery.
Wrongly prescribed medication – where the actual medicine subscribed has a negative health effect on the patient.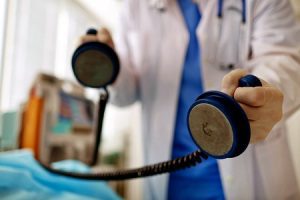 These are the main forms of medical negligence, however, there are others. If you feel you have suffered due to medical negligence in some way, but your case does not fit in with these main negligence causes, give us a call so we can evaluate whether you have indeed been the victim of clinical negligence.
If you already believe that your health has been negatively affected by the actions of a doctor or other medical professional, then check these questions below. If you can answer yes to all three, you likely have a viable route to claim compensation:
Did the medical establishment such as the hospital or general practice that you visited owe you a duty of care?
Did the medical establishment act in a negligent manner, which lead to them failing to fulfil their duty of care responsibilities?
Was the failure to fulfil the duty of care responsibilities avoidable?
If you answered yes to all three of these questions, you should contact us so that we can help you begin the claims process for negligence against the healthcare establishment that was at fault.
How to Find Solicitors for Medical Negligence Cases
If you have been the unlucky victim of medical negligence and you wish to claim some form of compensation, then choosing the right Bournemouth medical negligence solicitors is crucial to successfully win your case.
Not all legal firms are equal, and many specialise in specific facets of the law. You will need to find legal representation from a firm that understands the specific intricacies of negligence claims and has a proven track record of winning cases against major institutions such as the National Health Service (NHS). This way you will have the best chance of winning your case, and also have the best chance of being awarded the highest amount of compensation possible. Legal Expert has published a guide to help people select a solicitor. We will also give a couple of tips on finding good legal representation below.
Research Reviews of Clinical Negligence Solicitors
Searching for reviews online is a good way to learn about a specific legal firm you are considering using to represent you. You can also ask your friends, family and work colleagues about solicitors they themselves have used successfully in the past. Social media sites such as Facebook or Twitter are useful in this way, you can simply post asking your circle of friends whether they have heard good reviews of a specific legal firm.
Should I Use a Local Medical Claims Lawyer for My Case?
We live in the digital age, and it is now entirely possible to keep in close communication with a solicitor anywhere in the UK using email, web chat and online chat applications such as Skype and Google Hangouts. Therefore, you have no real reason to use a local Bournemouth legal firm unless you expressly wish to.
Some of the Different Types of Medical Negligence Claims We Can Help With
Any Bournemouth medical negligence solicitors that you shortlist as a potential legal firm to represent you in a claims case should be familiar with the type of negligence claim you wish to make. There are many forms of medical negligence, and we cover some of these below.
Hospital Negligence Advice
A hospital negligence claim would be brought against a hospital in Bournemouth if your treatment at the healthcare institution leads to medical negligence. Here at Legal Expert, we can provide NHS & GP medical negligence solicitors to cover the Bournemouth area. If you would prefer to speak to us first, to get some hospital negligence advice then call us today and we will do our best to help you.
Dental Negligence Claims, UK
Not all medical negligence cases are against hospitals and doctors. Legal Expert has plenty of experience in claiming compensation for people who have suffered mistreatment at the hands of a dental clinic. Malpractice at a dental clinic can lead to long-lasting, life-changing cosmetic injuries and you will need a good legal firm to ensure you claim the most you can in damages. Legal Expert can help Bournemouth residents and people all across the UK claim compensation due to dental malpractice.
Using Solicitors for Doctor Negligence Claims
One of the most common compensation claims relating to medical negligence is against a General Practitioner (GP). Your GP is your first port of call when it comes to receiving treatment for a medical condition. If your GP makes a mistake, it could have life-threatening consequences. If you need to claim against your GP then you could use medical negligence solicitors in Bournemouth, or you could give Legal Expert a call, as we cover the whole of the UK. We will be able to help you begin the claims process.
Care Home Negligence Cases
Accidents occur every day in care or nursing homes. Many of these are unavoidable. However, when a common type of accident such as a slip, trip or fall takes place because an elderly or infirm person has not been provided with sufficient care, then a valid reason to claim compensation may exist. Legal Expert can assist Bournemouth residents in making a claim for compensation against both state-run and private care homes.
Examples of Medical Compensation Claims
All good Bournemouth medical negligence solicitors should be familiar with a wide range of types of medical negligence cases. Here at Legal Expert, we have over three decades worth of experience in claiming compensation for medical negligence in a wide range of scenarios such as those detailed below.
Cancer Negligence Cases
When a cancer patient is misdiagnosed with the wrong type of cancer, this means that the incorrect treatment will be given. In many cases, the treatment will do no harm, and once the mistake has been recognised and the right diagnosis made, the patient will make a full recovery. However, in some cases where misdiagnosis meant the that there was a delay in treating the right type of cancer, this can lead to the cancer not being treated in time, have potentially life-threatening consequences. Legal Expert understands that cancer negligence cases are complex and that in some cases, the claim will need to be made on behalf of the dependants of the patient, due to the cancer negligence causing death.
Medical Negligence During Childbirth
Childbirth medical negligence claims are fairly common. They can be made due to either the baby or the mother, or even both of them suffering a negative health effect due to a badly managed birth.
Some medical such as cerebral palsy can be directly attributed to malpractice at the time of birth and will be a valid reason to make a claim. Accidents during childbirth can have life-changing consequences for both the mother and the child, and Legal Expert always approaches such cases seriously.
Medical Negligence Compensation Awards
For the most accurate estimate of the amount of compensation you are likely to receive in your particular case, you can give Legal Expert a call, or speak to medical negligence solicitors in Bournemouth. However, the data in the table below gives some general amounts that NHS claims in Bournemouth have paid in the past.
Healthcare Provider
Claims Received
2015/16
Number of Incidents
2015/16
Payments Made
Royal Bournemouth and Christchurch Hospitals NHS Foundation Trust
32
*
1,848,221
No Win No Fee Bournemouth Medical Negligence Solicitors
A No Win No Fee Agreement is a term used to describe a contract for legal representation that requires no initial fee to begin a claim, and with no ongoing legal costs to pay across the lifetime of the claims process. Under a No Win No Fee agreement you don't pay anything at all until such time as Legal Expert actually wins your case for you and you are paid compensation.
Contact Legal Expert Today
The Legal Expert team can provide you with expert legal representation for a medical negligence case in the Bournemouth area. All you need to do is give us a quick call on 0800 073 8804 so that we can learn the details of your claim. Once we have this information, we will make a recommendation on what we think you should do next. We will also likely offer to take on your case under a No Win No Fee agreement. We can also arrange a home visit if you would prefer not to discuss your claim over the telephone. Our nationwide service means that you don't need to find local Bournemouth medical negligence solicitors.
Helpful Links
NHS information on patients' rights and how you can make a complaint.
A Legal Expert guide to making a claim against your GP.
Local Bournemouth medical centres
Bournemouth Private Clinic
Castle Lane East
Bournemouth
Dorset BH7 7DW
Tel: 01202 720275
Web: www.bournemouthprivateclinic.co.uk
Royal Bournemouth Hospital
Castle Lane East
Bournemouth
BH7 7DW
Tel: 01202 303626
Web: www.rbch.nhs.uk
Bournemouth Dental Practice
27 Old Christchurch Road
Bournemouth
Dorset
BH1 1DS
Tel: 01202 553919
Web: www.oasisdentalcare.co.uk/practices/bournemouth-dental-practice-old-christchurch-road/