Bootle Medical Negligence Solicitors No Win No Fee
When making a compensation claim for medical negligence, before choosing a solicitor UK residents should read the contents of this page. It might initially seem to make sense to engage a local firm of solicitors in Bootle. However, all NHS compensation lawyers are not equal. Finding an experienced, capable legal team to make your claim will give you a much better chance of winning compensation. This benefit greatly outweighs the ease of dealing with a local firm.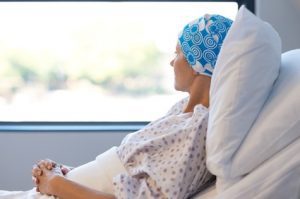 If we were to attempt a good definition of what clinical/medical negligence actually is, we could say that; medical negligence occurs whenever a person responsible for caring for the health of a patient, actually does something which harms the patient instead.
Medical negligence can cause physical injuries, the contracting of a medical condition, worsening of an existing medical condition, as well as psychological damage.
Every case of medical negligence shares the three common aspects below:
1). The person who caused harm to the patient had a duty to care for the patients' health.
2). The person who caused harm to the patient failed in this duty.
3). The person who caused harm to the patient could have avoided the failure in meeting their duty.
Medical negligence can be caused by error, accident, oversight or not providing sufficient supervisory care. The most common types of medical negligence are:
Wrong administered treatment.
Administering the wrong treatment.
Allowing the patient to come to harm through insufficient supervision.
Prescribing the wrong medication.
Surgical accidents and errors.
Legal Expert has a long track record, going back more than three decades, of claiming medical negligence compensation on behalf of our clients across a wide range of challenging clinical negligence cases.
The national clinical negligence claims service operated by Legal Expert is available to residents of Bootle and the rest of the UK.
What to Consider When Choosing a Solicitor
Arguably, one of the most important stages of a medical negligence claim is the actual selection of the right legal firm to make the claim for you. Put simply, the better your solicitor, then the better chance you have of winning your claim, and the better chance you have of receiving the maximum compensation possible. Any solicitor you are considering must be able to answer yes to the following three questions:
Can you arrange for the procurement of local services such as getting an expert medical opinion?
Will you take on my compensation claim on a No Win No Fee basis?
Have you successfully claimed compensation in a similar case to mine within the last year?
A far simpler method to find a good legal firm is to contact us here at Legal Expert. We will offer you some free legal advice and connect you with the legal team we think is best capable of making a successful claim for you.
Do I Need to Use a Local Law Firm?
There is no advantage in using a local firm, as the entire clinical negligence claim process can be managed remotely using freely available communications channels such as web chat, VOIP and email.
If you would prefer to speak to somebody in person about you claim, then Legal Expert can arrange for one of our medical negligence team covering the Bootle area to make a house visit.
Solicitor Reviews Can Be Helpful
If you can search online and find a site that has plenty of solicitor reviews, then this is a perfect place to begin gathering the kind of information you need to make an informed decision on the best solicitor to use.
Once you have all this info, it would be a good idea to run any legal firms you have shortlisted by your family and friends to check if they have any experience with the solicitors on your shortlist, and what the experience of dealing with them was like.
Claims Our Medical Negligence Team Can Help With
Legal Expert has a team of medical negligence solicitors covering the Bootle area. This means that for many people, our national claims service is the simplest option for making a clinical negligence claim.
Below we have outlined some of the more common types of medical negligence cases we take on and win regularly. If none of these outlines covers your particular scenario, then please just give us a call so we can go over your claim with you.
Birth Negligence Compensation
Cases of clinical negligence during a birth can have serious consequences for the mother, and simply tragic consequences for the child. The mother may sustain injuries such as cuts, bruises, perineal tears, pelvic muscle damage or a broken pelvis. However, the baby is at much greater risk. Even a mild case of birth trauma can cause multiple broken bones. If the child is starved of oxygen for even just a couple of minutes during the birth, this will result in permanent brain damage, handicapping the newborn for their entire life.
If your family is currently coming to terms with caring for a handicapped infant, then Legal Expert can help claim the birth negligence compensation you are entitled to.
Cancer Negligence Compensation
The most common form of medical negligence involving cancer patients is that which is caused by a misdiagnosis of the type of cancer a patient is suffering from. When this happens, critical delays are caused in getting the patient the treatment they need to have the best chance of saving their lives.
Legal Expert is experienced in claiming for many types of cancer negligence, such as breast cancer negligence. and can help people from all over the UK claim negligence compensation in such case.
Hospital Negligence Compensation
Clinical negligence in a hospital can take many forms, such as:
Allowing the patient to be the victim of an accident such as a slip, trip or fall.
Mistakes in administering treatment.
Accidents during an operation.
Avoidable delays in providing critical treatment.
Every case of hospital negligence can have serious consequences for the health of the patient. If you believe you have suffered due to negligence whilst an inpatient at Aintree Hospital, then give Legal Expert a call right now for some free hospital negligence advice.
Dental Negligence Compensation
As every solicitor that considers themselves to be a dental negligence expert knows, claiming for clinical negligence that occurred during a dental procedure can be quite complex. This is due to the fact that the very nature of thee injuries mean that there is often a cosmetic aspect, with visible damage to the face, teeth or jaw.
Legal Expert knows that claiming for dental negligence will often mean not simply claiming for the physical pain and suffering of the injury, but also the psychological stress and trauma of living with facial disfigurement.
GP Medical Negligence Compensation
Your GP is your primary contact within the National Health System. So, when you GP makes a mistake, it could have dangerous consequences. For example, if your GP was to mistake the symptoms of HIV for the flu, then your life could be at risk due to not receiving the right treatment.
Legal Expert can help people all over the UK to prove liability in GP medical negligence cases by arranging for you to receive an expert medical opinion from a local specialist.
Nursing Home Negligence Compensation
There can be many reasons for suing a nursing home for negligence. Every resident of a nursing home should be provided with a level of care set down my UK legislators. Unfortunately, this care level can slip due to understaffing, or inadequate training. This can lead to accidents such as slips, trips or falls. Or residents becoming seriously ill without the care staff noticing.
If you have a family member who has suffered negligence in a care home, then contact Legal Expert today. You only have a two-year window to make a claim so don't delay!
Statistics for Medical Negligence Claims Against Aintree University Hospital NHS Foundation Trust
Healthcare Provider
Claims Received
2015/16
Number of Incidents
2015/16
Payments Made
Aintree University Hospitals NHS Foundation Trust
62
*
2,481,300
No Win No Fee Medical Negligence Compensation
Legal Expert offers a national claims service to residents of Bootle and the rest of the UK. We specialise in No Win No Fee medical negligence compensation claims.
Under this kind of Conditional Fee Agreement (CFA), you pay nothing until we actually win you a compensation pay-out. So there is no financial risk to you at all.
The Next Step
Begin your medical negligence claim today by calling Legal Expert on 0800 073 8804. Once we know the specifics of your case, we will offer some free legal advice on the next step. We will also likely offer to take on your compensation claim using our No Win No fee national claims service.
Helpful Links
Claiming for birth injury negligence that harmed the mother
At the link above, mothers who have suffered an injury during childbirth due to negligence will learn how to make a claim.
UK Government proposal for rapid response to birth injuries
At the link above, you will find the current UK Government stance of dealing with birth injuries quickly.
NHS information on better births
The NHS has published details of the methods used to make the birthing process safer at the above link.
Local Bootle Medical Centres
Aintree University Hospital
Lower Lane
Liverpool
L9 7AL
Tel: 0151 525 5980
Web: www.aintreehospital.nhs.uk
The Sefton Suite
Aintree University Hospital
Lower Lane
Liverpool
Merseyside
L9 7AL
Tel: 0151 257 6700
Web: www.seftonsuite.co.uk
Bootle Village Surgery
204 Stanley Road
Bootle
Liverpool
L20 3EW
Tel: 0151 933 7447
Web: www.bootlevillagesurgery.nhs.uk
Sefton Dental Centre
375 Stanley Road
Bootle
Merseyside
L20 3EF
Tel: 0151 944 2556
Web: seftondental.co.uk/index.php/contact-us