Rugby Medical Negligence Solicitors No Win No Fee
Medical Negligence Solicitors Rugby
Medical negligence refers to any situation whereby the actions or lack of action taken by a healthcare professional results in your illness or injury getting worse, or you contracting a new illness or injury altogether. Any individual working within a healthcare organisation, be it a hospital, nursing home, or dentistry office can be deemed responsible for medical negligence. The entire organisation can also be held accountable in cases of poor hygiene and such like. The impact of negligent treatment often extends beyond the physical injuries suffered. A lot of individuals experience psychological effects, especially in traumatic cases such as birth injuries and cancer negligence. When launching a claim, you will be able to claim for both psychological and physical damages.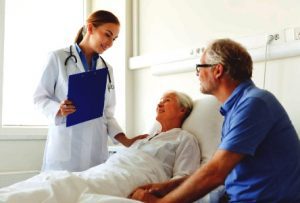 In order to give yourself the best chance of a successful case, you need to work with an experienced solicitor. There are many solicitors in Rugby, yet you need to find someone that has a good track record with medical negligence in particular. At Legal Expert, we have helped many claimants to get the payout they deserve, and we can assist no matter whether you want to launch a private or NHS compensation claim. For more information on finding the best medical negligence solicitors in Rugby and launching this type of claim, read on.
Finding The Perfect Solicitor for Your Claim
There are many clinical negligence law firms to choose from, and you need to choose with care. You need to make sure you do not merely select a general claims lawyer. You need a solicitor that has experience in medical negligence specifically. This is a specialised area of personal injury law, and it requires someone that has handled many cases of this nature before. You also need to consider the solicitor's success rate, as well as how easy they are to communicate with.
Should I Instruct A Local Solicitor?
A lot of people assume that they need to work with a solicitor that is based in their local area. This is not the case – you don't need to look for solicitors in Rugby. You can work with a solicitor that is based anywhere in the UK. This is because it is so easy to communicate today. From live chat and emails to telephone calls and video calls, there are many different ways you can get updates about your case. This enables you to choose the best solicitor rather than the most convenient.
Are Solicitor Reviews Useful?
Another way to find the best solicitor for you is to read feedback that has been left by previous clients. When you look at a solicitor review, you will be getting information from someone who was once in your position, and this can be incredibly helpful. Nevertheless, do make sure you check out independent review platforms so you can be sure that all comments are genuine.
Claims Our Medical Negligence Claims Team Can Conduct
At Legal Expert, our medical negligence team can assist with all types of claims. So long as the incident was not your fault, we can help you to get the full amount of compensation you deserve.You can discover more about the different claims that we handle in the sections below.
Birth Injury Clinical Negligence Claims
Birth injury clinical negligence refers to any type of illness or injury that has been sustained during birth. This could be an injury to the mother or the child. In most cases, birth injuries arise when the midwife has failed to realise that the mother or the baby were in distress. Such incidents can be very traumatic. Remember that you can claim for psychological damages too.
Cancer Medical Negligence Cases
Cancer medical negligence cases tend to involve scenarios whereby the cancer has been misdiagnosed, either through late diagnosis or incorrect diagnosis. The consequences can be severe, with some patients suffering fatal injuries due to the misdiagnosis. If someone you love has passed away, you can claim on his or her behalf.
GP Negligence Claims
Your GP is usually the first person you turn to when you are feeling unwell. If they incorrectly diagnose your illness or they overlook your symptoms and dismiss them as nothing to worry about, you could end up falling even more ill. If this has happened in Rugby or anywhere else in the UK, we can help you to claim.
Nursing Home Negligence Complaint
If you want to make a nursing home negligence complaint and file for compensation, we can assist. In most of these cases, a familiar member will be claiming on the behalf of a loved one. Cases range from mistreatment to slips, trips and falls that have happened due to staff acting negligently.
Cases Of Dental Negligence
We can also assist with cases of dental negligence. Perhaps your dentist has taken out the wrong tooth? Maybe he or she failed to notice signs of tooth decay, and so you suffered further dental issues as a result? No matter whether your dentist is based on Rugby or anywhere else in the United Kingdom, we can help you get the payout you deserve.
Hospital Negligence Compensation
Finally, we have hospital negligence compensation. There are many different types of negligence that can happen in a hospital environment. This ranges from mistakes made during surgery to illnesses contracted because of poor hygiene. At Legal Expert, we can secure compensation for cases involving both public and private hospitals, so please do not hesitate to give us a call.
Statistics For Medical Negligence Claims Against University Hospitals Coventry & Warwickshire
You may be interested to know about the number of medical negligence incidents that have taken place in Rugby. In the table below, you can find this information or the 2015/16 period, including details on the number of claims made and the amount of payments made by the trust in question. It is vital to note that this information is only applicable to NHS claims. If you have been injured in a private hospital in Rugby, you can, of course, still claim. Nevertheless, we do not have the statistics regarding previous private healthcare claims in Rugby because they have not been made public.
| Trust | Number of claims | Number of incidents | Payments made by the trust |
| --- | --- | --- | --- |
| University Hospitals Coventry & Warwickshire NHS Trust | 52 | 5 | £11,156,877 |
No Win No Fee Negligence Solicitors
When looking for the perfect solicitor to handle your claim, it is imperative to look for No Win No Fee negligence solicitors. With this type of solicitor, you will pay for their services by giving them a portion of your compensation payout. This will be a percentage of the compensation, and it will have been agreed on beforehand. So, what happens if no compensation is awarded? You don't have to pay anything to the solicitor in question. You only pay if the case is successful. This eliminates the financial risk that is traditionally associated with making a claim; therefore, it ensures you will never be out of pocket. This also makes it possible for anyone to launch a compensation claim for medical negligence irrespective of his or her current financial position. You don't need to have cash at hand to get the ball rolling. This also reassures you that a solicitor will only take on your case if he or she believes there is a genuine chance that it will be successful. They are not going to waste your time.
Ready To Begin Your Claim?
If you are ready to get started with your compensation claim, we are ready to help you. At Legal Expert, we have years of experience in the industry and we are always happy to assist those in need. When you get in touch, we will provide you with free advice, and you are under no obligation to continue with our service. For more information, you can reach us directly on our personal injury claims line any day of the week from 9 am until 9 pm. The number you need is 0800 073 8804. Or, if you would prefer, there are other ways for you to get in touch. This includes using the live chat feature on our website, requesting a free call back, and filling in our online contact form. No matter how you decide to contact us, we will aim to help you in an efficient, friendly and professional manner.
Helpful Links
At Legal Expert, we have lots of personal injury claim guides on our website, filled with information that you should find useful if you are thinking about making a claim. Head to the link for more information about surgical error claims in particular.
Whatever data you're looking at from the NHS, you're sure to find it here.
There are plans for caps on legal fees for this type of case. See more information here.
Local hospital, GP and dentist in Rugby
Hospital
Hospital of St Cross
Barby Road
Rugby
CV22 5PX
Tel – 01788 572831
Web –www.uhcw.nhs.uk/contact-us/hospital-of-st-cross
Private hospital
Warwickshire Hospital
The Chase
Old Milverton Lane
Leamington Spa
CV32 6RW
Tel – 01926 676208
Web –www.nuffieldhealth.com/hospitals/warwickshire
GP
The Central Surgery
Corporation Street
Rugby
CV21 3SP
Tel – 01788 524366
Web –www.centralsurgeryrugby.co.uk
Dentist
97 Clifton Road
Rugby
Warwickshire
CV21 3QH
Tel – 01788 572265
Web –www.rugbydentalcare.co.uk