Maidstone Medical Negligence Solicitors No Win No fee
We put our ultimate trust in the medical profession to do the right thing when taking care of use, whether it is a dentist, carer, GP or surgeon. However, sometimes even the best medical professionals make mistakes, and when they do, they can make things worse for their patients.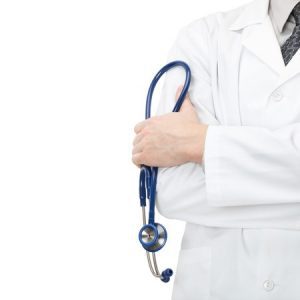 If someone you care about, or if you were subject to this type of negligence, then you may want to take action against the person/s or entity/ies that have caused this harm. Medical negligence compensation guidelines permit people to make clinical negligence claims up to three years from the event, or the date when they were made aware of the negligence itself, so if you have become aware of negligence, It is a good idea to act quickly.
The reason you may be able to seek compensation for negligence is that your clinical provider has a duty to ensure your care needs are met while you are their patient, and if they have failed to meet those needs, whether through action or inaction, then they may be held accountable for this if it can be proven that they acted negligently.
How do you find the Right Solicitors in Maidstone?
There are many different ways to go about finding a solicitor to help you with medical negligence that happened in Maidstone, whether you call a number on a TV advertisement, or in the newspaper, or you ask family and friends who they would recommend. Some people search on social media such as LinkedIn or Facebook in order to find recommendations for local solicitors, whilst others pick the first number that comes up in a phone book. However, there is no substitute for using s service that holds information on solicitors that cover the area and can provide a lot of information on those solicitors, as well as providing professional advice. With years of experience helping clients with their medical negligence claims, we at Legal Expert are in the position to fully inform you of all the facts before you decide on whether to take action and what solicitor to choose.
Comparing Medical Negligence Solicitor Reviews in Maidstone
Just like any other service you use, it is important to do some research before committing to a solicitor. Solicitor reviews for Maidstone lawyers can be found with a quick search, and if you ask family and friends then they may point you in the direction of someone they have used, or have heard is good. Here at Legal Expert, we can provide you with information on solicitors that cover the Maidstone area, as we will likely know more about them than a simple search engine query can bring up. We will be happy to speak to you in detail about the solicitors we can provide you with, allowing you to be armed with all the information you need to reach an informed decision on who to go with.
Do you need to Choose a Local Lawyer?
When you're looking for medical negligence solicitors in Maidstone, it is important to remember that with the technology we have now, it is no longer necessary to choose one nearby. There is really no restriction on using a local solicitor but you will be happy to learn that here at Legal Expert, we can provide a solicitor that covers the Maidstone area.
What claims Do our Maidstone Medical Negligence Team Handle?
Legal Expert are here to help with a wide variety of different types of clinical negligence claim. NHS and private practices do get things wrong sometimes, and it is not only in your best interests to pursue action and retrieve financial compensation for your injuries due to this negligence, it can also help other people in the future, as often, remedial action is taken to prevent the same thing happening again. From dentists to GPs to care home workers, everyone involved in care has certain responsibilities, and if they are negligent in these duties, you should be able to claim. Here, we list some of the most common negligence cases that you can take action for.
Hospital Negligence Compensation
Medical negligence solicitors in Maidstone and the surrounding areas deal with many different types of clinical negligence claim. NHS and private hospitals are known to provide a great standard of care in most cases, but things do go wrong in hospitals and this can often be because the hospital or the staff working in it is at fault. Whether your injury is something as serious as a surgical error, misdiagnosis or mistreatment or lack of proper hygiene
Claim for Dental Negligence
Dentistry can be a complex field and whilst most dental appointments are fairly standards, there are a variety of things that can go wrong, leading to poor condition of the mouth or teeth and even facial disfigurement. If your dentist has not acted properly and been negligent in the diagnosis of any issues or treatment given, leading to injury or worsening oral health issues, then you may be liable to start a claim for dental negligence.
GP Negligence Claim
Usually, the first thing we do when we've been feeling ill is to ring the GP for an appointment or advice. Usually, your GP will listen to your symptoms, examine you if necessary, then offer advice on treatment and prescriptions if required. In some cases, however, GPs have been found to be at fault for medical negligence, whether for a missed diagnosis, or a misdiagnosis, or an incorrect prescription to name but a few examples. If this is the case, and someone you love has been affected – or even if it is you that has been subject to GP negligence, then you should be able to pursue a GP Negligence Claim.
Cancer Negligence Compensation
Failure to diagnose cancer in a timely manner or correctly can cause devastating and far reaching effects. From side effects that have not been spotted to diagnosis too late for effective treatment, to provision of the incorrect dose of medication, the consequences could mean amputation, worsening of the cancer or even death. If you or any of your family have been subject to a poor standard of care and suffered harm as a result of negligent clinical action or inaction, then with solicitors in Maidstone, you may be able to take action to redress the balance.
Nursing and Care Home Compensation Cases
It can be a difficult decision to place a loved one in a care home or nursing home, and we trust our decision is making life better for the person in question. However, if they are not looked after properly and given the proper care, this can cause harm, both in physical terms and in loss of quality of life, which can lead to negative psychological effects. If someone you love, or even you have been mistreated, whether in terms of not being medicated correctly, suffered injury due to a slip or fall, or by neglect, then we can certainly advise on what to do next.
Childbirth Negligence Claims
Childbirth should be a joyous experience, but sadly, not all births go smoothly. If you have experienced poor care in childbirth that has resulted in injury to mother or baby then it may be possible for you to pursue childbirth negligence claims. Whether the baby's low blood sugar has not been properly diagnosed, or stress signals have not been detected or actioned upon quickly enough, if proper care and attention has not been taken and injury/harm has resulted, then why not speak to us to see if we can help you make a claim.
Clinical Negligence Compensation Calculator
If you are wondering about the figures for medical negligence that happened in Maidstone, we have put together this table to illustrate Maidstone and the surrounding areas' figures for claims received, as well as incidents and payout amounts. It is important to note that these figures cover NHS trusts, but it is usually possible for people to claim against private practices as well.

| Trust | Number of Claims | Number of Incidents | Payments made by the trust |
| --- | --- | --- | --- |
| Maidstone and Tunbridge Wells NHS Trust | 69 | 16 | 13,137,782.64 |
| East Kent Hospitals University NHS Foundation Trust | 99 | * | 19,935,824.26 |
| Kent Community Health NHS Trust | 12 | * | 234,139.28 |
Maidstone No Win No Fee Clinical Negligence Lawyers
Being in the midst of deciding whether to pursue a clinical negligence claim can be daunting, but there is no reason that your financial status should prevent you from beginning one. What many clinical negligence lawyers in Maidstone now offer is a no win no fee clinical negligence claim service which enables you to see a case through to its conclusion – even in the unlikely event that you were not to be awarded compensation – without paying out of your own pocket. The way in which this type of claim works is by what is known as a conditional fee contract, which will detail the no win no fee terms. Simply put, any legal fees payable will be deducted from your compensation, and these fees, as a percentage will be detailed before you decide to go ahead. If no compensation is granted, you will not have to pay fees.
Contact Legal Expert Today
Whatever form of medical negligence you've faced, or even if you are not sure whether the care you've received was negligent, we are here to advise and help you. Simply pick up the telephone and dial in 0800 073 8804 where one of our professional, friendly advisors will be able to offer no-obligation and provide medical negligence solicitors that cover Maidstone that can help to take your claim forward.
Helpful Links
Medical negligence claims are sometimes a little complex to make sense of. Here, our guide aims to explain the facts in an easy to follow guide.
If you would like to know more about negligence figures, this page should guide you.
If you would like to change GP/dentist, then the NHS page to find local services is here. We have also listed local providers below.
Local Maidstone medical practices
Maidstone Hospital
Hermitage Lane
Maidstone
Kent
ME16 9QQ
Tel: 01622 729000
Web www.nhs.uk/Services/hospitals/Overview/DefaultView.aspx?id=1070
KIMS Hospital
Newnham Court Way
Weavering
Maidstone
Kent
ME14 5FT
Tel: 01622 237 500
Web: www.nhs.uk/Services/hospitals/Overview/DefaultView.aspx?id=97318
Maidstone Dental
12 Knightrider Chambers
Knightrider Street
Maidstone, Kent
ME15 6LP
Tel: 01622 682 029
Web www.maidstonedental.co.uk