Leicester Medical Negligence Solicitors No Win No Fee Claims Guide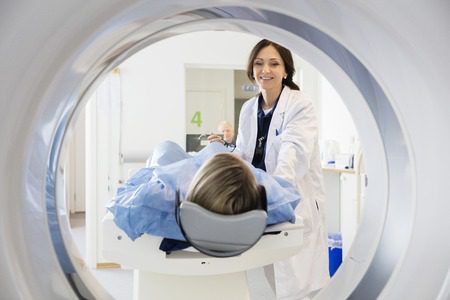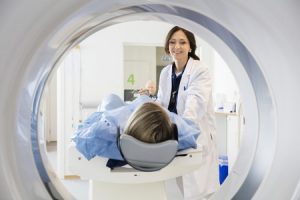 Have you been a victim of medical negligence in Leicester, or elsewhere? If you think you might have a valid claim, get in contact with us now. We work with some of the best clinical negligence solicitors in the country and can help you to win a medical compensation claim. Call us, Legal Expert today on 0800 073 8804, to speak to one of our friendly advisors and see if you have a valid claim.
Leicester Medical Negligence Solicitors
What is medical negligence? Medical negligence is an avoidable accident, which was caused by a medical professional or organisation acting negligently towards a patient. It can be a medical mistake, surgical mistake, misdiagnosis or administering incorrect treatment. If the accident causes an injury, illness or worsens an existing medical condition, and the victim is entitled to claim compensation. If you think the above applies to you, then you could be owed hundreds or even thousands of pounds in compensation. Trust the medical claims lawyers Legal expert partner with to handle your case for you and win you the compensation that you deserve.
To claim compensation for medical negligence, you must be able to prove three things. Firstly that the defendant owed you a duty of care (i.e. that you were their patient). Second of all that the defendant performed negligent actions that breached their duty of care and thirdly that this an avoidable accident was caused by this negligent action, which worsened an existing condition or caused you an injury or illness. The medical compensation lawyers we work with can help you collect the necessary information to prove that this was the case.
One more thing is that there is usually a 3-year time limit to claim compensation for medical negligence, from the moment you had your accident or realised that you had been affected by it. So if you are thinking about going down this route, we advise that you contact a specialist medical negligence solicitor as soon as possible to start making your claim.
How To Find The Best Clinical Negligence Solicitors In Leicester
It is important to find the best legal team to represent you, in a medical negligence case. Rather than approach individual solicitor's firms, you may wish to use a trusted legal advisor like Legal Expert. We work with the best solicitors across the country, some of which have over 30 years of experience, winning cases for victims of medical negligence cases like you. We can also provide you with experienced clinical negligence solicitors from our nationwide panel. Call Legal Expert today to discuss your case today.
Find Reviews Of Solicitors In Leicester
If you are looking for clinical negligence solicitors after an accident or injury, you may wish to consult online reviews of different solicitors in your area and across the country, to get some unbiased feedback from other claimants. Other people research solicitors to help them make clinical and medical negligence claims, by speaking to friends or family members who have been through a similar experience. Another option, if you want to save time and benefit from a trusted professional opinion is to use a legal advisory service like Legal Expert. We have the knowledge and insight to provide you with an expert claims team who specialises in your type of case and won't back down until you have received the amount of compensation you deserve.
Should I use a Local Clinical Negligence Solicitor?
You may prefer to use a local clinical negligence solicitor (such as in Leicester if that is where you are based) for the sake of convenience. However, there is no actual need to opt for a Leicester based solicitor as you can easily be in contact with a solicitor anywhere in the country, via phone, email and digital video messaging services like Skype, if the best solicitors for you live elsewhere.
What Clinical & Medical Negligence Claims do Legal Expert Handle?
At Legal Expert, the solicitors that we work with handle any type of clinical and medical negligence claim, as long as there is a valid case. They will handle cases in the realm of NHS medical negligence and private healthcare medical negligence as well. Here are some clinical negligence examples of the of cases our solicitors work on.
If you suffered medical negligence at your local GP's office, also known as a doctor's surgery, which left you unwell, injured or worsened a medical condition that you already suffered from, then you may be entitled to make a clinical and medical negligence claim.
Hospital Negligence Claims
If you suffered from NHS medical negligence in a publicly funded hospital (such as the Leicester Royal Infirmary) or clinical negligence in a private hospital, then don't be afraid to contact a clinical negligence solicitor, to see if you can claim compensation.
Dental Negligence Claims
Did you suffer from clinical negligence in a dental practice? If the accident worsened an existing dental condition or left you with lasting injuries then you may be entitled to make a clinical and medical negligence claim.
Nursing Home or Care Home Negligence Claims
Have you or your vulnerable next of kin suffered an avoidable injury through medical negligence in a care or nursing home? Perhaps abuse or neglect was involved? If this is the case a specialist solicitor could help you make a clinical and medical negligence claim on behalf of you, or your loved one.
Leicester Birth Injury due to Medical Negligence Compensation Claims
Birth injuries can be very serious, resulting in lifelong injuries or disabilities for the infant, and sometimes result in the death of the mother or child. What is a birth injury? A birth injury is an injury caused during childbirth. Some of them are unavoidable accidents, but sadly a birth injury can be caused due to negligence on the part of the hospital, or medical staff. For example, a doctor failing to notice distress in the infant or using the wrong tools during the birth process. If you or your next of kin has been harmed due to medical negligence we can help you find solicitors for medical negligence who can help you claim compensation for your ordeal.
Cancer Negligence Compensation
Have you or your next of kind suffered from cancer? Were you or they misdiagnosed, or received their treatment too late? With cancer, the earlier this horrible disease is caught, the more likely the patient is to recover, so early and correct diagnosis is essential. If you or your sadly now deceased next of kin suffered a cancer misdiagnosis or a late diagnosis due to medical negligence, then you could make a medical negligence claim for compensation. Let Legal Expert provide you with the right cancer clinical negligence solicitor to represent you.
Medical Negligence Statistics For Hospitals In Leicester
In the table below, we have collected data from the NHSLA Factsheet for the 2015/16 period. This table includes the number of incidents and claims made against healthcare authorities/ hospitals in the Leicester area.
| Healthcare Provider | Claims Recieved 2015/ 16 | Number of Incident 2015/ 16 | Payments Made |
| --- | --- | --- | --- |
| Leicestershire Partnership NHS Trust | 15 | * | 216,643 |
| University Hospitals of Leicester NHS Trust | 117 | 42 | 9,853,406 |
For an accurate estimation of how much medical negligence compensation you could receive call Legal Expert today to discuss your case.
No Win No Fee Solicitors In Leicester
If you want to make a clinical and medical compensation claim but have reservations of having to pay your legal fees upfront, you may wish to work with a solicitor who can offer you a Conditional Fee Arrangement (CFA), also known as No Win No Fee. What no win no fee does is allow you to pay your fee, on the condition that your case is successful. This removes any financial risk from making your claim and should make you feel more confident.
How to make Clinical and Medical Negligence Claims
If you were involved in an accident due to medical negligence, which left you injured, ill or worsened an existing medical condition that you already suffer from, you could be owed several thousand pounds in compensation. Legal Expert is a trusted legal advisor, who works with the best solicitors covering your part of the country. We can provide you with the solicitor, who has the right expertise to handle your case, depending on the circumstances of your injury.
Call us, Legal Expert today on 0800 073 8804 to speak to an understanding advisor, they will assess whether or not you have a legitimate case and you will be provided with an experienced solicitor. Do not delay, you could be owed several thousand pounds in compensation so enquire now.
Useful Links
No Win No Fee Compensation Claims Guide and Free Advice
A complete guide to making a "no win no fee" compensation claim with LegalExpert.co.uk.
Medical Negligence Claims
Help and advice on making compensation claims if you were injured, due to medical negligence, at a hospital, doctor's surgery, or in another healthcare context.
Nuffield Health Leicester Hospital
Scraptoft Ln,
Leicester,
LE5 1HY
Tel: 0116 276 9401
Web: www.nuffieldhealth.com/hospitals/leicester
Leicester Royal Infirmary
Infirmary Square,
Leicester,
LE1 5WW
Tel: 0300 303 1573
Web: www.leicestershospitals.nhs.uk/aboutus/our-hospitals/leicester-royal-infirmary
Leicester General Hospital
Gwendolen Road,
Leicester,
Leicestershire,
LE5 4PW
Tel: 0300 303 1573
Web: www.leicestershospitals.nhs.uk