Medical Negligence Solicitors For Cambridge – A No Win No Fee Claims Guide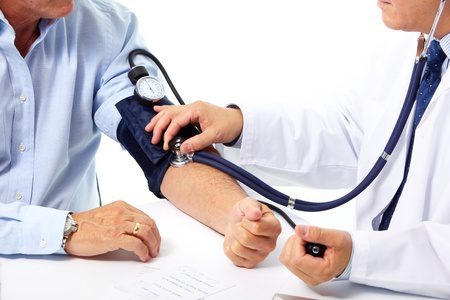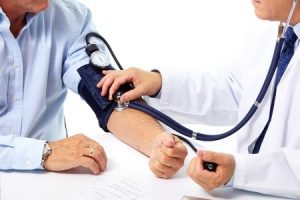 By Daniel Way. Last Updated 12th November 2021. Welcome to our guide on medical negligence solicitors for the Cambridge area. If the medical negligence incident caused you harm then this could mean you're eligible to receive compensation. Trust Legal Expert to provide you with a top medical negligence solicitor covering the Cambridge area, to win you the compensation that you are entitled to. Call Legal Expert today for your medical negligence consultation: we will determine whether or not your claim is legitimate, how much compensation you could be entitled to and find the right clinical negligence claim to take on your case.
Get in touch with us today on 0800 073 8804 and we can offer you free legal advice.
What is clinical negligence, also known as medical negligence? In legal terms, clinical negligence is a form of personal injury, caused by a medical practitioner or institution providing a patient with substandard care through a negligent action, or inaction. If the negligence results in the patient being injured, or their health is negatively affected, then they could be entitled to claim medical negligence compensation.
To make a legitimate claim for medical negligence compensation the patient (Claimant) be able to prove that:
That there was a duty of care present between patient and medical professional.

This duty was breached.

Injuries took place as a result, including psychological harm.
Another important thing to consider is that there is usually a 3-year time limit on making a clinical negligence compensation claim, from the time that you the Claimant was injured or discovered that they had been harmed by the incident of clinical negligence. There can be exceptions to the rule, so consult Legal Expert if you are outside this time frame.
What To Consider When Choosing A Medical Negligence Solicitor
Hiring the right medical negligence solicitor in Cambridge can make all the difference when it comes to making a successful claim. We recommend you take some time to research medical negligence solicitors for the Cambridge area before you decide which one to hire.
Medical Negligence Cambridge Solicitors Reviews
If you are looking to hire a Cambridge based clinical negligence solicitor then we recommend that you take the time to consult reviews online for medical negligence solicitors for Cambridge. Medical negligence Cambridge solicitors reviews will tell you what other Claimants thought of the service they received from their solicitor. You may also wish to speak to family members or friends who have experienced medical negligence in the Cambridgeshire area, to see if they were pleased with the solicitor they used.
Another way to research the best clinical negligence solicitors for Cambridge is to receive a legal consultation so you can be matched with the best solicitor to handle your case. Legal Expert offers a free impartial consultation. We will regard your claim on a case-by-case basis to make sure you hire the best medical claims lawyer to win your compensation claim for you. Call us today for your free consultation.
Do You Need To Use A Clinical Negligence Solicitor In Your Area?
It's a common misconception that if you live in the Cambridgeshire area, you have to use a Cambridge solicitor to make your clinical negligence claim. As a top solicitor's firm, Legal Expert will prioritise finding the best medical solicitors to handle your claim. If the right solicitor to handle your case is further afield than Cambridgeshire, you don't need to worry that you do not have a local solicitor handling your case.
The location of your solicitor should make no difference to the level of service you should receive, in fact with online communications like Skype and email being readily available, it's as easy to work with medical negligence solicitors in Cambridge as it is those physically based outside of the area.
The Processes Involved In Making A Medical Negligence Claim
When you need to make a medical negligence claim, knowing the steps to take is crucial. It can seem overwhelming. So, we are here to assist. In this section, we will take you through a few of the more common things you'll have to do in order to put yourself in the best possible position to succeed. If you have any questions, don't hesitate to reach out to us.
Inform Those In Charge Of The Medical Facility
It doesn't matter if you were injured at a hospital, GP surgery, or even a dental office. If you have experienced medical negligence, then you can claim compensation. You can even claim due to injuries related to elective cosmetic procedures.
It doesn't matter whether you were receiving private healthcare or if you were being treated by the NHS. This doesn't change your eligibility to claim. One of the main differences is who you would inform of your intention to make a claim against. For private healthcare facilities, this would likely be the owner or manager. For NHS claims, there would be no individual owner of where you were treated. So, you should approach the manager or someone of a similar position of seniority.
You'll need to inform them of the negligence that you have experienced and how your health has been affected. Along with this, you'll need to tell them that you intend to make a claim against them as result. If they admit liability and try to make you an early settlement offer, be wary. The amount they may initially offer you could be quite low when compared with what your claim could actually be worth.
We recommend consulting medical negligence solicitors for the Cambridge area before accepting any offers.
Gathering Evidence
If you cannot back up your version of events with proof, then your claim is unlikely to be successful. You give yourself the best chance of success by acquiring as many pieces of hard evidence as possible. Some examples of this can include:
Medical records – these will contain important information regarding your treatment. Things such as allergies, medications, and treatment received will be amongst the things that will be recorded.
Photographs – it can be useful to have a visual record of any physical injuries. That way, you can prove how severe they were following the incident of medical negligence that may have caused them.
Written witness statements – you may have had a friend or relative with you when you were injured, or during certain conversations with medical professionals. They could do on the record to help back up your story.
There are other forms of evidence that you can use. Get in touch for more information.
Seek Legal Advice From Medical Negligence Solicitors For Cambridge
There is no legal requirement to hire a solicitor. However, it is a step that we recommend. If you have no knowledge of medical negligence claims, then you could run into a few dead ends and become confused during the process. Having a lawyer to assist you can make the process easier and potentially less stressful.
NHS Medical Negligence Statistics
The NHS keeps track of all the medical negligence claims made against them. Each year, they publish a report containing these figures. Their annual report for 2020/21 shows that costs associated with medical negligence claims came to a combined total of £2,209 million. The breakdown of this figure is displayed in the graph below.
It's important to note that these figures do not include claims made against private healthcare companies. However, this doesn't mean you can't claim if you've received private healthcare.
What Compensation Claims Do Our Medical Negligence Solicitors For Cambridge Handle?
Legal Expert's solicitors handle a wide range of clinical medical negligence claims for medical negligence that happened in Cambridge and the surrounding area. This could include dental negligence NHS compensation claims, negligence during childbirth and GP clinical negligence.
Hospital Negligence Claims
Have you been involved in an incident of hospital clinical negligence in Cambridge? If the medical negligence left you with an injury, illness or worsened an existing medical condition, you could be entitled to sue for medical negligence compensation.
Dental Negligence, NHS, And Private Dentistry Claims
Have you experienced dental negligence at an NHS or private dentistry practice? We can help you claim dental negligence NHS or private dentistry compensation, for medical or cosmetic dentistry. Trust us to provide you with the right medical claims lawyer to take on your dental negligence claim.
GP Clinical Negligence Claims
Have you experienced GP clinical negligence in the Cambridge area? If you were injured, made ill, or your GP worsened your existing medical condition (for example, failing to spot the signs of a serious illness and failing to refer you to a specialist) you could be entitled to make a GP clinical negligence claim for compensation. Call Legal Expert and if you have a legitimate GP negligence claim, we will match you to the right solicitor to help you win.
Cancer Misdiagnosis Claims
Cancer misdiagnosis is a very serious form of medical negligence. If a patient experiences late cancer diagnosis, or cancer misdiagnosis, it means that their treatment will be delayed to a later stage, making it harder to treat. In some cases, this can mean the difference between life and death. If you or a now-deceased next of kin have experienced a cancer misdiagnosis, you could be eligible to make a cancer misdiagnosis claim. Call Legal Expert today to enquire about making a cancer misdiagnosis negligence claim for compensation.
Nursing Home And Care Home Compensation Cases
Have you, or your vulnerable next of kin who is mentally incapacitated experienced medical negligence, or abuse in a care home in Cambridge or the Cambridgeshire area? If the negligence has resulted in illness, injury or the worsening of an existing medical condition then you could be owed medical negligence compensation. Call Legal Expert today and we will find the right solicitor to win you the care home compensation case you are entitled to win.
Hospital Negligence During Childbirth
Hospital negligence during childbirth can lead to birth injuries, such as bone fractures, broken bones, and oxygen deprivation. These injuries can harm the mother or the child, and leave infants with lasting medical conditions or disabilities. Trust Legal Expert to provide you with a clinical negligence solicitor who covers hospital negligence during childbirth in your area and you could claim compensation.
Calculate Average NHS Compensation With Our Medical Negligence Compensation Calendar
What is the average NHS compensation or private healthcare compensation amount for medical negligence? Use our medical negligence compensation calculator to calculate average NHS compensation and private healthcare compensation, or your clinical negligence injuries.
| Healthcare Provider | Claims Recieved 2015/ 16 | Number of Incident 2015/ 16 | Payments Made |
| --- | --- | --- | --- |
| Cambridge University Hospitals NHS Foundation Trust | 76 | * | 6,287,124 |
| Cambridgeshire and Peterborough NHS Foundation Trust | 5 | * | 886,615 |
| Cambridgeshire Community Services NHS Trust | * | 0 | 120,000 |
Alternatively, call Legal Expert for your free legal consultation, and you will be given an accurate estimation of the potential value of your medical negligence claim.
No Win No Fee Solicitors
All of our medical negligence solicitors for the Cambridge area work with their clients under a No Win No Fee arrangement. This means that you will not have to pay your solicitor if your claim is unsuccessful. You'll only be responsible for covering their costs if they help you win your case. It's paid to them by taking a small percentage of your settlement. You will be aware of this in advance, so there will be no last-minute surprises. The percentage is also legally capped so that the majority of your settlement is protected.
You don't need to hire a lawyer to make a claim. However, if you choose to represent yourself then you won't have a No Win No Fee deal in place. This means that you could be expected to pay expensive legal costs even if you are not awarded compensation. Because of this, we recommend that you enlist medical negligence solicitors for Cambridge.
Legal Expert Medical Negligence Solicitors For Cambridge
If you think you have a valid medical negligence compensation case, call Legal Expert today. We will assess whether or not you could have a valid claim clinical negligence claim, and give you an estimated valuation based on the information that you provide. You may then be provided with an excellent medical negligence solicitor in Cambridge, or one who covers the Cambridge area, to handle your case. 
Get in touch with us today:
Call us on 0800 073 8804
You can write to us regarding your medical negligence claim online
Use the chat window in the corner
The NHS Constitution of England
An NHS guide to patient's rights
More information on cancer misdiagnosis claims.
Popular medical practices:
NHS Hospital:
Addenbrooke's Hospital
Hills Rd,
Cambridge
CB2 0QQ
Tel: 01223 245151
Web: www.cuh.nhs.uk/addenbrookes-hospital
Private Hospital:
Cambridge Hospital
4 Trumpington Road,
Cambridge,
CB2 8AF
Tel: 01223 859888
Web: www.nuffieldhealth.com/hospitals/cambridge
GP Surgery:
Newnham Walk Surgery
Wordsworth Grove
Cambridge
CB3 9HS
Tel: 01223 366811
Web: www.newnhamwalksurgery.nhs.uk
Dentist Practice:
Antwerp House Dentistry
36 Brookfields
Cambridge
CB1 3NW
Tel: 01223 247 690
Web: www.antwerphousedentistry.co.uk
Other Helpful Guides
Thank you for reading our guide on medical negligence solicitors for the Cambridge area.