Newcastle Medical Negligence Solicitor No Win No Fee
No one wants to go into hospital or even take a trip to the doctor unless it's necessary, but coming out feeling worse than when you went in is most people's worst nightmare. However, on occasion, this does happen, and it may not always be down to your illness or condition; it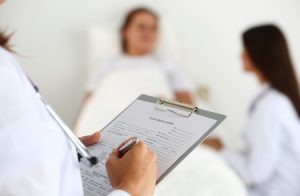 could be due to medical negligence. In this guide, we show you why you might need a  solicitor in Newcastle for a medical negligence claims, how you might go about finding one, what they will do for you and how the solicitor will earn their fee if they take the case on a No Win No Fee basis.
Firstly, let us explain what constitutes medical negligence. Frankly, action or inaction that leads to the worsening or mistreatment of a patient from not following the accepted standard of medical care can be classed as medical negligence. The medical professionals treating and diagnosing you have a duty to you to provide you with a good standard of care. If they are seen as not having lived up to this standard, then you may want to consult a solicitor to help prove that this was the case and fight for your compensation.
How to Find the Right Medical Negligence Lawyer
You only get one chance to make a claim for compensation, which is why it is so important to choose medical claims lawyers with care. Choosing the right solicitor can be the difference between getting compensation and not getting compensation. It can also have an influence on how much money you may receive. The best available solicitors are those that have experience and have worked on similar cases time and time before. If you choose a solicitor that does not have experience in this field of personal injury compensation, they could make an error that compromises the case.
Read Reviews of Newcastle Solicitors
When trying to find the best solicitor in Newcastle for your case, it is a good idea to read reviews that have been left by previous clients. This will give you a great insight into the level of service provided by the firm. You should also talk to your family and friends who have used solicitors too. This will all help you to build up a good picture regarding the medical compensation lawyers that are available. However, nothing comes close to talking to the experts. Legal specialists will be able to provide you with the extra information necessary to choose the right solicitor for your case.
Should I use Local Solicitors?
In the current day and age, you aren't required to choose a medical negligence solicitor in Newcastle. You can branch further afield if you wish. Such services are provided nationwide and you can easily keep in touch with your solicitor via video messaging, phone calls, texts, and emails. You won't experience any less of a service if you opt for a solicitor that is based a bit further afield.
What Medical Negligence Claims Does Our Newcastle Team Help With?
At Legal Expert, we cover a wide range of medical negligence claims all across the region. This includes NHS medical negligence and GP negligence claims. You can find out more about each claim type below.
Newcastle Medical Negligence Compensation Statistics
Medical negligence refers to any type of injury that has happened due to a poor standard of medical care. This could be a misdiagnosis or a late diagnosis. It could also be due to mistakes in surgery or because of poor hygiene in the hospital environment. No matter what type of medical negligence you have experienced, we can match you to the best solicitors covering Newcastle for your case.
| Trust | Number of Claims | Number of Incidents | Payments made by the trust |
| --- | --- | --- | --- |
| Newcastle Upon Tyne Hospitals NHS Foundation Trust (The) | 85 | 13 | 10,714,215 |
| South Tyneside NHS Foundation Trust | 43 | * | 4,770,467 |
| Northumberland, Tyne and Wear NHS Foundation Trust | 6 | * | 52,906 |
Under the Clinical Negligence Scheme for Trusts (CNST), there were seven claims received in the 2015/16 period, as well as a total of ten NCST matters. You can use a medical negligence compensation calculator to get a rough idea of what you may be entitled to, but please note that this is only ever a rough estimate.
Hospital Clinical Negligence Compensation Claims
If you have been the victim of hospital clinical negligence, we can help you to get the compensation you deserve. Such claims can include payouts due to surgical errors, as well as injuries that have occurred due to mistreatment from the hospital staff, poor hygiene, and a late or incorrect diagnosis. We can assist clients looking for a solicitor in the Newcastle area, as well as those in other parts of the UK.
GP Negligence Claims
We can also assist those who have been injured due to GP negligence. General practitioners (GP) tend to be our first port of call when we are unwell. We expect our doctors to be able to diagnose why we are ill and provide us with the correct treatment. However, when mistakes are made or symptoms are missed, the illness can get worse. If this has happened, contact us today to be put in touch with the best medical negligence solicitor who can help clients in Newcastle for your case.
Dental Negligence Claims
Medical negligence cannot only happen in hospitals and clinics, but it can also happen in dental practices too. Some of the common reasons for requiring personal injury solicitors Newcastle-upon-Tyne based for such claims are as follows: inadequate patient care, misdiagnosis of a dental condition, badly managed anesthesia and badly executed surgical procedures. For more information on these claims, take a look at our guide to dental negligence claims. We can help clients based in Newcastle and across the United Kingdom.
Cancer Negligence Compensation
Cancer misdiagnosis and late diagnosis can be disastrous. This can cause cancer to get worse and to progress to other parts of the body. In some cases, an incorrect diagnosis can have fatal consequences. If you have suffered because of a late cancer diagnosis or you have lost a loved one because of this, you should launch a claim with the assistance of a medical negligence lawyer Newcastle based.
Nursing Home Compensation Claims
If you or someone you know has been injured while in a nursing home, an experienced solicitor can help you to launch a claim. There are many different types of nursing home compensation claims that can be made. This includes slip, trip and fall claims, as well as infection claims, making a case because the home has failed to provide a primary health need, and claiming due to neglect and mistreatment from the staff and for wrongful death due to negligence in a care home.
Birth Injuries Medical Negligence
If a birth injury has been caused due to medical negligence, seeking compensation is a must. Some of the types of birth injuries that may occur are as follows: cerebral palsy, Erb's Palsy, injuries to the mother, ruptured placentas, umbilical cord problems, and infant death. These cases can be complicated because there are medical and legal technicalities involved. However, that's where our experience comes in. We have the team to help you get the payout you deserve.
No Win No Fee Medical Negligence
When making a compensation case, it is important to look for a solicitor that provides No Win No Fee medical negligence claims. This means that you are only going to pay legal fees if your case is successful. If compensation is not secured for you, you won't need to pay a penny. This gives you financial protection while also ensuring your solicitor is working hard for you. It also means anyone can claim, no matter their financial standing.
Contact Legal Expert Today
If you want to make a medical negligence North East claim, please do not hesitate to get in touch. You can reach legal expert on 0800 073 8804. We provide free advice, and our phone lines are open seven days per week, from 9 am until 9 pm.
Helpful Links
We have a number of links that may be useful for you when seeking more information…
Claiming for Medical Negligence
Take a look at our comprehensive medical negligence guide for more information
Conditional Fee Cases
This is our No Win No Fee guide, which provides more details on this payment approach
Local hospitals in Newcastle
Newcastle Royal Victoria Infirmary
Queen Victoria Rd,
Newcastle upon Tyne,
NE1 4LP
Tel: (0191) 233 6161
Web: www.newcastle-hospitals.org.uk/hospitals/royal-victoria-infirmary.aspx
Nuffield Health Newcastle-upon-Tyne Hospital
Clayton Road,
Newcastle upon Tyne,
NE2 1JP
Tel: 0808 2569138
Web: www.nuffieldhealth.com/hospitals/newcastle-upon-tyne
Spire Washington Hospital
Picktree Lane,
Rickleton,
Washington,
NE38 9JZ
Tel: 0191 448 9869
Web: www.spirehealthcare.com/spire-washington-hospital/
7 Saville Place,
Newcastle upon Tyne,
NE1 8DQ
Tel: 0191 2324274
Web: www.savillemed.co.uk/
Newcastle Medical Centre
Within Boots the Chemist,
Hotspur Way,
Eldon Square,
Newcastle upon Tyne,
NE1 7XR
Tel: 0191 232 2973
Web: www.newcastlemedical.co.uk/
Newcastle Dental Care,
11 Ridley Place,
Newcastle upon Tyne,
E1 8JQ
Tel: 0191 2324284
Web: www.newcastledentalcare.co.uk/