Telford Medical Negligence Solicitors No Win No Fee Claims Guide
When considering the choice of medical negligence solicitors in Telford residents need to consider a number of things. Using a local solicitor in Telford might be convenient, but will a local firm have the experience needed to make a successful compensation claim?
A medical negligence case is a serious undertaking. No healthcare establishment or medical professional wants a black mark on their reputation by being found guilty of some form of medical negligence or malpractice.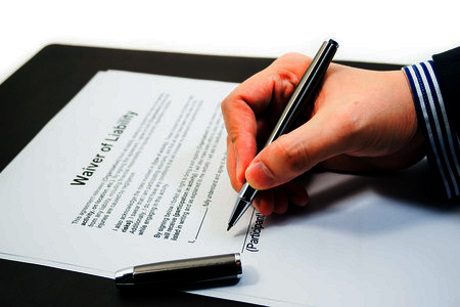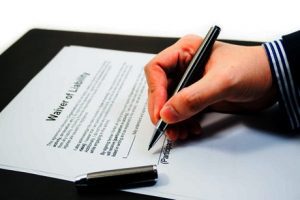 The legal team you engage needs to be proficient at making claims against large organisations such as the National Health Service, which will do all it can to ensure that the claim fails.
However, if the medical professional responsible for the negligence had a duty to take care of your health, and failed to do so in a way which was avoidable, then it is highly likely that you will have a valid reason to make a compensation claim against them
Our solicitors have a 30-year track record of successfully claiming compensation for people who have been the victim of medical negligence. Our claims service is available to residents of Telford and can help them claim the compensation they are entitled to.
How to Find the Best Solicitor in Telford
If you are looking for a good legal firm that has expertise in medical negligence claims in Shropshire solicitors might not be the best choice. Making a claim for medical negligence is a complex process and in order to have the best chance of actually winning your case, you should use a legal firm that has a proven track record of winning difficult medical malpractice cases.
The Legal Expert claims service can provide you with legal representation in the Shropshire area, and we have proven time and time again that we have the expertise required to win our clients the maximum amount of compensation possible in medical negligence cases. However, if you would like to check out a few local solicitors before you make a decision on which firm to use, here are some tips.
Find Solicitor Reviews, Telford
If you search online, you might be able to find some solicitor reviews Telford residents have published. These kinds of independent reviews are a good way to make an initial evaluation of a firm of solicitors. You can also ask your family and friends if they have had any dealings with a solicitor, and what that experience was like.
However, you are by no means limited to using a local company of solicitors, you could use the nationwide claims service that Legal Expert offers under a No Win No Fee agreement.
Should I Use a Solicitors Near Me?
In this day and age there really is no reason for you to find a solicitor in Telford. Modern communication channels such as email, VOIP, web chat etc. are all reliable technologies. Meaning you can use as solicitor based anywhere in the country to make your claim.
Examples of Claims Legal Expert Can Help With
Legal Expert provides a nationwide claims service that can be a better alternative than engaging a solicitor in Telford to represent you in a medical negligence case.
We have a wealth of experience in making successful compensation claims for our clients in some of the most extreme circumstances. Below we detail some of the types of negligence cases we have taken on and won in the past.
Hospital Negligence Compensation Claims
A local solicitor firm might know more about your local hospitals, but how valuable is this local knowledge? I the scheme of things it equates to very little. What is more important is finding a legal firm that knows exactly how to pursue a hospital for compensation, regardless of the location.
There are many ways that medical negligence can occur in a hospital, everything from surgical procedures that go disastrously wrong, through to a patient simply being prescribed the wrong medication. Legal Expert can help you regardless of how the hospital medical negligence occurred.
Dental Negligence Solicitors
In many cases, dental negligence can leave the victim with cosmetic injuries such as scarring of the face. In these types of cases, a provision must be made for the long-term effects of this scarring and the mental anguish it will cause. Our lawyers can successfully claim compensation for dental malpractice for residents of Telford under our nationwide claims service.
GP Negligence Solicitors
Claiming against a GP or other general healthcare professional is a complicated process. Unlike claiming against a hospital or other healthcare establishment tasked with a single treatment, your GP is responsible for your overall general health. If they do something to negatively affect your health, it can be very hard to prove the root cause. Legal Expert can provide local expert medical experts to make an evaluation of your medical condition to assist in claiming compensation from your GP.
Care Home Negligence Claims
Every care home is required by law to provide a certain standard of care for their residents. If the home fails to do so, then it should be possible to claim compensation from them. Legal Expert can help either the victim of the malpractice to make a claim or for one of the victim's family to make a claim on their behalf if the victim is unable to do so for some reason.
Examples of Circumstances Leading to Medical Malpractice
Before you engage a solicitor Telford, you need to make sure that they have experience in dealing with medical negligence cases. This is especially true in severe cases such as those detailed below, where the negligence lead to serious consequences.
Negligent Cancer Treatment
If a patient is misdiagnosed as having the wrong type of cancer, it can mean that treatment for the right type of cancer can be delayed due to the wrong treatment being given for a period of time. In advanced cases of cancer, this delay could lead to the death of the patient. This type of claim will usually lead to a high amount of compensation being paid. You need to use a claims service such as the one Legal Expert offers to ensure you receive the highest amount possible.
Negligence During Childbirth
Birth injuries to a child can have a permanent effect on the quality of life. Brain damage caused by loss of oxygen due to restricted blood flow to the baby during the birthing process, or physical injuries due to badly carried out surgical procedures can result in at worst, the death of the child. Similarly, the mother can be harmed during the birth, due to negligence. Legal Expert offers a claims service to Telford residents to help in these cases.
NHS Trust Medical Negligence Compensation Calculator
You could search for a claims calculator online to get a general idea of how much compensation you might receive in your case. Additionally, the table below contains details of total claims in the Telford area. However, to get a more accurate estimate you should call Legal Expert and speak to one of our team.
Healthcare Provider
Claims Received
2015/16
Number of Incidents
2015/16
Payments Made
Telford and Wrekin Clinical Commissioning Group
0
0
0
Shrewsbury and Telford Hospital NHS Trust
7
*
5,540,000
No Win No Fee Solicitors in Telford
Claiming compensation for medical negligence can be a lengthy process. If you were to pay the ongoing legal costs of the case yourself, you would need to wait for quite some time before you received any money back. And if your claim failed, you would lose everything you paid.
Legal Expert as a much better way for you to make a claim. We can take on your case under a No Win No Fee agreement. This means you pay nothing to begin your claim, and you pay nothing while your case is being processed. You only pay our legal fees once we have won you an actual compensation pay-out. If we lose your case, you don't pay anything at all. So, you really have nothing to lose.
Talk to a Legal Expert Today
If you feel you have a reason to claim compensation due to medical negligence, then we can help you. Call us on 0800 073 8804 and we will take all of the details of your situation and let you know how we think we can help you best. We can arrange for a home visit in the Telford area if you would prefer someone on one legal advice.
Helpful Links
The UK Government has published a lot of useful information for patients including how to make a complaint.
LegalExpert.co.uk – Hospital negligence claims
We have published our own guide to claiming compensation for negligence in a hospital.
Local Telford medical centres
The Princess Royal Hospital
Apley Castle
Apley
Telford
TF1 6TF
Tel: 01952 641222
Web: https://www.sath.nhs.uk/patients-visitors/getting-to-us/princess-royal-hospital
Shrewsbury Hospital
Longden Road
Shrewsbury
SY3 9DP
Tel: 01743 817846
Web: https://www.nuffieldhealth.com/hospitals/shrewsbury
Charlton Medical Centre
Lion Street
Oakengates
Telford
TF2 6AQ
Tel: 01952 620138
Web: www.charltonmedicalcentre.nhs.uk