Folkestone Medical Negligence Solicitors No Win No Fee
Clinical And Medical Negligence Solicitors In Folkestone
Medical negligence happens when a healthcare professional has taken a certain action or a lack of action and this has caused someone to suffer an illness or an injury. This could mean that your doctor has not diagnosed your illness correctly; it could mean that your dentist has worked on the incorrect tooth; or it could mean that your surgeon made an error during surgery. No matter what has applied, if you have been injured or your illness has got worse and it was not your fault, you can make a claim, and Legal Expert can help you to do so. Read on to discover everything you need to know about finding the right Folkestone medical negligence solicitors, as well as the types of clinical negligence claims you can claim for.
Help To Find The Right Solicitor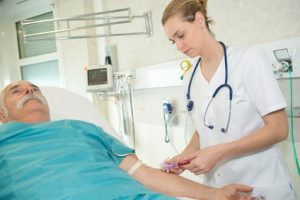 When looking for a solicitor, there are a number of different factors you need to take into account. This includes their experience, reputation, track record, and how easy they are to communicate with. You should not simply look for the cheapest or first solicitor you can find. Your choice is an important one; as you won't get a second chance of make a claim for medical negligence.
Will You Need A Solicitor In Your Area?
A lot of people make the mistake of assuming that if they have suffered medical negligence which has happened in Folkestone the only option they have is a solicitor in their local area. This is not the case in today's modern world. There are so many communication methods available to you, including video calls, telephone calls, emailing, and instant messenger. Because of this, you do not need to visit your solicitor, and so you can choose based on factors such as experience instead of simply being restricted to location.
Folkestone Medical Negligence Solicitor Reviews
Reviews are another important factor to look out for when trying to find the best solicitor for you. Firstly, you can ask your family and friends for recommendations. Secondly, you can look online for feedback. When you do this, you should make sure to check out comments on independent review platforms, as you can be certain of their authenticity. Thirdly, and most importantly, you need to work with an expert team that can provide you with the best solicitor for you and free advice on claiming. This is exactly what we do at Legal Expert.
What Claims Do Our Folkestone Medical Negligence Team Carry Out?
When it comes to clinical negligence, our team of Folkestone medical negligence solicitors has the experience and capability to handle all cases. So long as the accident was not your fault, we can help you claim. You can discover more about the most common medical negligence cases we handle below.
Hospital Negligence
Firstly, we have hospital negligence claims. This basically refers to any type of negligence that has occurred in a hospital environment, be it an NHS hospital or a private hospital. We can also help you to claim for medical negligence if you have been treated in Folkestone or anywhere else in the UK. Some of the most common hospital negligence cases include; a person not being warned about the particular risks of a treatment, mistakes made during an operation or procedure, being given the incorrect medication, failure to diagnose a condition, as well as illnesses that have been contracted due to poor hygiene and sanitation.
Dental Negligence
Negligence claims aren't always made against doctors, nurses, and such like. You can also make a claim if your dentist has made an error or failed to pick up on a tooth, mouth or gum problem. Claims can be made for careless treatment, for example, if a tooth was not completely removed, as well as for cases of inadequate technique, for example, if the dentist failed to restore failing teeth correctly. You can also make a claim if you have been the victim of dental neglect or misdiagnosis, for example, if treatment has been wrongly administered or it has not been administered at all.
GP/ Doctor Negligence
When someone is not feeling well, they tend to visit their doctor or GP. They explain the issue, and the doctor carries out the necessary checks and tests to get to the bottom of what is going on. Usually, they will provide them with medication or they will refer them to a specialist. If a mistake is made during this process, it throws the entire treatment off track. It can mean that the wrong medication or treatment is provided, or it can mean that nothing happens at all. Either scenario can result in the person's condition getting worse, and if this has happened to you, you can certainly claim.
Cancer Negligence
Cancer is a horrific disease that will spread and get worse if it is not treated promptly and correctly. Cases of cancer negligence can even result in loss of life. If you have lost a loved one due to cancer misdiagnosis, late diagnosis, or neglect, then you can claim on their behalf. Call us today for more information on working with solicitors for Folkestone for cancer negligence claims.
Nursing Home Compensation
The decision to send someone you love to a nursing home is a difficult one. Older people can often feel like their independence is being stripped from them, and it is a challenging time for anyone. This situation gets a million times worse if nursing home mistreatment or negligence takes place, for example, if your loved one is not given the medication they need. If someone you love has suffered while at a nursing home, or you have been the victim yourself, you can make a claim.
Childbirth Injuries
Childbirth injuries are exceptionally traumatic, and you can claim for injuries to both the mother and the baby. This includes both physical and psychological injuries. Cases are made when the midwife or healthcare professional fails to notice that the mother or baby is in distress. You can also claim if the midwife or healthcare professional has taken a certain action that has resulted in you or the baby getting injured. If this could have been avoided, you can claim.
Medical Negligence Claims Against East Kent Hospitals University NHS Foundation Trust
You may be wondering how many claims have been made in the Folkestone and Kent area. You can find out more about the number of incidents, the number of claims, and the payments made in the area. However, please note that the figures in the table below are only for NHS claims. You can still make a claim against private hospitals and clinics in Folkestone; however, the figures regarding past claims are not available.

| Trust | Number of claims | Number of incidents | Payments made by the trust |
| --- | --- | --- | --- |
| East Kent Hospitals University NHS Foundation Trust | 117 | 118 | £13,139,468 |
| Kent and Medway NHS and Social Care Partnership Trust | 10 | 11 | £559,421 |
| Kent Community Health NHS Trust | 21 | 24 | £103,460 |
No Win No Fee Medical Negligence Lawyers Covering Folkestone, Kent
When looking for a medical negligence lawyer, one of the most important things you need to do is make sure that he or she works under a No Win, No Fee basis. Under this arrangement, you will pay the solicitor a percentage of your compensation for the service they provide. This is different to the traditional agreement whereby you are charged per hour and you need to make an upfront payment. Instead, with this approach anyone can claim, no matter his or her current financial situation. Not only this, but if your No Win, No Fee compensation claim is not successful, you won't have to pay anything at all. This eliminates the risk that is usually linked with making a claim.
How To Get Started
If you would like to make a claim for medical negligence, all you need to do is give the clinical negligence team at Legal Expert a call. We have years of experience in the industry, and one of our friendly advisors will answer all of your queries. Our advice is free and comes with no obligations to continue with our service. You can call our personal injury line on 0800 073 8804. This line is open seven days a week, from 9 am until 9 pm. There are other ways to get in touch too. You can use the live chat feature, which is available on our website 24/7, or you can use the online contact form, request a call-back for free, or send an email to info@legalexpert.co.uk.
Helpful Links
Restrictive protocol for legal fees
Limits exist on the amount of legal fees claimed in these sort of cases. Read more here.
If you would like further information on launching a clinical negligence claim, you can check out our comprehensive guide here.
You can view statistical data from the NHS above.
Links to the local hospital, GP and dentist in Folkestone
NHS hospital
Royal Victoria Hospital
Radnor Park Avenue
Folkestone
Kent
CT19 5BN
Tel – 01303 850202
Web – http://www.ekhuft.nhs.uk/patients-and-visitors/royal-victoria-hospital/
Private hospital
Spencer Private Hospitals
Arundel Unit
William Harvey Hospital
Kennington Road
Ashford
Kent
TN24 0LZ
Tel – 01233 616 201
Web – https://www.spencerprivatehospitals.com/
GP
Sandgate Road Surgery
180 Sandgate Road
Folkestone
Kent
CT20 2HN
Tel – 01303 851241
Web – http://www.sandgateroadsurgery.nhs.uk/
Dentist
Bupa Dental Care Folkestone
16 Shorncliffe Road
Folkestone
Kent
CT20 2SF
Tel – 0845 602 9335
Web – https://www.oasisdentalcare.co.uk/practices/oasis-dental-care-folkestone/