Reading Medical Negligence Solicitors No Win No fee
Clinical Negligence Solicitors In Reading
The UK has extremely high standards of healthcare across hospitals, GP surgeries, and dental practices, and in the NHS or private sector. Indeed the level of care generally provided in the UK is some of the best in the world and most people using the systems will be provided with a high level of care. However, due to the scale of healthcare services and the number of people working in health and social care across the UK does mean that sometimes things can and will go wrong. Whilst errors do happen, clinical or medical negligence is different. Negligence is defined as a breach in the duty of care legally owed to one person (a patient) by another (a medical practitioner) which results in some damage to the first person. Clinical negligence solicitors help people who have suffered negligence by a doctor, dentist, nurse or other healthcare professional, or their employer.
To make a successful claim using clinical negligence solicitors who cover areas of Berkshire, such as Reading, a claimant will need to show that they suffered some form of damages as a result of the way in which they were treated. This could constitute a physical injury, illness or other types of damages. The claimant needs to show the following; that they were owed a duty of care by the defendant, that this legal duty of care has been breached by the defendant and that this breach or negligence caused some form of damage to the claimant.
If you have been injured due to clinical negligence, you may be able to use medical negligence law firms to seek compensation through legal action. You can use medical negligence law firms to seek compensation both for yourself and for a family member (or other person) whom you are legally responsible for in cases where they have either died due to the clinical negligence or those who do not have the ability to make a claim themselves.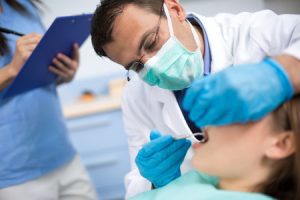 Taking legal action when still under care can make people worry that their care may be terminated. However, using clinical negligence solicitors to claim for damages should not normally delay or prevent your treatment being carried out, and it should also not interfere with any investigation being carried out by the NHS complaints authority. Taking legal action through solicitors in Reading and other places needn't be stressful or expensive. Using a no win, no fee solicitor removes the expense and the stress people can face making a claim. Please remember that whilst your claim can seek financial redress, it will not bring action against the healthcare professional, and it will not force changes in the procedures which caused your damages.
At Legal Expert we work with a panel of clinical negligence solicitors who cover areas such as Reading, Berkshire and across the country. Whilst we may not always work with clinical negligence solicitors based in your area, we have solicitors who can help you in your clinical negligence claims.
How To Find The Best Solicitors For
Clinical Negligence Claims
One of the first steps in the clinical negligence claims process is finding the right solicitors to work with. Whether you are looking for medical negligence solicitors Reading, Berkshire, or elsewhere there could be several different options for solicitors to take on your case. Early on in the claims process you may come across the NHS complaints procedure. This may be introduced to you by the doctor, dentist or hospital which provided the negligent care. Whilst you do not have to use the NHS Litigation Authority or the complaints procedure before taking legal action, but they do have information on the procedures and processes involved. This could help you to make more informed choices about making the claims process. It is then best to reach out and find medical negligence solicitors in Reading, Berkshire and other places around the country.
Compensation claims are awarded based on guidelines by the Judicial College. These include bands for claims awards. Try to find solicitors who have a better history of securing higher awards within a claims banding. Compensation awards are made up of two parts, general damages, and special damages. General damages are awarded for the physical symptoms, such as an injury, illness, or mental health symptoms. They compensate people for their 'pain and suffering' as well as whether they have lost any abilities. Special damages are paid out for contingent damages. This includes compensation for any costs that you have incurred as a result of the injury or illness. This could be any income that you have lost, medical expenses you have had to pay for, or other sundry expenses. Different clinical negligence solicitors will have a different track records in the amount of compensation they have secured. As such, they may also have different fee structures.
Reading Reviews Of The Medical Negligence Law Firms
One of the most common ways to find a solicitor is to read reviews of clinical negligence solicitors in Reading, or wherever you are based. Today it is easier than ever before to find impartial reviews of solicitors in your area and across the wider UK on websites and in your local paper. Using both online and offline resources, you can compare the services offered by different clinical negligence solicitors. Reading current reviews can help you better understand the differing levels of service and experience offered by solicitors in your area. When you are reading a review of solicitors in Reading, or elsewhere you should look at the services they provide, and how they do so. Also check whether or not they offer a no win, no fee service?
Do I Need To Use A Solicitor In My Area?
Do you need to use a solicitor, such as clinical negligence solicitors in Reading, who are based in your local area? Today there are many different, traditional professional services which can be provided digitally from and to any location across the country. Whilst you may initially think about using a solicitor who is in your town, there may be a better solicitor based in other locations. It may be that a solicitor with more relevant experience, or a better track record, or better service provision bases elsewhere who can help you. Using tools such as conference and video conference calling, and secure messaging services, your claim can be carried out by an experienced professional solicitor anywhere in the country. Whilst there are some parts of a claim which may need to be carried out close to you, such as medical examinations or consultation, the solicitors may be able to organise this for you.
What Claims Do Our Medical Negligence Solicitors Handle?
Medical negligence solicitors in Reading, the south, or across the country can help people to bring compensation claims against healthcare professionals and providers. Claims could be brought against your dentist, GP, or a doctor. They can also be brought against a practice, hospital or healthcare trust. Below, we have included some of the many clinical negligence claims types that our solicitors can help with.
Hospital Negligence Claims
Hospital negligence claims can be made against members of staff at the hospital (such as individual doctors or nurses), against the hospital itself or against the wider healthcare trust which manages the hospital, depending upon where liability lies in your case. Hospital negligence claims can also be brought against both NHS and private hospitals.
D
ental Negligence Solicitors
Cases of dental negligence solicitors can involve many serious injuries with lasting consequences, such as damage to your mouth, jaw, or the loss of teeth. The panel of clinical negligence solicitors we work with can help people to seek the compensation that they are entitled to in such cases. Cases can involve misdiagnosis of a condition, injury, or any delays in treatment, as well as procedures for restorative or cosmetic surgery.
GP Negligence Claims Compensation
GP negligence claims, compensation solicitors we work with can help claimants who have suffered some form of injury as a result of treatment at a GP surgery or by a GP. claims brought against a GP may include cases where a GP failed to diagnose a claimant's symptoms correctly or did not find them at all. They can also include being prescribed the wrong type of treatment or medication. They may also include claims where the claimant was not referred to a required specialist, or to the wrong specialist. All of those circumstances could be considered negligence on the part of a GP.
Cancer Negligence Compensation
Cancer negligence compensation claims can be dependant on several factors. Circumstances which may lead to a negligence claim could be the failure to correctly diagnose, or timely diagnose the condition being cancer. It could also include the failure to provide the correct cancer treatment, medication, or referral to a specialist.
Cancer negligence claims may also include the failure of medical staff to carry out the right procedures, tests and treatment needed to determine the nature and/or extent of cancers progress. Specialist medical negligence solicitors in Reading, or elsewhere can help with cancer clinical negligence claims.
Nursing Home Compensation Claims
Nursing home compensation claims can involve claims being made by some of the most vulnerable people in society. People under treatment or who are resident in private or NHS care and nursing homes should expect the highest possible level of care. These claims can brought by the claimant, or a family member if they are not able to. They will involve breaches in the defendant's duty of care to the claimant. If you or a family member have suffered illness or injury in the care of a nursing or care home, speak to the team at Legal Expert today.
Birth Negligence Claims
Common conditions leading to birth negligence claims can include injuries such as brain damage, conditions such as cerebral palsy, and even stillbirths. Claims can include damages suffered by the child or mother and may be brought against the attending physicians, nursing staff or other hospital employees. The injury could have happened before, during or after the birth itself. Birth injuries can sometimes involve medical negligence claims over 5 years, as these injuries may take many years to present. They could also be brought against the hospital, or managing body. Claims for birth injuries can be brought against NHS and private healthcare providers. You can find out more about birth injury negligence claims in our special guide here.
Clinical Negligence Compensation Calculators
We work with medical negligence solicitors across the country and have helped claimants to get the damages and compensation that they deserve. In the table below, you can see the number of claims which have been brought against health trusts in the Reading area, as well as the number of incidents, and the total amount of damages paid out for those claims.
| Healthcare Provider | Claims Recieved 2015/ 16 | Number of Incident 2015/ 16 | Payments Made |
| --- | --- | --- | --- |
| Berkshire Healthcare NHS Foundation Trust | 8 | * | 79,500 |
| Royal Berkshire NHS Foundation Trust | 50 | 5 | 9,103,104 |
No Win No Fee Medical Negligence Solicitors, Reading
We work with solicitors across the country who can offer conditional fee agreements. Also known as CFA's, or no win, no fee contracts, these are special contracts made between solicitors and claimants. They set out what services the solicitor will provide, as well as the circumstances under which they will be paid (and where they may not be paid). It will also set out the fee structure that the claimant will have to pay in the event of a win.
No win, no fee agreements have helped millions of people across the UK to claim the compensation that they deserve, without having to worry about the associated costs or fees. The biggest benefit for claimants is that if they do not win their case, they won't have to face a large legal bill. A no win, no fee agreement is subject to a solicitor taking on your case and there are circumstances where a solicitor may be not be able to take on the case.
How To Make Clinical Negligence Claims
Start your clinical negligence claim by contacting Legal Expert. Whether you need advice, information, or are ready to start making your claim, talk to Legal Expert today. Our team is on hand to talk to you over the phone seven days, between 9am and 9pm. Call us today on 0800 073 8804. You can also email us at info@legalexpert.co.uk.
Helpful Links
Cancer Negligence Claims
If you have suffered negative consequences as a result of your cancer care, view our guide to cancer negligence claims here.
Medical Negligence Claims
Advice and information for how to make a successful medical or clinical negligence claim.
Local medical practices in Reading
Royal Berkshire Hospital
Craven Road,
Reading,
RG1 5AN
Tel: 0118 322 5111
Web: www.royalberkshire.nhs.uk/
Circle Reading Hospital
100 Drake Way,
Reading,
RG2 0NE
Tel: 0118 922 6888
Web: www.circlehealth.co.uk/locations/reading/
Inspire Dental Reading
124 Oxford Road,
Reading,
RG1 7NL
Tel: 01189 574516
Web: www.inspiredentalreading.co.uk/