Nuneaton Medical Negligence Solicitors No Win No Fee Claims Guide
If you live in Nuneaton, the surrounding areas, or anywhere else in England and Wales, our specialist medical negligence team can help you to claim compensation after negligent treatment by a medical practitioner or practice. We can help you to bring a medical negligence claim against a doctor, dentist, surgeon or other practitioners, or against the medical practice or health authority responsible for the provision of care you were receiving. We can also help people who have suffered medical negligence and overall negligent treatment in a care home, nursing homes, and other residential or day-care facilities. If you are looking for solicitors in Nuneaton or who cover this area, the dedicated team at Legal Expert can provide you with an experienced solicitor. Contact us today by calling 0800 073 8804 and start your claim.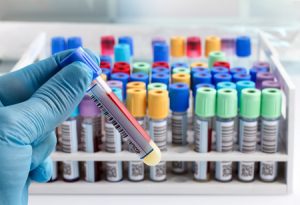 What is Medical Negligence? The first question you might ask after receiving poor care or negligent treatment is what the legal definition of clinical or medical negligence is. Negligence is where a person or organisation has breached the duty of care that they legally owe to a person, and which caused pain and/ or suffering in that person. Medical negligence deals with claims against healthcare professionals and the organisations they work for. It could include negligent treatment, the failure to prescribe the proper course of care for a patient, or the provision of treatment which is inappropriate for that patient. In some way, this must have resulted in harm for the claimant. For you to make a successful compensation claim, the solicitor we can provide you will need to be able to prove the following;
That the person or organisation the claim is being brought against owed the claimant a duty of care, i.e. that they should not cause them injury or harm.

That this duty of care was breached in some way.

That this breach was the cause of the patient/ claimant's harm.

Harm or some other loss must have resulted from this.
In order to be able to demonstrably prove this, the solicitor will need to illustrate these four elements. Proving that the healthcare professional owed the claimant a duty of care is usually the easiest part of a case as any medical practitioner will owe this to a patient. Next, the solicitor will need to show that either the care and treatment provided, or the way in which it was provided was below the standard which could reasonably be expected by a professional in this field, and treating this condition. Your solicitor will need to show that the standard of care fell short of what could be expected by a peer of the practitioner. Next, the solicitor will need to prove that the claimant suffered in some way as a result of the breach. This could be suffering an injury, a condition being made worse, or other adverse effects. The injury or illness can be physical or psychological. Damages may also account for any financial costs the patient has suffered as a result. This could be the costs of additional medical treatment, loss of income or other expenses incurred as a direct result. The burden of proving these steps lays with the claimant and their solicitor. As such, working with the best solicitor who covers your area is the first step towards ensuring you can get the compensation you deserve.
Compensation claim time limits. In the UK, a claim for damages must be made within three-years of the injury happening. However, there are certain circumstances in which a claim can be bought for an injury, illness, or condition which happened much longer ago. If a condition is diagnosed years later, this will be known as the date of discovery, and this date will be taken as the starting date for the three year claims time limit. Reading our guide below, you can find out more about the claims process, and about how we can provide you with a solicitor covering the Nuneaton area.
The Best Ways To Choose A Solicitor To Work With
Medical negligence claims can often take between several months to reach a settlement, with more severe or complex cases even taking one to two years to resolve. Bearing this in mind, you will want to find the best medical negligence solicitors in Nuneaton to work with. Your solicitor or lawyer will be someone you need to be able to trust as they will be handling what could be delicate materials and sensitive medical information. You also need to make sure that you can trust the advice and guidance that they are providing you at every step of the way. We ensure that our Nuneaton medical negligence team always provide you with the information you need, in a way you can understand.
Reviews Of Nuneaton
Medical Negligence Solicitors
One of the first steps you should take when choosing any product or professional service is reading impartial reviews. As with any professional service, the quality of medical negligence lawyers can greatly vary. Reading a solicitors Nuneaton review can be a good way to see their level of experience, how successful they have previously been in similar cases, and how previous claimants feel that their case was handled. When reading reviews and looking up different solicitors firms, you should also bear in mind whether or no they offer a genuine 'no win, no fee' service, and how much they may deduct for their 'success fee'.
Talk to Legal Expert today to find out more about our experience in helping clients with medical negligence claims, as well as our fee structure.
Do You Need To Select A Local Solicitor?
Most people think that they need to use a solicitor based in their local area, or in the same area as the claim is being made. Today professional services can be provided from across the country as easily as if in the same town, and working with a locally based solicitor is not as crucial to your case as using one who has the most relevant experience and best track record. Many cases can be conducted without the solicitor and claimant needing to meet face-to-face.
Our medical negligence team can provide you with a solicitor who covers your area. If you need medical examinations to establish the validity of your claim or to provide evidence, they will also be able to organise these in your local area for you.
Medical Negligence Claims Our Nuneaton Team Conduct
Private or NHS medical negligence claims can involve a very wide range of different types of injuries and illnesses as well as varied levels of severity. In the sections below we look at some of the most common types and causes of medical negligence that our solicitors have previously handled. This list is not exhaustive, and if your particular injury or illness is not listed this does not mean we can't also help with your claim. The list is more illustrative of the varied nature of these claims, and what they may include. If you need to make an NHS medical negligence claim, contact Legal Expert today.
Claim For Cases Of Hospital Negligence
If you have suffered negligent treatment in either an NHS or private hospital, such as those listed below, we can help you recover the damages you are owed. Your negligence claim may involve treatment which made an existing condition worse, or which caused a new set of symptoms to develop. Our team can provide you with a specialist solicitor covering claims in the Nuneaton area who can secure you the compensation you deserve.
Claim Damages For Dental Negligence
Our solicitors can help people who have suffered malpractice or negligent treatment by either a dentist, dental surgeon, dental nurse, anesthetist, or other dental practitioners, or the practice liable for your treatment. It doesn't matter whether your treatment was provided through the NHS, or a private practice, we can help you to get the damages you deserve.
Cases Involving GP Negligence
The consequences of negligent treatment by a GP (or other member of staff at a GP practice) may be mild, or they may be very serious. They could include the failure to diagnose early the initial signs and symptoms of a serious condition, such as cancer. Common causes of GP negligence may include the failure of the GP to prescribe the correct course of action, or the provision of poor treatment.
Cancer Negligence Cases
Cancer negligence cases can be some of the most serious incidences of medical negligence. The early cases of cancer are diagnosed, the easier it is to treat and the better the patients' chances of recovery. In the most serious of cases, negligent treatment in the early stages of cancer could lead to a claimant's condition becoming terminal. If you or a loved one have experienced negligent cancer treatment either in the NHS or private sector, talk to the specialists at Legal Expert.
Care Home Negligence Cases
Nursing and care homes can look after both residential or day-care patients. They will often provide care to some of the most vulnerable people in the UK, such as the elderly, very young, or severely handicapped. If you, or someone you are responsible for, have experienced neglect in a care home, contact Legal Expert to find out more about our experience in handling care home negligence cases, and about how we can help you.
Childbirth Negligence Claims
Childbirth negligence claims deal with injuries suffered by either the mother or the child. They could include incidences where the child is deprived of oxygen during the delivery – leading to physical or mental disabilities, the contraction of an infection to either party, or even broken bones. If you, your child or a loved one have been injured as a result of the care you received during childbirth, contact us today.
Clinical Negligence Claims Against NHS Trusts In Warwickshire
Care provided by the NHS can sometimes lead to claims being made for clinical negligence against the NHS Trusts responsible for the care provided. The table below provides data on the number of claims brought against NHS Trusts in Warwickshire, as well as the total value of compensation paid out by them. The figures cover the financial year 2015/16.
| Healthcare Provider | Claims Recieved 2015/ 16 | Number of Incident 2015/ 16 | Payments Made |
| --- | --- | --- | --- |
| Coventry and Warwickshire Partnership NHS Trust | * | 0 | 17,010 |
| South Warwickshire NHS Foundation Trust | 25 | * | 1,149,076 |
| University Hospitals Coventry & Warwickshire NHS Trust | 52 | 5 | 7,622,704 |
No Win No Fee Clinical Negligence
Solicitors, Nuneaton
If you need to make a claim for clinical or medical negligence against a medical practice or practitioner, you should consider using a no win, no fee solicitor. Using our no win, no fee clinical negligence solicitors you won't have to make any upfront payments at the start of your case. For many people, we help this affordable option is what allows them to reclaim the damages they are owed. Using a no win, no fee service means that if you don't win your case, you are not left with the burden of large legal expenses to cover. You can find more about how these types of cases, as well as answering some of your common questions in our no win, no fee claims guide here.
Contact Legal Expert Today
When you are ready to find out more or to start your clinical negligence claim for medical negligence that happened in Nuneaton, Legal Expert are here to provide the help and expertise you need. We can provide you with detailed information about the claims process and help to answer any questions you may have before starting your claim. Before contacting us, you can find out more about the claims process in our guide here.
Once you are ready to start you claim, call our team on the number above, or email us directly at info@legalexpert.co.uk. You can also fill in our contact form online here.
Helpful Links
Care Home Negligence Claims
Find out what care home negligence claims may include, and how to go about making one with our care home negligence injury claims guide.
Medical Facilities In Nuneaton
George Eliot Hospital
College Street,
Nuneaton,
CV10 7DJ
Tel: 024 7635 1351
Web: www.geh.nhs.uk
BMI The Meriden Hospital
Clifford Bridge Road,
Coventry,
CV2 2LQ
Tel: 024 7664 7000
Web: www.bmihealthcare.co.uk/hospitals/bmi-the-meriden-hospital
The Grange Medical Centre
39 Leicester Road,
Nuneaton,
Warwickshire,
CV11 6AB
Tel: 024 7632 2810
Web: www.thegrangemedicalcentre.co.uk
BUPA Dental Care Nuneaton
19 Bond Street,
Nuneaton,
CV11 4BX
Tel: 024 7638 2682
Web: www.oasisdentalcare.co.uk/practices/oasis-dental-care-nuneaton