Oldham Solicitors Medical Negligence No Win No Fee
Medical Negligence Compensation Claims in Oldham
On this page, you will find a basic medical negligence compensation guide to finding a local solicitor in the Oldham area to take your case.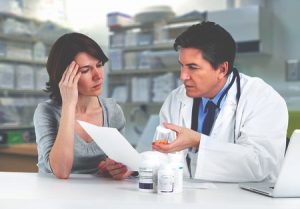 However, in order to choose a good solicitor to make your medical negligence compensation claim, you need to understand what clinical negligence is, and how the process of claiming compensation works so that you can make an informed decision.
Medical or clinical negligence (sometimes known as malpractice) describes a situation where a patient is actually caused physical harm in some way when they are being taken care of by a medical professional.
Every medical negligence case has three things in common, and these are:
The medical professional who caused the problem was responsible for caring for the health of the patient.
The medical professional failed in their responsibility which directly lead to the patient coming to harm.
The failure to meet the responsibility was avoidable in some way.
If your medical negligence case fits all three of these facts, then you will likely have a valid cause to claim compensation. You could choose a local solicitor in the Oldham area to do this. However, there is a much better option.
Legal Expert offers a national claims service which can help people in Oldham to claim compensation in medical negligence cases. We have a track record going back more than 30-years of winning exactly these types of cases, furthermore, we always aim to win our clients the maximum amount of compensation possible.
Find a Medical Negligence Solicitor in Oldham
If you are in need of a good solicitor, there are a number of things you need to consider. Primarily, you will need to evaluate the solicitor's ability to successfully win medical negligence cases. You will also need to ask the legal firm about their fee structure, and also whether they can arrange additional services such as a local medical examination to provide evidence in the form of an expert medical opinion.
We believe we have a better option though. Legal Expert offers Oldham residents access to our nationwide claims service. This takes the headache out of finding a good local solicitor. However, if you would rather do some homework first, then below are a couple of tips.
Oldham Medical Negligence Solicitor Reviews
If you can find some online reviews of the solicitor you are considering, these are a good starting point. Don't rely on them to be entirely correct or truthful though. You should check the facts, you can do this by asking your friends and family whether they have used the specific solicitor, and does their experience match the review.
Asking Legal Expert for advice is a simpler option. Out legal team covers the Oldham area and we can help you with your claim.
Will I Need to Use An Oldham Based Solicitor?
There is no real need to use a local Oldham based legal firm. You can keep in touch with your legal firm anywhere in the country using email, voice or web chat or telephone.
Legal Expert can represent you, and it doesn't matter where you live. We can even arrange for a face to face home visit by one of our legal team for the Oldham area.
Claims Our Oldham Medical Negligence Team Can Handle
Legal Expert has over three decades of experience in making medical negligence claims for our clients, across a wide variety of different types of clinical negligence cases.
In the sections below, we outline some of the types of negligence cases we have taken on and won previously. If none of these brief descriptions of different types of cases fits your situation completely, give us a call so we can go over your case with you and answer any questions you may have.
Claim for Hospital Negligence
NHS negligence claims statistics clearly show that cases of hospital negligence are quite common in the UK. They can take many forms from simple misdiagnosis to catastrophic mistakes made whilst a patient is on the operating table. The consequences can be anything from fairly trivial to terminal.
If you need NHS negligence lawyers after being the victim of medical negligence at the Royal Oldham Hospital, which is operated by the NHS, then we can help. We have plenty of experience in pursuing complex claims cases against the NHS and also privately-run healthcare establishments.
Claim for Dental Negligence
Accidents that occur during a dental procedure come under the definition of medical negligence. It is also possible for a person to suffer due to incorrectly administered general anaesthetic during dental treatment.
Injuries caused by a dentist usually affect the teeth, gums and the bones of the jaw. Additionally, if there is damage to the soft tissue of the face, any compensation claim will need to include a provision for psychological trauma due to receiving a cosmetic injury.
Legal Expert can help victims of dental negligence to claim for the pain and suffering of the injury, and also the emotional stress and trauma of having a disfiguring injury until it is healed.
Claim for GP Negligence
You could use local Oldham solicitors to claim compensation from your GP following a case of medical negligence. However, we think the Legal Expert claims service, which is available to everyone in the UK, is a much better option.
GP negligence can have serious consequences, especially in cases of misdiagnosis, whereby the patient is diagnosed of having a minor medical condition, when in fact, they are suffering from something far more severe. The delay in treatment caused by the misdiagnosis can have life-threatening consequences in extreme cases.
Claim for Cancer Negligence
Misdiagnosis of the type of cancer a person is suffering from can in the worst cases, result in the death of the patient. For cases where the cancer is advanced, the delay in receiving the correct treatment could mean the difference between life and death for the patient.
If you have lost a loved one due to medical negligence during their treatment for cancer, then Legal Expert can help you claim the maximum amount of compensation you are eligible for. Our national claims service is available to people all over the UK including Oldham.
Claim for Nursing Home Negligence
Clinical negligence at a nursing or care him is, unfortunately, a fairly regular occurrence. Many of the privately-run homes fail to train their staff properly and often overwork their team. This can lead to a lack of care, resulting in negligence from a simple accident due to a person not being supervised properly, to entirely failing to realise that a resident has contracted a serious medical condition.
If you have a loved one who is a resident in a care home, and they have been the victim of some kind of negligence, then Legal Expert has you covered. We have successfully won many cases of care home negligence in the past.
Childbirth Negligence Solicitors
Legal Expert has a very good track record as childbirth negligence solicitors. We understand that for families who have been the victim of childbirth negligence, they will be under a lot of stress at this traumatic time. We always aim to make the claims process as simple as possible in these cases.
Childbirth negligence can affect either the mother, the baby or both. The mother can receive serious injuries such as pelvic floor muscle sprains or even a broken pelvis. The baby is always at risk of birth trauma, which could cause broken bones. In extreme cases, where the oxygen flow has been blocked from the mother to the baby, it can lead to permanent brain damage.
Medical Negligence Claims Against the Pennine Acute Hospitals NHS Trust
Below you will find a table which details hospital negligence settlements paid out by Medway NHS Foundation Trust and other NHS trusts in the Oldham area. It shows the number of incidents of medical negligence which occurred, and the total paid.
Healthcare Provider
Claims Received
2015/16
Number of Incidents
2015/16
Payments Made
Pennine Acute Hospitals NHS Trust (The)
22
*
14,676,880
Oldham No Win No Fee Medical Negligence Solicitors
When you are seeking a legal firm to claim for medical negligence that happened in Oldham, then a major consideration is the medical negligence solicitors fees they will charge to represent you. Making a compensation claim can be a lengthy process and if you need to pay going costs, this could be expensive.
Legal Expert has a much better option for the residents of Oldham. We can offer to take on your claim under a No Win No Fee agreement. If we don't win your case, you don't pay us anything. If we do win your case, then our fees come out of your compensation payment.
How to Start Your Claim
Before you talk to local Oldham solicitors about your medical negligence claim, you should call Legal Expert on 0800 073 8804 for some free legal advice. We will ask you all about your case, and once we understand your situation, we will offer some advice on what to do next. We can even arrange for one of our legal team in Oldham to visit your home to discuss your claim.
Helpful Links
Claiming for medical negligence against the NHS
The guide above gives detailed information on how to claim compensation from the NHS for medical negligence.
Information on Duty of Care
Mind has published some useful information at the link above about Duty of Care and what that means.
Plans for fixed cap on medical negligence legal costs
Last year the UK Government began considering a fixed cost scheme for medical negligence legal costs, which is detailed at the above link.
Local Oldham Medical Centres
Royal Oldham Hospital
Rochdale Road
Oldham
Manchester
OL1 2JH
Tel: 0161 624 0420
Web: www.pat.nhs.uk/our-hospitals/the-royal-oldham-hospital/4
Spire Manchester Hospital
170 Barlow Moor Road
Didsbury
Manchester
M20 2AF
Tel: 0161 885 5743
Web: www.spirehealthcare.com/spire-manchester-hospital/
Oldham Medical Services
Langham House
368, Ashton Road
Hathershaw
Oldham
Lancs.
OL8 3HF
Tel: 0161 624 4716
Web: www.oldhammedicalservices.co.uk
Morris Dental Care
20 Union Street
Oldham
OL1 1BE
Tel: 0161 678 7287
Web: www.pritcharddental.co.uk