Medical Negligence Solicitors Portsmouth No Win No Fee Claims Guide
If there is one place whereby we completely put our trust in the hands of professionals, it is when we go to hospital. When we are feeling unwell or have been involved in an accident, we turn to doctors and nurses to get to the bottom of what we are experiencing so that we can get our lives back on track. This is usually what happens. However, there are occasions whereby the action or inaction that a healthcare professional has taken leads to further problems. When this happens, you need the best medical negligence solicitors in Portsmouth has to offer so that you can build a strong case and bet the compensation you deserve. In this guide, we will reveal everything you need to know about working with medical claims lawyers, including information on how to find the best solicitor, the types of medical negligence these solicitors assist with, and what the No Win No Fee service entails. So, read on to find out more.
Finding Medical Negligence Solicitors In Portsmouth
When launching a claim for medical negligence, you are only going to get one chance to secure compensation. There is no room for error. This highlights why it is imperative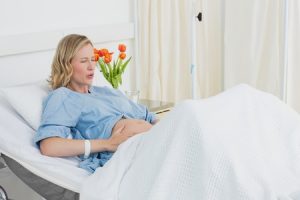 that you work with a leading solicitor who can give you the best chance of getting the compensation you are entitled to. There are many solicitors in Portsmouth, but not all of them are experienced enough, nor do they have the relevant expertise in the field of medical negligence. You need to search for professionals that have worked on many medical negligence claims against the Portsmouth hospitals or medical services  time and time before.
Checking Reviews Of Medical Negligence Solicitors
One step to take when sourcing the best medical negligence solicitors in your area is to read reviews that have been left by previous customers. This can give you a good insight into the level of service provided. You can also ask your family and friends for any advice they have. Most importantly, though, you should use a professional service like the one Legal Expert offers. We have connections with all of the best solicitors, and so we can assign you to the best one based on the specifics of your case.
Does Your Solicitor Need To Be Based Close To You?
In today's modern society, it is not essential to work with medical negligence solicitors specifically in your area. With so many communication options – from phone to email – it is easy to keep in touch with a solicitor based anywhere in the UK for updates on your case. This means that you are not restricted to location and instead you can base your decision on important factors like track record and experience.
What Medical Negligence Compensation Claims Do We Handle?
There are many different types of medical negligence claims that can be filed, and our medical negligence solicitors deal with them all. You can find out more information below regarding each claim type.
Medical Negligence Compensation Calculator
Of course, you will probably want to know how much compensation you will receive. All cases are handled on an individual basis, and so it is not possible to give anyone a definitive figure. You may have come across a medical negligence compensation calculator online. Please note that these tools only ever provide a rough estimate, so you should not pin your expectations on the 'quote' you have received.
You can find more information regarding the number of claims made in Portsmouth and the surrounding area below:

| Trust | Number of Claims | Number of Incidents | Payments made by the trust |
| --- | --- | --- | --- |
| Portsmouth Hospitals NHS Trust | 84 | * | 13,189,545.87 |
| Solent NHS Trust | 5 | 0 | 87,532.15 |
Hospital Negligence Compensation Claims
These are probably the most common claims that medical negligence solicitors will have to deal with. There are many different types of negligence that can take place in a hospital environment. This includes surgical mistakes and poor hygiene. No matter the situation, we can assist.
Dental Negligence Claims
Medical negligence does not only cover hospital environments, but it also covers dental environments too. From the wrong tooth being taken out to incorrect diagnosis, there are many types of dental negligence. You can read our guide on dental negligence claims by clicking here.
GP Negligence Compensation
When unwell, the first person you usually turn to is your GP. If your GP has not acted quickly enough or has misdiagnosed your condition, this could lead to the issue getting worse. We can handle both private and NHS medical negligence claims against GPs.
Cancer Negligence Claims
The impact of cancer being diagnosed too late or incorrectly could be fatal. It could lead to preventable loss of life. It could also mean that someone has to go through extensive treatment that they otherwise would not. If you or someone you love has experienced this, you need to make a claim through an experienced legal team. Read our guide here for more information on claims for the misdiagnosis of cancer.
Nursing Home Compensation Claims
When someone you love moves into a nursing home, you expect them to be looked after and cared for. If this has not happened, and someone you love has not received the basic level of care that is expected, or they have been mistreated by the staff, you should launch a claim for compensation on their behalf.
Birth Injuries Medical Negligence
The medical negligence team which we can provide you with can also assist with birth injuries that have happened due to negligence. If a staff member's choice of action or inaction has led to you suffering during birth or your baby suffering during birth, you will be entitled to compensation. You can also claim for the psychological injuries you have sustained, as well as the physical.
No Win No Fee Compensation Claims For Medical Negligence
When working with medical compensation lawyers, it is vital to choose an expert that works on a No Win No Fee basis. You may have heard of the term No Win No Fee before. Some companies claim to provide this service, yet they will still charge you if you do not win your case. This does not happen with us. Our No Win No Fee approach is genuine. So when we say that you do not pay for a lost case, we truly mean it. Under the No Win No Fee system, the solicitor will take a percentage of the compensation as their legal fees. This percentage will be agreed on before the service begins. This means you are not going to be required to make a substantial payment upfront to begin the process of claiming, and so anyone can claim, no matter their financial standing. It also means that you are never going to find yourself out of pocket, as you only pay if compensation is secured, and your payout will cover the costs. Furthermore, you will never find any no win no fee medical negligence solicitors that waste your time. There is nothing for them to gain by taking on a case that has no chance of compensation.
How Legal Expert Can Help You
Not only do we provide free legal advice, but we can provide you with a specialist solicitor for your claim. We have many years of experience and an excellent track record to back it up. For more information, and advice with no obligation, please give us a call today on 0800 073 8804. Our lines are open seven days per week, from 9 am until 9 pm. If you would prefer, you can use the call back feature on our website. You can also send us an email to info@legalexpert.co.uk, and we will get back to you as quickly as we can.
Helpful Links
We hope you have found this guide useful on your quest to find the best medical negligence claims service covering Portsmouth has to offer. However, we know that you may need some more information, and so we have sourced some helpful links for you.
For more information on the No Win No Fee approach, you can take a look at our comprehensive guide
Local hospital in Portsmouth
If you need to make contact with a local hospital in Portsmouth, you can find the contact details for several of the main health centres, dental practices and hospitals below:
Queen Alexandra Hospital
Cosham
Portsmouth
PO6 3LY
Tel: 023 9228 6000
Web: www.porthosp.nhs.uk
Locksway Road
Southsea
Hampshire
PO4 8LD
Web: www.nhs.uk/Services/hospitals/Overview/DefaultView.aspx?id=R1CF2
Spire Portsmouth Hospital
Bartons Road
Havant
PO9 5NP
Tel: 02392 800 337
Web: www.spirehealthcare.com/spire-portsmouth-hospital
Hampshire Terrace Dental Care,
4 Hampshire Terrace,
Portsmouth,
PO1 2QF
Tel: 02392 823779
Web: https://hampshireterracedental.co.uk
University Surgery
The Nuffield Centre
St Micheal's Road
Portsmouth
PO1 2BH
Tel: 023 9273 6006
Web: www.universitysurgery.com