Dentist Took Wrong Tooth Out How Much Compensation Can I Claim?
Whilst dental negligence can take many forms, one of the most common forms of dental negligence claims we see are for cases where the dentist extracted the wrong tooth. There are many reasons why people need to have teeth extracted but if you know or think your dentist pulled the wrong tooth, pulled too many teeth, or if a wrongful tooth extraction damaged another tooth, you could be eligible for a compensation claim settlement.
When you contact our team we will assess whether you have a legitimate personal injury claim. This will be designed to provide you with compensation for any pain or other physical symptoms you have already experienced and that you will experience in the future. It is likely that you will still have to have the correct tooth removed, costing further money and potential pain or discomfort. You may also have to pay the costs of a replacement false tooth or other type of dental implant.
Additionally, you may face additional dental treatments in the future over the course of months or even years. Whilst some forms of implants last a lifetime, others might need to be treated or replaced at regular intervals, for instances crown's must be replaced around every fifteen years. This will be taken into account when calculating the value of your personal injury claim.
Reasonable Standards of care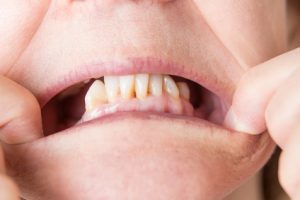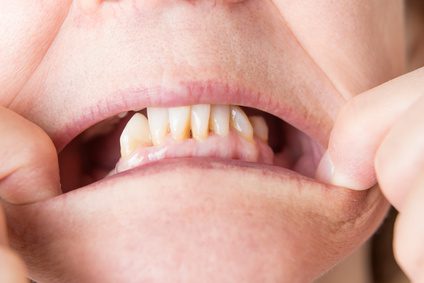 When you are being treated by any medical practitioner, such as a dentist, you are entitled to expect a certain level of medical care. It is below this reasonable standard of care to expect a dentist to only extract the correct tooth. If your dentist has extracted the wrong tooth or if they damaged other teeth during the extraction you could be entitled to compensation. This is because the standard of care you should reasonably expect is higher than this. You may also be able to claim compensation for a wrongly extracted tooth if you were provided with the wrong advice by the dentist.
If your dentist extracted a tooth based on poor medical reasonsing you could be able to make a claim. You could have been directed to have an extraction when treatment such as a root canal procedure could have allowed you to keep the tooth. Some dentists recommend this as it can be more profitable for them (under the NHS fee system) to extract the tooth in a single appointment, rather spread a root canal procedure over two appointments.
No matter the circumstances which led to you losing a tooth through dental negligence, the team at Legal Expert are here to help. Contact us today by calling 0800 073 8804 and start a dental malpractice wrong tooth extraction claim.
Select A Section
A Guide To Claims When A Dentist Extracted The Wrong Tooth
No matter what reason you are visiting the dentist for, whether you need an emergency tooth extraction or a routine one, you should expect that they will honor their duty of care to you as a patient and focus on your oral health as their priority. Whilst this may have been the intention of your dentist, if they extracted the wrong tooth, then they will have breached this duty of care. The result of this could range from the minor through to the very serious and severe, such as pulling the wrong tooth whilst also damaging other teeth at the same time. Botched extractions could also damage the root bed of the surrounding teeth.
In this guide to what to do if your dentist extracted the wrong tooth, we provide you with the information needed to be able to make informed decisions about what you need to do to make a successful compensation claim, and the process of going about doing so if you find your dentist worked on the wrong tooth and extracted it. We will take you through the circumstances in which you can make a compensation claim, what you could claim for, and how to go about doing so. We will also show you what evidence you can collect and steps you can take to support your claim. Finally we will also provide you with examples of what you could be entitled to claim.
To find out more about the process of making a claim, read the rest our guide or contact Legal Expert today.
What Is A Wrongful Extraction?
If you need to have a tooth extracted it can be a difficult and even distressing experience. Dentists will usually carry out an extraction when a tooth is very damaged, when it has an infection or when there is no other course of action which can be taken. Whilst most dentists will conduct the extraction with care and attention, they can make mistakes and damage the surrounding teeth, or they could extract the wrong tooth. This error could result in further damage to their overall oral health and pain. This can also lead to further distress and having a wrongful tooth extraction could lead to further dental treatment.
Can I Claim Compensation If The Dentist Took Out The Wrong Tooth?
If you have suffered because your dentist worked on the wrong tooth, your first step should be to reach out to a personal injury solicitor or claims management service, such as Legal Expert. We are able to help claimants make a successful claim if their dentist extracted the wrong tooth. We are also equipped to help people make a variety of different compensation claims for dental negligence. If you have suffered a wrong tooth extraction in the UK we can help you to claim for aspects such as physical pain, the psychological distress caused, any earnings you have lost and the impact it has had on your overall quality of life. If you have had to have any further medical treatments as a result of this which have cost you money, this can also be taken into account with your claim.
You are also eligible to make a compensation claim if your wrongful tooth extraction happened in the last three years. Compensation claims which are made in the UK need to be made within a three year period of the accident or injury happening. This is because there is a three year period of limitation in which to make the claim. If you were not aware that the wrong tooth was extracted until later, this period will be the start of the three year period.
Claims for a dentist having extracted the wrong tooth will often take between 12 and 18 months to complete. Whilst each case is individual and will vary, they take around this length of time to complete. As you have 36 months to make a claim, you should not delay in doing so.
What Happens If Your Dentist Extracted The Wrong Tooth?
Having the wrong tooth extracted is a serious but still common type of dental patient incident. They are often referred to as a form of wrong type surgery. Often abbreviated to a WTE (wrong tooth extraction) they happen for a variety of different reasons. One of the most common causes can be that systems for tooth notation can at times be confusing for the dental practitioners and clinicians to clearly understand. Notation can also sometimes not be communicated clearly and can lead to mix-ups. Some of the consequences of this type of medical negligence might include delays to extracting the correct tooth, the removal of an otherwise healthy tooth, damage to other teeth, further damage to the jaw bone or damage to the roof of the mouth or injuries to the gum.
If you or a loved one has experienced an error in extracting the wrong tooth you could make a claim for compensation.
What Are The Potential Impacts Of A Dentist Extracting The Wrong Tooth?
Having a wrong tooth extraction in the UK can leave a person with a very serious and even genuine fear of further visits to the dentist. Having a tooth extracted will involve anaesthetic and for some may involve a general anaesthetic. Discovering that the dentist extracted the wrong tooth and that you may need to have further treatment can be a strain and damaging psychologically.
If your dentist or oral surgeon removed the wrong tooth your resulting injury could lead you to be left with a gap in your teeth for a period of around three to six months. This happens because the gum must be left for this much time to heal before fitting a bridge into the mouth over the gap. Having a gap in your teeth can lead some people to have issues with confidence and may even lead to a lower quality of life or problems when drinking or eating.
Other impacts may include financial losses for further dental treatments. The cost of fixing your issues through corrective surgeries may be considerable.
What Steps Should I Take If I Think My Dentist Pulled The Wrong Tooth?
If you are not sure whether or not your dentist extracted the wrong tooth your first step should be to meet with and be examined by a second (independent) dentist. They will be able to look at your records and ascertain whether or not you had the wrong tooth extracted. If it is confirmed that you did have the wrong tooth removed there are steps that you can take to make it easier to get the compensation you deserve.
In all successful personal injury claims, your solicitor or personal injury lawyer will need to clearly present evidence of your claim. Being properly prepared to present your case can be key to a successful compensation claim. You will need to be able to clearly demonstrate that you dentist operated on the wrong tooth.
These are the steps that you should take to if you think your dentist pulled the wrong tooth before you hire a personal injury lawyer.
Ensure that you get the restorative treatment needed and that any corrective procedures (along with the damage done by the original dental treatments) are recorded. Your medical records will serve as a basis for your claim. Your doctor can provide evidence of how long they think it will take for your mouth to heal and the long-term prognosis.
Gather names of the dental practice you were originally treated at as well as who the owner of the practice is and who the dental staff who carried out your procedure were.
Note down and keep records of the costs of any corrective treatments you have had to have, as well as any other costs or financial impacts which have resulted from the wrong tooth being extracted. You may be able to recover some, or all of these.
Find a personal injury solicitor or claims management service who has the experience and expertise to be able to help you with your claim. This is the stage where you can contact Legal Expert.
If you decide to work with the team at Legal Expert after your oral surgeon removed wrong tooth, we will ensure that you have a medical examination to provide the evidence necessary to make your claim.
Dentist Extracted Wrong Tooth Case Study
In this case study we look at an incident where a woman had the wrong teeth removed by her dentist. This case was carried out and conducted by a different personal injury claims firm, but records of it are publically available and help to illustrate the impact of having the wrong tooth removed, as well as the role of a good personal injury lawyer.
The claimant was a woman who lived on Oxfordshire and had a complex case where she could bring action against two different hospitals for negligent dental treatment. She had an initial assessment at the Royal Cornwall Hospital before being referred to Oxford University Hospital for treatment where two of her teeth were extracted whilst she was under general anaesthetic. Unfortunately, during the procedure, an error lead to one of the teeth being removed was the wrong one.
The claimant approached a personal injury claims specialist. They reviewed the circumstances and found that both of the hospitals involved (the Royal Cornwall Hospital) and the Oxford University Hospital were at fault. The original hospital had failed to correctly identify the teeth which needed to be extracted. They had not followed the recommended practice from the British Orthodontic Society for noting teeth using two systems (these help to associate information with each tooth). Having followed the correct notation system should mean extracting the wrong tooth would not happen. The operating hospital should also have picked up on this error when referring to x-rays. Neither hospital took the correct precautions leading to the accident.
The claimants dentist pulled the wrong tooth settlement asserted in their dentist pulled wrong tooth settlement that they had been caused suffering and pain and that having to have corrective surgery under a general anaesthetic caused further distress. As the two hospitals were both defendants in the claim, the settlement was split between them. Liability was admitted by the two hospitals and a settlement of £2,500 was made to the claimant.
What Duty Of Care Are Patients Owed By A Dentist?
Whilst there can be risks associated with any medical procedure and surgeries will inherently carry a higher risk, these should still be marginal and medical practitioners such as dentists, oral surgeons and hospitals themselves should take every step to mitigate these risks or errors. All medical practitioners, such as a dentist, owe their patients what is called a duty of care. This means that they have a responsibility to provide appropriate care to the reasonably expected standard. It also means that if the patient has been harmed, they may be able to claim compensation.
How Common Are Wrong Tooth Extractions?
According to statistics, around 83% of treatments to the wrong tooth or instances of dental error involved the the dentist having extracted the wrong tooth. In 2007 the General Dental Council recorded 2,399 cases of complaints against a dentist many of which involving dental malpractice wrong tooth extraction. As the costs of dental treatment have risen in the past two decades, people expectations have also rise and their willingness to forgive errors has decreased.
What Can I Claim For After The Extraction Of The Wrong Tooth?
How much compensation you could claim if you "think my dentist pulled the wrong tooth" will vary from person to person and is based on the nature of your injuries, as well as how severe they are. If a healthy tooth is removed the settlement may be different than if a poor extraction which damages multiple teeth has happened. Your compensation settlement may made up of the following components.
Pain and suffering this part of the settlement is to compensate you for the pain you have experienced as well as things such as being embarrassed by having a gap in your teeth.
Dental procedures it is likely that you will have to have further treatments to correct the error and the cost of this will be taken into account as part of your claim.
Medical costs if you have already had to pay for medication or procedures, the costs of these will also be taken into account.
Dentist Pulled The Wrong Tooth Settlements
In the table below we look at some of the possible compensation claims you can make around a wrongly extracted tooth. Our personal injury claims calculator includes examples of what you could be able to claim. The settlement figures included in it are taken from the 2018 edition of the Judicial College guidelines and show minimum and maximum settlement amounts.
| Injury or illness type | Severity | Settlement | Notes |
| --- | --- | --- | --- |
| Loss of or serious damage to several (front) teeth | Serious | Between £6,960 and £9,100 | Loss of several front teeth or serious damage to several front teeth. |
| Loss of or serious damage to two (front) teeth | Serious | Between £3,470 and £6,080 | As the category above, but affecting two front teeth. |
| Loss of or serious damage to a single front tooth | Serious | Between £1,760 and £3,150 | Serious damage to a front tooth or the loss of a tooth. |
| Loss or damage to back teeth | Serious | Per tooth - £870 to £1,360 | Serious damage to the back teeth.Awarded on a per tooth basis. |
| Chronic pain in the mouth/ teeth. | Serious | Settlement up to £30,390 | Symptoms will persist over several years. May include an abscess which has not been treated. |
No Win No Fee Dental Malpractice Wrong Tooth Extraction Claims
Personal injury claims could be expensive to make if you have to pay for your solicitors services upfront or whilst the claim is being conducted. If you find that your dental treatments have already been expensive you might not have the spare money to pay for these services. This is where making a no win, no fee extracted the wrong tooth claim can help. Under this type of claim, you won't have to pay for your solicitors services unless they win your claim. If you claim is not successful, you won't have to pay a penny for their services.
Why Use Legal Expert For Your Claim?
Any form of medical negligence whether you have had the wrong tooth operated on or if your dentist extracted the wrong tooth, is always a serious case. Cases of medical negligence or malpractice potentially involve the end of a practitioners ability to work so they will often need to go to court to be settled. In order to make a successful claim. As such, it is very important that you do have an experienced solicitor to work on your claim.
Contact Legal Expert Today
If you have suffered because your dentist extracted the wrong tooth talk to our team today about starting a personal injury claim. You can contact us on the number above, or by using the contact form on this page and requesting a call back. If you prefer to send the details of your claim in an email you can do so to office@legalexpert.co.uk.
Further Information
Dental Negligence Claims
If you have suffered other forms of dental negligence view our guide to making a successful dental negligence claim.
Clinical And Medical Negligence
If you have experienced clinical or medical negligence in the NHS or private sector, find out how to claim compensation with our guide.
NHS Guide To Dental Negligence
Find out how to make an official complaint about negligent dental treatment in this NHS guide.