Leeds Medical Negligence Solicitors
Medical Malpractice Claims In Leeds
Have you been a victim of medical negligence in Leeds, or elsewhere in the country? Then Legal Expert can help you get the compensation that you're entitled to. We are a trusted legal advisor and are able to provide solicitors who can work with people who have suffered after a medical procedure, getting them the compensation they deserve. Call us today and one of our friendly advisors will be happy to speak with you and advise you on whether or not you have a valid claim.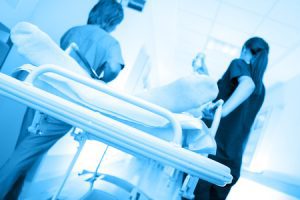 What does medical negligence mean? It is ineffective or substandard care on the part of a medical professional, which worsens a patient's existing medical condition or causes them a harmful injury. Some common forms of this can include incorrect treatment, misdiagnosis (for example, cancer misdiagnosis, which can be fatal as cancer is a time-bound illness), medical mistakes and surgical mistakes.
Laws governing these types of cases in the UK stipulate that to claim medical compensation, the victim (AKA the Claimant) must be able to prove that a medical provider (AKA the Defendant) firstly owed them a duty of care, secondly, that a duty of care was breached by the medical provider and thirdly that this negligent action caused them to suffer an avoidable accident, which resulted in an injury, illness, or the worsening of an existing medical condition. In the UK, the National Health Service (NHS) is the most commonly used medical provider, so victims are most likely to claim compensation for negligent treatment under the NHS.
Please be aware that in the UK there is a time limit on any type of claim. This means that victims can only make a claim within three years of the avoidable accident occurring, or within the time the victim realised that they have been harmed. It is also possible under the UK's laws to claim for the deceased, or mentally incapacitated (for example, are suffering from dementia). To sue for medical negligence compensation, you will need expert legal representation. This guide is for victims of medical negligence who are looking for information on working with a solicitors firm.
Finding the Best Medical Negligence Solicitor
If you need to make a claim after suffering from medical malpractice, choosing the best clinical malpractice solicitor to represent you, is essential for getting the results you want from your case. Some members of our team have over 30 years experience of getting payouts for victims in cases like yours. At Legal Expert, we will only provide you with a solicitor who is experienced in your personal injury claim area and who are likely to win your case.
Read Reviews of Solicitors in Your Area
If you're searching to make a claim for compensation in Leeds, or elsewhere, it may help you to read reviews of firms in your area to get objective feedback about the firms. Another option is to speak to a legal advisory service like Legal Expert. We can provide people with some of the most experienced legal teams across the country. We can provide you with the solicitor who is most suitable for handling your case, at no extra cost to you.
Should I use a Clinical Negligence Solicitor Near Me?
You may prefer to use a specialist solicitor or firm which is based in your area, for ease of travel. However, in this modern age with phones, email, and online video messaging being readily available, you do not have to opt for a "local legal firm", as you can easily be in contact with a solicitor anywhere in the country.
What Medical Negligence Claims Our Team Handle?
We would like to provide you with some common medical negligence examples. If you can not see an example of this which fits your particular case, you can still qualify for a medical negligence payout.
Hospital Negligence Claims
If you suffered medical malpractice in a hospital (such as the Leeds General Infirmary), and you were left with the worsening of an existing medical condition, or a considerable injury, then you may be entitled to lodge a case for compensation. This could have been NHS medical negligence in a publically funded hospital or a private hospital.
Doctor's Surgery Negligence Claims
If you suffered medical malpractice in a doctor's surgery, also known as a GP's practice in your area, and you were left with a considerable injury or the worsening of an existing medical condition, then you may be entitled to claim medical negligence compensation.
Dental Negligence Claims
Have you suffered ineffective care or an avoidable injury on the part of your dentist? If the accident left you with lasting injuries or the worsening of an existing dental condition (even if cosmetic), then you may be entitled to receive compensation for the injuries you have suffered.
Nursing Home or Care Home Claims
Did you suffer ineffective care or an avoidable injury on the part of a care home or nursing home? Perhaps your next of kin is a vulnerable or elderly person, who you know suffered abuse, neglect or mistreatment at the hands of others. You may be able to claim compensation either for yourself or for your next of kin.
Cancer Misdiagnosis Claims
Have you suffered, or are you suffering from cancer? If during the process, you experienced a cancer misdiagnosis, this can be a devastating experience. With cancer, every second can count and the earlier you catch the disease and treat it, the more chances you have of making a recovery. In some cases, it can mean the difference between life and death.
If you have experienced a cancer misdiagnosis and can prove it did worsen your condition, then you can make a clinical negligence claim. If your next of kin has died of cancer and experiencing a cancer misdiagnosis delayed their treatment, then you can also claim on their behalf. Wherever you are based across the country, our experienced team can help you get the compensation you are entitled to.
Birth Injury Medical Negligence Compensation Claims
Birth injuries are injuries that occur during childbirth. They can be very serious and sometimes result in the mother or child's death. Some birth injuries can result in lasting medical conditions, for example, if the infant is deprived of oxygen during birth, they can develop cerebral palsy. Whilst some birth injuries are tragic and unavoidable accidents, others are due to negligent practices on the part of the hospital. If you, your child or a sadly deceased next of kin was injured or had an existing medical condition worsened due to a birth injury caused by medical negligence, then you have a right to claim compensation. Let us provide you with the right legal expert to manage your case.
Medical Negligence Example Information for Hospitals In Leeds
Are you interested in how much compensation you can claim for the medical negligence that you suffered? Then you can consult our medical negligence compensation calculator to see amounts of compensation which have been paid out by hospital authorities in Leeds.
| Healthcare Provider | Claims Recieved 2015/ 16 | Number of Incident 2015/ 16 | Payments Made |
| --- | --- | --- | --- |
| Leeds & York Partnerships NHS Foundation Trust | 7 | * | 137,000 |
| Leeds Community Healthcare | 10 | 0 | 0 |
| The Leeds Teaching Hospitals NHS Trust | 153 | 15 | 10,778,462 |
Please note, this medical negligence compensation calculator is for consultation purposes only and is not legal advice. For an accurate estimation of how much compensation you could be entitled to, call Legal Expert for more advice and discuss your case.
Medical Negligence Solicitors – No Win No Fee
Legal Expert will provide you with a professional legal firm where no win no fee arrangements are available. A no win no fee service, also known as a Conditional Fee Arrangement (CFA), is an arrangement where the claimant only pays their fee to the solicitor if their claim for compensation is successful. If you are concerned about having to pay the upfront fees, this is a no-risk option, which takes the financial pressure and some of the stress off you, the claimant. Call 0800 073 88044 today, to be provided with a solicitor who offers a no win, no fee arrangement.
How to make a Medical Negligence Compensation Claim
If you have been injured or had your medical condition worsened because of medical negligence or poor care, then you could claim for clinical negligence compensation claim. Trust Legal Expert, to find the right clinical negligence specialist for you, to handle your case from start to finish and see you are awarded the medical negligence payout that you deserve.
Start your claim today. Call Legal Expert today to speak to an understanding advisor, who will provide you with the right solicitor for your case.
No Win No Fee Compensation Claims Guide and Free Advice
A complete guide to making a "no win no fee" compensation claim with LegalExpert.co.uk.
Medical Negligence Claims
Help and advice on making compensation claims if you were injured, due to medical negligence, at a hospital, doctor's surgery, or in another healthcare context.
Leeds General Infirmary
Great George St,
Leeds,
LS1 3EX
Tel: 0113 243 2799
Web: www.leedsth.nhs.uk/patients-visitors/our-hospitals/leeds-general-infirmary
Nuffield Health Leeds Hospital
2 Leighton St,
Leeds,
LS1 3EB
Tel: 0113 388 2000
Web: www.nuffieldhealth.com/hospitals/leeds
Spire Leeds Hospital
Jackson Ave,
Roundhay,
Leeds,
LS8 1NT
Tel: 0113 269 3939
Web: www.spirehealthcare.com/spire-leeds-hospital