Wakefield Medical Negligence Solicitors No Win No Fee
Have you or a loved one experience pain and suffering as a result of the way in which your medical care was provided? If so, you could be entitled to make a claim for compensation using our specialist no win, no fee clinical negligence solicitors in Wakefield. We are one the leading providers of clinical and medical negligence solicitors across the country. Our specialist legal solicitors are able to help you claim the compensation which you deserve. Our team will discuss the individual circumstances of your claim, treating each client individually, before providing you with the best solicitor covering claims in your area. Contact Legal Expert today on 0800 073 8804 and find out how our Wakefield medical negligence team could help you.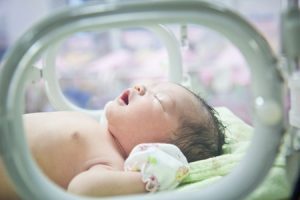 What is medical or clinical negligence? You may have heard of the terms clinical negligence, medical negligence, and medical malpractice. All of these can refer to substandard care which has been given to a patient (the later claimant) by a healthcare or medical professional. To qualify as medical negligence which can be claimed for, these negligent actions must have led to the claimant suffering in some way. This could be directly causing an injury in some way, contracting a secondary condition which could have been avoided, or care which exacerbated an existing condition. There are numerous circumstances which can lead to a person suffering clinical negligence in some way. It could be as simple as an injury or illness being misdiagnosed, the patient being provided with the wrong treatment or surgical errors.
Making a claim. If you think you have experienced negligent treatment the first step to take is to find out whether or not this qualifies as medical negligence. The best way in which to do this is to contact Legal Expert. Our Wakefield solicitors and medical negligence team will be able to assess whether or not you have a viable case, as well as start to assess how much your claim could be worth. The earlier you contact us, the more time we have to work on your claim.
We will contact the healthcare provider or authority responsible and if they admit their liability early in the case we may be able to secure your payout much faster. This means we could free up funds early in your claims process, helping you to pay for any medical expenses you are facing.
NHS negligence claims time limit. No matter whether you are looking to make a claim against a private healthcare provider, or the NHS the same negligence claims time limit will apply. For most applicants, their claim will need to be brought within three years of either the injury or illness happening, or the claimant being diagnosed with the condition. There are exceptions to this, claims can be brought on behalf of a child up to their 18th birthday. At this point, the child will then have a three year period between their 18th and 21st birthdays in which to bring a claim.
How long it will take to conduct your claim will vary. Some can be conducted very quickly if the consequences were not too serious and the defendant admits their liability early in the case. Other incidences can take several years to resolve. Generally, this will involve more complex cases, and cases where the defendant disputes their liability.
In the guide below we look at some of the circumstances which can lead to people suffering negligent medical treatment, and the way in which our team can help.
Finding The Best Lawyer For Your Claim
During your compensation claim, you will spend a lot of time in contact with your solicitor or lawyer. This could be over a period of months or even years. You need to be able to have a good relationship with the solicitor, trust in their legal advice and trust them with sensitive medical information. Whilst all solicitors in the country are regulated by the SRA, the level of service clients can expect to receive can vary a lot. As the solicitor working on your medical negligence claim could have a big impact on your life, you need to find the best legal team to work with.
Do I Need To Go With A Local Solicitor?
The idea that you need to go with or use a solicitor who is based solely in your local area is one of the biggest misconceptions around making a medical negligence claim. People often think this as they believe that they will need to have regular face-to-face meetings with the solicitor to discuss their claim and the progress of their case. However, think about other professional services you access on a regular basis and you might find a trend towards them not always being based in your town. Whilst you might think you need solicitors in Wakefield to conduct claims in this area, the location of your solicitor matters much less than their qualifications, level of experience and ability to conduct your claim. Look at the services which they provide, do they offer a comprehensive no win, no fee service? What is their fee structure? Do they have a good track record of securing higher levels of compensation for claimants than other solicitors do?
Our team are able to conduct claims for medical negligence which happened in Wakefield. We will provide you with an expert legal solicitor who may have as much as thirty-years of experience in conducting personal injury claims cases. If you need a medical exam, this can be booked closer to you, and if you need a home visit we can also take this into account.
Reviews Of Medical Negligence
Wakefield Solicitors
Looking at reviews of solicitors in your area, or who cover claims in your local area could involve using search terms such as 'Wakefield solicitors'. You should look at different reviews and guides to see which has the best level of service provision, as well as customer satisfaction. Reading different reviews of solicitors helps you to see which might be better suited to your type of claim, as well as help you to see that you don't always have to go with a solicitor close to you, but rather one who is best qualified to help in your case. When you are reading solicitors reviews, ensure that you also look at how their charges and fees work (such as if they offer a no win, no fee service). You can find out more about our services by looking at our guide to solicitors.
Medical Negligence Claim
s Our Wakefield Team Can Conduct
At Legal Expert we work with solicitors across the country who have years or even decades of experience in carrying out personal injury and medical negligence claims. They are experienced in helping people through the types of claims listed below, as well as a variety of other claims we are not mentioned here. The list of circumstances leading to clinical negligence listed below is not meant to be exhaustive, but rather illustrative of the varied nature of the claims, consequences for claimants and people who can be affected.
Our medical negligence team covering medical negligence which happened in Wakefield can conduct claims against the NHS and private medical practitioners.
Doctor/ GP Negligence
For most illness or ailments your family doctor or GP and the other healthcare professionals at your local surgery will be the first place you go for evaluation and treatment. Patients should expect the GP's and nursing staff to correctly diagnose a condition and provide the appropriate treatment or referrals. However, sometimes conditions are not correctly diagnosed and the wrong treatment is given. Circumstances leading to GP negligence could include; not referring you to a specialist or further testing, not looking at your medical history, not carrying out a full examination or not spotting a serious disease or other condition in the early stages. Errors such as these can have very serious or long-term consequences on a patient's health and recovery.
Hospital Negligence
If you have suffered an avoidable injury or illness due to the way in which you were treated whilst under treatment in either an NHS or private hospital, contact Legal Expert today. Hospitals should always be a safe place in which people can be treated when sick or injured. However, at times care can fall far short and avoidable mistakes or malpractice can be made. For some, the consequences may be slight, and for others they may be life-altering.
Dental Negligence
Dental negligence refers to any harm which a patient has experienced as a direct result of the way in which they were treated by a dentist (or other healthcare professional working in dentistry). Avoidable mistakes in the way you are treated at the dentist can lead to a lot of physical pain and even trauma. If you have suffered in some way due to the way your dentist administered your treatment, you could be entitled to make a compensation claim. Talk to Legal Expert today for further private and NHS negligence advice.
Care Home Negligence
We aks care and nursing homes to look after us or our family and friends under what can be very serious or trying conditions. The staff and operators of these facilities carry a lot of trust for providing the right level of care, at the right time, and in the right way. However sometimes avoidable mistakes which lead to harm do happen. If you or someone you know has suffered in some way whilst a patient or resident in a care home or nursing home facility, our medical negligence team can help you.
Negligence Causing Birth Injuries
Even when everything does go right, childbirth can be a very fraught and emotional time. Expectant mothers and their support network should deserve the highest level of care during this time. If the standards of care delivered by the medical staff of doctors and nurses falls below what is reasonably expected and you are harmed, you could have grounds for making a compensation claim. Claims can also be made for injury suffered by the new-born child.
Cancer Negligence
In cases of cancer it is important to diagnose and start treatment as early and as accurately as possible. The earlier and better cancer is treated, the better your chances of recovering from it. If a GP, oncologist, surgeon, or other doctor has made an error in the way your cancer is treated you could have grounds for making a no win no fee medical negligence claim.
Claims Made Against The Mid Yorkshire Hospitals NHS Trust
Hospitals and other facilities are ultimately administered by what is called an NHS trust. This body may ultimately be responsible for the level and provision of care administered at their facilities. As such, it could also be them that the claim is made against. This table looks at the number and value of claims made against NHS trusts serving the Wakefield area in 2015/16.
| Healthcare Provider | Claims Recieved 2015/ 16 | Number of Incident 2015/ 16 | Payments Made |
| --- | --- | --- | --- |
| Mid Yorkshire Hospitals NHS Trust (The) | 122 | 20 | 8,857,096 |
No Win No Fee Medical Negligence Solicitors
At Legal Expert, we are able to offer most of our claimants a win, no fee service. No win no fee medical negligence services mean that a claimant has nothing to pay upfront at the start of the claim, and most importantly, that they won't have to pay anything if the claim is not successful. If you do win your claim, the legal fees can be deducted from your claim award. Our experienced team can provide you with an expert solicitor and will keep you up to date at every step of the way during your claim.
What Happens Next
Take the next step in the process of claiming the compensation you deserve and reach out to Legal Expert today. You can contact us on the number above or via our email address at info@legalexpert.co.uk. We can help claimants that suffered medical negligence in Wakefield, and across the country. Start your claim today.
Useful links
Read our guide on how to start your medical negligence claim and get the compensation you deserve.
Medical facilities
Pinderfields Hospital,
Aberford Road,
Wakefield,
West Yorkshire,
WF1 4DG
Tel: 0844 8118110
Web: www.midyorks.nhs.uk
New Southgate Surgery
Buxton Place,
Wakefield,
WF1 3JQ
Tel: 01924 334400
Web: www.newsouthgatesurgery.co.uk
MCM Dental Services
5 Queen Street,
Wakefield,
WF1 1JR
Tel: 01924 387175