Swindon Medical Negligence Solicitors No Win No Fee
Clinical Negligence Solicitors In Swindon
Clinical negligence can refer to negligent treatment or medication given, or treatment and medication which is not provided to a patient. In any negligence claim, the claimant will need to show that the defendant owed them a duty of care, that this duty of care has been breached, and that they were injured in some way by this act. In this guide, we look at the process of hiring a medical negligence solicitor and making successful clinical negligence claims.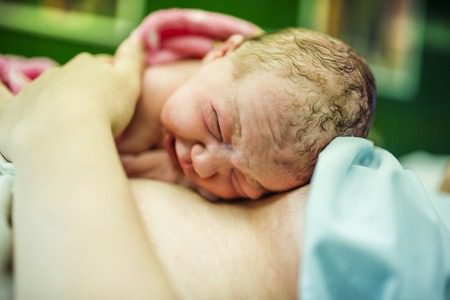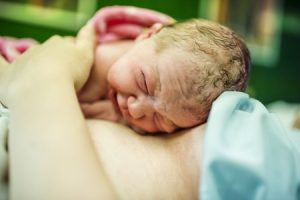 The UK has some of the highest standards of patient care and general healthcare outcomes in the world. Both the NHS and the private care system are consistently ranked among the best. Patients visiting a GP surgery, dental practice or accessing NHS and private hospitals can expect excellent overall care. However, things can and do sometimes go wrong. This is when you may need to work with medical negligence solicitors to make a claim against the healthcare practitioner or provider.
To make a successful claim for medical negligence using clinical negligence solicitors in Swindon, or elsewhere across the country, claimants need to show that they suffered damages in some way (injury or illness) as a direct result of the treatment they received (or did not receive). If you have been injured due to medical negligence, you may be able to use a solicitor to seek compensation, possibly through the courts. You can use medical negligence solicitors to claim compensation on your own behalf, or on behalf, or on behalf of a friend or family member if they are not able to do so themselves (such as in the case of a child), or where the affected person has died.
One of the biggest worries many people have when making a claim for private or NHS medical negligence is that their care may either be terminated or delayed by the claim. However, exercising your right to claim compensation from the defendant should not delay or prevent the continuation of any treatment you are undergoing. It will also not conflict with, or prevent parallel investigation of the incident by relevant authorities, such as the NHS Complaints Authority. Whilst your claim will be able to seek financial redress for your illness or injury, it will not discipline the person or authority responsible, and it will also not necessarily lead to changes in their practice. Finally, remember that taking legal action using a no win, no fee solicitor does not have to be either stressful or expensive.
Legal Expert works with solicitors across the country, and are able to provide clinical and medical negligence solicitors covering Wiltshire, or elsewhere in the UK where necessary. Whilst our solicitors may not always be locally based, they can help you to make a successful compensation claim.
How To Find The Best Solicitors for
Clinical Negligence Claims
The first step people should take when making clinical negligence claims is finding the right solicitor to handle their case. When taking any type of legal action, and perhaps more so when the case involves what could be sensitive situations and medical information, you need to work with a solicitor you can trust. That personal relationship can be very important to feel like your case is getting the care and attention it deserves.
Before you get to using a medical negligence solicitor in Swindon, or elsewhere across the country, you may come across the NHS complaints procedure. You may be given their details by a GP surgery, dental practice, or hospital. You do not have to use the NHS in-house complaints procedures or the NHS Litigation Authority, but taking a look at their sites or literature can help to explain other ways in which you can proceed. In the subsections below we will look at two of the most important parts of finding a solicitor to work on your case, reading reviews and whether it matters where your solicitor is based.
Find Reviews Of
Medical Negligence Solicitors In Swindon
Whilst you, and your solicitor, may not ultimately be based in Swindon, we have used this as an illustrative example of what you need to look for. Even in the digital age, one of the most trusted and common ways of choosing any professional service is reading reviews. Today, finding impartial reviews in the online and offline world is easier than ever before. You are able to compare and contrast the different service packages offered by legal companies and solicitors. Reading reviews can also help you to get a better picture of the individual solicitors' previous experience with handling claims cases similar to yours. If you do look at reviews, look at their whole service package, and whether or not they offer a no win, no fee service like Legal Expert does. As much as you can find from reviews and looking up the services provided, talking through your claim with a dedicated expert can provide you with a greater level of insight as they can explain the process and services to you, and answer any questions you may have. Discuss your case with Legal Expert today by calling us. 
Location: Does It Matter Where My Clinical Negligence Solicitor Is Based?
If you are based in a place such as Swindon, you may start by looking up medical negligence solicitors, Swindon. However, today you do not need to use a solicitor who is based in the same location as either you are, or where you were treated. Such as many other professional services, medical compensation lawyers can work on your case remotely from other parts of the country. Digital communication channels, such as secure messaging, email and even video calls can all help to connect you to your solicitor. There may be some parts of a claim that need to be completed locally, such as any additional medical examinations needed to gather evidence.
More important than where the solicitors are based, is their experience, knowledge, and ability to help you to get the compensation and damages that you are owed. It may be that there are solicitors based in other locations who have a better degree of experience or track record in attaining higher compensation awards for claimants in your particular type of case.
What
Clinical Negligence
Compensation Claims Do We Handle?
The medical compensation lawyers who work with Legal Expert can help claimants to make a plethora of different private or NHS medical negligence claims. Claims can be brought against individual health care practitioners (such as a GP, dentist, or doctor), as well as against a practice, surgery, hospital, or healthcare trust. We will always look at where liability falls and bring the claim there.
In the sections below we take a look at some of the different types of claims medical negligence solicitors in Wiltshire and across the country can handle.
Hospital Medical Negligence Claims
Hospital negligence claims deal with issues of negligent treatment people have experienced whilst in a hospital. They can be brought against individual practitioners and members of staff at the hospital, such as a surgeon, specialist, or nurse. They can also be brought against the hospital itself as a body, or against the healthcare trust or clinical commissioning group who are legally responsible for the hospital's operations. Hospital negligence claims may be brought against both NHS hospitals and those in the private sector, including smaller clinical providing surgical procedures.
Dental Negligence Solicitors
Dental negligence compensation claims can deal with injuries and illness caused either by the treatment given an incorrect diagnosis of a condition or the cause of a condition, or the prescription and provision of incorrect treatment. Consequences of dental negligence can be the wrong tooth being extracted, infection of and damage to the teeth and wider jaw area, and applying the wrong type of filling or other dental prostheses. The solicitors who work with Legal Expert can help people to seek the damages that they are owed after suffering negligent treatment by their dentist, or dental surgeon.
GP Medical Negligence Compensation
GP medical negligence compensation claims can help people who have suffered injury or illness are a result of the actions of their GP, or GP surgery, to claim the compensation that they are entitled to. GP claims may include incidents where the GP has not correctly diagnosed the patient's condition, has not referred them for treatment or specialist consultation in time., or has recommended the wrong course of medication or treatment to a patient. All of these actions can be considered negligent treatment and could lead to a patient's illness becoming much worse.
Cancer
Medical Solicitors Swindon
Claims for medical negligence involving cancer can include very serious consequences for the claimant. Some of the negligent actions leading to this type of claim could include the initial GP, or a follow-up hospital appointment failing to correctly find or diagnose cancer, the failure to diagnose it early enough, or the failure to provide the correct course of treatment for the patient. As with other medical negligence cases, these can be very delicate cases requiring a high level of trust between the claimant and solicitor.
Nursing Home Medical Negligence Claims
Those receiving care in or living in a nursing home or care home can often be some of the most vulnerable in society. As such they and their relatives should expect the highest degree of care to be provided. If you or a loved one have experienced some form of negligent treatment by either an NHS or private provider, medical claims lawyers can help you to get the compensation that you are entitled to.
Birth Injuries Medical Negligence
Claims for negligence leading to birth injuries can be brought against hospitals and practitioners in both the NHS and the private sector. They can include a plethora of conditions, illness, and injuries suffered by the baby and mother. Examples of conditions under which claims can be made include treatment causing conditions such as cerebral palsy and in very serious cases, the stillbirth of the child. The injuries may present immediately at birth, or take months, or even years to present symptoms. Even years down the line a claim can be made if the symptoms were not present, or a diagnosis not made earlier.
Medical Negligence Compensation Calculator
All personal injury compensation awards made in the UK follow guidelines (updated on an annual basis) made by the Judicial College. These include different claims 'bands' for each injury type. These bands are often split into levels of severity and will have a minimum and maximum award. Whilst these are not legally binding, they are commonly followed by solicitors and courts. You can see examples of these award bands in our guide here. Below we have included a table with information on the number and value of claims by medical negligence solicitors, for Swindon hospital trusts.
| Healthcare Provider | Claims Recieved 2015/ 16 | Number of Incident 2015/ 16 | Payments Made |
| --- | --- | --- | --- |
| Great Western Hospitals NHS Foundation Trust | 46 | 0 | 3,587,737 |
| Avon & Wiltshire Mental Health Partnership NHS Trust | 5 | * | 631,156 |
A compensation settlement can be made up of two types of damages, 'general damages' and 'special damages'. General damages compensate a person for the injury or illness suffered, as well as for whether or not the personal injury caused them not to be able to carry out their daily life, such as an injury which prevents a person from walking around whilst recovering. Special damages are awarded for any financial hardship the claimant has suffered. This could include any loss of earnings they have suffered if they have had to take time off as unpaid holiday. It can also include the costs of any medical treatment or medication and the cost of travel to solicitors and medical appointments.
No Win No Fee Solicitors Swindon
No win, no fee contracts are also known as conditional fee agreements, or CFA's. They are a specific type of agreement which was designed to help people who may not otherwise be able to afford to take legal action. The CFA will set out what work the solicitor will do for the claimant, as well as how they will be paid. The CFA contract should say that the claimant will only have to pay for the solicitors' services if they win their case. There will be no upfront requests for payment and no ongoing or additional charges. These types of contracts have helped millions of people across the country to seek the compensation that they are entitled to claim, without having to take on any kind of financial risk or burden. They mean that if you do not win your case, you won't be left with a large legal bill.
Before signing your agreement, your solicitor will take you through what it contains and explain everything in a clear, easy to understand way, ensuring you fully understand what you are signing.
Make Your Medical Negligence Claim With Legal Expert
You can begin the process of claiming the compensation you deserve by talking to the team at Legal Expert. Our team is ready to take your call, seven days a week between 9am and 9pm. We can provide advice and expertise to help get your claim started. Call us today on 0800 073 8804. You can also send us an email to info@legalexpert.co.uk.
Helpful Links
Birth Injury Claims
Further information on birth injury claims caused by medical negligence in our guide.
Further Medical Negligence Guides:
Local Swindon medical centres
Great Western Hospital
Marlborough Road,
Swindon,
SN3 6BB
Tel: 01793 604020
Web: www.gwh.nhs.uk/
BMI The Ridgeway Hospital
Moormead Road,
Wroughton,
SN4 9DD
Tel: 01793 814 848
Web: www.bmihealthcare.co.uk/hospitals/bmi-the-ridgeway-hospital
Highworth Dental Care
11 Sheep Street,
Highworth,
Swindon,
SN6 7AA
Tel: 01793 762231
Web: https://highworthdental.co.uk