Solihull Medical Negligence Solicitors No Win No Fee Claims Guide
Do you believe that you have been the victim of some form of medical or clinical negligence? Are you considering finding a local solicitor in the Solihull area to represent you? If you are, then you should read on. This guide offers plenty of tips and advice on how to choose a good medical negligence solicitor. It will also introduce you to a better option than engaging a local legal firm, the Legal Expert national claims service that can help Solihull residents claim the compensation they are rightly due.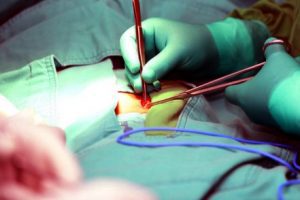 When we use the term medical negligence of clinical negligence, we are talking about an identifiable series of events that lead to a patient actually being injured or made iller by a medical professional or healthcare establishment such as a hospital.
In order to have a viable reason for claiming compensation for negligence, you will need to be able to prove three things:
That the medical professional or health care service had a duty to cate care of your health.
That the medical professional or health care service failed to fulfil this duty in some way, which lead to the worsening of your medical condition of contracting an additional one.
That the circumstances leading up to this failure in the duty to protect your health was avoidable.
If you believe the three statements above to be true in your case, then you should contact Legal Expert today. We have a provable track record of claiming successfully in negligence cases which goes back three decades. Our national claims service is available for people in Solihull to use.
How to Choose the Best No Win, No Fee Solicitor
If you are considering using a local legal firm to represent you in a claim for medical negligence that happened in Solihull, then there may be a better option. Legal Expert offers a nationwide claims service that is accessible to local Solihull residents, all you need to do is give us a call on the number at the bottom of this page to start the claims process.
However, if you would still like to check out some local legal firms, here are some tips and advice for doing so.
Should I Check Solicitor Reviews, Solihull?
Yes, if you search online and find some solicitor reviews Solihull residents have posted about local legal firms, these will generally be a good source of information. However, you should also keep in mind that frequently reviews are faked to make a company look better than it actually is. Asking your friends and family about their experiences with the specific firm in question will help to identify fake reviews.
If you prefer, we can offer you our claims service, which removes the need to find a good local solicitor.
Are Claimants Restricted to Using a Local Lawyer?
Absolutely not, indeed the most important considering should be how experienced your choice of solicitor is at claiming compensation in medical negligence cases. The physical location of the solicitor means very little.
For example, the nationwide claims service with we operate here at Legal Expert is available to people all over the country, including those that live in Solihull and our track record of winning negligence cases is excellent.
Which Medical Negligence Cases Can Our Solihull Team Handle?
All NHS & GP medical negligence solicitors are not equal. Choosing a local firm may seem like the easy option, but are they the best option? Claiming for clinical negligence compensation is a complex process. Additionally, no healthcare service wants to be found guilty of negligence and therefore will defend their case aggressively. Only by engaging a legal firm that has plenty of experience in claiming negligence compensation can you be sure to have the best chance of winning your case. The better your solicitor the more compensation you are likely to be awarded.
Legal Expert has a proven track record of winning difficult negligence cases for its clients, and we always aim to win the highest amount of compensation possible. Below is detailed some of the types of negligence cases we have successfully won in the past on behalf of our clients.
Hospital Negligence Solicitors
Legal Expert has a number of hospital negligence solicitors excellent on its team. Claiming for negligence against a hospital can be complicated, and it will almost always involve the victim of the negligence needing to present some type of third-party expert medical opinion in support of their case. This is something that Legal Expert can arrange for you as part of our national claims service.
Cases of Dental Negligence
Many medical compensation lawyers struggle when it comes to making dental negligence claims. In many cases, a person that is injured during dental surgery may have facial scarring or other cosmetic injuries. This means that a compensation claim will comprise of more than simply damages for the pain and suffering caused. Legal Expert can help you claim for the physiological trauma caused by receiving a serious cosmetic injury, and also for the long-term or even permanent disfigurement you may have.
GP Negligence Claims
Making a negligence claim against a GP can be difficult. It can be very hard to prove that your GP actually made an error in your treatment. This is because most usually when any major treatment is required, your GP will refer you to a specialist who would then become responsible for your health. Legal Expert has experience in pressing GP claims and we can help residents of Solihull to do so.
Cancer Negligence
Cancer negligence claims are amongst the most serious of all negligence claims and here at Legal Expert we always approach them with due consideration. Even a short delay in receiving the correct treatment can be life-threatening in advanced cases of cancer. This means that misdiagnosis of the type of cancer a patient has is a very serious mistake. Legal Expert can assist victims of cancer negligence and also their next of kind in claiming compensation.
Cases of Nursing Home Negligence
Claiming for negligence that occurred in a care home is something that Legal Expert is well experienced in. These kinds of cases are unfortunately very common. Care homes are required to provide a specific level of care for their residents. Unfortunately, lack of funding and overwork means that often the care level slips, and this is where Legal Expert can help. We can claim compensation for the victim of the negligence, or if they are unable to do so for some reason, we can claim on behalf of a dependant.
Childbirth Medical Negligence Claims
Fortunately, childbirth negligence claims are rare, but when they do occur they can be truly tragic. Even a short period of time without oxygen during the delivery can leave the baby with serious brain damage for the rest of their lives. The mother is also at risk during the surgical process of birthing. In extreme cases, both the mother and baby can suffer. Therefore, Legal Expert always approaches childbirth medical negligence claims with compassion. We understand that your family likely does not want to deal with a legal case at such a stressful time, so you can leave everything in our hands.
Clinical Negligence Claims Against the Heart of England NHS Foundation Trust
Local solicitors in Solihull may not have the expertise and experience to take on a major organisation such as the NHS. The claims service Legal Expert offers has done so time and time again. As can be seen from the table below, healthcare services in Solihull pay out significant amounts in compensation annually. Legal Expert can help you claim for medical negligence that happened in Solihull.
Healthcare Provider
Claims Received
2015/16
Number of Incidents
2015/16
Payments Made
Birmingham & Solihull Mental Health NHS Foundation Trust
15
*
831,332
Solihull Clinical Commissioning Group
0
0
0
No Win No Fee Clinical Negligence Solicitors
Before you engage a local solicitor Solihull residents should take a moment to consider the national claims service offered by us here at Legal Expert. Not only have we consistently proven we have the expertise to win negligence cases, we also do so under a No Win No Fee agreement.
What this means is you literally pay nothing at all until we actually win you a compensation pay-out. There is no charge to begin the claim, no ongoing costs to pay, and if we don't win, then you don't pay us anything. You really have nothing to lose as there is no financial risk to you in using our claims service.
Contact Legal Expert
Before you engage local solicitors in Solihull to make a negligence claim you should give Legal Expert a call on 0800 073 8804. We can explain to you how out claims service works, and how we offer a No Win No Fee agreement. If you prefer, we can arrange for a home visit in Solihull to discuss your case.
Useful Links
NHS negligence guide to compensation
Our own full guide to the process of making NHS negligence claims.
Local Solihull medical centres
Solihull Hospital
Lode Lane
Solihull
B91 2JL
Tel: 0121 424 2000
Web: http://www.heartofengland.nhs.uk/solihull-hospital/
Spire Parkway Hospital
1 Damson Parkway,
Solihull,
Birmingham
West Midlands,
B91 2PP
Tel: 0121 514 0077
Web: https://www.spirehealthcare.com/spire-parkway-hospital/
Bloomsfield Surgery
308 Blossomfield Road
Solihull
West Midlands
B91 1TF
Tel: 0121 705 5339
Web: https://www.blossomfieldsurgery.nhs.uk/
Solihull Dental Centre & Implant Clinic
Doubleday House
29 High St
B91 3SJ
Solihull
Tel: 0121 705 3935
Web: http://www.solihulldentalcentre.co.uk/