Smethwick Medical Negligence Solicitors No Win No Fee
Clinical and Medical Negligence Solicitors In Smethwick, West Midlands
If you have suffered medical negligence leading to an injury or illness at a GP, dentists or hospital in the Smethwick area you may be searching for clinical and medical negligence solicitors in Smethwick, West Midlands. No matter whether you are based in the West Midlands or any part of the country, Legal Expert are on hand to help you get the compensation you are entitled to.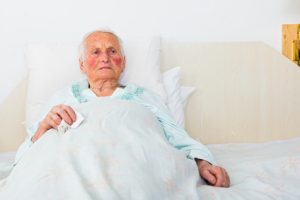 Before choosing either a solicitor or a legal firm to represent you in your claim for medical negligence please read this guide to help you make a more informed decision about choosing a solicitor to represent you. Finding the right solicitor to work with is both the most important part of the claims process and without the right help, the most difficult. In this guide, you will find advice and tips on how to find the best legal team.
Before we advise you on how to choose a solicitor, we will first define what medical negligence is. Clinical or medical negligence happens when a healthcare or medical professionals, such as a doctor, nurse or dentists, allows a patient who is in their care to come to some form of harm. This could happen through an oversight, error, lack of the right care or even an accident. The damage caused to the claimant can be both physical (the worsening of a condition or an injury) or psychological (causing symptoms of trauma, stress or depression). In some cases, it could even be both.
Typical examples of clinical negligence might include the following;
Providing insufficient care or supervision, leading to the patient to be the victim of some form of accident.

Administering treatment incorrectly.

Critical treatment being (avoidable) delayed.

Surgical errors.

Misdiagnosis leading to the correct treatment not being provided.

The prescription of the wrong medication which has in some way harmed the patient. This could be medication causing an allergic reaction.
The circumstances listed above are some of the most common or basic ways in which medical negligence can happen. They may happen in isolation or in conjunction with each other.
To make a successful compensation claim for medical negligence, there are three things which must be shown. These are that the person, persons, or organisation who caused the negligence had a duty of care to the patient. That the failure to meet this level of care caused harm to the patient. That this breach could have been avoided.
If your situation or that which has happened to a loved one sounds like this, then call the medical negligence team at Legal Expert today. We work with solicitors who have as much as three decades of experience in helping people to claim compensation for the effects of medical negligence.
How To Find
Good Solicitors
In The UK
Making a medical negligence, or any other type of personal injury claim, in the UK, can take between several months and several years to complete. If the defendant does contest their liability for the harm suffered, or its effects, the claim can take even longer. When you consider both the amount of time you may be working with them, the sensitive nature of the information that they will be handling and the importance of getting the compensation you are owed, having good solicitors to work with is highly important.
To help you choose between the different solicitor quotes that you may have, firstly it can be useful to look at what a clinical negligence solicitor is. The right clinical negligence solicitor will be able to do the following;
Offer you a Conditional Fee Agreement, also known as a no win no fee agreement.

Have helped other clients in the past with similar claims.

Have the ability to administer your claim and organise things such as a medical examination.
In the UK, all solicitors are regulated by the SRA or Solicitors Regulation Authority. However, the level of service different firms offers varies. There will be a difference between the levels of success fees offered and insurance premiums offered. The best way to find good solicitors for your medical negligence claim is to contact Legal Expert. We can work with you to provide free advice and connect you with the best legal team for your claim.
Do I Need To Use A Smethwick Medical Negligence Solicitor?
Whilst in the past you may have been restricted to using a solicitor close to you and the claims process might have involved face-to-face meetings, this is not the case today. There is no reason for you to have to use a local solicitor for your claim. You and your solicitor will be able to use a variety of different ways to stay in contact, such as the phone or email and other channels to stay in touch with your legal representative.
No matter where you are based, Legal Expert can help you to make a compensation claim. We will provide you with a solicitor who can help claimants in your area and can also organise things such as medical examinations and even home visits if necessary.
Reviews Of Solicitors Covering Your Area
If you are still unsure about the solicitor that you may be working with it can be a good idea to look at reviews of solicitors in your area. Reading independent and trustworthy reviews by previous clients of the solicitor and especially those by people who have used them to make similar claims can be helpful in choosing between services. You could use reviews to create a shortlist of legal services in your area and then also talk to family and friends about these companies.
After you make a successful claim, rate your solicitor on the same review site or sites to help others in the future.
Claims Our Clinical Negligence Team Can Conduct
Before you decide to work with a solicitors firm in Smethwick for either private medical care or NHS medical negligence claims, look at the services Legal Expert can provide. We have experience in handling a very wide variety of different types of personal injury and clinical negligence claims. In the sections below, you find some of the most common types of medical negligence claims that we handle. If your circumstances are not listed below, don't worry. We can also help with many other types of clinical negligence claims.
Cancer Negligence
Cancer is what is known as a time-bound condition. This means that it needs to be treated as early as possible and within a certain timeframe for treatment to be effective. If a patient with cancer is treated in a negligent way, this error or avoidable mistake can have what would be a lethal impact on whether or not the patients' treatment is successful. Cancer is one of the few and fatal medical conditions which need to be treated as quickly as they can be. When negligence has occurred, it can have serious and even fatal results for the patient affected.
If you have suffered harm as a result of negligence cancer treatment if a loved one has died due to negligent cancer treatment the team at Legal Expert can help you navigate the clinical negligence scheme in the UK. Contact us today at the number below for further information.
Birth Negligence
The results of birth negligence can be serious, lasting and even tragic for either mother or child. The mother affected could suffer injuries such as damage to the pelvic floor muscles, a broken pelvis or tearing and bruising to the perineum. The new-born baby is at risk of even greater harm. Injuries could include damage to the skull, broken bones, bruising and cuts or other forms of birth trauma. If the child is unable to breathe or suffers oxygen deprivation for even a brief period, they may suffer brain damage and develop cerebral palsy or other similar conditions.
The medical negligence team at Legal Expert can help mothers and families who have suffered the potentially traumatic effects of birth injury negligence to get the compensation that they are entitled to claim.
Doctor/ GP Negligence
Your GP is very often the first port of call when you are sick, have unexplained symptoms or have suffered a minor injury. Your GP will be relied upon to make the initial diagnosis of your condition and recommend an appropriate course of treatment. If your GP does make a mistake when diagnosing your condition or in recommending care, you may miss out on getting the appropriate referral or further treatment needed to deal with your specific condition. A GP could also mistake your symptoms for those of a much less serious condition and this medical negligence could lead to a heart attack or other effect. Your health and ability to recover could be seriously affected by you not getting the right diagnosis or treatment, or suffering a delay to these.
Legal Expert will work hard to demonstrate that your solicitor was at fault, organise a medical examination to provide supporting evidence and to successfully make your claim.
Nursing Home Negligence
All residents in a nursing home or other type of residential care facility, you have the right to expect to be provided with the utmost care. You should expect the staff to make sure that you are properly cared for. However, there are a lot of different circumstances under which the level of care might slip. These could be understaffing, poor training of staff or simply a workforce who are overworked. When any of these circumstances do arise, the resident or yourself could come to harm. The most typical conditions leading to harm in nursing home negligence are accidents whilst being unsupervised.
If you need to use clinical and medical negligence solicitors in Smethwick, West Midlands, we can help you to make a claim against a nursing home.
Dental Negligence
Legal Expert can help you to make dental medical negligence claims against dental professionals such as general dentists, dental nurses and dental surgeons. As a patient, you may have suffered physical or psychological harm and could have been left with visible cosmetic damage and disfigurement of your mouth, teeth or jaw. When this does happen, the claim can be made for both the physical and psychological harm caused. If you have to live with facial scarring it could lead to psychological harm as well.
We understand that this may have a serious negative effect on the person affected, even of the damage is purely cosmetic and will factor this into any dental negligence claims we make on your behalf.
Hospital Negligence
If you are seeking hospital compensation after suffering negligent treatment or an injury in a hospital, the team at Legal Expert can help. We have the experience to assist claimants who have been injured as a result of care received at either an NHS or private hospital. As hospitals treat a very wide range of different patients and conditions and have a very wide range of different staff working there, the number of mistakes and errors which could happen is similarly high. No matter what the cause or effect of your negligence was, we can help you get the hospital compensation you are entitled to.
Statistics For Medical Negligence Claims Against Sandwell and West Birmingham Hospitals NHS Trust
In the table below, we have included data on the number of medical negligence incidences, claims and their total value as made against the Sandwell and West Birmingham Hospitals NHS Trust. This is the body responsible for claims against NHS hospitals in the area. Private medical facilities do not publish details of claims made against them.
| Healthcare Provider | Claims Recieved 2015/ 16 | Number of Incident 2015/ 16 | Payments Made |
| --- | --- | --- | --- |
| Sandwell & West Birmingham Hospitals NHS Trust | 66 | * | 9,910,586 |
How No Win No Fee Medical Negligence Claims Work
Legal Expert can often offer people using what is called a 'no win, no fee' agreement. This means that you won't have to make any upfront payments and that if we are not able to help you win your claim, we won't charge you a penny for our services. You only pay any legal fees due if you are awarded compensation. This means that you will not face any type of financial risk. CFA agreements mean that you don't have to worry about making a claim.
Taking The Next Steps
When you are ready to start your claim for compensation call us on 0800 073 8804 or email us on info@legalexpert.co.uk. We will be able to offer you legal advice on what to do next and how to make a successful claim.
Helpful Links
In this guide to MRSA claims, we take you through the process of making a claim for a hospital-acquired infection, such as MRSA.
Medical facilities in the Smethwick area
NHS Hospital
Midland Metropolitan Hospital
Cranford Street,
Smethwick,
B66 2RT
Tel: 0121 507 5303
Web: www.swbh.nhs.uk/midland-metropolitan-hospital
GP
Sarephed Medical Centre,
Smethwick,
Birmingham,
B67 6AJ
Web: www.sarephed.co.uk
Dentist
West Park Dental Care
59 West Park Road
Smethwick
B67 7JH
Tel: 0121 558 0041
Web: www.westparkdentalcare.org