Hereford Medical Negligence Solicitors No Win No Fee
No Win No Fee Medical and Clinical Negligence Solicitors in Hereford
By Daniel Garfield. Last updated on 30th November 2021. Welcome to our guide on medical negligence solicitors for Hereford. this article will help you understand the process of making a claim for injuries sustained at medical facilities due to negligence in the Hereford area.
We will outline the meaning of medical negligence. In short, it could be any situation whereby a medical professional responsible for the health of a patient, through error, misjudgement, oversight or lack of care, causes harm to the patient in some way.
A typical case of medical negligence will exhibit the following three features:
The medical professional responsible for causing harm to the patient clearly had a duty to care for their health.
The medical professional failed to fulfil

their duty of caring for the patients' health, which directly resulted in harm to the patient in some way.

This dereliction of duty on the part of the medical professional was avoidable.
Every successful compensation claim for clinical negligence we make here at Legal Expert shares these three core features.
Medical negligence can cause physical injuries, exacerbate existing medical conditions or cause additional ones, and also cause psychological damage due to trauma and stress.
Typical ways that clinical negligence can happen are:
Misdiagnosis of a medical condition, leaving the actual condition untreated.
Administering the wrong treatment, or the correct treatment wrongly.
Accidents or errors made during a surgical procedure.
Allowing the patient to become the victim of an accident due to insufficient care and supervision.
Delaying critical treatment leading to the worsening of a medical condition.
These are the basic ways that medical can occur, there are also other, less common ways. Legal Expert can assist anyone who has suffered at the hands of a medical professional to claim clinical negligence compensation.
We have a track record of successfully suing large organisations such as the NHS and private healthcare operators on behalf of our clients. The Legal Expert national claims service is available to residents of Hereford. Call us today for some free medical negligence legal advice.
How Do You Choose the Right Law Firm for Your Claim?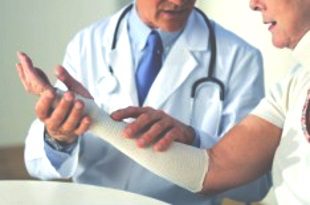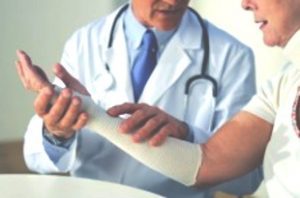 Choosing the right legal firm to represent you in a clinical negligence case is crucial to ensuring its success, and in securing the maximum amount of compensation possible.
When vetting potential medical negligence solicitors for Hereford to take on your claim for you, ask them the following three questions:
Can you take on my claim under a No Win No Fee agreement?
Are you able to organise

additional services such as getting me a local medical examination and expert opinion to support my claim?

Have you successfully won cases similar to my own in the past?
A much simpler way to find the perfect legal team in the Hereford area is to call Legal Expert and allow us to help connect you with the top legal talent in your area. We can also arrange for one of our medical negligence solicitors for the Hereford area to make a home visit if you prefer.
NHS Medical Negligence Statistics
There are numerous medical negligence claims made against the NHS each year. There are also claims made against private healthcare companies too, but the statistics for those are more difficult to access.
The statistics in this section have been taken from the 2020/21 NHS annual resolution report. As you can see from the graph below, a total of £2,209 million was spent over this period on fees associated with medical negligence claims. These figures relate to the whole country, not just to claims made in Hereford.
Do I Have to Use Medical Negligence Solicitors In Hereford?
In the modern, Internet-enabled world, using a local legal firm offers no significant benefits. You can use email, webchat and video calling applications to keep in touch with your legal team no matter where they may be located.
Legal Expert has a team of medical negligence solicitors for the Hereford area who can arrange for a locally carried out medical examination if required.
Should I Use a Solicitor Review Site?
If you can find a solicitor review site that has plenty of reviews of Hereford solicitor published, then this is a good starting point to begin making a shortlist of potential legal firms.
Once you have created this shortlist, cross-check it with family and friends to find out if any of them have had dealings with any legal firm on the list. If they have, ask how the experience of dealing with them was.
Claims Our Hereford Medical Negligence Team Are Able to Conduct
In order to answer the question, 'what is a clinical negligence solicitor?' a good way to proceed is to actually give some real-world examples of the kinds of claims a negligence lawyer will specialise in.
Below we have outlined the most common types of clinical negligence claims we take on here at Legal Expert. This is not an exhaustive list, so if none of these outlines fit your case, please do give us a call so that we may answer any questions you may have.
Hospital Negligence Lawyers
There are many reasons why you might need to engage a firm of hospital negligence lawyers following a stay in a hospital, these can include:
You were injured during an operation due to a mistake or accident.
You were given the wrong treatment for your medical condition.
You suffered an accident whilst under the care of the hospital due to lack of supervision.
Your treatment was delayed, causing your medical condition to become worse.
The national negligence claims service operated by Legal Expert is available in the Hereford area to help with these situations and more.
Dental Negligence
There are many reasons why you may need to make a No Win No Fee dental negligence claim for dental negligence including:
An accident or mistake during a dental procedure damaged your teeth, gums or jaw.
You received cosmetic damage to your face during a dental procedure.
Your health was impacted due to an incorrectly administered anesthetic.
If you have received a facial injury resulting in scarring due to an accident during a dental procedure, then Legal Expert can help you claim for the psychological trauma of living with a cosmetic injury as well as the pain and suffering of the injury itself.
GP or Doctor Negligence
Your GP is your first point of call when you are under the weather. Your doctor is responsible for making an initial diagnosis and referring you to the correct specialist for medical conditions they cannot treat themselves. When they get this diagnosis wrong, mistaking a serious condition for a minor one, the serious condition goes untreated.
Legal Expert can help residents of Hereford to get an independent medical opinion, by arranging for a local medical examination, to help prove the liability of your GP.
Negligent Cancer Treatment
Cancer negligence can be a very serious form of clinical negligence. Advanced cases of cancer require immediate treatment for the sufferer to have the best chance of survival. When a delay due to negligent cancer treatment occurs, it can have life-threatening consequences.
Legal Expert can help you to claim the maximum compensation possible for the loss of a loved one due to cancer negligence.
Suing a Nursing Home for Negligence
Every resident of a nursing home how should be able to expect a specific level of care, which will keep them from harm. However, underfunding, overworked staff and poor training often combine, lowering the level of care. When this happens, it can lead to a resident coming to harm in some way. For example, contracting a medical condition that goes unnoticed by the care staff.
Legal Expert can assist nursing home residents, or their families to claim compensation for any harm caused by nursing home negligence. Our claims service is available to everyone in the UK.
Medical Negligence at Birth
Although Birth injury negligence is fairly uncommon in the UK when it does occur the consequences can be catastrophic for the newborn baby. Whilst the mother can suffer injuries such as damaged pelvic floor muscles, or even a broken pelvis, it is the baby that is at risk of the most serious harm. Even just a few minutes of oxygen deprivation during the birthing process can leave the baby with permanent brain damage and conditions such as cerebral palsy.
Legal Expert can help families who are dealing with some form of birth negligence to begin the process of claiming the compensation they will be entitled to.
Medical Negligence Claims Against the Wye Valley NHS Trust
Below you will find a table that details how the Wye Valley NHS Trust NHS compensation budget is allotted. It shows the number of cases of negligence and the total paid out in compensation.
Healthcare Provider
Claims Received
2015/16
Number of Incidents
2015/16
Payments Made
Wye Valley NHS Trust
*
0
2,490,157
Making A No Win, No Fee Medical Negligence Claim
Legal Expert can help most people to claim compensation for medical negligence under a No Win No Fee agreement. This means you pay nothing at all in legal fees until you actually receive a compensation payment. And if we should lose your case, you don't pay anything at all.
Start Your Claim Today
When you are ready to begin your claim for medical negligence, you should call Legal Expert on 0800 073 8804. We will go through the details of our national No Win No Fee claims service, take the details of your case, and then offer some free legal advice on the next steps you should take.
Useful Links
How to claim compensation for medical negligence
We have published a full guide to claiming compensation for medical negligence at the link above.
UK Parliament discussion on the cost of clinical negligence in the UK
At the end of 2017, the annual cost of medical negligence compensation in the UK was discussed by the UK Parliament, details of this discussion can be found at the link above.
Medical Negligence Guides
Local Hereford Medical Centres
Hereford County Hospital
Stonebow Rd
Hereford
HR1 2BN
Tel: 01432 355444
Web: www.wyevalley.nhs.uk
Hereford Hospital
Venns Lane
Hereford
HR1 1DF
Tel: 01432 818359
Web: www.nuffieldhealth.com/hospitals/hereford
Sarum House Surgery
3 St Ethelbert St
Hereford
HR1 2NS
Tel: 01432 265422
Web: www.sarumhousesurgery.nhs.uk
Thank you for reading our guide on medical negligence solicitors for Hereford.