Tamworth Medical Negligence Solicitors No Win No Fee
Claim for Clinical Negligence in Tamworth
If you have suffered due to clinical negligence in Tamworth, then this page will be useful to you. It contains advice, tips and information on finding a suitable legal firm to represent you in a clinical negligence compensation claim case.
First of all, it is important to know exactly what medical negligence is. Medical or clinical negligence is a term used to describe any situation whereby a patient receiving treatment from a medical professional is actually harmed in some way due to oversight, error or malpractice.
Typical examples of medical negligence include:
Misdiagnosis of a medical condition.
Delay in providing treatment.
Prescribing the wrong medication.
Mistakes or accidents during a surgical procedure.
Allowing the patient to become the victim of an accident due to insufficient care.
These are just a few of the ways that medical negligence can occur, there are many more, some of which are discussed in greater detail further down the page.
Every successful claim for compensation following an occurrence of medical negligence will have to prove three key facts, and these are:
1 – That the medical professional who was responsible for the negligence occurring had a duty to provide healthcare for the patient.
2 – That the medical professional failed in this duty, which directly resulted in harm to the patient.
3 – That the failure of duty could have been avoided.
If these three facts are true in your case, then Legal Expert offers free legal advice Tamworth residents can take advantage of. Give us a call on the number at the bottom of the page, and we will explain how our national claims service works. We have a proven track record going back more than 30-years in claiming the maximum compensation possible for clients in complex medical negligence cases.
How to Find Legal Advice in Tamworth
If you need to find a good legal firm to represent you in a medical negligence compensation case, then there are several considerations, such as:
Does the solicitor have a proven track record of winning such cases?
Is the fee structure being proposed one that you can afford?
Can the solicitor arrange local Tamworth services such as an expert medical examination?
Before you engage a local solicitors Tamworth free consultation is available from Legal Expert. Our nationwide claims service operating across the UK offers Tamworth residents a much simpler way to gain access to a good, reputable medical negligence solicitor.
Reviews of Tamworth Solicitors Services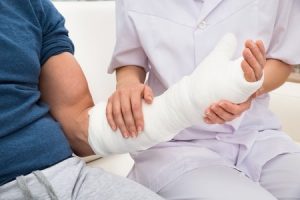 A good starting point if you want to perform your own evaluation of local legal firms, is to search online for independent reviews. The information found in these reviews can often give a good indication of whether the solicitor is a capable one.
However, it is important to remember that these reviews could be inaccurate or even fake. So double check the facts if you can, asking friends and family for their opinion would be a good idea at this stage.
Alternatively, you can talk to us here at Legal Expert and we can find you the best legal team for Tamworth to make your claim.
Will You Need to Use a Local Lawyer?
With modern communications channels as email, VOIP (Skype etc.) and web chat available to almost everyone these days, there is absolutely no benefit in engaging a local legal firm to represent you in a medical negligence compensation claim case.
Legal Expert can arrange for a local home visit by a member of our legal team for Tamworth if you would prefer to speak face to face about your claim.
Claims the Clinical Negligence Team Covering Tamworth Can Handle
The clinical negligence team working for the Tamworth area are highly experienced in successfully making claims in a wide range of clinical negligence cases. We have detailed some of the most common types of medical negligence cases we encounter below. However, this is not an exhaustive list, so please feel free to contact us for more information if none of the outlines below exactly fits your specific case.
Hospital Negligence
If as a local resident, you have suffered medical negligence whilst in inpatient at Sir Robert Peel Hospital, Legal Expert can help you. Hospital negligence comes in many forms, from simple lack of supervision leading to a physical accident to terminal cases of surgical error. Regardless of the severity of your case, we will aim to gain you the most compensation we can.
Dental Negligence
Dental negligence can be complicated medical negligence cases due to the nature of the injuries often sustained. Many accidents that happened during a dental procedure will damage the facial tissue, resulting in scarring, which in some cases may be permanent. Legal Expert understands that in these cases, we will need to claim for not only the pain and suffering caused by the initial injury, but also for the psychological effects of having to live with scarring to the face.
GP Negligence
Successfully winning a GP negligence case can be a complex challenge. Your GP is your initial point of contact for all health-related issues if they make a mistake, the consequences could be dire. For example, they may diagnose you with a minor illness and prescribe medication when you are actually suffering from a much more serious condition that requires immediate treatment from a specialist.
Legal Expert can assist residents of Tamworth in claiming compensation for medical negligence against there GP. We can arrange for a local medical professional to give you an examination, which we can present as evidence in your claims case.
Cancer Negligence
Advanced cancer cases require rapid treatment in order for the patient to have the highest chance of survival. When medical negligence such as misdiagnosis of the type of cancer a person is suffering from occurs, the delay caused in providing the correct treatment can have life-threatening consequences.
If you have lost a loved one through some form of cancer negligence, then Legal Expert can help you claim the maximum amount of compensation possible. Our national claims service is available to people all over the UK.
Nursing Home Negligence
Every nursing or care home has a legal requirement to maintain a specific minimum level of care for every resident. When they fail to meet this care level, and it results in a situation such as a resident being the victim of an accident due to inadequate supervision, or a resident contracting a serious illness which goes unnoticed by the carers, a reason to claim compensation may exist.
If one of your loved ones has suffered due to negligence in a nursing home, contact Legal Expert today, so we can begin claiming compensation on your behalf using our nationwide claims service.
Childbirth Negligence
Fortunately, cases of childbirth negligence are fairly uncommon. However, when they do occur they can be serious. During the birthing process, the mother can sustain injuries such as perineal tears, damage to the pelvic floor muscles or even a fractured pelvis. The baby itself could be the victim of a broken bone through birth trauma, or even a more serious condition such as permanent brain damage through loss of oxygen during the birthing process.
Legal Expert understands that families who have suffered due to childbirth negligence are going through a traumatic time. We aim to help them claim the compensation they are entitled to without adding to the stress they are going through.
Medical Negligence Claims Against the Burton Hospitals NHS Foundation Trust
The table below shows data regarding the total payments made for medical negligence by the NHS trusts that operate within the Tamworth area. It shows the total number of claims as well as the total munt of damages paid.
Healthcare Privider
Claims Received
2015/16
Number of Incidents
2015/16
Payments Made
Burton Hospitals NHS Foundation Trust
*
0
4,188,113
You can find data published by the NHS in these resources.
No Win No Fee Tamworth Clinical Negligence Team
If you decide to use local Tamworth medical negligence solicitors No Win No Fee may not be an option when it comes to the fee structure they offer you.
Legal Expert offers No Win No Fee claims service to residents of Tamworth that entirely removes any financial risk. You don't pay us anything until we actually secure a compensation payment for you, and if we lose your case, you don't pay us anything at all.
Starting Your Claim
If you have been the victim of clinical negligence in Tamworth, then you should call the Legal Expert clinical negligence advice helpline on Legal Expert – 0800 073 8804 today. Once we have taken all the details of your specific case, we will make a recommendation on what you should do next. In most cases, this will be to use our No Win No Fee claims service to claim the compensation you are entitled to.
Helpful Links
Claiming for misdiagnosis mistakes
If you have been the victim of misdiagnosis, the guide we have published at the link above gives plenty of info on the claims process.
NHS information on how to get a second opinion
If you believe you have been misdiagnosed, the NHS information above will tell you how to get a second opinion.
NHS info on how poor hospital care is costing lives
The article above was published by the NHS and suggests that 1 in 20 deaths in hospitals could be prevented.
Local Tamworth Medical Centres
Sir Robert Peel Hospital
Plantation Lane
Mile Oak
Tamworth
Staffordshire
B78 3NG
Tel: 01827 263 800
Web: www.burtonhospitals.nhs.uk
Tamworth House Medical Centre
341 Tamworth Lane
Mitcham
Surrey
CR4 1DL
Tel: 020 8764 2666
Web: tamworthhousemedicalcentre.co.uk
Tamworth House Dental Practice
21 Church St
Tamworth
Staffordshire
B79 7BX
Tel: 01827 64743
Web: www.tamworthhousedental.co.uk