Runcorn Medical Negligence Solicitors No Win No Fee
Runcorn Solicitors for Medical Negligence Claims
Before you can begin a claim for medical negligence, you will need to find a capable team of solicitors in Runcorn to make your claim for you. The critical consideration when choosing a legal firm is whether they are capable of successfully suing large organisations such as the HS and private healthcare trusts. On this page, you will find some useful information on picking a good legal team.
Medical negligence is deemed to have occurred whenever a medical professional causes harm to a patient through an accident, mistake, oversight or lack of care. Clinical negligence can result in physical injuries, worsening of a medical condition, psychological damage and in the most extreme cases death.
Typical examples of the type of medical negligence we see frequently are:
Wrongly prescribed medication leading to an adverse reaction in the patient.
Surgical errors and accidents causing physical harm to a patient on the operating table.
Misdiagnosis of a medical condition leading the wrong treatment being administered.
Avoidable delays in providing treatment resulting in the worsening of the patient's condition.
Regardless of the type of medical negligence that has occurred, every successful compensation claim for clinical negligence shares the same three elements below:
1) The medical professional who caused the negligence had a duty of care to the patient.
2) When the medical professional failed in this duty of care, it resulted in harm to the patient.
3) The failure in duty of care could have been avoided in some way.
If this situation sounds like your own, then you should contact us here at Legal Expert. We have proven track record in winning large compensation awards for our patients across a wide range of clinical negligence cases going back more than 30-years. Our No Win No Fee national claims service is available to residents of Runcorn.
How to Select the Best No Win No Fee Solicitors in Your Area
When trying to find good solicitors Runcorn residents need to keep several things in mind. You will need to ensure that the legal firm you choose has:
Successfully won similar medical negligence cases in the past.
Operates a fee structure that you can afford.
The ability to arrange for any additional services such as a local medical examination.
Alternatively, you could use the national claim service offered by Legal Expert. We can give you some free legal advice, helping to hook you up with a capable and experienced legal team for the Runcorn area. We can arrange a home visit from one of our medical negligence experts, and we can arrange value added services such as getting you an expert medical opinion of your conditions.
Check Runcorn Medical Negligence Solicitor Reviews
When you begin looking for good solicitors in Widness and Runcorn, if you can find some online reviews published on an independently operated website, then these are a good starting point. You can use these reviews to make a shortlist of potential solicitors.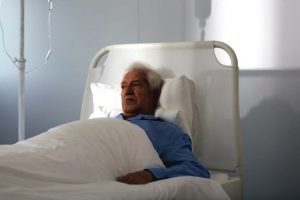 Once you have this shortlist, you can reach out to friends, family and work colleagues to find out if any of them have experience of any of the solicitors on your list and ask how the experience was for them. Facebook, Twitter and Google+ are useful for this.
However, Legal Expert can help you by connecting you with a good legal team for Runcorn if you don't wish to do the legwork yourself.
Do You Have to Choose Solicitors in Widness and Runcorn
There is no advantage at all in using a local legal firm. You can use modern technology such as email, web chat and Skype to keep in touch with your medical negligence team no matter where they are located. Legal Expert can also arrange for a home visit to discuss your case if you elect to use our claims service.
Claims Our Runcorn Medical Negligence Team Can Handle
Legal Expert has a wealth of experience in claiming compensation in a medical negligence case. We really do believe we offer people the best chance of winning their case, rather than using a local solicitors in Runcorn old town.
Below we have outlined some of the more typical types of medical negligence cases we take on and win. This is not a complete list, so if none of the outlines seems to fit your specific case, give us a call so that we can answer any questions you may have.
Hospital Negligence Claims
Unfortunately, clinical negligence is quite a common occurrence in a hospital in the UK. Hospital negligence can take many forms, such as:
Errors or accidents during surgery.
Administering the wrong treatment.
Misdiagnosing a medical condition.
Prescribing the wrong medication.
Legal Expert is experienced in claiming compensation for all these kinds of hospital negligence and more.
Dental Negligence Claims
When an accident happens during a dental procedure, not only is the injury painful, it can also cause some form of cosmetic damage to the teeth, jaw or the face. Therefore, any compensation claim will have to factor in psychological trauma due to this disfigurement, even if it will heal fully in the medium term. The claims service Legal Expert operates will claim for both the physical injury and the psychological damage.
GP & Doctor Negligence Claims
When you visit your doctor, you are trusting him to make the proper decisions about your health. When a GP makes a mistake, then the consequences can be dire. Imagine your GP diagnosing you with the flu when you are really suffering from a more serious medical condition such as Lyme disease, measles or even HIV, all of which have very similar symptoms to the flue.
In these types of negligence cases, you will likely need to present an independent medical opinion to support your claim, and this is something that Legal Expert can help you obtain.
Cancer Negligence Claims
Cases of cancer negligence can be life-threatening. If a doctor misdiagnosis the type of cancer a patient has, then it could lead to a delay in receiving the proper treatment. This delay could mean the difference between life and death for the cancer patient.
If you have lost a loved one due to cancer misdiagnosis or some other form of cancer negligence, then Legal Expert can help you claim the maximum amount of compensation possible.
Care Home Negligence Claims
As a resident of a care home, you have a legal right to expect to receive a specific level of care. When the system fails and for some reason, the care level slips, then it can result in one of the residents coming to harm. The two most common ways in which this can happen are:
The resident becomes the victim of an accident resulting in a personal injury, due to the fact that they were not being supervised as closely as they should have been.
The resident contracts a medical condition, which goes untreated due to the fact that care staff fail to notice their deteriorating health.
If you or a loved one has suffered due to clinical negligence in a care home, then Legal Expert can help you prove liability and claim compensation.
Childbirth Injury Negligence
When childbirth negligence occurs, it can result in a serious injury to the mother, baby or both. Typical injuries the mother can suffer from due to negligence during childbirth are; perineal tears damaged pelvic floor muscles or even a fractured pelvis. The baby can suffer harm such as broken bones due to birth trauma, cuts and abrasions causing permeant scarring, and even serious brain injuries leading to conditions such as cerebral palsy.
If your family has suffered due to medical negligence during childbirth then Legal Expert can offer you a stress-free way to claim compensation during this difficult time.
Medical Negligence Claims Against Warrington And Halton Hospitals
The table below shows how the NHS compensation budget for Warrington And Halton Hospitals is spent. It shows the number of claims made as well as the total amount of damages paid out.
Healthcare Provider
Claims Received
2015/16
Number of Incidents
2015/16
Payments Made
Warrington and Halton Hospitals NHS Foundation Trust
5
*
951,687
Runcorn No Win, No Fee Medical Negligence Claims
Legal Expert offers a national claims service which operates under a No Win No Fee scheme. When you use Legal Expert to make your medical negligence claim, you don't pay anything in fees until we actually win you a compensation pay-out. This means that you can make your claim with no financial risk at all. Call us to find out more details of our No Win No Fee claims service.
Taking the Next Steps
Are you ready to begin your medical negligence claim? If so, call Legal Expert now on Legal Expert – 0800 073 8804. We will spend some time going over the details of your case, and then offer some free legal advice on what your next steps will be. In most cases, we will offer to take on your claim under No Win No Fee agreement.
Useful Links
Claiming compensation for cancer misdiagnosis
We have produced a detailed guide on cancer negligence at the above link.
UK Government information on cancer diagnosis and faster treatment
The above link outlines how the accuracy of cancer diagnosis in the UK is improving, leading to more rapid treatment for patients.
UK Government research policy on cancer treatment
Since 2010 the UK Government has had a specific policy and goals regarding cancer research, which can be found at the above link.
Local Runcorn Medical Centres
Halton General Hospital
Hospital Way
Runcorn
Cheshire
WA7 2DA
Tel: 01928 714567
Web: www.whh.nhs.uk
Spire Cheshire Hospital
Fir Tree Close,
Stretton,
Warrington,
Cheshire,
WA4 4LU
Tel: 01925 541 853
Web: www.spirehealthcare.com/spire-cheshire-hospital
Grove House Partnership
St Paul's Health Centre
High Street
Runcorn
Cheshire
WA7 1AB
Tel: 01928 566561
Web: www.grovehouse.co.uk
My Dentist
105-107 Church Street
Runcorn
WA7 1LA
Tel: 01928 572679