No Win No Fee Solicitors – Find The Best Lawyers Near You
By Cat Way. Last Updated 8th December 2023. Have you had an accident that wasn't your fault? If you want to seek compensation, our No Win No Fee solicitors may be able to support your claim, leaving you to focus more on your recovery.
Key Takeaways
You can make a No Win No Fee claim for a personal injury, medical negligence, criminal injury or a data breach.

In most cases, solicitors charge a fee of 25%, though this can vary

To make a claim under a No Win No Fee agreement, you must take legal action within the time limit, which is usually 3 years from the date of the accident. In some medical negligence claims, this could run from the date of knowledge

A reputable solicitor should state clearly the legal fees they charge before the case begins in their No Win No Fee agreement
If you'd like any free legal advice or a case check to see if you could get compensation with the help of our No Win No Fee lawyers, please don't hesitate to get in touch with us.
If you'd like to learn more about us and our service, please head here.
Jump To A Section
Important Information About No Win No Fee Solicitors
This is the common term for solicitors that work to win No Win No Fee compensation for their clients.
Our solicitors work on this basis by offering clients a No Win No Fee Agreement, which is sometimes known as a Conditional Fee Agreement (CFA).
Solicitors that offer this type of arrangement work on the basis that if the likes of your personal injury claim is unsuccessful, you won't have to pay them for their services. You also won't have to pay for the work they complete on your case upfront or as your No Win No Fee claim proceeds.
How Much Do No Win No Fee Solicitors Charge?
Let's take a look at the legal fees involved in making a No Win No Fee claim.
If you are awarded compensation, a percentage of that amount is taken and paid to your solicitor as their success fee. However, the percentage is capped as per the Conditional Fee Agreements Order 2013.
In most cases, your solicitor will take a fee of 25%. This only applies in a successful claim.
At present, there is no support with fees through legal aid.
You can contact our advisors for free to learn more about the steps you could take to find the best No Win No Fee solicitors for your claim, as well as other topics like the success fee charged in cases.
Are There Any Hidden Fees With No Win No Fee Claims?
If working with a reputable law firm, such as ourselves, you will not be charged any "hidden fees".
We work in an open and transparent manner. When you first discuss your case with us, we'll provide you with clear information on the terms of the No Win No Fee arrangement. These terms cannot change as the case progresses, so you will know the fee you have to pay from the beginning.
If you're working with solicitors who have tried to charge you a hidden fee, you can get in touch with the Law Society or Solicitors' Regulation Authority (SRA). You could also look to transfer your case to us.
Get in touch to learn more about legal fees and how we can help.
Do I Need To Use No Win No Fee Solicitors Near Me? 
You may wonder, "do I need to use a No Win No Fee solicitor or work injury lawyer near me?" The short answer is no.
In the past, it may have seemed appropriate to rely on solicitors near you for many services, such as making a personal injury claim. However, with many solicitors now a phone call or an e-mail away, relying on solicitors from your high street is no longer the necessity it once was. 
Our No Win No Fee injury solicitors can work your case regardless of where you are in the country. We have a vast network of solicitors who are specialised in particular cases, meaning that we will always ensure you find an appropriate solicitor. 
What Are The Benefits Of Working With A No Win No Fee Solicitor?
Claiming under a No Win No Fee agreement brings with it many benefits. Not only does it offer you some financial protection if the case doesn't succeed, as well as access to justice, it can also mean you get a better level of representation as you can fund the costs of the claim itself.
For example, our solicitors will ensure that your medical assessment is organised at a place and time that is convenient for you. This assessment is an important part of the claims process –your injuries will be assessed by a medical professional so that a report can be written. This can be used as evidence in your claim. Sometimes medical experts charge thousands of pounds, the costs of which your solicitor will cover. 
Another benefit is that your solicitor can help cover the cost of other upfront disbursements in the case. These costs can sometimes mount to thousands of pounds. For example, court fees can prove expensive and reflect the overall value of the claim.
Your lawyers can also cover the cost of disbursements for the likes of medical records too.
To learn more about claiming with a solicitor under a No Win No Fee agreement, please contact us for legal advice that is completely free using the above details. 
How Do I Find The Best No Win No Fee Solicitors For My Case?
Ensuring that you have a solicitor you're happy with is a very important decision as they can help you build and present your compensation claim.
When determining the best law firm for you, reviews can be crucial. They can provide you with a claimant's perspective on the service provided and give you greater insight into whether a particular solicitor is right for you. Please look at our reviews page for more information about how we can help you.
It's understandable that you may be searching terms such as "best No Win No Fee solicitors near me" to find an appropriate solicitor. However, this may not always provide a solicitor that's appropriate for your case. Our solicitors have years of experience and specialise in many different types of cases.
They will be open and honest about your chances of receiving compensation. Furthermore, they won't waste your time. They will only take your case if they feel you have a reasonably good chance of receiving compensation. For a free consultation, please contact us using the details above.
Are There Requirements To Work With No Win No Fee Solicitors?
To make a No Win No Fee claim, it's necessary to meet certain criteria. The reason for this is because solicitors will represent you without any upfront fees on the grounds that your case has a good chance of succeeding. If you don't get paid, they don't get paid, so that's why they need to vet each case carefully.
The criteria to claim under a No Win No Fee agreement are:
The defendant (the party responsible) owed you a duty of care
That duty was breached, creating the risk of harm
As a result of the breach, you suffered an injury
You begin proceedings in your case within 3 years of the date of the accident (personal injury) or in some cases of medical negligence, from the date of knowledge
To help your solicitor make an assessment of your case, it's useful to provide any evidence you have. This could include:
An accident report
CCTV footage of the accident
Pictures of the cause of the accident, like a raised kerb or pothole
The contact information of any witnesses to the accident
Letters or notes from your doctors or the healthcare professionals treating you
We can vet your case for free today to see if you meet these requirements. Call us using the number at the top of this page or speak to us via our live chat box to get started.
Can I Make A No Win No Fee Claim For A Personal Injury?
It's important to look for a solicitor with experience in the area of law you need help with. Our personal injury solicitors can support you with any of the following types of No Win No Fee personal injury claims.
Public Liability Claims
This could include injuries in supermarkets, such as slips, trips, and falls, or a pavement accident caused by the local council failing to uphold their duty of care.
Under the Occipiers' Liability Act 1957 (OLA), the controller of a public space owes a duty of care to those who visit. This means that they have to ensure your reasonable safety while on their premises. If you were injured because the controller of a public space, such as a gym, restaurant, or bar, failed to uphold their duty of care, then you may be able to make a public liability claim.
Accident At Work Claims
When you are working, your employer owes you a duty of care under the Health and Safety at Work etc. Act (1974). This means that they must take all reasonably practicable steps to ensure your safety while working.
There are many hazards that could cause an accident at work in a warehouse or factory environment, including dangerous machinery and lack of training in manual handling or equipment. Those who work in office spaces also face hazards, including trailing leads and wires, electrical faults, and slip, trip, and fall hazards.
Road Traffic Accident Claims
All road users owe one another a duty of care to navigate the roads in a way that prevents harm to themselves and others. Part of upholding this duty is complying with the Road Traffic Act 1988 and the mandatory rules in the Highway Code.
One of our solicitors could help you make a road traffic accident claim under a No Win No Fee agreement if you have been injured in a:
To find out if you could be eligible to make a personal injury claim with the help of one of our solicitors, get in touch today.
In addition to the claims outlined above, we can also help with professional negligence claims arising out of personal injury cases. We represent our clients on a No Win No Fee arrangement for these types of claims too.
Claim For Medical Negligence With Our No Win No Fee Solicitors
Injuries and health concerns that arise as the result of substandard medical care can be incredibly serious. This is why many solicitors, including ourselves, offer No Win No Fee agreements in medical negligence claims.
Some examples of medical negligence include:
If you believe that your health has been negatively affected by the care you received from a medical professional, you may have a viable claim. 
If it can be proved that the doctor, nurse or other party acted negligently and contravened their duty of care, we can help you file a medical negligence claim.
If you need any help or support or have a question about a No Win No Fee claim, please get in touch.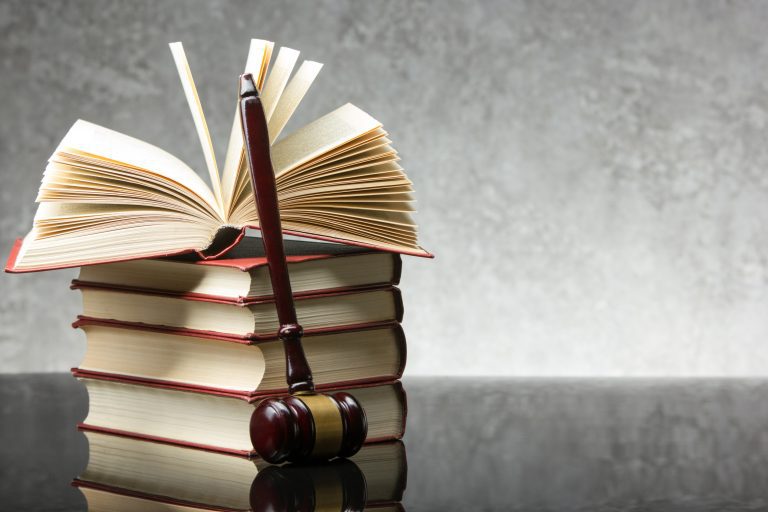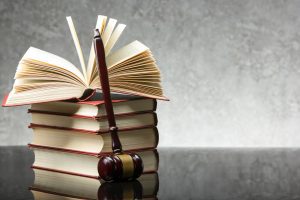 Examples of Compensation Payouts In No Win No Fee Claims
To receive compensation, you need to prove that third-party negligence contributed to your injury. While you don't need legal representation to claim, they can help you in various ways, including collecting evidence to build your case.
There are two potential heads of claim in personal injury claims. General damages relate to the psychological and physical injuries experienced due to the injury and the impact of them on your quality of life. Solicitors and lawyers use the Judicial College Guidelines (JCG) to give you an estimate of your potential general damages compensation. You can find some examples of guidelines from the JCG below, except for the first entry.
| Injury Type | Severity | Compensation Bracket | Description |
| --- | --- | --- | --- |
| Multiple Serious Injuries Plus Special Damages | Serious | Up to £500,000+ | If you are claiming for multiple serious injuries, then your payout may cover all of these plus any related special damages, such as the cost of home care. |
| Brain | Moderately Severe | £219,070 to £282,010 | The brain injury will cause a very serious disability. As such, there will be a constant need for professional help. |
| Pelvis and Hips | Severe (i) | £78,400 to £130,930 | Injuries could include extensive pelvis fractures that can involve, for instance, lower back joint dislocation and a ruptured bladder. |
| General Psychiatric Damage | Severe | £54,830 to £115,730 | The injured person's prognosis will be very poor because of severe issues caused with the injured person's ability to cope with everyday life. |
| Hand | (b) | £55,820 to £84,570 | Significant loss of function is caused to both hands as well as cosmetic disability of a permanent nature. |
| Hand | (q) | In the region of £24,990 | Amputation of the terminal phalanges of the index and middle fingers. An injury like this can cause restriction of movement, scarring and grip impairment. |
| Arm | (b) | £39,170 to £59,860 | Injuries that result in a permanent and substantial disability. For example, serious forearm fractures to one or both arms. |
| Ankle | Severe | £31,310 to £50,060 | Extensive period of treatment is required, which can involve a lengthy period in plaster. |
| Leg | Severe (iv) | £27,760 to £39,200 | Moderate injuries including complicated or multiple fractures or crush injuries that are severe and generally affect a single limb. |
| Knee | Moderate (i) | £14,840 to £26,190 | Potential knee injuries include torn meniscus or cartilage or ones that involve dislocation. |
Special damages relate to the financial losses you've experienced because of the injury. Potential financial losses you can claim include loss of earnings, travel costs, healthcare costs and home adjustments needed because of the injury. It's important to remember that you would need financial evidence to prove the value of the losses. This can include payslips, invoices, bank statements and receipts.
You may be wondering how you can find the best No Win No Fee solicitors for your claim. If so, our panel of solicitors are specialised in many different areas of personal injury law. They have years of experience meaning they can help you to navigate your claim. Contact us with the above details to find out if you could be connected to a solicitor from our panel.
Make A No Win No Fee Claim
So as you've seen above, a No Win No Fee claim can help lower the financial risk of hiring legal help.
Our solicitors could help you if you have a valid claim. When you get in touch with our advisors, they can inform you if you're eligible to claim. At this stage, we could then connect you to one of our expert lawyers.
You can reach us in a few different ways:
Learn More About Our No Win No Fee Solicitors
In this penultimate section of our guide, we've included some extra resources and alternate guides on personal injury claims that you may find useful:
Other Guides You May Find Useful
Below, you can find more guides on making a No Win No Fee claim and the different types of cases we can support you with:
If you'd like to speak with our No Win No Fee solicitors, please get in touch.