How Much Can I Claim For An Accident Caused By Dangerous Machinery At Work?
Updated by Max Mitrovic on 6th April 2022. This guide is dedicated to the issues surrounding dangerous machinery at work and the harm that such equipment can cause. All employers have a duty of care to keep us safe in the workplace. Should they fail in that duty, it could lead to an accident and someone suffering an injury. In such cases, a personal injury claim might be a suitable course of action.
The Health and Safety at Work Act etc. of 1974 makes it the responsibility of employers to ensure that all machines used in the workplace are properly maintained. It also imposes a duty on them to remove or repair defective work equipment, and to take all necessary measures to ensure that the employees who operate these machines are protected from the risks of accidents to a reasonable degree.
Despite this, accidents at work related to dangerous machinery remain common. These accidents can be caused by an employer's negligence, inadequate training of the operators, inadequate or improper use of protective gear, failure to use protective gear and the use of faulty equipment.
If you have sustained injuries caused by dangerous machinery while at work, this guide will give you a clear insight into the steps required to recover compensation from your employer. We'll also give you an insight into the personal injury claims process, what No Win No Fee agreements are and how we can help you.
While reading this guide if you have any questions or would like to proceed with a claim, our team of friendly advisers is on hand to offer you free legal advice. To speak to them, simply:
Call us on 0800 073 8804
Or chat with us now using the live chat feature, bottom right
Read on to discover more about claiming due to suffering an injury from unsafe machinery.
Select a section:
A Guide to Claiming for an Injury Caused by Dangerous Equipment at Work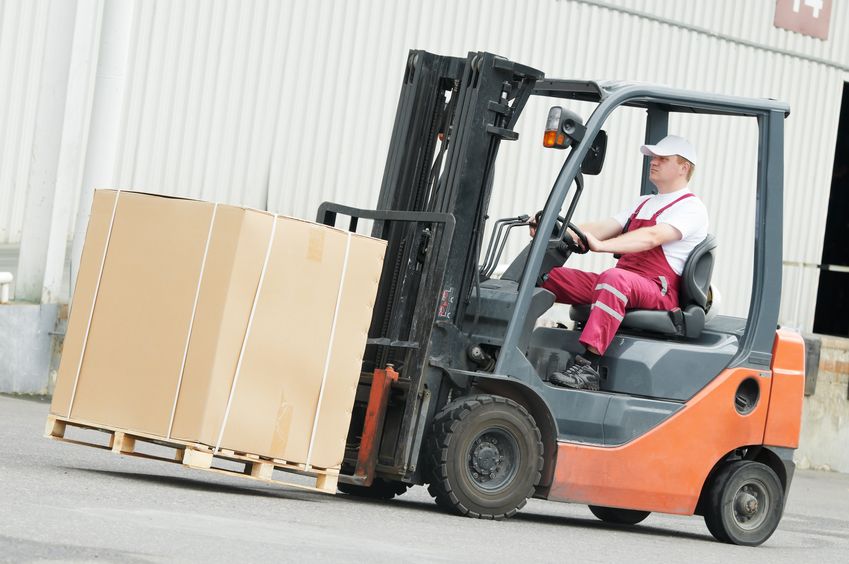 Depending on the nature of the industry we work in, machinery and equipment may be a more common sight in the workplace.
The manufacturing industry, such as wood mills, tanneries and car production plants, all use a range of machinery. Below, we'll look at the most recent statistics relating to dangerous machinery in the workplace.
In addition to the risk of death, the long-term consequences of these types of accidents can be very severe. You may sustain physical injuries that require long-term treatment, management and rehabilitation. As well as this, the financial consequences of an accident can be very severe, as you may need to continue to pay for certain treatments while losing the ability to work.
There is a provision in the law that allows you to claim compensation from the liable party to cover your medical bills and other inconveniences or life adjustments caused by the accident. This guide covers everything you need in order to win such a dangerous machinery accident claim.
For more information regarding anything in this guide, feel free to contact our personal injury claims team on the number at the top of this page.
Claiming for an Injury Caused by Dangerous Vehicles at Work
Hundreds of people are killed or critically wounded every year due to accidents involving dangerous vehicles and moving equipment at work. Dangerous vehicles at work in this context can refer to any moving equipment, including cranes, forklifts, bulldozers and motor vehicles. It can also refer to accidents involving vehicles and equipment on the work premises, such as in the car park or near a road. There will be health and safety guidelines that dictate how the employer should handle such situations.
Due to this equipment's volatile nature, the law requires that employees who operate this equipment are kept safe. Employers are expected to ensure that their workers are properly trained on using dangerous vehicles at work and giving them proper instructions and adequate monitoring during work. A failure to do this may mean that the employer has acted in a negligent manner and is liable for any accidents that may occur.
Furthermore, a work equipment risk assessment is required to be performed by your employer. This is so that any hazards can be identified and removed or reduced. 
Claiming for an Injury Caused by Faulty Equipment at Work
The use of faulty or defective equipment at work can lead to accidents and injuries. Electric equipment which is not fitted with proper insulation, for instance, can cause electrical shocks, electrocution or burns, while poorly maintained equipment may cause accidents due to worn-out or faulty parts. Faulty equipment in the workplace can include:
Broken equipment.
Equipment with missing, faulty or disabled parts.
Equipment that has undergone temporary repairs and still failed to prevent the accident from happening.
Equipment with slow or malfunctioning switches.
According to the Provision and Use of Work Equipment Regulations 1998 (PUWER), workplace equipment needs to be safe for use and properly maintained. The equipment also needs to be correctly installed and accompanied by the necessary and appropriate protective control measures to avoid machinery/equipment accidents.
PUWER also requires that employers get rid of equipment or parts of equipment that may increase hazard risks relating to plant and equipment use. Your employer following these regulations should result in them removing any unsafe machinery in the workplace.
Another useful piece of legislation is the Employer's Liability (Defective Equipment) Act 1969. This provides protection to employees injured during the course of their employment as a result of a defect in equipment.
If you've been injured by dangerous machinery at work and believe your employer should have repaired or removed the equipment, get in touch with us for free legal advice.
Other Common Causes of Dangerous Machinery Accidents at Work
Apart from using faulty or poorly maintained equipment, dangerous machinery accidents can still be caused by a number of other reasons. Accidents can include (but are not limited to):
Contact Accidents: This can happen when you come in contact with sharp or dangerous objects due to your employees' failure to provide the right safety protection.
Ejector Accidents: Accidents caused by flying objects which could hit you and cause you to sustain serious injuries.
Entrapment Accidents: Getting your clothing or parts of your body (such as your fingers, hair or legs) caught in the moving part of a machine.
Impact Accidents: Getting hit by moving equipment and sustaining injuries as a result.
Some machines should have safety guards to protect from these incidents above, such as covers over blades or screens to prevent chippings from flying back at you. However, such safety features can become damaged over time, and if not properly maintained, can lead to the risk of injury.
Claiming for a Dangerous Machinery Accident as an Employee
According to the Health and Safety at Work etc Act of 1974, the employer holds a duty of care to ensure that all workplace machines are safely and properly used.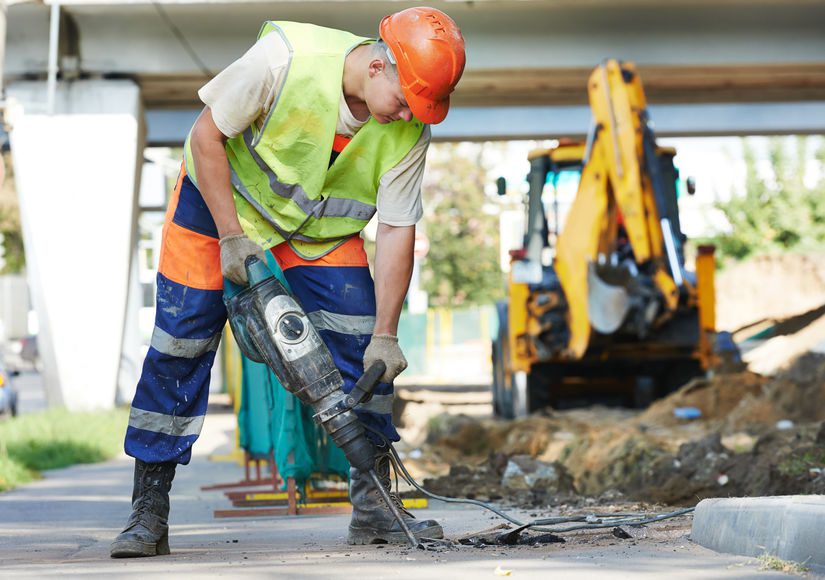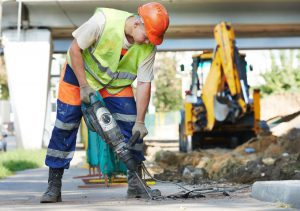 Employers are expected to carry out a regular risk assessment of all equipment and give priority to necessary repairs. Therefore, you may be able to claim if you've been injured due to a work equipment risk assessment not being performed within a sufficient time period. Employers are also expected to provide employees with relevant protective gear and ensure that the gear is always worn by employees assigned to operate the equipment.
To file a claim for compensation from your employer, you would need to be able to show proof that your employer's negligence caused your injury. This means that you must be able to prove that your employer failed to take the necessary steps to protect you from the accident. You may also need to prove that your employer could foresee the likelihood of an accident happening but still failed to take adequate steps to protect you from the accident.
In certain scenarios, the accident might not entirely be your employer's fault but caused by defective or poorly manufactured equipment. You may need to make a third party defective product claim against the manufacturer or supplier of the equipment in such cases.
What Equipment Is Covered By PUWER?
As we've mentioned PUWER as a series of regulations that your employer needs to follow as part of their duty of care, you may be wondering, "what equipment is covered by PUWER?" Provision and Use of Work Equipment Regulations
This is quite a simple question to answer due to how the Provision and Use of Work Equipment Regulations are designed to keep all employees safe. Under these regulations, any workplace equipment that could pose a risk to employee safety is covered. 
This means that your employer should be performing a regular work equipment risk assessment on everything that could pose a health and safety risk to you. However, please bear in mind that substances, structural items and livestock would not be covered under this, as they would not be classed as equipment.
Claiming for a Dangerous Machinery Accident as a Member of the Public
Dangerous machinery accident workplace claims are not exclusively for employees. In some cases, you may be affected by dangerous machinery accidents as a member of the public. A typical example might be someone sustaining injuries due to unguarded equipment or a crane that accidentally dislodged its load and caused you to suffer injuries.
If the accident happened on commercial or industrial premises and there is proof to show that you were not negligent or responsible for the accident, you can be able to make a claim against the business owner or any other party responsible for the accident.
Facts and Statistics
In this particular section of the guide, we wanted to take the time to include some statistics that outline workplace accidents.
As we mentioned at the beginning of the guide, certain industries use machinery more than others. Manufacturing is one such industry in which machines and equipment are commonplace. We can therefore look to the latest figures from the Health and Safety Executive (HSE) to gain an insight into the risks.
Looking at the 5 year period from

2016/17 to 2020/21

, 15% of all workplace deaths have been down to contact with machinery. This is the second-highest cause of death in the manufacturing sector after falls from height.

Regarding non-fatal injuries, across the three-year period 2018/19 to 2020/21, there was an average of 57,000 non-fatal workplace injuries in Great Britain. 12% of these are related to having contact with machinery.
The figures above reflect only those reported under the Reporting of Injuries, Diseases and Dangerous Occurrences Regulations 2013 (RIDDOR). Workers in the UK can also self-report injuries under the Labour Force Survey.
Below are the Labour Force Survey statistics relating to rates of injuries for 2019/20.

What about the overall picture in our workplaces? The HSE has outlined some key statistics:
In 2020/21, 142 workers were tragically killed at work.
On average, 1.7 million working people suffer from work-related illnesses.

470,000

workers have a musculoskeletal disorder (new or long-standing).
822,000 workers suffered from stress, anxiety and depression (new or long-standing).
If you have any questions or concerns regarding your circumstances, please reach out and speak to one of our advisers.
Assessing the Severity of an Injury Caused by Dangerous Machinery at Work
The type, extent and severity of the injury sustained will be put into consideration by the court when trying to decide on a suitable amount to be awarded as compensation.
Injuries sustained from dangerous machinery while at work can be classified as severe, moderately severe or minor.
Severe injuries include death, fractured bones, amputation, loss of limbs, crush injuries or any other injuries that cannot be completely healed or reversed.
Moderately severe injuries are equally serious but could be significantly reversed with the right treatment and rehabilitation. They include burn injuries, hearing loss, vision loss, brain damage, mental health problems or musculoskeletal disorders.
Bruises, cuts, scratches, swelling, grazes, eye injuries, and sprains are examples of minor injuries.
As a general rule, the more severe the injury sustained, the higher the compensation amount that would likely be awarded. Read on to learn more about how you could be affected by serious injuries caused by unsafe machinery.
The Long-Term Effects of Injuries Caused by Dangerous Machinery at Work Injuries
The effects of injuries caused by dangerous machinery can last a lifetime. The death of a family member who lost his life due to an accident involving dangerous machinery may have a devastating effect on the victim's family and friends. Injuries could also lead to amputation, such as of the leg, or fractured bones, which may impair your ability to live independently. You may also need a lot of physical therapy sessions, and you may have to leave your job if you are incapacitated. The serious long-term implications of an injury can be varied and difficult to predict.
This is why it is important to make sure that you are properly compensated for an injury's full consequences. As well as the immediate pain and suffering, the future complications and implications are equally deserving of compensation. With the right legal team working with you, it can be much easier to ensure that your future is considered thoroughly during a compensation claim.
What to do If You Have Suffered an Injury Caused by Machinery at Work
When you are considering a claim, one of the most important components of any case is evidence. If you are going to claim compensation, you have to prove that your employer was negligent and directly or indirectly responsible for your accident. It is imperative that you take the following steps following a dangerous machinery accident at work, as it can help you gather enough evidence to back up your claim.
Record the Event: It helps to get photo and video evidence of the accident with a time stamp on it. This should be done as soon as possible after the accident. You should take photos of the equipment that caused the accident, the environment within which the accident occurred, and the injuries you sustained from the accident.
Get Names and Testimony of Witnesses: Make sure you record the names of those employees or other people who witnessed the accident.
Make a Formal Report: Formally report the accident to your employer and record your report.
Keep Receipts and Evidence of Treatment: Don't forget to keep records of all financial expenses made for the treatment and rehabilitation costs.
Document all Other Losses: If you lost your job or suffered any other tangible or intangible losses due to the accidents, you should keep records of that too.
Get Expert Evidence: Obtain a medical assessment of the type, severity and implications of your injury. You can get this from your doctor. We can also help you arrange for a local medical professional to evaluate you.
Talk to a Solicitor: After gathering all the necessary evidence and documents required to prove your case, you should talk to a solicitor. A solicitor will be able to carry out a professional review of your case and provide the necessary legal advice and support needed to make your claim.
It is important to understand that there is a three-year time limit for making claims, and this starts from the day of the accident (or the day you receive a diagnosis). This is why we recommend speaking to a legal professional as soon as possible.
The rules regarding the time limit for starting a personal injury claim are set out in the Limitation Act 1980. The time limit can work differently to normal under certain circumstances. If, for instance, the victim is below the age of 18, then the time limit for claiming will be frozen until the day of the victim's 18th birthday. It will also be frozen if the victim lacks the mental capacity to make decisions on their own behalf.
In either circumstance, the victim will be unable to start a claim on their own, but it may be possible for a claim to be started on the victim's behalf by a representative known as a litigation friend. The litigation friend could be someone close to the victim, such as a parent, guardian or friend.
What can be claimed for After an Accident Caused by Machinery at Work?
You are able to make claims for all financial, tangible and intangible losses you sustained or would be likely to sustain as a result of the accident. Claims for accidents caused by dangerous machinery at work can be divided into two major categories; general and special damages.
General Damages: General damages cover all non-pecuniary losses, including emotional harm, pain and suffering caused by the injuries and any other losses to your personal or physical integrity. It is awarded to compensate you for the suffering and pain caused by the accident.
Special Damages: Special damages account for all financial and quantifiable losses such as medical fees, rehabilitation costs, hospice and home care, medical equipment, surgery, loss of income and funeral expenses
It is essential to document all evidence of expenses related to your injuries. This helps to strengthen your case and makes it easier to get a fair amount as compensation.
No Win No Fee Claims
People's common reason to delay compensation claims for work accidents caused by dangerous machinery is the financial cost. In many cases, legal services will be a costly addition to your claim and could be among the main barriers to success. However, we want to offer a different way of bringing the best legal professionals onto your claim. Our 'No Win No Fee' agreement means that you can start dangerous machinery accidents at work claims without the need for a large financial outlay before the resolution of the case.
The 'No Win No Fee' offer is a conditional fee agreement that we offer to our clients to make it easier for them to make a claim. With this agreement, payment is delayed until after your compensation has been awarded. We take a percentage amount from the settlement total. If the claim is not successful, there will be no charge. If you would like to learn more about the ways in which this agreement can benefit you, call and speak to our team today.
How Much Can I Claim for After a Machinery Accident At Work?
Your dangerous machinery at work accident claims case will be judged based on its own merits and, as such, it is difficult to give a specific estimation of your final settlement amount. Various factors can influence the total, especially the severity of the injury. However, the below table provides an insight into the various injuries and the average amounts awarded.
The figures you can see have been taken from a publication called the Judicial College Guidelines, which helps those in the legal industry value different injuries.
Injury
Severity
Compensation
Notes
Brain injury
Very severe
£282,010 to £403,990
The award bracket is given as an estimate for victims who have suffered severe brain damage and are unresponsive. In what is referred to as a vegetable state.
Brain injury
Moderately severe
£219,070 to £282,010
Losing feelings in limbs, mental disability, and or change in impersonality.
Brain injury
Less severe
£15,320 to £43,060
Head injuries that have not caused significant brain damage but still there maybe lasting effects.
Eye Injury
Total blindness
In the region of £268,720
Total blindness
Eye Injury
Loss of sight in one eye
£49,270 to £54,830
This amount of compensation is awarded with loss of sight in a single eye or very restricted vision in one eye.
Eye Injury
Minor
£3,950 to £8,730
Problems with vision, pain in the eye or temporary vision loss in an eye.
Arm Injury
Loss of both arms
£240,790 to £300,000
Amputation of both full arms will receive the maximum award here. This compensation range also covers the amputation of one arm, or whether the amputation is to be the full or part of the arm. The restrictions this will have in the future are also taken into consideration.
Arm Injury
Permanent and substantial disablement
£39,170 to £59,860
If there is major restriction and disability in one or both arms and causes great pain and suffering.
Arm Injury
Less severe
£19,200 to £39,170
This amount is set at this criteria for those who have suffered restriction in movement and/or disability on the arms but will recover.
Leg Injury
Loss of both legs
£240,790 to £282,010
Amputation of both or one leg will warrant this amount of compensation to be awarded. It will also be taken in to consideration if the leg is amputated above or below the knee.
Leg Injury
Less serious
Up to £27,760
Fracture, brake or soft tissue damage to the leg that has affected the muscle causing great pain and discomfort.
Neck Injury
Severe
Up to £148,330
Neck injuries can be very severe causing problems with movement in different areas of the body. An injury to the neck can cause pain in this area for a lengthy time.
Neck Injury
Moderate
Up to £38,490
Fractures to the neck, painful when moving, stiffness inability to use full movement of the neck will warrant this type of compensation.
Neck Injury
Minor
Up to £7,890
These amounts of compensation are roughly the brackets for whiplash depending on how long it lasts, how painful it is and the long term prognosis.
Hand Injury
Loss of both hands
£140,660 to £201,490
This amount of compensation will cover, both hands or one hand amputation or if the hand becomes completely useless.
Hand Injury
Serious
£29,000 to £61,910
Likely to have seen a reduction in capacity by 50 per cent. Several fingers may have been amputated and re-joined, leaving a clawed or unsightly hand.
Elbow Injury
Severely disabling
£39,170 to £54,830
Complete restriction in movement of the elbow that has resulted in a disability or that has required surgery.
Elbow Injury
Moderate or minor
Up to £12,590
Restriction in the movement of the arm due to injury of the elbow.
Wrist Injury
Severe
£47,620 to £59,860
No wrist function at all.
Back Injury
Severe
£38,780 to £69,730
Severe back injuries to the upper or lower part of the back, maybe causing paralysis or any issues relating to the organs within the lower part of the body.
Back Injury
Minor
Up to £12,510
Soft tissue, slipped disc, muscle pain would gain this amount of compensation.
Back Injury
Moderate
£12,510 to £27,760
This amount of compensation may cover ligament or soft tissue to the back, constant pain and /or discomfort.
Post-traumatic stress disorder (PTSD)
Severe
£59,860 to £100,670
Debilitating symptoms, impacting work life, social life, and relationships with family and friends. Prognosis for recovery is likely to be poor, with symptoms having some permanency.
Post-traumatic stress disorder (PTSD)
Less severe
£3,950 to £8,180
Minor symptoms that resolve in full within a short space of time.
Face Injury - Scarring
Very severe
£29,780 to £97,330
Scarring and facial disfigurement could warrant this amount of compensation. The severity will determine how much.
Face Injury - Scarring
Less severe
£17,960 to £48,420
These
compensation estimates cover brakes and fractures to the facial area such as the nose.
Face Injury - Scarring
Less significant
£3,950 to £13,740
Compensation amounts for scarring. Please note women tend to receive larger payouts for scarring than men.
Knee Injury
Severe
£26,190 to £43,460
Disability due to injury to the knee, severe damage to muscle, soft tissue and also muscle wastage.

Knee Injury
Moderate
Up to £26,190
Injury to the knee that is painful but will recover within time so the knee has a full normal working function.
Shoulder Injury
Serious
£12,770 to £19,200
Restriction in movement, limb numbness or paralysis due to injury in the shoulder and neck.
Shoulder Injury
Moderate
£7,890 to £12,770
Tissue damage to neck that may last for quite a while which restricts movement in the arm and elbow.
Shoulder Injury
Minor
Up to £7,890
Soft tissue damage that will recover within the year or just over, that causes moderate pain.
Though the above table can be used for broad indications of potential settlements, anyone hoping for a more nuanced estimate should contact our team today.
Compensation for injuries, such as the ones listed in the table, may be provided to cover for 'general damages'. If you are able to claim for injuries under general damages, then you may also be eligible to claim personal injury compensation for 'special damages'. Compensation may be provided for special damages when you have evidence that you have suffered financial losses as a direct result of your accident and injuries.
Examples of financial losses which you may potentially be compensated for under special damages includes:
The cost of repairing or replacing personal property which may have been damaged within the working environment during your accident.

Loss of earnings if your injury has led you to take unpaid time off work.

Loss of earning capacity if your injury has required you to change to a different job which earns you less than your previous one.

Travel expenses put towards receiving medical treatment as part of your recovery from your injuries.
How to Start a Dangerous Machinery at Work Accident Claim
When you have made the decision to file for compensation, knowing what to do next might seem hard. There is rarely a clear and obvious place to begin, especially for those who do not possess any legal experience. However, we want to make sure that the process is as easy as possible. This is why we offer potential clients a free consultation session.
In this session, we can discuss the case in great detail and give you an honest and informed impression. We can provide information on how likely it is to succeed and estimate potential settlement amounts. We can also tell you what needs to be done next. If you choose to work with our legal team, we can then offer our 'No Win No Fee' agreement and ensure that you are in the best place to move forwards, financially speaking.
Why Choose Us as Your Claims Service for an Accident at Work Claim?
Our solicitors are always committed to helping you win the highest compensation possible for your dangerous machinery accident. We offer our services on a 'No Win No Fee' basis, making it easy and risk-free for you to make a claim. We have also built long-term relationships with our medical partners to ease you through the claims process further.
At our company, we strongly believe that victims of work-related accidents should be treated to a simple, stress-free process of making a claim. This is why we have created a seamless and easy process for making claims, starting from our free consultancy session to our 'No Win No Fee' payment terms.
Our lawyers are friendly and understand what you are going through. They will offer you the best legal advice and services. This is perfect when you want to win a compensation claim.
Call for Free Advice and to Start a Claim
Don't lose out on your opportunity to get compensation. A quick chat with a personal injury solicitor from our team will get you up to speed on your rights and the prospects of successfully pursuing an accident at work claim.
Our advisers are always available to chat so if you need to ask a few questions or want to start a claim today, please call us on 0800 073 8804.
You can also use our contact form by clicking here or using our live chatbox in the right corner.
More Guides On Dangerous Machinery at Work
HSE – Why is machinery safety important?
Moving machinery can be hazardous and cause injuries in many different ways, sharp edges; workers can be struck and injured by moving parts. There are more things listed on this HSE link.
The Health and Safety Executive has put together a very useful guide on PUWER which you can read here.
A helpful guide on the legal requirements for machinery in the UK.
It's quite possible to suffer a whiplash injury in an accident at work. If you're interested in learning more about how much such injuries are worth, this guide will tell you more.
If you've been injured in a workplace accident, you may want to know more about your rights. If so, this guide will tell you what you need to know.
Find out if your right to claim can be affected due to your recent employment.
Want to find out more? You can do so by reading this article of ours.
Other Useful Compensation Guides
Dangerous Machinery at Work FAQ
In this final section, we've included some answers to questions we're commonly asked about accidents at work involving machinery.
What is the most common injury caused by working with machines?
It's believed that the most common injuries caused by machines are cuts and burns. Some machines have sharp edges and can become quite hot when used over prolonged periods. To avoid such injuries, personal protective equipment (PPE) should be provided.
What types of machines most commonly cause injuries?
Examples include:
Saws, both fixed and handheld.
Farming equipment, such as combines
Plant vehicles, like bulldozers, dump trucks, excavators and cranes
Heavy machinery like wacker plates, jackhammers and pneumatic drills.
Forklift trucks, cherry pickers and hand trucks.
What are the hazards of working around machinery?
Working around machinery isn't without its risks, some of which include:
Moving parts of the machine, which can cause entanglements, cuts, puncturing, severing or crushing injuries.
Extreme temperatures, from hot to cold.
Excessively loud noise.
Excessive vibration.
Inhalation of fumes.
What do safeguarding devices do to protect the worker?
Some machines have safeguarding devices or features to protect operators. It's important these safety features are well-maintained. PPE can also be supplied to provide added protection.
Will I get paid for an accident at work?
Your employer isn't obligated by law to pay you sick leave. However, if you are rendered unable to work due to a workplace accident, that wasn't your fault, any financial loss could be factored into your case.
Must I begin my claim in a specific timeframe?
In order to make a compensation claim successfully, usually, you must begin your case within a specified time limit of 3-years from the date of the accident. Should you fail to begin your case within a 3-year timeframe, then your case's validity could be compromised.
What are my rights if I am injured at work?
Under UK law, you have grounds to make a claim against your employer if their negligence has caused you harm. Should your employer fire you, reduce your hours, or reprimand you in any way, shape or form, then this could be held against them, as they are not allowed to treat you differently due to your case.
How can you prevent injuries from machines and equipment?
The best method is to conduct regular risk assessments, inspections and maintenance work on machinery. This can help identify risks that could potentially cause harm to employees. Any defective work equipment should be removed until repaired.
What can I do with faulty equipment at work?
Faulty equipment, such as unsafe machinery, should be reported to your employer. They need to ensure that the equipment you use is not faulty as that can lead to serious work-related accidents. 
What does defective machinery mean?
Defective machinery means a machine that has a clear defect that can result in it either becoming dangerous to use or inefficient. 
Why is faulty equipment a hazard?
Faulty equipment is a hazard because, if something isn't working as intended, it can lead to complications that could cause injury. 
Thank you for taking the time to read our guide on personal injury claims involving dangerous machinery at work.