Chessington World of Adventures Personal Injury Claims Guide
There are lots of great theme parks throughout the United Kingdom, and Chessington World of Adventures is certainly one of these. Accidents that could potentially happen at theme parks could cause a range of different injuries very often depending on how they come about.
Here at Legal Expert, we have many years of experience in the industry and we have helped many people to get the compensation they deserve.
If you are thinking about making a personal injury claim for an accident that happened at Chessington World of Adventures, call us to discuss your case at 0800 073 8804.
Nevertheless, before you do so, continue reading as we may answer any of your questions below.
Select A Section
What Could An Accident At Chessington World of Adventures Be?
If you are to make a claim for an accident at Chessington World of Adventures, there are a few things that should apply to your case. Read on to discover the three things you need to consider when determining if you are eligible to make a compensation claim.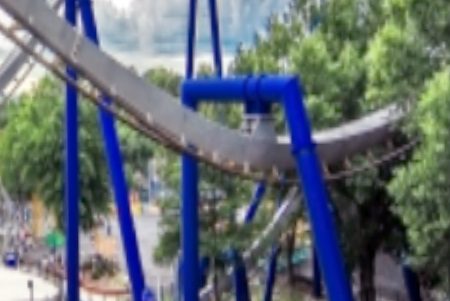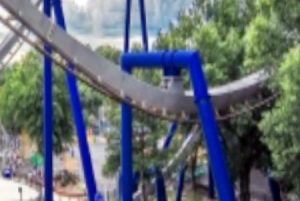 Duty of Care – The first thing you need to do is assess who is responsible for your suffering. Possibly more importantly was your accident caused due to a breach in the duty of care a theme park has towards its customers. If you are to secure compensation, you need to prove that someone else is to blame for your injuries by either acting negligently or making an error. So, if you were involved in an accident on a roller coaster, you need to show that the theme park has breached their duty of care which has resulted in your injury.
Date of the accident – The next thing you must consider is the date of the incident. This is because there is a three-year personal injury claims time limit on most personal injury cases, starting from the date of the accident. Three years may seem like a long time, but court proceedings must be issued within this time frame. If you have sustained an injury that has occurred over time, you will have three years from the date of your diagnosis instead.
Medical professional – Last but not least, you are advised to see a doctor. After all, how are you going to prove you were injured if you haven't been to a hospital? The medical report the doctor writes is often imperative when securing compensation. It will potentially serve as proof of the injuries you have suffered in the accident at a theme park and the extent of them, as well as the recommended course of treatment, and this may then be used to determine how much compensation you may be entitled to. If you have not seen a doctor yet, please do not panic. A personal injury lawyer may be able to arrange a local medical for you.
Potential Theme Park Accidents And Risks
There is no doubting that a theme park could present potential risks, especially even more so if maintenance a long with servicing of rides, processes in place to constantly identify potential hazards are not in place. Even ensuring the grounds are safe and hazard free due to the sheer size of many theme parks can prove to be difficult. Below we discuss examples of incidents where accidents could arise.
I Had An Accident Caused By A Faulty Ride Can I Claim?
You may be able to make a roller coaster accident claim or a theme park accident claim if you have been injured because of a faulty ride and it can be proven that the theme park owners or operators have acted in a negligent way. Although a large amount of work, money, and time goes into creating amusement park rides that are up to date and challenge our senses, there is no denying that a defective ride could be incredibly dangerous.
If you have suffered any type of injury while on a theme park ride call Legal Expert and they will advise if you have valid claim.
Can I Claim If I was Injured On the Roller Coaster?
It is vital that all theme park employees who assist with theme park rides are trained in how to operate the ride correctly. Failure to train an employee properly who is in charge of a theme park ride could in itself be a potential risk to cause a serious injury. Ride assistants should be able to spot a potential hazard straight away and know what procedures to enforce to secure riders safety. If a roller coaster attendee is unsure what the processes are when a defect is spotted or how to operate the coaster correctly potential danger could exist.
If you have suffered an injury on a roller coaster one of our specialists will be able to tell you if you are eligible to pursue a personal injury claim.
Injuries Caused By Safety Barrier Or Bar Failures
Safety barriers at theme parks are there for a number of reasons. Firstly they prevent the public and spectators from coming in to arms way, by blocking off a secure area, secondly they prevent small children from running into an on going ride and thirdly safety bars keep rider secure within their seats. If for any reason these barriers and safety bars are damaged or defected in anyway and cannot perform their task potential accidents could certainly happen.
If you are unsure whether your accident at Chessington World of Adventures qualifies for compensation one of our team will be able to shed some light on this for you.
Slips On The Ground Or Falls From A Height
Out of all of the different personal injury claims that we make, there is no denying that slips, trips, and falls are the most common. Slips and trips leading to falls could happen anywhere there are so many different causes such as uneven flooring, wet floor, defective steps, a broken handrail, obstacles obscuring walkways, poor lighting, broken pavements, or walk ways all reasons a person may suffer a fall. Falls from height could potentially occur on faulty rides, safety bars that are not for purpose, railings and balconies that are defective.
Fatal Theme Park Injury
If you have lost a loved one because of an negligent accident that could have been avoided you may be able to claim compensation. We can help you to determine what you could claim for a fatality and provide you with an estimation for damages.
Injury Liability For Your Theme Park Accident
In order to make a successful claim, you must establish that the theme park was negligent. There are a number of different rules and regulations that amusement parks need to oblige with. These are as follows:
Manual Handling Operations Regulations 1992
Reporting of Injuries, Diseases and Dangerous Occurrences Regulations 1995 (RIDDOR)
Work at Height Regulations 2005
Health and Safety (Safety Signs and Signals) Regulations 1996
The Health and Safety at Work etc. Act 1974
Making a claim could be based on proving that the theme park breached one of the regulations mentioned or their duty of care.
What Evidence Is Needed For Personal Injury Claim?
If you are able to there are some actions you can take at the scene of the accident in order to collect evidence. Take any images if you can of the reason the accident may have occurred, images of the scene and also any visible injuries. If there are any witnesses to your incident take contact details if you can as your personal injury solicitor may need them to provide a statement at a later stage. Always report the accident in Chessington World of Adventures accident book so that the incident is logged and ask for a copy.
No matter if the injury is minor and you feel seeing a doctor may not be necessary the record the doctor will make will act as proof of your injury and treatment and can be used as vital evidence.
Last but not least, it is important to document all of the expenses you have experienced directly because of your accident. There are many costs that could arise because of a personal injury. For instance, you may be unable to work, and so you could claim for a loss of income. Aside from this, there are medical expenses, potential travel costs, childcare bills and so on and so forth that could exist. It would be good to keep any documents that are relevant to this.
Personal Injury Claims Calculator
If you are unsure to how much compensation you may receive if you go ahead and claim against Merlin Attractions Operations Ltd you could use a compensation calculator for a very rough estimate. You can find a personal injury claims calculator online. However, we think another good way to get an understanding of your payout amount is to look at guidelines that have been put in place by the Judicial College so that you can assess how much in damages you may receive. We have put these details together in the table below for you. If you cannot find the injury from the accident at Chessington World of Adventures that you have suffered, please do not hesitate to give us a call and we will shed further light.

Type Of Injury
Compensation Amounts
Notes
Severe Fractures to Fingers
Up to £36,740
Fractures to multiple fingers. The amount will be concerned with whether there will be future amputations of the fingers, deformity and impairment of grip.
Facial Scarring
£9,110 to £30,090
Significant scarring to the face reduced by plastic surgery leaving cosmetic disability.
Moderate Knee Injury (i)
£14,840 to £26,190
Dislocation, torn cartilage or meniscus which results in minor instability, wasting, weakness or other mild future disability.
Moderate Achilles Tendon Injury
£12,590 to £21,070
Rupture or significant injury to the tendon. The amount awarded will be based on recovery, pain, functionality and any disability.
Moderate Psychological Injuries
£5,860 to £19,070
A person's ability to be able to function and cope with work, family and other parts of life. Possible future vulnerability. However improvement is expected and future prognosis is good.
Fracture of Clavicle
£5,150 to £12,240
The award will be concentrated on the level of the fracture, disability, symptoms and if there will be any permanent effects.
An Uncomplicated Colles' Fracture.
In the region of £7,430
Distal forearm fracture in which the radius is bent.
Food Poisoning (iv)
Up to £3,950
Pain, cramps and diarrhoea continuing for some days or weeks.
Minor Neck Injuries (ii)
£2,450 to
£4,350

Soft tissue injuries that will fully recover in 3 to 12 months.
Different Costs Your Claim Could Compensate You For
If your theme park accident claim is successful the payout you could receive would be split into two sections. The first part is general damages, which are damages that cannot be quantified, for example, this might be the physical and/or psychological injuries you have experienced. You then have special damages, which are those damages that can be quantified, for example, loss of income, medical expenses, counselling costs, and such like.
No Win No Fee Accident Claims Against Chessington World Of Adventures
One reason why a lot of people may not make personal injury claims is that they may fear that they will not have enough money to hire a personal injury lawyer. However, this is not something you have to worry about if you choose a personal injury solicitor who provides a no win no fee service. Here at Legal Expert, we promise that you will benefit from a no win no fee service when you make a claim through us. If you are unsure what this means, it basically means that you are only going to need to pay legal fees if the lawyer secures compensation for you. If your case is not successful and we do not secure compensation for you, you do not have to pay our fees.
Contact Our Experts
If you would like to make a personal injury claim for an accident at Chessington World of Adventures you have experienced, or you have any queries about doing so, please do not hesitate to get in touch. You can reach us on 0800 073 8804. We will happily answer your questions and give you a realistic depiction regarding the strength of your case. There are plenty of other ways to get in touch with us too. You can use the live chat feature on our website. Or, why not enter your contact details and we will call you back at the earliest opportunity?
Additional Resources
Incidents and Claims against Theme Parks – This guide we have put together covers theme park claims.
Claiming as no win no fee – Find out all you need to know about claiming in this manner.
Edited By Melissa.