Roll Cage Accident Claims | Supermarket & Warehouse Accidents
By Danielle Jordan. Last Updated 27th October 2023. Roll cages are ideal tools for transporting lots of goods. However, they can cause injuries in supermarkets and warehouses if they're not properly maintained or if they're loaded in the wrong way. Below, we look at roll cage accidents and how you can make a personal injury claim for compensation.
If you'd like legal representation, then we can help with that too. Our No Win No Fee solicitors are experts in claims of this nature and in a quick and free consultation, they can advise you on your case.
To speak with us today, you can: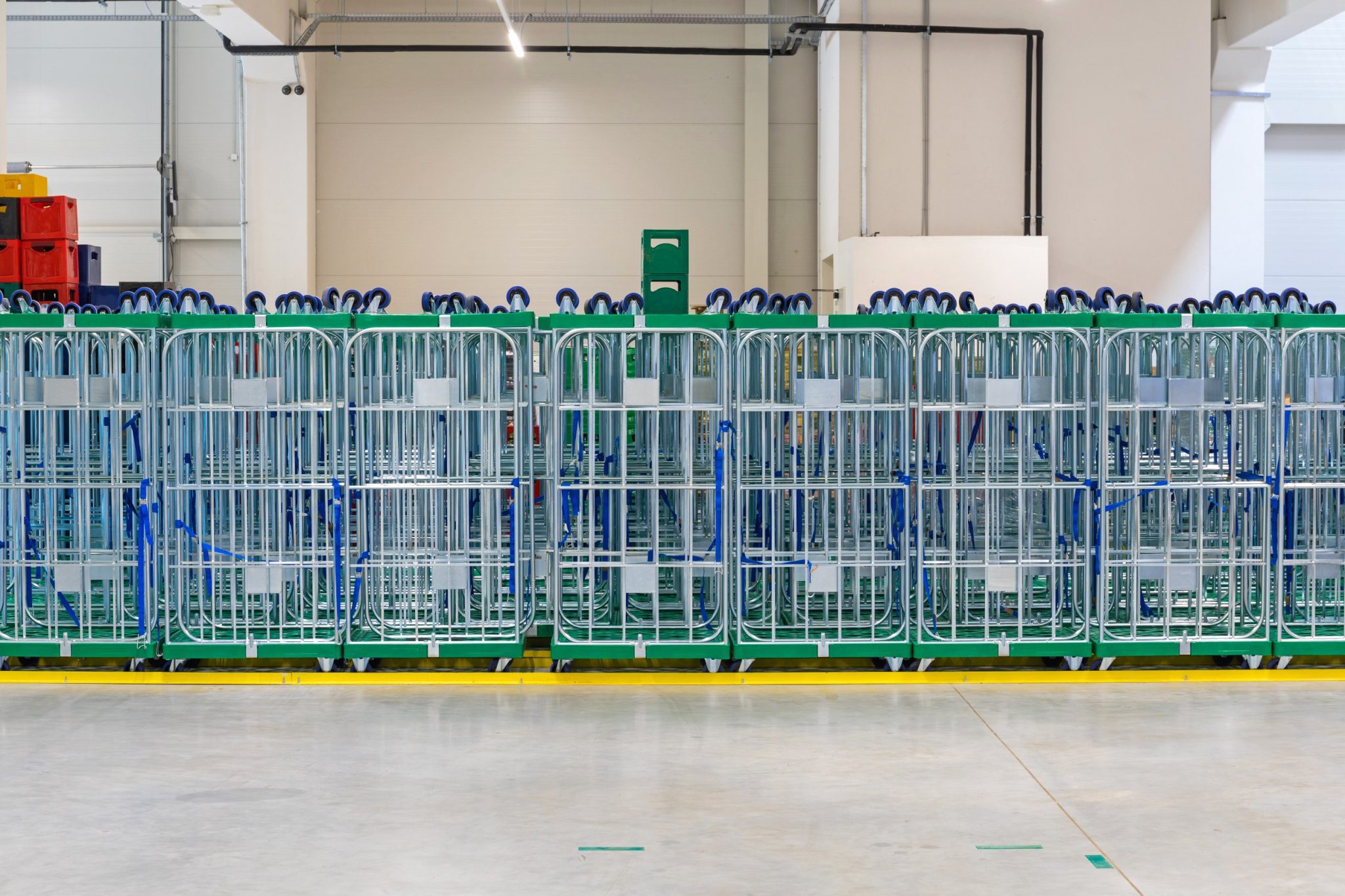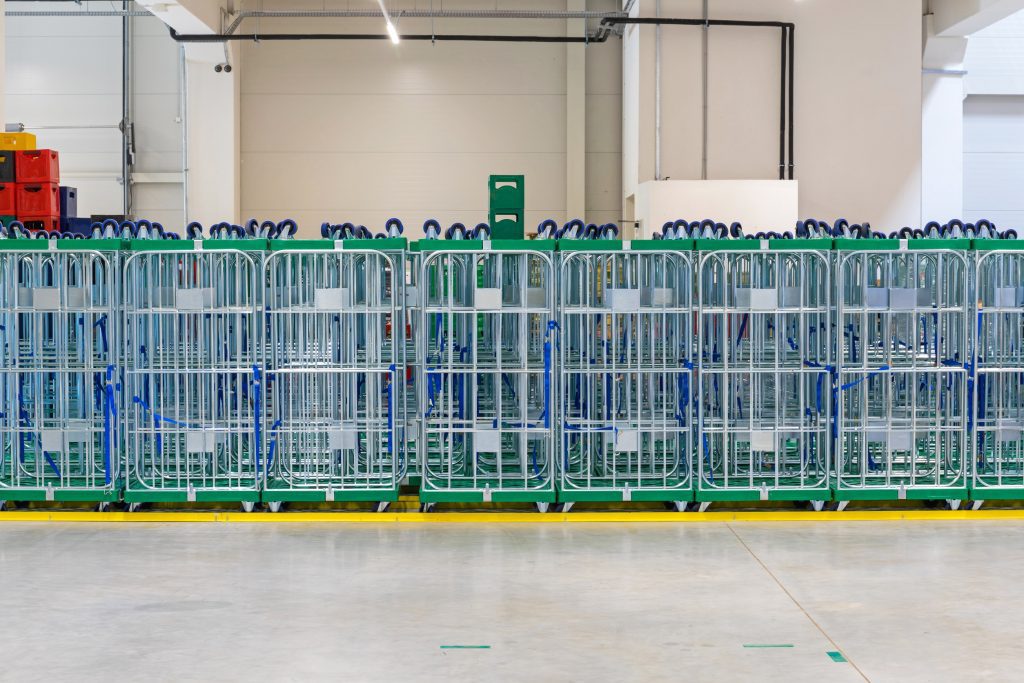 Select a section
What Is A Roll Cage And How Can They Cause Accidents?
This guide will take you through everything you need to know if you have a roll cage accident injury and need more advice about making a claim. You may have suffered your accident at work, or whilst out as a member of the public. We have put together a comprehensive resource covering how trolly accidents happen and how to prevent them, as well as advice on business and employer liabilities. Additionally, we have tips on putting your claim together and the steps you need to take to make a successful claim. Then, we list all the paperwork you need to collect and the evidence you need for a successful claim.
Whether in a factory or a supermarket, roll cages come in a variety of dimensions. Heights range from 1.55m to 1.83m, so they can often be taller than a fully grown adult. When fully loaded, supermarket roll cages can weigh as much as 500g or more. Those two factors alone mean that a defective roll cage could cause someone a significant injury.
Examples Of Roll Cage Accidents
Typical accidents which are caused by factory, warehouse or supermarket roll cages include the following;
Injuries caused by collisions. Defective trolleys or operators who are not paying due care and attention could easily collide with other staff or public members. Collision roll cage injuries include being knocked over by the trolley or being crushed against a third object.
Strains and sprains. The most common of these are back and arm strains which occur due to moving the roll cage around and trying to control its movement.
Hands and feet can become trapped, hurt or even crushed. Broken and fractured bones are common roll cage injuries.
If you have sustained an injury due to a defective roll cage, operator negligence or other circumstances, you may be able to make a personal injury claim against the owner or another party. Back injuries and strains are common injuries caused by improper usage, instruction or overloading of roll cages. You can find an example of the types of injuries which roll cages in this excellent resource could cause.
Can I Make A Personal Injury Claim For A Roll Cage?
If you were injured due to a supermarket cage, you may wish to know more about how to claim compensation. In order to make a personal injury claim, you must meet specific eligibility criteria. This is as follows:
A relevant third party owed you a duty of care.
They breached this duty of care.
You suffered injuries because of this breach.
You may suffer a roll cage accident at work or while in a public place, such as a supermarket or shop.
While you are in a public space, the party in control of that space owes you a duty of care under the Occupiers' Liability Act 1957. APer their duty of care, they must take steps to ensure your reasonable safety while you are in that space for its intended purposes.
While you are at work, your employer owes you a duty of care under the Health and Safety at Work etc. Act 1974 (HASAWA). This states that they must take all reasonably practicable steps to ensure your health, safety and welfare while you are at work and working.
In addition to meeting this eligibility criteria, you must also start legal proceedings within the relevant time limit. This is generally three years from the date of the accident as set out in the  Limitation Act 1980.
However, there are some exceptions to the limitation period. Please get in touch with our advisors to discuss what these are.
Roll Cage Accidents Caused By Faulty Wheels
Roll cage accidents caused by faulty wheels can be a big cause of accidents and injuries in both the workplace and retail spaces. The Health and Safety Executive has set out guidelines for how wheels and casters should be maintained and manual handling guidelines for trolleys, roll cages, and wheeled racks. A defective roll cage with either faulty wheels, poorly maintained wheels or those incorrect for the surface they are being used on. Defective or faulty wheel accidents leading to injury can be caused by a wheel becoming jammed or falling off.
Other incidents can be caused by a wheel falling off, resulting in a roll cage tipping or collapsing, either on the operator or others around them. Roll cage injuries in these cases can be caused by the roll cage tipping onto a person or falling stock hitting the operator and those around them. In these incidences, we can use Regulation 5 of The Provision and Use of Work Equipment Regulations 1998 as a supporting argument in your case. Please speak to us to ask any questions about roll cage accident claims.
Can I Claim For A Supermarket Cage Accident Caused By Top-Heavy Loading?
According to the HSE, heavier items should be stacked at the bottom of the roll cage to lower the centre of gravity. If the roll cage you are moving is too top-heavy, it could be unstable. This could result in it toppling when moved and causing injuries, including:
A head injury from objects falling out of the roll cage.
Crushing injuries if the roll cage topples entirely and traps you underneath. For example, your leg could be crushed in a roll cage accident if it is trapped beneath the cage.
Sprains and strains from trying to control an unstable load.
Improperly stacked objects could fall out when the roll cage is opened, resulting in broken bones. For example, if the items at the bottom of the cage are crushed beneath the heavy items at the top, they won't be stable when the door is open. This could cause the person opening it to sustain a broken cheekbone or nose.
A back injury could occur by trying to lift heavy objects above your shoulders instead of putting them on the bottom of the cage.
If you would like to discuss the supermarket cage accident that caused your injury, please speak with an advisor from our team.
Accidents With A Roll Cage In A Warehouse
Two of the most common and significant factors in accidents involving roll cages in the UK are first drivers falling from their vehicle whilst loading or unloading a roll cage. Secondly, roll cages falling from delivery vehicles. During a four-year period in the UK, there were 59 accidents reported in these two categories alone. Of these, 18 were defined as major accidents.
In many cases, the leading cause of the accident was one or more cages moving in an uncontrolled way during loading or unloading. Other factors which have been identified as potential causes are the roll cages moving about during transit. This can unbalance the cage, upset the load or already partially knock them over. Roll cages moved about during transit may be resting against another cage or even against the door, making them very dangerous. They also may have become unstable during transit.
How To Claim For A Supermarket Cage Accident
Starting a claim for a supermarket cage accident can be easy once you have found the right solicitor to work with. In fact, finding the right person to work on your case can often be the most stressful part of your post-injury experience. You should choose a reputable legal firm that has experience and expertise in the personal injury sector.
To win your claim for compensation or damages after a roll cage accident at work, you will need to prove that your warehouse roll cage accident was caused by negligence or defective equipment. You will also need to show that the accident has resulted in an injury of some kind. The general principle is that you need to show that you have suffered an injury that is not your fault.
Compensation Payouts In Roll Cage Accident Claims
If your personal injury claim is successful, your settlement could consist of two heads of claim: general and special damages.
General damages compensate for your physical pain and mental suffering from your injuries caused by your accident with a supermarket cage. When valuing claims, legal professionals can use the Judicial College Guidelines (JCG) for help. This is a document that lists compensation brackets for different injuries.
In our table below, we've listed a few compensation brackets from the 16th edition of the JCG. It is only intended to be used as a guide.
Roll cage compensation table
| Injury | Severity | Bracket | Notes. |
| --- | --- | --- | --- |
| Foot Injury | Extremely Serious | £169,400 to £201,490 | Amputation of both feet. |
| Finger Injury | Severe | £61,910 to £90,750 | Amputation of one or more fingers. |
| Hand Injury | Extremely Serious | £55,820 to £84,570 | Compensation varies with severity. It can include both hands, a single hand amputation or the loss of use of one or both hands. |
| Arm Injury | Mild Injury | £19,200 to £39,170 | This amount covers injuries such as restricted movement and/ or disability over the arms. It covers injuries which will get better. |
| Back Injury | Moderate (i) | £27,760 to £38,780 | Compensation amounts may cover damage to either ligaments or soft tissues in the back. It can also cover constant back pain and /or discomfort. |
| Knee Injury | Moderate (i) | £14,840 to £26,190 | Higher payouts are awarded to disabilities such as muscular and cartilage damage and soft tissue damage. Claims also cover pain and suffering. |
| Shoulder Injury | Moderate | £7,890 to £12,770 | Damage to tissue in the neck and shoulders, restricting movement in the arm or elbow for quite a while. |
| Neck Injury | Mild Injury (ii) | £2,450 to £4,350 | This covers injuries akin to whiplash. Payments depend on the severity and long term prognosis. |
Special Damages
Some claimants may also recover special damages. This head of claim compensates you for any expenses incurred due to your injury. To include special damages as part of your claim, you should submit evidence regarding your expenses, such as invoices, bank statements and receipts.
Examples of expenses you could be compensated for under special damages include:
Your past and future

loss of earnings

.

The cost of adaptations to your home, such as installing a wheelchair ramp.

Medical expenses, such as the costs of medicines and physical therapy.
Please contact an advisor from our team to further discuss what could be included in settlements for roll cage accident claims.
Start A No Win No Fee Claim For A Roll Cage Accident
If you are eligible to seek personal injury compensation for an accident involving a supermarket cage, you may like to instruct a solicitor to work on your case. Our personal injury solicitors could provide their services. They typically work on your claim under the terms of a Conditional Fee Agreement (CFA). This is a type of No Win No Fee agreement. 
When your solicitor works with you under this type of agreement, they usually don't ask you to pay upfront fees for their services. They also won't charge you any ongoing fees. Furthermore, you won't be expected to pay for their work on your case should you not be awarded compensation following an unsuccessful claim. 
However, if your claim has a successful outcome, your solicitor will take a success fee out of your compensation. This amount is a percentage that is limited by the law. 
To find out if you are eligible to claim for the likes of an accident involving a roll cage in a warehouse, contact one of our advisors. Our solicitors can help you take legal action today. 
To speak with an advisor:
Learn More About Roll Cage Accident Claims
Below, you can find more helpful information on roll cage accidents and personal injury claims:
Thank you for reading our roll cage accident claims guide.