£25,000 Compensation For A Metacarpal Fracture
Did you suffer a metacarpal fracture or break in an accident that was caused by someone else's negligence? If so, you could be entitled to compensation via a personal injury claim.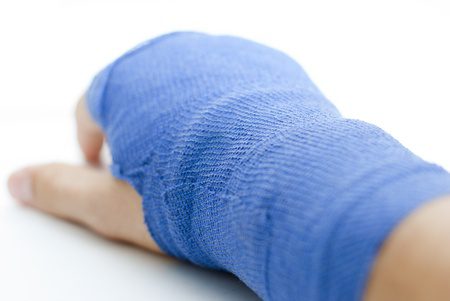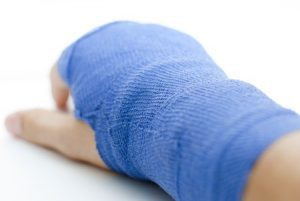 The metacarpal bones (also known as the metacarpus) are bones in the middle of your hand, which connect the phalanges of the fingers to the carpal bones of the wrist. Have you recently been involved in an accident that wasn't your fault? Did you suffer a metacarpal fracture, metacarpal shaft fracture, metacarpal base fracture or a spiral metacarpal base fracture? Then contact Legal Expert today. We are a trusted legal advisor, who can match you to the right solicitor to win you your metacarpal fracture claim. Call us today for your free consultation, where we will advise you on how much compensation you could claim and match you to an expert solicitor today.
In this case study we are going to look at the case of Mr Q, who suffered a metacarpal fracture after an accident at work. Mr Q worked on a farm. The accident occured when Mr Q was asked to use a feeding auger, which is a device used on farms for feeding livestock, as part of his work. Mr Q had not received any prior instruction or training on how to use an auger and as he was removing part of the equipment he crushed his left thumb.
How Common are Agricultural Injuries?
According to the Health and Safety Executive, 15,000 agricultural workers suffer from a work related illness or injury each year. Mr Q is not alone in being injured by equipment, as 10% of non-fatal workplace injuries that happen in the agricultural sector, happen due to contact with machinery. Employers and farm managers then, should ensure that their staff of all levels are properly trained to handle every type of machinery they may encounter and have to use in their jobs.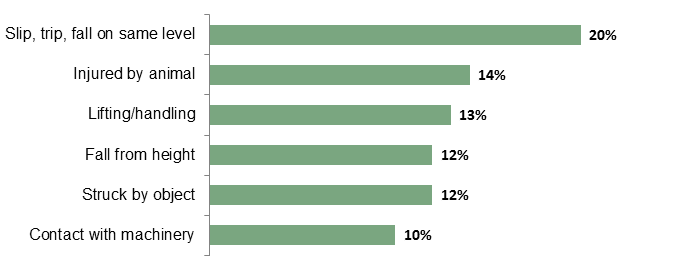 What is a Metacarpal Fracture?
After crushing his left thumb, Mr Q was diagnosed with a shaft metacarpal fracture, in the outermost metacarpal bone below his thumb. A shaft metacarpal fracture is a fracture to the middle part of the metacarpal bone. A broken metacarpal or metacarpal fracture treatment. Some shaft and base metacarpal fractures or broken metacarpals require a cast, but the usual metacarpal fracture treatment is to protect the injury by strapping the injured finger to a healthy supporting finger, to keep the injury stiff and encourage the bones to knit. How long does it take for a metacarpal fracture to heal? The metacarpal fracture treatment time is usually 6 weeks, but after the splint or strap has been removed the patient should avoid manual labour, contact sports or any type of potentially hazardous activity for another 6 weeks.
This metacarpal fracture NHS guide has more information about metacarpal fracture treatment.
The Metacarpal Fracture Allegation and Settlement
As we have established Mr Q sustained a shaft metacarpal fracture on his left thumb, as a result of using farm machinery that he had not been trained to use. Because Mr Q the Claimant's employer, the Defendant didn't provide Mr Q with any instructions on how to use the equipment safely he had failed in his duty of care to provide his employee with a safe working environment. Complexities regarding the employment set up between farmer and farm hand, and responsibilities Mr Q was owed by the farmer ensured. However, Mr Q's personal injury solicitor eventually won him £27,500 in damages.
No Win No Fee Solicitors
If you want to sue for compensation for a metacarpal fracture or a broken metacarpal bone you may want to consider using a no win no fee solicitor. A no win no fee solicitor is a solicitor who offers a Conditional Fee Arrangement (CFA), meaning that you will only pay your solicitor's fee if you win your case. For many using a no win no fee service is a less financially risky way of claiming compensation. Look into our no win no fee service now, or call us to be matched with a top solicitor to handle your case.
Contact Legal Expert Today
If you have suffered from a metacarpal base fracture, metacarpal shaft fracture, or a spiral metacarpal base fracture, any other type of metacarpal fracture or broken metacarpal injury in an accident that wasn't your fault, then we want to hear from you.
Legal Expert can help you claim the compensation that you are entitled to. We're specialists in personal injury claims and have handled matters like this many times before.
You can start your claim today by filling out our Claim Online form, or call us for your free consultation. We're looking forward to handling your case.
Useful Links
How Much Compensation For A Fractured Or Broken Bone?
Help and advice for Claimants involved in an accident which left them with a fractured or broken bone. Advice for claiming compensation for fractured bone injuries, or broken bone injuries.
Accidents At Work Claims Specialist, Get Maximum Compensation
Help and advice for Claimants involved in an accident at work.