I Slipped In Aldi – Can I Claim Compensation?
Aldi is a discounted supermarket chain that is based in the country it was originally founded, in Germany. There are now over 10,000 stores across 20 different countries including the UK. Aldi operates a little differently to other supermarket chains in the UK and the stores are generally slightly smaller than shops such as Tesco, or Asda for example.
However, they are still required to follow the same UK Health and Safety laws and regulations as any other shop or workplace in the UK to ensure that they are providing a safe environment for their employees, customers and visitors to their premises including outside areas such as their car park.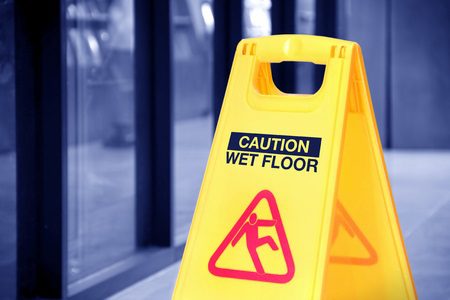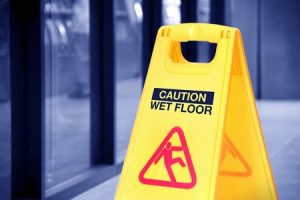 Unfortunately though, even with the Health and Safety policies and procedures, accidents can still occur resulting in someone becoming injured if they are not being correctly followed and the store has become negligent in their duty of care to provide a safe environment.
If you have slipped in Aldi, and wish to make an Aldi compensation claim, then this is something that we can help you with. Legal Expert have a lot of experience in helping people to make a successful personal injury claim when they have suffered an injury due to an accident that wasn't their fault. Call us on 0800 073 8804 for free help and advice.
Select a Section
A guide to claiming compensation if you slipped on water in Aldi
Have you slipped on water in Aldi? Do you want to know if you can claim compensation for slipping and falling on a wet floor in Aldi? This guide will help you to find the answers to your questions along with a lot more information about making Aldi accident claims.
Slip, trip and falls are actually the most common accidents causing injury to occur in the workplace or public areas such as shops and shopping centres. The graph below shows the statistics of slip, trip and fall accidents in certain industries in the UK. As can be seen, these types of accidents are really common and often result in injuries being sustained.
Slip, trip and fall accidents actually cost UK employers an estimated £500 million each year, making a large dent in the UK economy.
If you have been injured after a slip in Aldi, you may be eligible to make a personal injury claim. Legal Expert has put this guide together to give information on how the claiming process works, what is involved and what you can do. After having a read of the guide, please feel free to contact Legal Expert and we will do our best to help you to make a successful claim and get the compensation you deserve.
Common causes of a fall in Aldi leading to a compensation claim
There are numerous reasons as to what may be the cause of someone to slip or fall in Aldi. However, the most likely cause for someone to slip over in Aldi, is spilt water or some other sort of liquid on the floor that hasn't been cleared up or signposted with the appropriate signs to warn people of the slippery surface. There are other reasons why people may fall over in Aldi, but this tends to be the most common.
If you do happen to have an Aldi slip and fall, and it was due to a spillage on the floor that had not been cleared up adequately, then you may decide to make slipping in Aldi claims as you would be entitled to compensation for your pain and suffering because your accident was not your fault. However, if you had placed something on the floor, such as your shopping basket, and then tripped over it, you would not be eligible for compensation as it would not have been down to the negligence of Aldi.
Other common accidents that could cause someone to fall in Aldi are:
Spillages of food in the shopping aisles making the floor slippery
Washed floors with no warning signs to warn of a slippery surface whilst they dry.
Poorly installed floor coverings
Uneven floor surface without any warning signs such as 'Mind the Step'
Items left in the aisles causing trip hazards
With all of the above, providing Aldi had a reasonable amount of time to correct any problems, or place any warning signs in position, then you may launch a fall in Aldi claim if you have suffered an injury as the result of an accident that wasn't your fault.
Injuries from slip, trip and fall accidents whilst shopping
There are many reasons why you may have an accident whilst shopping which often can result in an injury. Although, the injuries sustained are often only minor such as a slight bit of bruising, sometimes an injury of a more serious nature like a fractured or broken bone can happen. Elderly people in particular are more at risk of sustaining a more serious injury which can then also have other negative implications on other areas of their lives, for example, their mobility may be reduced or lost and so affecting their independence which can be hugely detrimental to their overall well-being.
The most common injuries due to a slip, trip or fall are:
Minor to severe bruising
Cuts and grazes
Fractured or broken bones
Neck, back and spinal injuries
Concussion
If your injury is due to a slip, trip or fall accident, you may find it helpful to have a look at another of our guides, just follow this link https://www.accidentclaims.co.uk/personal-injury-compensation/slip-trip-fall-injury-accident-claims.
If your slip, trip or fall was due to the negligence of Aldi, you will be entitled to make an Aldi accident claim.
Aldi duty of care for workplace or shopping slip, trip and fall claims
Aldi, like all other supermarkets have a duty of care to provide a safe environment for their employees, their customers and any other visitors such as independent trades people to their stores. They have a legal obligation and responsibility to ensure that Health and Safety policies and procedures are in place in accordance with UK Health and Safety laws and regulations. Any accidents causing injury that takes place on Aldi premises to either the employees or customers and visitors alike, could leave them open to being sued for compensation if they are found to be in breach of their duty of care.
For a successful compensation claim, liability needs to be proven, but it isn't always easy to do so and so things can then get a bit complicated. If you slipped over something that had just spilt, For example perhaps someone had just dropped and smashed a jar of sauce, causing the sauce to leak over the floor, and you slip over it just after it had happened, Aldi could contest their liability as they wouldn't have had a reasonable length of time to have noticed and cleared up the spillage before you had slipped on it. However, if they had had enough time to have done something about it, then they could be held liable.
In these circumstances, it's always best to act fast if you can to document what has happened. Report the accident straightaway to the store and ensure it is recorded in their accident book and take photos of the scene if possible.
Due to the complexity of some cases, it's a good idea to have legal representation from a specialist personal injury claims firm such as Legal Expert.
How much compensation can I claim for a fall in Aldi?
Due to the complexity and unique circumstances in each and every Aldi claims case, it is impossible at this stage to be able to give an exact figure of compensation that you can expect to be awarded. As well as the general damages which are the physical and psychological ailments of your injury and their severity, you can also include in your claim special damages. These cover things such as the financial impact of your injury such as loss of wages, medical and travel expenses and any other expenses that you have incurred as a direct result of your injury. Also the impact the injury has had on your life style and well-being will also be taken into account. So as you can see, these can be totally different from one person to the next and so the overall award can vary, even if the injury itself is similar to someone else's.
However, we have put together a table below that includes some of the average compensation amounts for particular injuries to at least give you some idea of the amount that could possibly be awarded depending on your individual circumstances.
| Reason for Compensation | Average Amount Awarded | Comments |
| --- | --- | --- |
| Minor to Severe Back Injuries | £1,950 - £128,320 | Temporary soft tissue damage to severe chronic back pain, permanent loss of function. |
| Minor to Severe Neck Injuries | £1,950 - £118,240 | Temporary injury such as whiplash, to permanent nerve damage causing possible loss of function. |
| Moderate Chest Injuries | | Moderate injuries may include fractured or broken chest cavity and bones, causing on going pain and possible disability. |
| Minor to Severe Leg Injuries | £7,270 - £108,370 | Temporary damage such as soft tissue and muscle damage, to severe broken bones or loss of function and possible amputation of one or both legs |
| Minor to Severe Knee Injury | £10,960 - £76,690 | Minor bruising to severe damage and loss of movement |
| Minor to Severe Head Injury | £1,760 - £322,060 | Slight bruising or concussion, no lasting damage, to sever brain damage leaving the victim in a vegetative state. |
| Minor Injuries | Up to £550 | Recovery from the injury is expected within 7 days |
| Minor Injuries | £550 - £1,090 | Recovery from the injury is expected within 28 days |
| Minor Injuries | £1,090 - £1,950 | Recovery from the injury is expected within3 months |
If you have any questions regarding making your slipped in Aldi compensation claim, don't hesitate to contact us at Legal Expert for free help and advice.
No Win No Fee supermarket slip, trip or fall compensation
Legal Expert offer a No Win No Fee service which allows everyone to have the opportunity to make a compensation claim if they have suffered an injury that wasn't their fault no matter what their financial situation.
No Win No Fee is a type of Conditional Fee Agreement. This CFA defines the relationship between you as the claimant, and your chosen solicitor in the form of a contract between you. The contract will state the terms and conditions of our service, what fees are involved and how they will be collected. One of the terms is that if we do not win your shopping slip trip fall claim or your accident at work claim, then you will not be required to pay us any fees at all. If however, we are successful in your compensation for an accident in Aldi claim, the fees will be included in the Aldi lawsuit settlement. As the law stands, we are not legally allowed to take more than 25% of your slipped in Aldi compensation award amount but this will be shown in more detail in the contract of terms and conditions.
With the Legal Expert No Win No Fee policy, there are no upfront costs or hidden fees , and certainly no financial gamble for our clients.
How to make an Aldi compensation claim
To make a start on your No Win No Fee Aldi slip and fall personal injury claim, simply call Legal Expert today. One of our expert legal advisors will offer you a free consultation where you can discuss your concerns about making a claim and ask any questions you may have about the whole process. We can also gather all the relevant information from you that we can to make sure you have a valid claim.
Once you are happy, and we have the information we need, we can start to work on your claim on your behalf to get you the maximum amount of compensation that we possibly can for you. Whether your accident was whilst you were at work in Aldi, or a visitor to the store, you can be sure that we will fight your corner for you and get you the compensation you deserve.
To contact us, simply phone us on 0800 073 8804, or visit our site www.accidentclaims.co.uk/contact-us for other ways you can contact us if you'd prefer.
Useful Links
Slipped on a wet floor claims guide
If you have been injured following a slip on a wet floor in Aldi the above link will be helpful.
Slip, trip and fall claims guide
The above link is to our slip, trip and fall guide that you may find useful whilst learning about making your compensation for an accident in Aldi claim.
This is for the NHS guide on what to do if you have a fall.