Wembley Stadium Personal Injury Claims Guide
Have you been injured in a Wembley Football Stadium accident as a spectator at a sporting or music event? Find out if you could be eligible to claim compensation in this guide.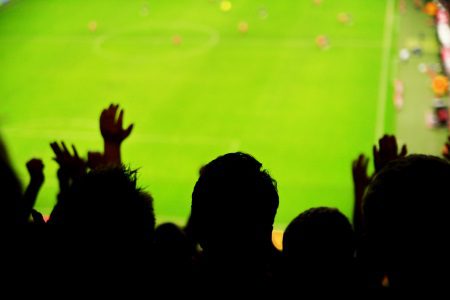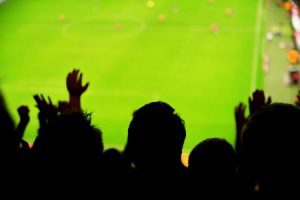 Wembley Stadium is both the largest football ground in the UK with a seating capacity of 90,000 and the largest event stadium in the UK, again being able to accommodate between 75,000 and 90,000 spectators. Wembley Stadium is also currently the second largest stadium in Europe. As home to large football events such as the FA Cup Final and England football games, as well as to large music concerts the venue regularly sees tens of thousands of visitors. The largest audience in attendance was for a concert by Adele which took place in 2017 and was attended by a record 98,000 fans. As well as the stadium itself, Wembley comprises external spaces such as car parks and entrance ways as well as other grounds.
As events will often draw a very large crowd there are potential risks of spectator injuries happening. It is vital that health and safety procedures are followed entirely and are implemented completely. If you sustain an injury while visiting Wembley Stadium due to a breach in health and safety you may be eligible for compensation,
Injuries which could potentially happen in a stadium could include slipping or tripping over on either damaged floors or stairs or even due to a floor being wet or freshly cleaned without no warning signs. People could also suffer injuries if crushed in a large crowd. Unfortunately, there could also be potential instances of assaults. In some cases, people could even be injured as a result of a broken or damaged seat.
In this guide, we look at examples in which you could be injured whether as a spectator or whilst working for the stadium and how we could help you to make a personal injury claim if you if you have a valid case.
Select A Section
What Is A Wembley Stadium Accident?
In the context of this guide, a Wembley Football Stadium accident is one where liability for injury or illness due to a negligent accident at the stadium rests with the organiser or operator.
Claims are not limited to injuries caused by a football stadium disaster. Indeed, examples of accidents which could happen in a stadium include slipping or falling in toilet facilities or on staircases, or instances of allergic reactions to foods and drinks served at the stadium. Spectator injuries could also be caused by a football being kicked into the crowd by a player on the pitch.
Inorder for a person to be able to pursue a claim for injuries the injuries must be caused due to negligence, a breach in the duty of care that was owed.
Football Stadium And Sports Grounds Safety
Sports stadium operators have to adhere to several pieces of legislation in order to keep those that are on the stadiums premises safe. This framework has been updated over the years to take account of the findings from inquiries into high profile incidents.
Event organisers and operators, such as Wembley Stadium, must follow legislation such as the 1957 Occupiers Liability Act. This imposes a legal duty of care for spectators at sporting events in the UK, among others. The subsequent 1984 Occupiers Liability Act provides some protection for those trespassing on the property.
Additionally to this, legislation such as the Health and Safety at Work Act of 1974 confers a duty of care to ensure that employees safety and welfare at work is looked after. If the stadium has been in breach of this and you were injured because of the breach, you could make an accident at work claim against the stadium.
Subsequent articles of legislation, such as the 1975 Safety at Football Grounds Act, the 1987 Fire Safety and Safety of Places Of Sports Act and the 1989 Football Spectators Act confer additional duties of care on sports and event grounds or employers to provide spectators and employees with a safe venue.
If you have been injured at a stadium through error and want to make a personal injury claim, we could advise you of where and how the stadia did not fulfill their obligation to ensure your safety.
Football Stadium Owners And Operators Duty Of Care
Operators of venues have a duty of care to spectators at sporting events in the UK, as well as a duty of care to their staff and sportspersons. If for any reason this duty of care to keep people safe where possible and provide a hygienic environment is breached and a person is injured as a direct result they maybe eligible for damages from the operators of the stadium.
Sporting Regulator Liability
Sports regulators may also impose a duty of care or liability for the actions of participants and supporters at a football match. In certain circumstances, the club could be held liable for breaches and be sanctioned for the actions of a spectator at an event. This is part of their duty of care to players and could be in addition to duties of care under the law. Sporting bodies may issue fines to an organisation if supporters have caused harm.
How Accidents Could Happen At A Sports Stadium
Sports stadia are extremely large venues and there are numerous different areas for seating, restaurants and eateries and staircases where people could be potentially injured in some way. In the following section, we look at some of the examples of ways in which accidents at a stadium could happen.
I Fell At A Stadium Can I claim?
According to information from the HSE and ROSPA one of the most common ways in which people are injured in the workplace or at other times are slipping or falling over. Areas which could be particularly prone to people having a slip or a fall could include stairs or toilets. To meet their duty of care to you, a stadium should put in place all measures through to prevent this type of accident taking place. Steps may include carrying out risk assessments, ensuring the flooring is not damaged and is well maintained. Bathrooms could become slippery if there are leeks or plumbing problems which cause water hazards.
If there are broken floors, water hazards, or other trip hazards, they should either be cleaned or repaired as applicable. In the interim clear warning signs should be displayed to warn people of potential hazards. If a liable party is aware of a hazard and does not take any action to address this, they could be negligent in their duty of care. To claim compensation for falling at a football stadium, talk to a solicitor today.
Injuries Caused By Damaged Facilities
Lack of maintenance of the stadium's facilities, or because maintenance and repairs have been carried out in a poor fashion could lead to injuries. Hazards which could pose a risk to people could include damaged or faulty seats and chairs (which we shall look at in more detail), railings which are loose, damaged plumbing or even cracked flooring, damage to stairs, loose or missing handrail.
If these, or other, parts of the facility have been allowed to fall into disrepair and if you are injured as a result, call Legal Expert today to see if you could claim for an injury suffered at Wembley Stadium.
My Seat Collapsed, Could I Claim Compensation?
Have you suffered an injury due to a broken or damaged chair or seat collapsing when you sat in it? Injuries that could be sustained due to a seat collapsing when sat in could potentially include;
Head injuries could be sustained if your head strikes the ground when falling from a chair.
Back injuries, such as injuries to the bones, muscles or the spinal column.
Broken limbs, such as a broken arm or a broken leg.
A variety of other injuries to the soft tissues.
Consult a personal injury solicitor If you have sustained an injury at a stadium in this way.
Violent And Criminal Assaults
If the act of violence or assault took place at a football match or related event, the offender could be issued with a Football Banning Order. You can find out more about this type of sanction, and how it is used to prevent people issued with them from attending football matches or even entering designated areas at certain times. Such orders can be used to prevent altercations between rival groups of football supporters.
Talk to us today if you have been injured in an assault and you want to pursue a criminal injury claim.
Allergic Reactions To Foods And Drinks
Food allergies are caused by the bodies immune system rejecting certain foodstuff entering the body. Whilst in many cases allergic reactions will be quite mild, they could at times be quite strong or even dangerous. Food and beverage producers are required by law to label allergens and ensure customers are aware (in some way) that foods or drinks they are consuming could contain an allergen. If they did not in some way notify you of the allergen and you suffered an allergic reaction, you could claim compensation if it can be proven that a breach in duty of care or legislation has occurred.
You can find out more about allergens and allergic reactions in this article from the NHS. Statistics which are available at Allergy UK show that the UK has a very high rate of allergies and as many as 20% of people in the UK have some form of allergy.
Have You Suffered An Accident at Work At Wembley Stadium?
Venues such as stadiums and arenas could potentially employ thousands of people in different roles from security through to cleaning, food service, maintenance or customer service roles helping people move about the venue. As well as people directly employed by the stadium, people may work as contractors or be employed as agency staff. If you have had an accident at work working at Wembley Stadium, find out if you could make an accident at work claim by calling the number at the bottom if this guide.
Injuries Caused By Events On The Field
During sporting events such as football matches sports equipment (such as the ball) could come off the pitch and into the audience, causing injuries to a spectator. Whilst spectators are generally engaged with events taking place on the field and are able to respond to them accordingly, sometimes an unexpected event could happen that a person either does not foresee or does not have time to react to. In such cases, they could suffer an injury. Personal injury claims for accidents and injuries caused by events on the pitch could be harder to make. This is because the small print of your ticket could include a disclaimer which says you (as the spectator) assume the risk of this type of event happening.
What Steps Should I Take If Injured In An Accident?
If you have suffered a spectator injury at a sporting event or concert due to negligence on the part of the provider, there are several steps which you could take if you are considering making a personal injury claim;
Collect the names and contact information for anyone involved in your accident, or who witnessed it happening.
Note down where and when the accident happened.
Take a photo of the scene and the cause of the accident, as well as of your injury.
Seek medical attention and also make sure to get a copy of your medical report.
Keep a record of any expenses which are related to your injury and accident, such as any medical costs or travel expenses.
Check that you are within the applicable personal injury claims time limit, we can help you to find out if you are.
Finally, you should contact a specialist personal injury lawyer or solicitor who can help you.
What Can I Claim If Injured In A Wembley Stadium Accident?
If you have been injured in a spectator accident which was not your fault there are different forms of compensation which you could be able to claim for. The primary types of damages are general and special damages. General damages are awarded to you for your specific injury. Special damages compensate you for the broader effects of the injury on you. Your claim could compensate you for the following financial losses;
Loss of income and earnings. This can be losses you have already experienced, as well as losses you are anticipated to lose in the future.
Medical costs and professional or family care which you have needed.
Additional expenses which you have had to meet.
In the following section, we look at how much you could possibly claim for different types of injury in our personal injury claims calculator.
Personal Injury Calculator
In this personal injury claims calculator, we have included examples of different types of injury which you could sustain and how much that injury could be awarded in compensation.
Type Of Injury
Compensation Amounts
Notes
Severe Fractures to Fingers
Up to £36,740
Fractures to multiple fingers. The amount will be concerned with whether there will be future amputations of the fingers, deformity and impairment of grip.
Facial Scarring
£9,110 to £30,090
Significant scarring to the face reduced by plastic surgery leaving cosmetic disability.
Moderate Knee Injury (i)
£14,840 to £26,190
Dislocation, torn cartilage or meniscus which results in minor instability, wasting, weakness or other mild future disability.
Moderate Achilles Tendon Injury
£12,590 to £21,070
Rupture or significant injury to the tendon. The amount awarded will be based on recovery, pain, functionality and any disability.
Moderate Psychological Injuries
£5,860 to £19,070
A person's ability to be able to function and cope with work, family and other parts of life. Possible future vulnerability. However improvement is expected and future prognosis is good.
Fracture of Clavicle
£5,150 to £12,240
The award will be concentrated on the level of the fracture, disability, symptoms and if there will be any permanent effects.
An Uncomplicated Colles' Fracture.
In the region of £7,430
Distal forearm fracture in which the radius is bent.
Food Poisoning (iv)
Up to £3,950
Pain, cramps and diarrhoea continuing for some days or weeks.
Minor Neck Injuries (ii)
£2,450 to
£4,350

Soft tissue injuries that will fully recover in 3 to 12 months.
For a more accurate assessment of your eligibility to claim compensation and examples of what you could be eligible to claim, talk to us today.
No Win No Fee Personal Injury Claims Against Wembley Stadium
One of the simplest and most affordable ways to fund a personal injury claim is to do so through a no win no fee agreement. Doing so means that for you as a claimant have the following benefits;
There will be nothing to pay in order to start your case and if your case is not successful, you do not pay our legal fees.
In instances of successful claims, the solicitor's fee can be paid from your compensation at an agreed percentage.
Contact Our Team Today
You can contact us today to start a stadium accident claim or to find out more about how to do so, call us on 0800 073 8804, or send an email to our team via Office@LegalExpert.co.uk.
Related Resources
In addition to this guide, we have related resources and articles which could be useful for victims of accidents. You can find a selection of these guides as well as other related resources below.
Football Stadium Accident Claims
This guide contains information applicable to victims of accidents and injuries at football stadiums across the UK.
Sports Spectator Accident Claims
If you have been injured whilst watching a sporting event as a spectator, find out how to claim compensation in this comprehensive guide to sports spectator accident claims.
Personal Injury Solicitors London
If you have been injured in an accident in London, find out how to claim compensation with a personal injury claims solicitor.
Edited By Melissa.