How To Claim Compensation For Personal Injury
By Mark Ainsdale. Last updated 4th July 2023. If you suffer an injury through the fault of another person, you have a legal right to claim compensation. This guide explains the claims process as well as the benefits of using a personal injury claims calculator.
Suffering a personal injury can mean that your life is disrupted, it may mean that you have suffered a physical injury or illness, but it also might mean that other parts of your life have suffered as a consequence.
Compensation is provided to help a victim of personal injury rebuild their life back as quickly as possible so that they can return to life as it was before the accident happened.
People suffer personal injuries as a consequence of the negligence of others and through no fault of their own. Sometimes the injuries that are caused can be mild, while other injuries can be very severe. It all depends on how the injury is sustained and the person who unfortunately falls victim to it.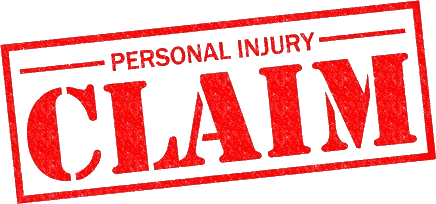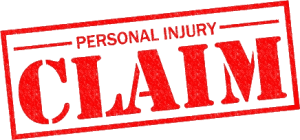 Explanation
Personal injury is an umbrella term and covers many different areas where personal injury can be caused. There are subheadings for personal injury claims such as a road traffic accident claim, accident at work, slip, trip and fall claim etc., all that amounts to a person being injured through the fault.
Sustaining any injury is no walk in the park, but to be injured because another person has been careless makes the injury sustained a lot harder to bear. Personal injury can cover victims who have sustained physical injuries, illnesses, psychological illnesses etc.
We are a firm of solicitors dedicated to working with those suffering personal injury through no fault of their own. And our personal injury claims calculator will go a long way towards identifying how much compensation you could claim for.
Have You Tried Our Personal Injury Compensation Calculator?
We fully appreciate that when a person is injured, the last thing they are probably thinking of is pursuing a claim, but we take all the hassle out of making any sort of claim. Compensation is there to help those who have suffered a personal injury so that they can get back to life as they knew it before the accident occurred.
It's natural to wonder just how much compensation you could receive for the injuries you've sustained. Much goes into assessing the value of a claim, ranging from loss of earnings and care costs to the severity of the injuries themselves.
To help provide you with a deeper insight into the potential of your case, why not use our free compensation calculator tool?
After answering a few quick questions, you'll be provided with a report that details the amount of personal injury compensation that you could receive in a successful case.
Alternatively, you can reach out and speak to us directly. Once we know more about your case, we can provide more specific advice and even connect you with our specialist personal injury solicitors, all of whom work on a No Win No Fee basis.
Select a Section
What Is A Personal Injury Claim?
Let's explain how to claim. Personal injury is a broad term that covers those who have been injured physically, mentally and have been taken ill by illness or disease, which is a direct consequence of the negligence of a third party.
According to the Law Society, over three million people are injured each year due to accidents. Personal injury in itself is a legal term and is closely linked to a tort lawsuit, which alleges that injuries that the claimant has sustained are due to the negligence of the plaintiff or defendant. There are different situations where personal injury claims can arise. Note that the scenario could dictate how much compensation a personal injury claims calculator estimates that you could receive. And these are:
Road Traffic Accident (RTA) –
So, road traffic accidents occur when a vehicle or vehicles (including cyclists) collide and cause a collision on the road.
Road traffic accidents do not always mean two vehicles or more have collided. It can be that a single vehicle has collided with a pedestrian, road debris, a tree or any other roadside obstacle.
Accidents at Work (Employers Liability) –
Accidents that happen at work can happen for a variety of reasons. Some are due to employers not following health and safety laws and procedures correctly. And allowing employees to work in ill-fitting settings without the proper tools and environment.
Accidents that happen at the workplace can be very serious. Employers must carry out all health and safety procedures correctly, ensuring that their employers are safe and out of harm's way.
Slip, trip and Fall –
Such accidents can happen anywhere in public (public liability) or privately owned premises (occupiers liability). Slips can happen due to premises having wet floors without any signs indicating that the floor is wet. Trips often occur due to loose flooring, obstacles in the way that are placed unnecessarily. Often, many trips happen due to poor maintenance of pavements, where pavements are broken or have lifted and have not been fixed.
Pavements are allowed to be slightly damaged. For a person to make a valid public liability claim regarding an uplifted pavement, the defect has to measure 1 inch or more. We accept that walkways do cause damage. It would be almost impossible to keep every pavement free from any defects. Falls generally happen due to slips and trips. Our personal injury lawyers can advise further on accident scenarios such as these.
Holiday Accidents –
Holidaymakers can have accidents or become ill while on holiday. Just as injuries can happen here in the UK, they can also happen abroad.
If you're on an all-inclusive holiday and suffer any food poisoning or upset stomach, slip, trip or fall or another personal injury, then you may be able to claim compensation.
Food poisoning compensation amounts can range from mild cases to severe cases. Below are compensation amounts that are awarded to holidaymakers who have suffered food poisoning while on an all-inclusive holiday;
A mild case of food poisoning warrants from £690 to £750 compensation amount.
Meanwhile, a moderate case of food poisoning warrants from £760 to £7,500 compensation amount.
And a serious case of food poisoning warrants from £7,600 to a maximum of £40,100 compensation amount.
Assault Claims –
The criminal Injury Compensation Authority (CICA) is a government board for victims of crime to receive compensation regardless of the culprit's punishment.
The Judicial Study Board (JSB) sets out bracket amounts for certain personal injury cases, so does the Criminal Injury Compensation Authority. Such brackets can figure out where each specific illness or injury should fit in terms of compensation.
Even if the perpetrators go to prison, they may not have the money or insurance policy to cover payouts. Therefore, the CICA ensures that victims receive sufficient compensation.
How to Start a Personal Injury Claim
Starting a personal injury claim is easier than most people think. Indeed, our personal injury solicitors can help you with this. The hardest part is actually deciding to go ahead and make a claim.
We offer any client a service that caters to all their needs to ensure that they are happy with how their case runs and that their case reaches its maximum potential and that the compensation is more than sufficient. Please continue reading about how our personal injury claims calculator could help with how to claim.
The claims process when using a personal injury claims calculator
After selecting a law firm to appoint your case, you must answer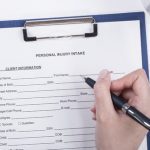 various questions regarding the accident. Personal information is first, with details such as your full name, address, date of birth and so on.
A description of how the accident happens covers the next few questions and details who is responsible. It's important at this stage to give all details of the injury and any necessary medical attention. We always say seeking medical attention is important to ensure no real damage and ensure medical evidence for your case.
Above are the main details to start any personal injury claim. These initial questions take about 10 minutes and then allow you to start the case straight away.
What Can I Claim for in a Personal Injury Case?
When dealing with any personal injury case, we like to look at it on an individual basis. No two personal injury compensation cases are the same, some may be similar, but there will be differences.
For every client we deal with, we do so on a personal basis, no one is just a number, and we ensure that every client receives a personal service. We believe that those who are victims of personal injury deserve a friendly and familiar service so that your case reaches its maximum potential. You receive the highest possible compensation amount for your injury.
Injuries can range from mild injuries to very severe, which can totally affect a person's quality of life. Compensation payouts will always reflect the amount of pain and suffering a person suffers and is likely to suffer in the future. A person who suffers a mild illness or injury is technically likely to receive less in terms of compensation than a person with severe injuries or a serious illness.
Personal Injury Claims Calculator – General Damages
We consider two areas when using a personal injury claims calculator to determine a personal injury compensation amount. And the first of these are general damages.
General Damages – such damages are there to cover the amount of pain and suffering a person has gone through due to a personal injury. There is no easy way to measure how much pain and suffering a person has gone through. Two people who go through similar accidents may experience the pain differently as people have different pain thresholds.
There are governing bodies and boards within the personal injury sector that set out guidelines that help solicitors when it comes to calculating specific amounts for different injuries. The Judicial Study Board (JSB) sets out compensation amount brackets, and solicitors can use this to calculate where each client would fit into after considering any special damages. It would be near impossible to be able to give every possible injury a precise amount. Solicitors often use medical experts to guide their decision on how much pain and suffering compensation value should add to a claim.
Special Damages For A Personal Injury Claims Calculator
We will now discuss special damages.
Special damages – these exist so that any victim of a personal injury case receives compensation financially for any out of pocket expenses.
Compensation is not there for people to make a profitable gain. Instead, it's there to ensure that any victim of personal injury returns to their position (both financially and medically) before the accident. Special damages cover the following;
Medical expenses.
Additional medical care and aftercare.
Prescription cost.
Home adaptation costs.
Rehabilitation costs.
Physiotherapy.
Loss of earnings, loss of any future earnings, promotion, job opportunities etc.
Travel costs.
Home help.
Care and assistance.
How Much Compensation will I get for a Personal Injury Claim?
Below is a table of injuries and amounts for potential compensation. Our personal injury claims calculator is particularly useful for determining these potential values.
| Part of Body | Severity Of Injury | Compensation Bracket | Description |
| --- | --- | --- | --- |
| Head Injury | Very Severe | £282,010 to £403,990 | This bracket applies to victims who have suffered very severe brain damage and may not be able to interact with their environment in any meaningful way. |
| Hand Injury | Total or Effective Loss of Both Hands | £140,660 to £201,490 | This bracket applies when there is extensive damage to both hands, rendering little more than useless. |
| Arm Injury | Loss Of One Arm (ii) | £109,650 to £130,930 | This compensation bracket covers the amputation of one arm, above the elbow. The restrictions this will have in the future are taken into consideration. |
| Leg Injury | Very Serious | £54,830 to £87,890 | This bracket applies to leg injuries that are severe enough to create the need for crutches or mobility aids for the rest of the victim's life. May include multiple fractures and severe deformity to the legs. |
| Back Injury | Severe (iii) | £38,780 to £69,730 | Severe back injuries that may involve fractures of discs, disc lesions or soft tissue damage leading to chronic conditions that require surgery. |
| Wrist Injury | (b) | £24,500 to £39,170 | Injuries that result in significant and permanent disability. Some useful movements do remain. |
| Neck Injury | Moderate (i) | £24,990 to £38,490 | Fractures to the neck, painful when moving, stiffness and inability to use full movement of the neck will warrant this type of compensation. |
| Elbow Injury | Less Severe Injuries | £15,650 to £32,010 | Impairment of function is caused but does not require any major surgery or cause significant disability. |
| Knee Injury | Moderate (i) | £14,840 to £26,190 | This bracket can apply to injuries involving torn cartilage, dislocation or meniscus, leading to future mild disabilities. |
| Eye Injury | Minor Injuries | £3,950 to £8,730 | Problems with vision, pain in the eye or temporary vision loss in an eye. |
*It is important not to take any of the above figures and compensation amounts as fact. The figures are only estimates and taken from previous cases. They do not take into consideration all types of damages. Any of the amounts can change at any time. So please note that the amounts are not necessarily fact.
The amounts are for injuries themselves, as special damages covering the financial incurrence to clients differ depending on each person. When calculating a personal injury compensation amount, we consider two areas: special and general damages. The table of compensation amounts covers the general damages.
Average Personal Injury Compensation Amounts
Probably a very common question a potential personal injury client will always ask is 'how much compensation will I get?'. And although the question seems straightforward, it is, in reality, difficult to answer.
Personal injury compensation amounts are multidimensional. There are numerous examples of personal injury scenarios. These include a road traffic accident or an injury at work, and these themselves are numerous. So, to give an average amount on a person's personal injury compensation claim is challenging to say the least. And this is especially true at the initial stages of any compensation claim case. No two cases of personal injury are ever the same. They may appear similar, but they will no doubt have differences.
Differences
People have different personal circumstances, different financial positions, pain and suffering. So, these are likely to differ from one person to the next. At the beginning of every personal injury compensation case, giving a precise amount of compensation is nearly impossible. However, it is possible to give an average estimate of how much compensation might be possible. But future pain and suffering and future financial expenses don't come into this part, as the prognosis remains a mystery.
A more precise amount comes once a personal injury case claimant receives a medical assessment and report. The medical expert then gives a prognosis, thus calculating any future pain and suffering, plus any financial losses.
Personal Injury Claims Calculator Examples
Below is a table that gives compensation amounts to different areas of personal injuries. These come from us using a personal injury claims calculator. However, you mustn't take these figures as fact since they are only speculative amounts. They don't give specific figures and consider any personal circumstances and future financial losses and expenses.
| Personal Injury Area | Compensation Amounts Awarded |
| --- | --- |
| Whiplash | £2,300 upwards depending of the severity |
| Slip, Trip and Fall | £1,000 upwards broken ankle £24,950 maximum |
| Accident at Work | Average of £5,500 upwards of £50,000 plus |
| Holiday Accidents | £860 upwards food poisoning – up to £56,000 fractured bone |
| Assault Claims | Minimum £1,000 to Maximum £50,0 000 |
*Any information in the table is as a guide and isn't necessarily exact. The average personal injury compensation amounts don't consider any special damages. That's because these differ for each individual. Nor do these figures take into consideration any future financial losses.
Time Limitation Period for Personal Injury Claims
In most cases, there is a three-year time limitation to personal injury claims. This means that anyone suffering a personal injury accident has three years to file the claim. If you don't pursue the claim within three years, it becomes time-barred or statute-barred. Some exceptions could also influence the amounts that a personal injury claims calculator provides. If a person has brain damage, they have a lifetime to claim for such an injury. Those who suffer from mental health issues have three years to recover from their current mental illness clinically.
Also, although an accident may take place on one date, the consequences may not surface for some time. In this instance, the date of knowledge is the starting point for the three years.
Children also have exceptions as the three-year limitation does not begin until they turn 18. So, they have until they are 21 to make a personal injury compensation claim.
More Guides On Claiming Compensation
Below, we've included links to some of our other guides on claiming compensation:
Personal Injury Claims Calculator FAQs
How can I calculate personal injury compensation?
You would consider the impact of the accident and the length and severity of recovering from your injuries.
What is the average payout for a personal injury claim?
This ranges from £10,000 up to as much as £379,000, depending on the severity and nature of the injury.
What percentage of personal injury claims receive a full settlement?
The majority of claims result in either a full or largely full settlement, albeit out-of-court for the latter.
What is a fair settlement for pain and suffering?
This is a settlement that meets around 80% of the total that the claimant is looking for.
What qualifies as pain and suffering?
This is any physical or mental pain that has medical evidence to support it.
Should I accept the very first offer of compensation?
This wouldn't be a wise move as the first offer is always the lowest offer.
How often do personal injury claims go to court?
Approximately 5% of claims actually end up in court.
What happens if I lose my personal injury claim?
On a No Win No Fee basis, you don't pay your solicitor's legal fees if you lose the claim.
We hope you now have more knowledge about using a personal injury claims calculator.