Can I Claim For Tripping Over A Wire?
By Daniel Wilson. Last Updated 12th August 2021. Slips and trips, whether in the workplace or in public space, are some of the most common personal injury claims. Tripping over a wire – whether an electrical cable, network cable, rope, chain or even a structural cable – can be the cause of anything from serious to minor injuries, from a sprained wrist to multiple fractures. Employers, councils and private landowners have a duty to make your workplace and public spaces safe for you to work in and to use. If you have tripped over a wire or cable, we can help you identify the right person to claim against and help you to claim personal injury compensation. You can recover for loss of earnings and medical costs, as well as claiming compensation for your personal injury itself.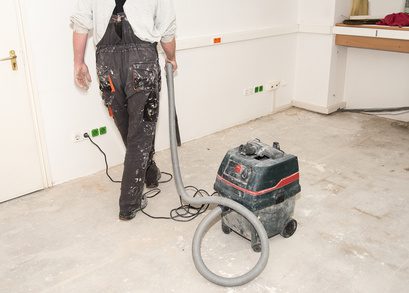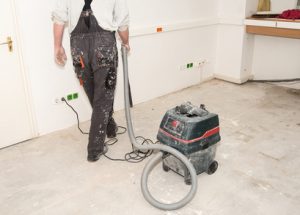 To start your No Win No Fee compensation claim for tripping over a wire or other hazard, please call us, free, now on 0800 073 8804, or contact us through our website. To find out more about trip or fall compensation, council compensation claims and accidents at work, please read on. There is also a form on our website that will let you start the process of finding out if you have a claim online. Our live chat window in the corner is also available to use.
Select A Section
A Guide To Claiming Compensation For Tripping Over A Wire
If you have had a slip or trip resulting in an injury, you may be considering making a personal injury claim. If you tripped on loose wires at work, you will have an injury at work claim, probably against your employer, but potentially also against a contractor or third party – such as an external telecommunications supplier laying cables in your workplace. If you had a trip or fall in a public place, your claim will be against the landowner or council/local authority and, again, potentially also against a contractor or third party. For example, tripping over electrical cable from a temporary generator which has been laid across a pavement, going into a building, could result in claims against the council for personal injury, as well as against the generator supplier and the contractor doing the work in the building. The building owner and operator may also be liable for trailing wires compensation.
As with other personal injury claims, your claim will include an amount of compensation for the injury itself, as well as compensation for loss of earnings for time spent off work, any care needs you may have had (including care provided by a family member during your recovery period), medical expenses (such as prescription costs or private physio costs), and any other out-of-pocket expenses. You can also claim for future losses – for example, if you can no longer do the same job due to your injury, or if you have ongoing medical or care needs.
A personal injury solicitor will go through every aspect of your claim with you, to ensure your accident at work claim or claim against the council for personal injury maximises your trip or fall compensation.
To learn more about slip, trip and fall claims, head here
Trailing Wires Injuries
How much compensation for tripping over a wire is available will depend on what the injury is – a trip could result in a fairly minor injury such as a sprain (which can still result in trip or fall compensation) or could cause a major injury with life-changing consequences, and the slip and fall compensation amounts will depend on both the severity of the injury and your losses arising from it. Therefore, your personal injury lawyer will use medical evidence (such as your GP records or a medical report) to determine what sort of injury you have sustained and what trailing wires compensation you may be entitled to.
Slips and falls can cause a wide range of injuries. Less severe injuries include wrist or ankle sprains, minor soft tissue injuries or straightforward cuts and abrasions. Some soft tissue injuries can be more serious, even if they don't initially seem to be, such as tears or damage to ligaments or tendons. More obviously, serious injuries caused by trips and falls can include fractures of varying seriousness (legs, wrists and shoulders being particularly vulnerable), head injuries, internal bleeds or even spinal cord injuries.
Whatever your injury, if you have any concerns you should seek medical attention immediately. This will also help when it comes to providing evidence for your claim.
Can I Claim For Tripping Over A Wire At Work?
In the workplace, your employer has a duty of care under the Health and Safety at Work ect. Act 1974 and related regulations (such as the Workplace (Health, Safety and Welfare) Regulations 1992, which particularly deals with traffic routes) to manage risk and to ensure that your place of work is free from hazards such as trailing cables. Employers also have a duty to complete risk assessments and manage any hazards appropriately. Trailing cables could be found under a desk, overhead or in designated walkways.
In order to make a claim, you will need to show that your employer (or anyone employed by them to do so) did not comply with the relevant health and safety legislation to appropriately manage or remove such risks – for example by using a cable tidy or by cordoning off an area where temporary work is taking place. Your employer may also be responsible if the trailing cables were left by an outside contractor or another third party, or you might have a claim against both the employer and the third party.
Can I Claim For Tripping Over A Wire In A Public Place?
In a public place, the landowner or council has a similar duty to prevent accidents and minimise risks to members of the public, so there should be no trailing wires left where people can trip over them. A public place may be outside, such as in the street or a park, but can also include indoor spaces such as shops, shipping centres, sports facilities or museums. Council compensation claims are fairly common, as are claims against other landowners.
There are obviously lots of different potential hazards in public places. Again, trailing wires may be permanent or temporary – any electrical equipment is likely to have a wire, which will cause a hazard needing to be managed. This could be as simple as the use of a vacuum cleaner in a shop or a temporary generator anywhere in public. An open-air event, such as a festival, will have generator wires, tent ropes and all manner of potential trip hazards.
What Should You Do If You Tripped On Loose Wires?
If you have tripped on loose wires at work or in public, try and obtain as much evidence as possible. This includes evidence as to the nature of the hazard – photos of the wires are particularly helpful, but witness statements are always useful. If you can get the details of any witnesses at the time, we can help them prepare a witness statement in due course, but any information written at the time can be very important.
You should also seek medical attention as soon as possible (especially – obviously – if it is a serious injury). Your GP and/or hospital records will form the basis of a medical report to support your claim. If you have a series of treatments, such as physiotherapy, those records will also be helpful.
Keep a record of all out-of-pocket expenses you incur – this could include prescription costs, medical appointments (such as private physio), receipts for purchase of aids (such as a walking stick) or larger costs such as care. Anything you spend as a result of the accident may form part of your claim for compensation, so keep all receipts possible and/or note down the cost at the time.
Tripping Over A Wire Personal Injury Claims Calculator
Injuries caused by tripping on loose wires can vary considerably, and how much compensation for a fall will be paid will depend on things like the severity and recovery time of your injury caused by your trip or fall. The table below sets out examples of general damages awarded for trip or fall compensation. The figures have been taken from the latest version of the Judicial College Guidelines (JCG).
These guidelines are used by legal professionals to come up with a suitable general damages payment to reflect the pain and suffering experienced due to your injuries.
| Injury | Description | Amount |
| --- | --- | --- |
| Brain/head Injury | (e) Minor - minimal brain damage, if any | £2,210 to £12,770 |
| Back Injury | (c) Minor - a full recovery (or almost full) will have taken place within 2-5 years without surgical intervention | £7,890 to £12,510 |
| Hip injury | (d) Moderate - the injury will have been significant, but if there is permanent disability, it is not major | £26,590 to £39,170 |
| Shoulder Injury | (b) Serious - shoulder dislocated, leading to pain in the neck, elbow, and other parts of the arm | £12,770 to £19,200 |
| Arm Injury | (b) Permanent disablement - one or both forearms will have been seriously fractured with major and lasting disability | £39,170 to £59,860 |
| Elbow Injury | (a) Severely disabling | £39,170 to £54,830 |
| Wrist Injury | (b) - injury results with major and lasting disability, with some useful movement remaining | £24,500 to £39,170 |
| Leg Injury | (c) Less serious - simple femur fracture with no joint damage | £17,960 to £27,760 |
| Knee Injury | Severe - (ii) a fracture that originated in the leg but has spread to the knee, causing constant, permanent pain | £52,120 to £69,730 |
| Ankle Injury | Modest - less serious injuries such as sprains or undisplaced fractures | Up to £13,740 |
The figures in the table only relate to general damages, and therefore the full compensation amount could be higher if special damages are also included.
Please speak to us for further advice. Most calls only take around 10 minutes, and our personal injury solicitor can give you an outline of what might be included in your claim for compensation.
No Win No Fee Compensation Claims For Injuries From Tripping Over A Wire
If you've sustained an injury by tripping over trailing wires or leads, then you may be interested in making a claim for compensation. If so, one of our solicitors could help.
There are many benefits to working with a solicitor; for example, an experienced solicitor can help ensure that all areas of your claim are covered with the correct evidence. They can take statements from witnesses who saw you trip over the wire, and can advise you on further steps you can take to strengthen your case.
Our solicitors offer their services under a Conditional Fee Agreement (CFA), which is a type of No Win No Fee arrangement. When claiming with a solicitor under this arrangement, you aren't required to pay any upfront fees or ongoing costs to your solicitor for them to work on your case. Furthermore, if your claim doesn't succeed, then you won't pay your solicitor for their services.
If your claim succeeds, then your solicitor will take a legally capped success fee from your compensation award.
Contact our advisors today to see if you could be eligible to work with one of our solicitors for your personal injury claim.
Contact Legal Expert Today
Personal injury claims must be made within three years of the accident, whether it was at work or in a public place (the personal injury claims time limit), so call us now to get your claim started. Calls us free on 0800 073 8804 or contact us through our website.
Useful Links