Washington Personal Injury Solicitors – No Win No Fee
We specialise in claiming compensation for Washington and Tyne and Wear residents who have suffered an accident that wasn't their fault. Every year, people across Washington and the surrounding Tyne and Wear area are injured due to the negligent or illegal behaviour of others. If you have recently experienced an accident at work, been involved in a traffic collision or taken a fall in a public place, our Washington team of personal injury solicitors can help you to retrieve financial compensation.
We Offer A Personal Injury Service For Washington That Can't Be Matched
Our personal injury solicitors have been assisting people in the Washington area and beyond for several years, offering consistently high levels of customer service across the board. When you consult our Washington personal injury solicitors team about an accident, you will receive a service we are confident cannot be matched by any other legal firm. After selecting us to help you pursue a personal injury claim, you will receive:
A No Win, No Fee service with no hidden fees
Highest levels of legal expertise
Complete and utter dedication
Complete transparency and effective communication from beginning to end
Free consultations and legal advice and support whenever you require it
Guidance throughout the claims process
A highly capable team of solicitors who are able to take on any valid personal injury case and win you back the compensation you deserve
Terrific customer service is our number one priority and we never force our clients to dip into their own back pocket to pay for our legal expertise. Instead, we take a cut of the final compensation settlement – which will be explained in full detail before your case begins.
If you want a high-priced team of expert lawyers by your side without having to spend a penny, you've come to the right place.
Suffered An Accident in Washington? We Can Help
Our team of personal injury solicitors for Washington have won a wide variety of personal injury claims over the years and won many thousands of pounds for hundreds of different people. If you've been involved in one of the following types of accident, you may be eligible for compensation:
Accidents suffered in the workplace
Accidents suffered on business premises
Accidents suffered as a driver
Accidents suffered as a passenger (either in a car or on board public transport)
Assault in Washington
Animal attacks
Sudden illness
Slips, trips and falls on a public property or business premises
Accidents suffered at organised events (such as sporting occasions, music festivals or conferences)
We understand that the personal injury claims process can make certain people feel uneasy,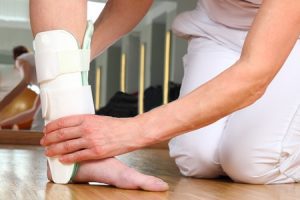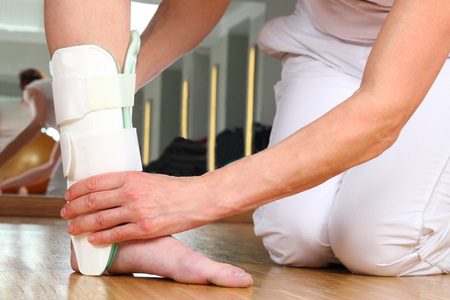 which is why our Washington team always go to great lengths to help our clients feel comfortable. We'll simplify all the legal language into terms you can understand, and allow you to be as involved in the claims process as you'd like to be. We'll always take on as much of the work as possible too – ensuring you never have to worry about anything apart from signing a few forms.
It is your right to claim compensation. If you've suffered an injury in an accident that wasn't your fault, it could lead to a catalogue of additional problems including:
Reduced mobility
Depression
Anxiety
Loss of current/future earnings
Large medical bills
Our legal team can claim the compensation you need to get back on your feet after an accident and prevent greater problems occurring later down the line.
We Make The Personal Injury Claims Process Simple
When you use our personal injury solicitors, the claims process is made extremely simple. We begin by asking you a few questions about your accident such as:
When did the accident take place?
What happened during the accident?
Were you with anybody during the accident?
Do you have any documents that can help strengthen your claim (e.g. eyewitness reports, police reports, photographic evidence, video on mobile phone)?
What sort of injuries did you suffer during the accident?
Do you have proof of any loss of earnings?
From your answers, we will be able to determine whether you have a valid claim for compensation. If you require assistance gathering evidence which can support your claim, our legal team will be more than happy to help you in any way they can.
All valid Washington claims are then taken through to a second stage, where our personal injury solicitors will build a case and write a letter to the party responsible for causing the accident. This party then has around 8-12 weeks to respond. If they fail to get back to us within this time-frame, the claim will be taken to court.
Once the defendant has responded to our letter, a financial settlement can be agreed upon. In most cases, this can be done out of court in an amicable fashion. If the defendant fails to attend the settlement meeting or refuses to pay the agreed financial compensation fee, the case will then be taken in front of a judge.
Our personal injury solicitors Washington will support you every step of the way and stay by your side no matter which direction the case heads in, always doing their best to provide you with an updated estimate of the financial figure you're likely to receive and also how long the case is likely to last. Everything we do is done with the utmost transparency, honesty and openness, which means you'll always know exactly where your claim is up to. We'll be with you all the way during the claim to answer any questions you may have, all you have to do is pick up the phone.
Call Our Washington Personal Injury Solicitors Team Today
If you've been injured in an accident that wasn't your fault, give us a call today on 0800 073 8804. Our Washington personal injury solicitors team will be able to help you claim the financial compensation you're entitled to no matter what type of accident you may have been involved in.
We're proud of our excellent reputation in the Washington and Tyne and Wear area and will do everything we can to uphold it – offering you a committed, dedicated, personalised legal service from the moment you make your first inquiry.