Lowestoft Personal Injury Solicitors No Win No Fee
By Mark Ainsdale. Last Updated 2nd September 2021. Welcome to our Lowestoft personal injury solicitors guide. Are you looking for Lowestoft personal injury solicitors? When you have suffered an accident that was not your fault resulting in a personal injury then deciding to take out a compensation claim can be a tough decision to make. Thankfully, our Lowestoft personal injury team are here to ensure that you have the confidence you need to make a stand and claim the compensation you are entitled to and get the justice that you rightly deserve. Our expert legal advice and excellent representation will ensure you get the maximum amount of legal expertise put into your claim. So please read on to discover how to claim compensation.
Why Use Our Personal Injury Solicitors For Lowestoft
When you have been unfortunate enough to have been a victim of an accident that was not your fault, we know that there are a huge number of options for you out there in terms of people offering their help to make a claim for compensation. So why should you choose our personal injury solicitors covering Lowestoft? Quite simply because we believe that you won't find a better personal injury service anywhere in the UK.
Legal Expert provides:
Specialist in house personal injury solicitors – Our injury solicitors deal solely with personal injury cases. Because of this, we are specialists and have an in-depth knowledge of all types of claims meaning you get the best advice and representation.
Ongoing advice and communication – You'll never feel out of the loop with our personal injury services. We'll keep you updated so you always know what is going on.
We fight your corner 100% – Our Lowestoft injury team will fight tooth and nail to get you the maximum amount of compensation for your injury, all on a no-win-no-fee basis.
Our Lowestoft Personal Injury Solicitors Team Can Help In All Personal Injury Cases
Whatever type of personal injury you have suffered, our No Win No Fee personal injury team can help you as you wonder how to claim. Our areas of work include (but are not limited to):
Catastrophic Personal Injuries
Have you or a close family member had a catastrophic injury? Catastrophic injuries can have life-changing impacts on both the victim and the family. These issues can include:
The loss of employment or livelihood.
The need to rely on others for care.
The high costs of ongoing medical treatment and rehabilitation.
The high costs of equipment needed such as appliances, aids and adaptations to help make life tolerable.
We have personal injury solicitors for Lowestoft that specialise in catastrophic and life-changing injuries so if you are unfortunate to have been the victim of one or know someone who has been the victim of such an event then get in touch today.
Road Accident Claims
We know it can be scary being involved in a road traffic accident. Whether you are a driver, car passenger, travelling on a bus or simply crossing a road, it can have a significant impact on your life.
Despite Britain's cars and other modes of transport being safer than ever before, the greater amount of traffic on the road means that severe road accidents are still extremely common. If you have been involved in a road traffic accident that wasn't your fault then get in touch with our RTA personal injury solicitors today to start your claim for the compensation that you are entitled to. And from there, our personal injury solicitors in the Lowestoft area can answer any queries you may have.
Industrial Injuries
Have you suffered an industrial accident or maybe you have contracted an industrial disease that wasn't your fault? If so, you could be owed compensation. Our Lowestoft personal injury team work with the full range of industrial diseases and industrial accident claims including:
Accidents due to insufficient training.
Accidents due to faulty equipment.
Accidents due to insufficient safety equipment/clothing.
Asbestosis.
Mesothelioma.
Carpal Tunnel Syndrome.
RSI.
Vibration White Finger.
Accidents at Work
Accidents in the workplace can come in a myriad of forms and our Lowestoft personal injury solicitors team are well placed to help you regardless of the circumstances. As long as the accident was not your fault, you should be able to claim compensation, even if it was partially your fault. That is because from health and safety training through to manual handling and ensuring the quality of all equipment being used, it is an employer's responsibility to ensure that they evaluate and eliminate any potential danger in the workplace.
We have experts in the full range of accidents at work from construction site accidents to office injuries. Get in touch with our expert personal injury solicitors covering Lowestoft today.
Slips, Trips and Falls
Have you suffered a slip, trip or fall in Lowestoft or the surrounding Suffolk area? Whether your accident was caused by a misplaced fixture in a bar, pub, shop or restaurant or an uneven or broken pavement, you may be entitled to claim for compensation if the accident was not your fault. Get in touch with our personal injury specialists today to start your claim for compensation.
Medical Negligence Claims in Lowestoft
Despite having some of the best healthcare in the world, sometimes mistakes do happen at our doctors surgery, hospitals and dental practices. If you think you have been the victim of medical negligence or clinical negligence in Lowestoft or elsewhere then get in touch with our specialist personal injury lawyers who will assess whether you have a valid claim or not. Example cases we deal with include:
Medical misdiagnosis.
Dental injuries.
Prescription errors.
General Practitioner errors.
Surgical accidents and errors.
Medical misdiagnosis.
Our medical negligence personal injury specialists are waiting for you to get in contact. You could be entitled to a significant amount of compensation so don't delay and get in touch today.
Talk to Our Lowestoft Personal Injury Team Today
If you have had an accident that was not your fault then under UK law you may be entitled to compensation for your injuries. Not only could this give you valuable funds to compensate for your injury and loss of earnings, it can help you out the accident in the past and look forward to the future with confidence.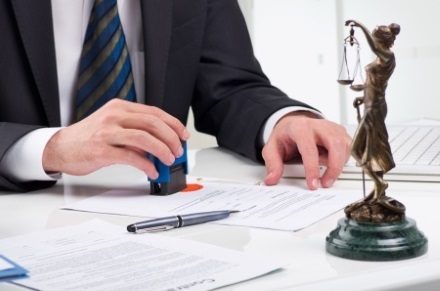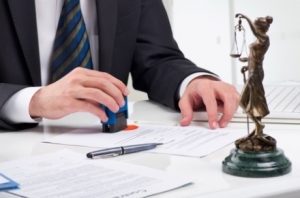 Give us a call today on 0800 073 8804 or complete our contact form to speak to one of our specialists. We will talk to you about your accident and injury and assess whether you have a claim or not. If you do, we can then start the process of beginning your Lowestoft No Win No Fee personal injury claim immediately.
Lowestoft Personal Injury Solicitors FAQs
What types of accidents could I claim for?
These include slips, trips, falls, road traffic accidents (RTAs) and any accidents at work.
What evidence do I need for my claim?
You need the findings of a medical assessment to confirm the extent of your pain and suffering.
What is the importance of a medical assessment to your claim?
This is vital because, without this, your case lacks sufficient credibility in terms of proving your injuries.
Is there a maximum window in which I can claim?
Yes, so you have to file your claim no more than 3 years after the accident takes place.
What is the legal cap?
The legal cap is approximately 25% of your compensation payout.
When do I pay my personal injury solicitor if my case does win?
You would pay your solicitor at the very end of the case rather than beforehand or within the case's duration.
Does the defendant attempt to settle cases prior to a trial?
Yes, though sometimes the settlement might come through right before the trial begins.
What is the primary benefit of a court trial to the claimant?
The main positive is that you could achieve maximum compensation via the judge's decision.
How long does it take to receive my compensation?
It takes around 28 days to receive a settlement after the agreement.
Thank you for reading our Lowestoft personal injury solicitors guide.