Maidenhead Personal Injury Solicitors No Win No Fee
By Mark Ainsdale. Last Updated 1st September 2021. Welcome to our Maidenhead personal injury solicitors guide. If you've suffered a personal injury in Maidenhead then you may be entitled to compensation if it was not your fault. Our Maidenhead personal injury team are ready and waiting to take on your personal injury claim whether it is a straightforward, minor accident or injury or a large, complex or catastrophic serious incident.
People who have suffered an injury that was not their fault can often suffer consequences that are life-changing. From lifelong pain and discomfort to being unable to function as they once could or having their earning capacity affected, we understand that it can be a very difficult time.
Our Maidenhead personal injury solicitors team only ever take on a select number of cases to ensure that we provide a dedicated, focused and proactive personal injury service that gives every one of our clients the time and advice they need to ensure they get the maximum amount of compensation for their injury.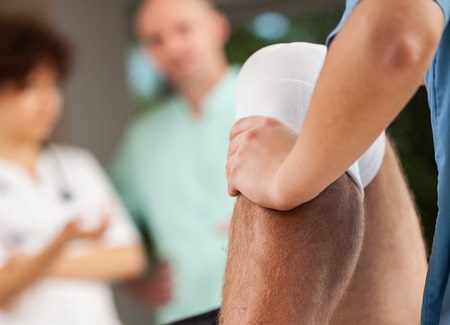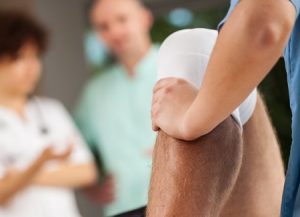 We've been providing personal injury services for many years and many of our clients come by the way of personal referrals. Our clients appreciate the time afforded to them and the way that we operate in a clear and transparent way and provide a prompt, reliable and sympathetic service that is responsive and proactive to your needs. This ensures that our personal injury solicitors for Maidenhead can resolve your claim as quickly as possible whilst getting you the maximum amount of compensation and justice that you require. So please read on about how to claim.
How Our Maidenhead No Win No Fee Personal Injury Services Work
Our personal injury services are straightforward and simple. If your accident or injury was within the last three years then you are within the time limit of making a Maidenhead personal injury claim. When you call us, you'll speak to one of our specialists who will talk to you about how to claim and ask you questions about your accident and injury. This is to assess whether you have a valid compensation claim or not. We'll be open and honest with you and as soon as we have assessed your case we'll be able to tell you whether we can take it on or not on our No Win No Fee basis.
Once our personal injury solicitors covering Maidenhead take your case on, we will ask you to provide some relevant documents or we will request them on your behalf. This can include things like accident records, police records and medical records. A claim letter will then be sent to the defendant that we have identified as being responsible for your accident and then they have up to 12 weeks to respond.
Thankfully in the majority of our personal injury cases, defendants admit liability and we then work hard to negotiate the best settlement we can for you. If liability is not admitted then the case will proceed to court and will be heard before a judge. Don't worry if this is the case, our personal injury solicitors for Maidenhead are highly experienced and you can be assured that you have an expert by your side. They'll argue your case before the judge in an attempt to get them to rule in your favour.
Remember: All Of Our Cases are No Win No Fee
Don't be put off making your Maidenhead personal injury claim by thinking that you cannot afford it. You do not need to pay upfront fees or expenses to ourselves. Our solicitors work on your case to get you the most amount of compensation they can as we are only paid by yourselves if we successfully win the claim on your behalf and get you the compensation you deserve. We then take a small percentage of the compensation that was agreed at the very outset of the claim. Everything we do is clear and transparent and you will always know where you are with our personal injury solicitors in the Maidenhead area.
Our Personal Injury Expertise Includes (But Not Limited To):
Work accidents
Falls
Slips
Trips
RSI
Asbestosis and Mesothelioma
Dog bites
Cycling accidents
Sporting accidents
Whiplash injuries
Armed forces injuries
Criminal injuries
Falls
Food poisoning
Medical negligence
Misdiagnosis
Clinical negligence
Industrial diseases
Injuries in public places
Industrial deafness
These represent just some of the personal injury claims in Maidenhead we can help you with.
If you have suffered an accident or injury but do not see it listed above then don't worry. The fact is we can take on most cases regardless of the type of injury or accident if it is clear that is was not your fault. If in doubt, give our specialist Maidenhead claims advisors a call, they'll talk to you about your accident and injury and tell you whether you may have a chance of making a No Win No Fee personal injury claim
Our Maidenhead Personal Injury Teams Pledge to You
Unfortunately in life, however careful you are sometimes accidents will happen. Sometimes these occur because of the negligence of someone else and in these cases it is only fair that you should be compensated for your suffering, discomfort, pain and financial losses.
Our Maidenhead personal injury team will do all in their power to get you the justice you deserve and the maximum amount of compensation you are entitled to. We will use all of our skills, qualifications and experience to represent you to the very best of our ability and ensure your case is dealt with to the highest of professional standards.
Don't Delay, Call Our Maidenhead Team Today!
If you have been injured in an accident and it was not your fault then you are entitled to make a claim for compensation. Don't sit back and think should I, make that call today and talk to one of our personal injury solicitors covering Maidenhead, as they will talk to you about your case.
If we think you have a good case, we'll represent you on a No Win No Fee basis and fight tooth and nail to help you move on with your life and get you a fantastic compensation package as well as the sense of justice and peace of mind that you have been seeking. Call our Maidenhead personal injury team on 0800 073 8804.
Maidenhead Personal Injury Solicitors FAQs
When can I begin my claim?
You can start a claim at any time after your accident happens.
How long do I have to make a claim?
You have 3 years in which to state your intention to claim, even if the case itself lasts for a while.
What is the typical length of the claims process?
This could stretch from 12-18 months, if not longer.
When could a case come to an end more quickly?
This would rely on the defendant accepting liability and agreeing a suitable settlement figure.
What evidence do I need to make a successful claim?
This relies on witness statements, a medical assessment report and any photographs or CCTV footage.
How long does it take to receive an offer?
This depends on how quickly the defendant decides to accept responsibility for the accident.
What if the defendant doesn't accept liability?
In that case, it could be that your claim ends up in court.
And what if my claim does go to court?
In that scenario, you have the potential to achieve maximum compensation by virtue of a judge's decision.
Other Useful Compensation Guides
Thank you for reading our Maidenhead personal injury solicitors guide.