Loughborough Personal Injury Solicitors No Win No Fee
Our Loughborough personal injury solicitors team specialise in winning compensation for anyone in the area who might have suffered an accident that wasn't their fault.
If you've been injured in an accident at work, in a public place/business premises or at an organised event in Loughborough , our team of injury solicitors can help you claim the money you're entitled to – the money that can help you get back on your feet.
Loughborough No Win, No Fee Service
We operate on a No Win, No Fee basis – taking a pre-agreed percentage of successful claim pay-outs. If we deem your case proves to be invalid, we won't charge you a penny for any of our legal services.
Throughout the process, you'll never be forced to pay for any consultations, research or any other legal procedures. There are no hidden fees anywhere along the line either. When you consult our Loughborough personal injury solicitors team to assess your claim, you won't ever have to worry about finding a way to pay.
Why Should I Use Your Loughborough Personal Injury Solicitors Team?
Aside from offering a service that doesn't require you to dip into your savings, we also provide the best customer care in the UK. Our expert personal injury solicitors' knowledge of both the Loughborough area of Leicestershire and the claims process is second to none, as is their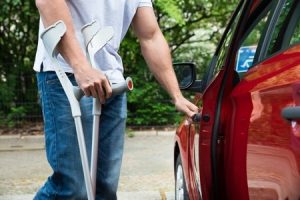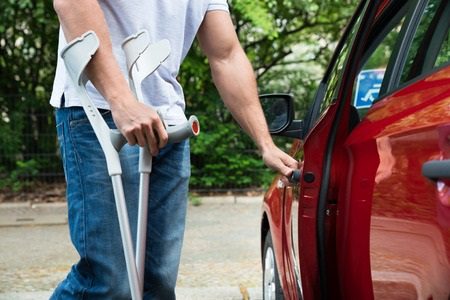 understanding of what it is to offer a superior service for clients.
When you use us to make a claim, our team will go to great lengths to ensure you feel comfortable and reassured throughout the entire claims process. We pride ourselves on our high levels of customer service and deem total transparency and open communication to be key to our terrific success levels in personal injury.
What's more, our legal team for Loughborough can help you no matter what type of accident you might have been involved in. Over the years, we've managed to successfully claim financial compensation for clients in Loughborough who have been victims of:
Road accidents (as drivers, passengers, cyclists and pedestrians)
Victims of assault
Slips and trips on public property
Accidents in the workplace
Our personal injury claims service is simply outstanding, with our solicitors offering a personalised, customer-focused approach that makes us the preferred choice to a big name law corporation. We treat our customers how they ought to be treated and give them our undivided attention, offering them a team of solicitors they can trust.
What Does The Claim Procedure Involve In Loughborough?
The personal injury claims world is a diverse one, and no two cases are ever alike. However, we can break the vast majority of personal injury claims down into three simple steps, quickening the process as best as possible to increase your chances of receiving compensation in prompt fashion.
Typically, each claims process can be completed in three key steps: The Q&A Session, The Communication Letter and The Overall Settlement.
Step 1: The Q&A Session
We like to kick off every personal injury claim with a Q&A session to help us gather an understanding of the accident and give us an insight as to who might be responsible for causing it.
During this Q&A, we'll ask you a few questions about your accident, your injuries and any ramifications caused. This all conducted in a light, breezy but professional manner to help you feel at ease. If you feel the need to stop and take a break, we can do so at any time and return to the Q&A at a later time or date. You're also free to ask us about anything that might be on your mind regarding your case. A few of the questions we tend to ask our Loughborough clients include:
Where/when did your accident occur?
How did the accident happen?
What sort of injuries did the accident cause?
Do you have any evidence to support your claim (police reports, eyewitness reports, mobile phone footage)?
Do you have any evidence to support your injuries (doctor's notes, medical reports)
Do you have any evidence to demonstrate how your life has been affected by your accident (proof of loss of income)?
We can help you to gather any evidence for your claim, and our solicitors will also be on hand at any time you need us for any legal advice or support.
Step 2: The Claim Letter
The communication letter is a document that our solicitors will write up and send to the person who is responsible for causing your accident. Within this letter, we will carefully inform this person that you are entitled to financial compensation and we intend to make a claim.
Step 3: The Overall Settlement
After receiving our letter, the person responsible for your accident will have to inform us whether they accept liability or not. If they admit they have acted negligently, our personal injury solicitors team for Loughborough can sit with them and discuss an appropriate settlement fee. If they refuse to admit liability, the claim will be taken to court, where our team will argue your case in the presence of a judge.
The overall settlement can often take a few months to complete, but our legal team will stay by your side every step of the way and keep you up to date with everything from beginning to end.
What Sort Of Consequences Can My Loughborough Accident Have?
Your accident may cause all kinds of complications in the long run, even if the injuries you sustained appear to be nothing more than cuts and bruises at first.
Some injuries can lead to problems that you couldn't possibly predict – issues that have the ability to affect your life in all kinds of detrimental ways. Your accident may lead to:
Loss of current and potential earnings
Reduced future earnings
Long-term effects
Medical bills
Decline in quality of later life
Pain and suffering
This is why making a claim is so important. Our team of trustworthy, skilled solicitors are capable of winning you the compensation you need to help prevent any of these complications from occurring and help make your life as comfortable as possible.
If you've been injured in an accident that wasn't your fault in the Loughborough area of Leicestershire, speak to our team of personal injury solicitors today on 0800 073 8804.
If you are entitled to financial compensation, we'll fight for your cause from beginning to end and get you the justice and compensation that you deserve and are entitled to.