Personal Injury Solicitors | Sheffield | No Win No Fee
By Mark Ainsdale. Last Updated 17th May 2023. Welcome to our Sheffield personal injury solicitors guide. On this page, you will find a guide to choosing the best firm of personal injury solicitors to process a personal injury claim on your behalf. It contains everything you need to know about making a claim and covers some of the most common types of claims. You must be within the personal injury claim time limit of three years to make a claim. If you are, this guide should be useful to you.
Legal Expert's Research Into Personal Injury Claims Against Sheffield City Council
Legal Expert has found that personal injury claims cost Sheffield City Council over £447,000 in the past year.
In response to a Freedom of Information request, the local authority confirmed that 79 claims were made against them between April 2022 to April 2023. 
Personal injury compensation paid out irrespective of when the claim was made totalled £447,507.82.
The causes of these claims included:
Accident on council premises

Bullying

Defective tools/equipment

Housing communal stairs/footways

Carriageway defect

Motor collision

Missing/defective manhole covers

Occupational disease

Surface defects
A duty of care is bestowed on Sheffield City Council to maintain any premises, spaces or highways they control and ensure they are reasonably safe for employees and the public.
Following an accident caused by council negligence in which you were injured, you may be interested in starting a claim. Get in touch to find out how our expert personal injury solicitors could help you.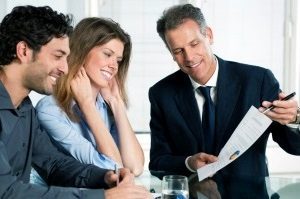 How To Make Your Personal Injury Claim
Legal Expert is a team of personal injury solicitors, which has proven to be very effective in processing accident claims on behalf of our clients. We have a history of winning substantial compensation payments across many different types of claims.
We always approach a claim, intending to get the most compensation possible for the claimant. Yet, we won't ever take any actions that might threaten your ability to claim or jeopardise your chance of winning compensation.
When you decide to use our national claims service, you gain access to several additional services. For example, if you need to undergo a medical examination to prove how severe your injuries were, Legal Expert can arrange a free examination in the Sheffield area for you.
Choosing The Best No Win No Fee Solicitor Can Be Critical To Your Claim
To have the maximum possibility of having a successful outcome to your claim, you need to find the best personal injury lawyer to process your claim for you. All legal firms are not the same. Some of them only focus on specific types of cases or areas of the law. Others only offer legal services such as conveyancing. What you need is a specialist legal firm that deals with No Win No Fee accident claims. Legal Expert is such a legal firm. We process hundreds of accident claims every year and offer our claims service to people across the UK. Therefore, you would greatly benefit from working with our Sheffield personal injury solicitors.
Read Reviews Of Different Solicitors And Lawyers In Your Area
As stated above, finding the best solicitor to process your claim is critical. However, how do you go about this? How do you sort the good from the bad? One useful tool is a review site. If you can find a good review site that covers solicitors and allows members of the public to post reviews, this is a good place to start your search. When you are reading and comparing the reviews, make a note of information such as:
The date of the review – is it up to date or too old to still be relevant?
The claim details – the claim the review is based on needs to be similar to your own.
The contents of the review – what is the reviewer saying? Did they have a good or bad experience with the legal firm? What were the pros and cons of using them?
Comments: If people comment on the review, do the comments generally agree with the reviewer, or are they saying the review is wrong?
The fees structure – does the solicitor that the review is about offer a Conditional Fee Agreement (CFA)? If so, what percentage of the compensation settlement will they take as their fee?
Does The Location Of A Solicitor Matter?
It might seem logical to you to use a local Sheffield solicitor to process your claim, as it will be easier to deal with a local firm. You could use a local firm if you wish to, but there is no real reason to do so. You can keep in touch with your legal team using the telephone and email no matter where they are. A more important consideration than a physical location is how effective your solicitor will be in processing your claim.
Some legal firms, such as us here at Legal Expert, work nationwide, helping people all across the UK to make accident claims. Our Sheffield personal injury solicitors can book for you to have a medical assessment in the area. So, our local medical experts include,
Ravindra Sawant
Britannia Way
Catcliffe
Sheffield
S60 5BD
Ghulam Wattoo
Blades Enterprise Centre
John Street
Sheffield
S2 4SW
What Personal Injury Claims Does Legal Expert Conduct?
Legal Expert can process any personal injury claims Sheffield residents may need assistance with. We successfully win compensation for hundreds of clients every year across a very wide range of different types of claims. However, there are some types of claims we handle more often than others. So, although we are happy to take on any claims, these below are the most frequent that our clients come to us with. And note that this table also demonstrates the injuries that you could claim online.
| Injury | Severity | Notes | Compensation |
| --- | --- | --- | --- |
| Brain Damage | Very severe | The person might be able to follow some basic commands. However, they will need full-time care and show little meaningful response to their environment. | £282,010 to £403,990 |
| Neck Injury | Severe | A neck injury that is associated with incomplete paraplegia or results in permanent spastic quadriparesis. | In the region of £148,330 |
| Knee Injury | Severe (ii) | Constant pain and limited movement caused by a leg fracture that has extended into the knee joint. | £52,120 to £69,730 |
| Arm Injury | Less severe | The person will have suffered with significant disabilities. However a substantial recovery has taken place or is expected to. | £19,200 to £39,170 |
| Back Injury | Moderate (ii) | Frequently encountered back injuries, that disturb the ligaments and muscles and cause backache. | £12,510 to £27,760 |
| Shoulder Injury | Serious | A dislocated shoulder with damage to the lower part of the brachial plexus that causes shoulder and neck pain. | £12,770 to £19,200 |
| Elbow Injury | Moderate or minor | Elbow injuries such as lacerations, simple fractures or tennis elbow syndrome. The recovery rate will affect how much is awarded. | Up to £12,590 |
| Leg Injury | Less serious (iii) | Simple tibia or fibula fractures, or soft-tissue injuries, with minor ongoing symptoms. | Up to £11,840 |
| Whiplash Injuries With Psychological Injuries | One or more | Lasting for 18-24 months | £4,345 |
| Whiplash Injuries | One or more | Lasting for 18-24 months | £4,215 |
Workplace Industrial Disease Claims
Despite strict UK Government legislation intended to ensure that every company operates a healthy environment for their staff, industrial disease and illness claims are quite common. Some environments, such as working in a nuclear power station, a mine, etc., can expose employees to a higher risk of illness. Legal Expert and, in particular, our Sheffield personal injury solicitors can help you to claim compensation if you have contracted a work-related illness due to your employer exposing you to a health hazard.
Claim For Instances Of Medical Negligence
Legal Expert can act as your medical negligence lawyers if you have come to harm due to the negligent actions of a medical professional. Every doctor, specialist, consultant, nurse and member of care staff has a duty of care towards their patients. If they fail in this duty and cause harm to a patient, then clinical negligence will be deemed to have occurred. In this case, Legal Expert should be able to help you to claim compensation. We have the experience required to tackle large organisations such as the NHS, winning compensation for our clients.
Sheffield Area Accident and Injury At Work Statistics
Your employer has a legal obligation to provide you with a safe working environment, free of health hazards. This legislation forms part of the Health & Safety standards that each company must comply with. When your employer fails in this compliance, and it leads to you receiving an injury caused by an accident at work, Legal Expert should be able to help you to claim compensation. The table below shows work-related accident statistics for the Sheffield area.
| Sheffield Work-Related Accidents | 2012 | 2013 | 2014 |
| --- | --- | --- | --- |
| Other accidents | 95 | 103 | 81 |
| Injury due to electric shock | 4 | 3 | 1 |
| Machinery-related accidents | 36 | 30 | 39 |
| | 1 | 0 | 0 |
| Explosion related accidents | 0 | 1 | 1 |
| Injury caused by fire | 4 | 2 | 1 |
| Injury caused by chemical exposure | 19 | 4 | 9 |
| Injury caused by a fall | 62 | 41 | 51 |
| Injury caused by an animal | 7 | 4 | 3 |
| Manual handling accident | 261 | 177 | 153 |
| Physical assault | 27 | 30 | 30 |
| Injury caused by a slip, trip or fall | 266 | 220 | 169 |
| Injury caused by being struck | 28 | 28 | 14 |
| Vehicle accidents | 17 | 7 | 8 |
| Injury caused by being hit by an object | 117 | 85 | 78 |
| Crush-related injuries | 3 | 3 | 2 |
Slip, Trip, And Fall Injury Claims
Of all the types of accident claims that we process here at Legal Expert, slips, trips, and falls are most common after road traffic accidents. These accidents can happen anywhere, at any time. Either in a public place or at work. Something as simple as a wet floor in a restaurant can cause a slip, which results in serious injuries. If you are injured in a slip, trip or fall, Legal Expert should help you make a compensation claim for your injuries. Please get in touch with our Sheffield personal injury solicitors today about how to claim.
What Are Serious Injury Claims?
A serious injury claim is any claim that involves claiming life-changing injuries. Injuries such as paraplegia, quadriplegia, loss of a limb, damage to one of the internal organs, or severe brain damages are examples of such injuries. When Legal Expert processes a claim for serious injuries, we know that we will likely need to claim for additional types of damages. These damages will compensate the claimant for the loss of life quality, inability to work, and other long-term effects of their injuries.
Claim For A Road Traffic Accident In Sheffield
Road traffic accidents are the most frequent type of accident for which we process a claim here at Legal Expert. We can assist in claiming for all types of RTA injuries. From minor cases of whiplash through to the loss of a loved one in a fatal car crash. If the accident was not your fault, or in some cases, if nobody was at fault, Legal Expert should be able to help you make a claim.
Road Traffic Accident Statistics For Sheffield
This table includes data for the number of victims seriously injured or killed on the road in Sheffield.
| | 2014 | 2015 | 2016 | 2017 |
| --- | --- | --- | --- | --- |
| Pedestrian | 63 | 49 | 64 | 97 |
| Cyclists | 32 | 23 | 30 | 48 |
| Motorcyclists | 34 | 21 | 30 | 48 |
| Car occupants | 48 | 45 | 70 | 122 |
| Others | 9 | 4 | 12 | 10 |
| Annual total | 186 | 142 | 206 | 325 |
No Win No Fee Compensation Claims
Legal Expert offers our national No Win No Fee claims service to residents of Sheffield and all across the UK. We offer more than simply processing your claim; we can also provide you with value-added services, such as a free medical examination in the Sheffield area. There is no risk involved in using our claims service to try and claim compensation, as we don't charge a fee until we win your compensation for you. Give our Sheffield personal injury solicitors a call today, as you have nothing to lose and everything to gain.
What Does No Win No Fee Mean For Claimants?
Our No Win No Fee agreement is very easy to understand. It is based on a standard Conditional Fee Agreement (CFA). What this means is that when you come to us and ask us to handle your claim, we won't charge you any fee initially. We will not ask you to pay any ongoing fees as we process your claim, even if settling can take many months. Finally, if we are unsuccessful in winning you a compensation payment, we will zero our fees, and you pay nothing. When we do receive compensation award for you, though, we will take our fees out of the payment before giving you the rest. Please get in touch to find out more about how to claim.
Getting Started
If you are ready to engage Legal Expert as your personal injury claims solicitors to process a personal injury claim, the process of getting started is very simple indeed. Call the number you will find below, and talk to one of our legal team. They will go over several questions with you, and the answers to these questions help us understand more about your claim. Once we know enough to make informed recommendations, we will offer you some free legal advice on what to do next. In most cases, this advice will be to use our national claims service to get you the eligible compensation.
I Still Have Some Questions, Where Can I Find More Advice?
Do you want to know more about how the Legal Expert national claims service works? Or maybe you have general questions about the process of making a personal injury claim? If you have any questions, please contact Legal Expert right now on the number below. When you do, one of our Sheffield personal injury solicitors will be on the line to provide you with the information and answers you need, using plain and simple English and not legalese.
How To Contact Our Team
Do you believe you have a valid reason to make a personal injury claim? Are you ready to proceed with that claim right now? If so, please call Legal Expert on 0800 073 8804, and we can get your claim started as soon as possible.
Information For Helpful Contacts
If you need to get in touch with the Police in Sheffield, for example, to report a road traffic accident you were involved in, here are the contact details:
South Yorkshire Police
Snig Hill Police Station
Sheffield
South Yorkshire
Telephone: 101
Website: southyorks.police.uk
For information about the local court that covers the Sheffield area, you can try these contact details:
Sheffield Combined Courts Centre
The Law Courts
50 W Bar
Sheffield
S3 8PH
Telephone: +44 114 281 2400
Website: courttribunalfinder.service.gov.uk/courts/sheffield-combined-court-centre
The closest NHS hospital to Sheffield to get treatment is this one:
Sheffield Teaching Hospitals NHS Foundation Trust
Royal Hallamshire Hospital
Glossop Rd
Sheffield
S10 2JF
Telephone: +44 114 271 1900
Website: www.sth.nhs.uk
At the link below, you will find a guide to claiming compensation for a head injury:
A guide to claiming for a head injury
At the link below, you will find a guide to claiming compensation for a back injury:
A guide to claiming for a back injury
Other Guides Available To Read
Sheffield Personal Injury Solicitors FAQs
What is a Letter Of Claim?
So, this is the written notice that the defendant receives about the victim's intention to take legal action.
And how would the defendant respond?
Once in receipt of this letter, the defendant has 28 days to admit or reject liability.
What happens if the defendant quickly accepts liability?
This could see the quick agreement of a settlement figure for the victim to receive.
But what happens if the defendant doesn't accept liability?
In that scenario, the solicitor would then begin legal proceedings on the client's behalf.
Why might the defendant reject liability?
They may genuinely feel that they aren't responsible, or perhaps they wish to avoid paying out to the claimant.
What is the benefit of the case going to court?
This would potentially allow the claimant to achieve their maximum compensation target if they're successful.
Conversely, what is the downside of a trial?
The legal costs are higher, plus if the case is high-profile, it could bring unwanted attention for the victim and also the defendant.
When could I begin my compensation claim?
You can take the first step towards a claim today by speaking with us here at Legal Expert.
Thank you for reading our Sheffield personal injury solicitors guide.