Hereford Personal Injury Solicitors – No Win No Fee
By Mark Ainsdale. Last Updated 20th August 2021. Welcome to our guide on working with Hereford personal injury solicitors. By reading this guide, you will learn how to claim compensation and what the claims process would involve. Our Hereford team of personal injury solicitors specialise in retrieving compensation for anyone who might have been injured in an accident that wasn't their fault. If you live in Hereford or the surrounding Herefordshire region and have been injured at work, on the road, or in a public place, we can help.
We're extremely proud of our legal team. Year after year, we continue to provide a personal injury claims service that gives people the opportunity to claim back money they deserve. If you've been hurt in an accident and your life has changed. As a result, our expert solicitors can examine your case and fight for your cause. And due to our No Win No Fee policy, you don't have to pay solicitor fees if your case loses. But of course, we're confident that if we work with you, we are highly likely to win you compensation. And we can provide legal advice about any step of the claims process that you wish to know more about.
Am I Entitled To Compensation?
If you're hurt due to negligent or criminal actions of another party in Hereford or anywhere else, you may well be entitled to compensation. Part of our job involves assessing a client's case when they present it to us and determining whether a certain party acted irresponsibly or illegally. Once we have established the validity of a personal injury claim, we'll adopt the case and give it our undivided attention in the quest for an appropriate financial settlement.
Listed below are just some of the types of accidents our personal injury solicitors for Hereford can support you with:
Road traffic accidents
Our personal injury solicitors covering Hereford can win you compensation. And that's true if you're the victim of a road traffic accident as a driver, passenger (either in someone else's vehicle or on board Herefords public transport) or pedestrian.
Accidents at major events
Large-scale events such as sports fixtures or music festivals must have strict safety procedures to keep everyone in attendance protected. If you've been hurt at an organised event that failed to adhere to safety standards, you may be eligible for compensation.
Our legal team can investigate the incident for you and determine whether you deserve financial remuneration for your injuries.
Accidents in Hereford public places
Certain public places may pose hazards to people passing through if the land is not carefully maintained and the surrounding environment is not cared for correctly. If you suffer an accident in a public location in Herefordshire, give our legal team a call, and we'll be able to tell you whether you have a compensation case.
Work accidents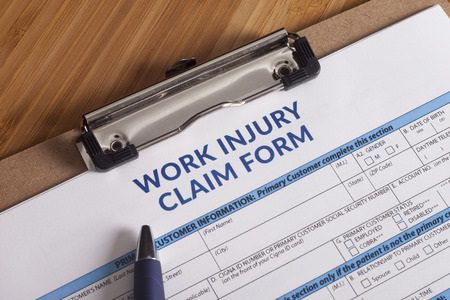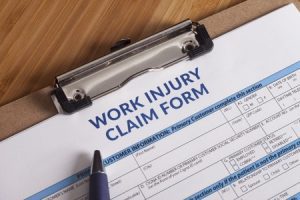 Accidents in the workplace are one of the most common types of personal injury claim in Hereford. Our team possess great knowledge regarding the responsibility of employers and are capable of spotting a valid personal injury case very quickly.
If you've fallen at work, been struck by an object, handled poorly functioning equipment or sustained an injury/illness over a long period of time, there's a good chance that our personal injury solicitors covering Hereford can help you to claim compensation. So please speak to us if you wish to make a compensation claim after an accident at work.
Is It Complicated To Make A Claim With Our Personal Injury Solicitors For Hereford?
Not with our legal team. We make the personal injury claims process simple and easy. All we ask you to do is answer a few simple questions about your accident and sign a few pieces of paperwork. We'll do all the negotiating, chasing and investigating for you and give you the option to be as involved in your personal injury claim as you'd like to be.
Some clients enjoy being kept up to date regularly about the progress of their case. Others want to keep the case at arm's length so that they can get on with their lives – and that's fine too. We respect your wishes and do everything we can to ensure you feel at ease during the entire process. And our legal services are there to help you in any way that you require.
The personal injury claims process typically involves three main steps.
A Few Questions
When you decide to pursue a personal injury claim, our legal team will begin the process by asking you a few questions about your accident. Among the information we'll need to know is:
When and where the accident took place
How the accident happened
Who saw the accident
Where you were with when the accident occurred
Who you believe might be responsible for the accident
What sort of injuries you sustained as a result of the accident
Our legal team for Hereford will guide you through this informal Q&A session in a supportive, respectful manner. If you don't know the answers – don't worry. Our team can investigate the incident to establish what happens and determine whether you have a viable personal injury claim.
We can also help you to amass some useful evidence surrounding your case and about how to claim. This can go a long way to ensuring you receive a financial pay-out when the process draws to a close.
Claim Letter
After determining the validity of your claim and obtaining as much information as possible about your accident, our team will write a letter to the person/organisation responsible for causing your injury. This person/organisation typically have 8-12 weeks to respond to the letter, although this can vary from case to case.
An Agreed Financial Settlement
If the person/organisation admits liability, your claim can be settled out of court quickly and calmly. However, if a compensation fee cannot be agreed upon, the case will be taken to court. From there, our solicitors will continue to support your claim and hopefully get a judgement in your favour. Please speak to our personal injury lawyers serving the Hereford area for more information.
No Win No Fee
So, what makes Legal Expert different from the other personal injury solicitors covering Hereford? A major factor is that we always work with clients using a No Win No Fee policy. And the idea of this is to ensure that you, the claimant, don't lose out from a financial standpoint. But we're not just talking about you winning your case and avoiding having to pay out a lot of compensation. We're also talking about what would happen if, for some reason, your case happens to lose.
So, let's recap. If you win your case, you will pay a success fee to your personal injury solicitor. And this success fee has a legal cap that you would agree with your solicitor beforehand. So, that means that you won't lose a major proportion of what you're successfully winning. But now, let's look at what happens if your case loses. In that scenario, do you know how much you would pay your personal injury lawyer? Not a single penny. Because they have to win your case to earn their money. And that can only be a good thing for you, right? So, benefit from No Win No Fee and speak to us about starting your claim today.
What You Could Receive In Compensation
Now, it's all well and good for us to talk about what goes into the claims process. But we know that the main reason for you to take legal action is to receive compensation. And therefore, it's likely that you wish to know just how much compensation you are potentially going to receive. Sure, there is no guarantee that you win your case, though a victory is likely if you have strong evidence. Yet, numerous factors will play a role in determining the final amount of compensation that the settlement comprises.
So, amongst these are the severity of the injury, with the more serious injuries being worth more than the minor injuries. Then, there is the extent of the damage from a time perspective; how long might it take you to make a recovery? Or is it possible that you could be nursing the effects of the accident for a long time to come? And then there is the nature of the injury itself, with some body parts having more value than other areas. This explains the amounts in the table below, with these potential payout figures coming from the Judicial College.
| Injury | Severity | Notes | Compensation |
| --- | --- | --- | --- |
| Brain Damage | Very severe | The person might be able to follow some basic commands. However, they will need full-time care and show little meaningful response to their environment. | £282,010 to £403,990 |
| Neck Injury | Severe | A neck injury that is associated with incomplete paraplegia or results in permanent spastic quadriparesis. | In the region of £148,330 |
| Knee Injury | Severe (ii) | Constant pain and limited movement caused by a leg fracture that has extended into the knee joint. | £52,120 to £69,730 |
| Arm Injury | Less severe | The person will have suffered with significant disabilities. However a substantial recovery has taken place or is expected to. | £19,200 to £39,170 |
| Back Injury | Moderate (ii) | Frequently encountered back injuries, that disturb the ligaments and muscles and cause backache. | £12,510 to £27,760 |
| Shoulder Injury | Serious | A dislocated shoulder with damage to the lower part of the brachial plexus that causes shoulder and neck pain. | £12,770 to £19,200 |
| Elbow Injury | Moderate or minor | Elbow injuries such as lacerations, simple fractures or tennis elbow syndrome. The recovery rate will affect how much is awarded. | Up to £12,590 |
| Leg Injury | Less serious (iii) | Simple tibia or fibula fractures, or soft-tissue injuries, with minor ongoing symptoms. | Up to £11,840 |
| Whiplash Injuries With Psychological Injuries | One or more | Lasting for 18-24 months | £4,345 |
| Whiplash Injuries | One or more | Lasting for 18-24 months | £4,215 |
How Much Money Will I Receive?
It's difficult to determine the compensation amount until we know the full facts about your accident. Every personal injury claim is different, and when we've established what happened our Hereford legal team will be able to provide you with an estimated compensation figure. Different claims last for different lengths of time. But our Hereford personal injury solicitors do their very best to push through every single case in a thorough, effective manner. And due to our No Win No Fee policy, you will only pay your solicitor's fees if you win your case. In other words, if for some reason your case loses, you don't have to pay a penny.
Contact our Hereford personal injury solicitors team today on 0800 073 8804. Our team will answer any of your questions. And we can begin your personal injury compensation claim the same day that you make your first inquiry.
Other Useful Compensation Guides
Hereford Personal Injury Solicitors FAQs
What is a claim for a personal injury?
This is an attempt to receive compensation after suffering harm from an accident that isn't your fault.
What are examples of a personal injury?
This includes fractures, muscle tears and long-lasting pain due to a slip, trip or fall.
What evidence is necessary for you to make a personal injury claim?
This includes your medical assessment, witness statements, any CCTV footage and photographs of the incident.
How long does a personal injury claim take to settle?
This generally takes between 12 and 18 months, though some cases settle quicker, and other cases drag on longer.
What is a good settlement offer?
This is an offer that meets approximately 80% of your target settlement figure.
What are the 3 types of damages?
These are general, special and also punitive damages.
How does a defendant pay out a settlement?
This can be either as one lump sum or as numerous payments over a period of time.
Is emotional distress a personal injury?
This doesn't classify as a personal injury, but it doesn't mean that it couldn't make up your claim.
Thank you for reading our guide about working with Hereford personal injury solicitors.