Newcastle-Under-Lyme Personal Injury Solicitors No Win No Fee
By Cat Way. Last Updated 28th February 2023. Welcome to our Newcastle-Under-Lyme personal injury solicitors guide. Have you had an accident in Newcastle-Under-Lyme and suffered a personal injury? If so, you are one of over 3 million individuals every year that suffer an accident at home, at work, outdoors, or in their car. In many of these cases, somebody else was at fault, which means that the accident victim could receive compensation.
There's no doubt about it, the law surrounding personal injury claims is complex and complicated, but with the help of our Newcastle-Under-Lyme personal injury team, making a claim for compensation can actually be relatively simple, and you could soon have the compensation that you deserve under UK law. Please read on for further details about how to claim by working with our personal injury lawyers.
What Types Of Claims Can Our Solicitors Help With?
Our solicitors have years of experience in a wide range of personal injury claims. For example, our solicitors could help if you are interested in claiming for:
Medical negligence, such as cases of negligence misdiagnosis, wrong site surgery, prescription errors, or never events.
Road traffic accidents, such as hit-and-runs, pedestrian or cyclist accidents, and car crashes.
Accidents at work, such as injuries caused by employer negligence like slips, trips or falls, electric shock injuries, and manual handling injuries
Criminal injuries, such as assaults, attacks, and sexual abuse
Fatal accidents on behalf of a loved one
Public liability injuries such as in a public park or shop
There are many benefits to using a personal injury solicitor to help you through the claims process. For example, a solicitor can evaluate your claim and ensure that all areas are considered thoroughly and filed in full. They could also help you gather evidence to support your claim and arrange for you to attend a medical appointment as local as possible.
Making a Claim With Our Newcastle-Under-Lyme Team Of Solicitors
Once you've spoken to one of our Newcastle-Under-Lyme claim specialists who will ascertain whether you have a valid case for compensation, to construct the foundations of your case, your claims solicitors will need to know:
The date of your accident
Details of how the accident happened
Where the accident happened
Details of the injuries you sustained
Any medical diagnoses and treatment you received
Whether or not you are a member of any trade unions (this could mean you are entitled to free legal representation)
Our personal injury solicitors might also need to look at:
Documentary evidence of loss of any earnings and expenses that may have occurred due to the injury you have sustained.
Documentation about any insurance cover you have, such as motor or household policies, that may cover the costs of your claim.
Any other documents that could be used to strengthen your compensation case.
Once your personal injury solicitors covering Newcastle-Under-Lyme have all this information, they can inform you of:
How strong your claim is and how to claim.
A rough estimate of how much your claim may be worth.
Your solicitor will also inform you about the processes involved when proceeding with your claim and will talk with you about how your case will be funded. Don't be afraid to write all this down and ask any questions that you need answering. Our solicitors will be more than happy to put at rest any concerns you have.
Starting Your Claim
The first step your personal injury solicitor for Newcastle-Under-Lyme will take will be to send a claim letter to the defendant, the person who is allegedly responsible for your accident. This will set out the details of what injuries you have and the circumstances in which they happen.
The defendant will then have approximately three months to investigate and reply to the claim letter. Their reply should say whether they deny or accept responsibility. If they accept responsibility, your specialist solicitor shall then try to settle the matter out of court. The table below shows just some of the injuries that you could claim compensation for.
| Injury | Severity | Notes | Compensation |
| --- | --- | --- | --- |
| Brain Damage | Very severe | The person might be able to follow some basic commands. However, they will need full-time care and show little meaningful response to their environment. | £282,010 to £403,990 |
| Neck Injury | Severe | A neck injury that is associated with incomplete paraplegia or results in permanent spastic quadriparesis. | In the region of £148,330 |
| Knee Injury | Severe (ii) | Constant pain and limited movement caused by a leg fracture that has extended into the knee joint. | £52,120 to £69,730 |
| Arm Injury | Less severe | The person will have suffered with significant disabilities. However a substantial recovery has taken place or is expected to. | £19,200 to £39,170 |
| Back Injury | Moderate (ii) | Frequently encountered back injuries, that disturb the ligaments and muscles and cause backache. | £12,510 to £27,760 |
| Shoulder Injury | Serious | A dislocated shoulder with damage to the lower part of the brachial plexus that causes shoulder and neck pain. | £12,770 to £19,200 |
| Elbow Injury | Moderate or minor | Elbow injuries such as lacerations, simple fractures or tennis elbow syndrome. The recovery rate will affect how much is awarded. | Up to £12,590 |
| Leg Injury | Less serious (iii) | Simple tibia or fibula fractures, or soft-tissue injuries, with minor ongoing symptoms. | Up to £11,840 |
| Whiplash Injuries With Psychological Injuries | One or more | Lasting for 18-24 months | £4,345 |
| Whiplash Injuries | One or more | Lasting for 18-24 months | £4,215 |
Making An Offer
Our personal injury solicitors in the Newcastle-Under-Lyme area can then put a value on your claim. Your solicitor might also want to know if you have an idea of the amount of personal injury compensation that you are willing to accept and if you would want to make what is known as an 'offer to settle' for that compensation amount, also known as a 'Part 36 offer'.
Your specialist solicitor for Newcastle-Under-Lyme will give you advice as to whether they think it's a good step to make a 'Part 36' offer and how it may affect your case. If the defendant accepts the 'Part 36' offer and a compensation amount is agreed upon, the compensation claim can be settled without going to court.
Settlements At Court
If a settlement cannot be made out of court, your personal injury solicitor will offer their expert opinion on whether you should proceed with legal action. This will mean going to court, where it will be heard before a judge.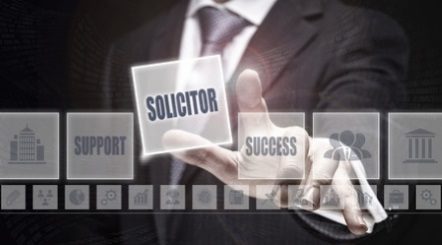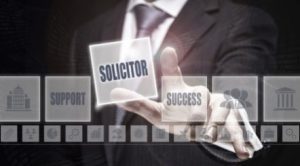 You may think this is daunting, but it isn't really, and you'll have our expert Newcastle-Under-Lyme legal team at your side who will explain everything going on and answer any questions you have. Once the case has been heard, it is then just a question of waiting for the judge to decide on the case's outcome and finding out if you have won and have been awarded compensation.
No Win No Fee AKA Conditional Fee Agreements
We take cases on a No Win No Fee basis. This is also known as a Conditional Fee Agreement. These were introduced in 1998 as a solution for those people who could not afford legal representation.
How Do They Work?
Essentially, you only pay for your solicitors work on the condition that your case is successful and you receive compensation. That means if your claim is unsuccessful, you won't be charged a penny. That means there is no risk at all for you taking out a claim as you won't be it with any bill should you lose. And so this protects your financial interests as you work with our personal injury solicitors for Newcastle-Under-Lyme.
What Are The Advantages of Entering Into a Conditional Fee Agreement?
If the case is lost, you do not need to pay for any solicitors fees.
If the case is won, you know exactly how much the fee you will be paying (an agreed percentage agreed before commencement of the case).
Because your solicitor's fee is based on a percentage of the claim, it is in their interest to get you the maximum amount of compensation.
Contact Our Newcastle-Under-Lyme Personal Injury Team Today
If you have been injured in an accident that was not your fault, then you could be entitled to claim thousands of pounds in compensation. Thanks to our No Win No Fee Conditional Fee Agreements, our personal injury solicitors for Newcastle-Under-Lyme are ready and waiting to take your claim on now with no upfront costs to you at all.
Complete our contact form or call 0800 073 8804 now, and you could soon have the compensation and justice you deserve and are entitled to.
Helpful Guides
Newcastle-Under-Lyme Personal Injury Solicitors FAQs
How long do I have to file a claim?
You can file a compensation claim within 3 years of any accident.
Are there exceptions to this rule?
Yes, for criminal injuries and historic sexual abuse cases, the time limit changes accordingly.
What evidence do I need for my claim?
This includes an up-to-date medical assessment, witness statements and also any available CCTV footage or photographs.
But what if I already have a medical assessment after the initial accident?
You still need a current and independent evaluation to properly assess your present-day condition.
How will the claims process operate?
So, your solicitor sends a Letter Of Claim to the defendant, and the negotiations then begin for a potential settlement.
When will I receive my first settlement offer?
This will come once the defendant begins to accept liability.
Do I have to accept the first offer?
No, you make the decision as to whether you wish to accept the offer or not.
Should I turn down the first offer?
We would recommend that you do so since you're likely to receive a higher second offer.
Thank you for reading our Newcastle-Under-Lyme personal injury solicitors guide.