Plymouth Personal Injury Solicitors
If you have been injured in an accident which was not your fault in Plymouth, you may think that you need to use Plymouth personal injury solicitors to process your claim. Through the course of this article we will show you why this is not the case. No matter where you live in the UK, our solicitors are able to help you make a successful personal injury claim. Whilst we can help gather the evidence necessary to support your claim, we could help further by organising for you to be assessed by one of the medical experts who are part of our panel. These medical experts are based across the UK and we may be able to carry out your medical assessment locally to you.
Whilst our offices are not based in this area, we are able to assist claimants here. Find out more in the rest of our guide below.
How We Can Help Residents Of Plymouth To Make A Personal Injury Claim
When making a personal injury claim you need to be aware that there is a personal injury claim time limit in the UK. This means that after a three year period (taken from the date you are injured or discover your injury) your right to bring the claim expires.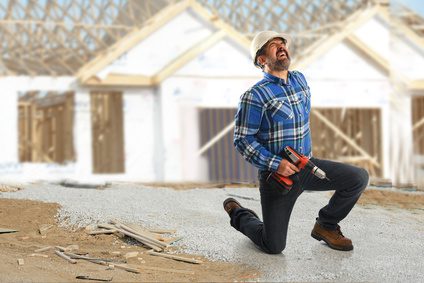 For you to successfully make a personal injury claim, we need to be able to clearly show several factors to the party responsible. We need to demonstrate that they owed you are duty of care at the time of the incident. Next we need to show that they breached this. Finally, we need to show that this breach was the direct cause of your injury or illness. A good example of this could be an incidence of medical negligence in Plymouth which injures a patient. The doctor involved will have owed their patient a duty of care and if the negligence led to the injury, this care was breached.
The sooner you contact our team and start your claim, the sooner we can gather any evidence necessary and begin your claim.
How Our Specialist
Personal Injury Claims
Team Can Help And Why Having The Right Legal Expert On Your Side Is Important
The biggest step in making a personal injury claim is often deciding which solicitor, lawyer, or law firm to represent you in your claim. All solicitors operating in the UK are regulated by the industry standards body, the Solicitors Regulation Authority. However, the services the provide and the standard of those services can vary greatly. To find the right expert lawyer for your claim, follow the guidelines set out below.
A solicitor will work very closely with you throughout a claim. They will need to see personal information such as your medical reports and, potentially, other information on your personal life. They may also need to see the financial impact an injury has had on you. With this level of responsibility you need to know that the solicitor you choose is trustworthy. You also need to be confident that they have the expertise necessary to successfully complete your claim.
Reviews Of Solicitors In The Plymouth Area
One of the best ways to be sure that your solicitor is both trustworthy and knowledgeable is to research them, and the company they work for online. With digital resources and online solicitor review platforms it is easier than ever to learn whether a solicitor has a trustworthy reputation. From the experiences of previous customers, you can also see if the Plymouth personal injury solicitors you are researching have the ability to successfully make your claim. Whilst you are conducting your research, also note which solicitors do, and do not, offer a comprehensive no win, no fee service.
Will My Claim Be Affected If My Solicitor Is Not Located In Plymouth?
People often still think that they need to use professional services in their local area, such as using Plymouth personal injury solicitors to claim compensation. However this is not the case today. By using a variety of communication methods you can remain in close contact with and be updated on a regular basis by your solicitor, even if they are based on the other side of the country.
The most important part of whether or not a solicitor is right for you is not where they are based. What is more important is their experience, their knowledge, and their prior record of having successfully conducted similar claims in the recent past. We hope we have illustrated why you do not need to use a personal injury solicitor in your local area when making a claim.
To help make your claims process easier, we also work with medical experts in this area. These include: 
Simon Wearne
Stoke Physiotherapy Clinic
129 Devonport Road
Plymouth
PL1 5RQ
Joyshri Sarangi
Stoke Physiotherapy
129 Devonport Road
Stoke
Plymouth
PL1 5RQ
Claims Our Personal Injury Solicitors Can Conduct
Our specialist team are able to conduct many different types of personal injury cases across the country for our claimants. In the following sections we will look in a little more detail at just some of these claims.
Claims for industrial diseases and work related health concerns
Some of the most common forms of industrial disease people suffer from in the UK are those affecting the lungs and the respiratory system. These diseases can often take years to develop and present, meaning you may need to claim compensation against an employer from many years or even decades ago. Find out how to make such claims in this guide.
Medical negligence in Plymouth
Instances of clinical or medical negligence can result in serious injuries or illnesses which affect you over the long-term. You could have suffered negligent treatment through care from your GP surgery, a hospital, dental practice, or any other healthcare practice. Remember, when you are under the care of any medical professional they owe you a duty of care. You can find out more about claiming for medical negligence in Plymouth in this guide.
Claims For Accidents At Work In Plymouth With Related Statistics
There are many different ways in which people can be and are injured in the workplace. Accidents can happen in any line of work, whether you work in an office, a shop, or something which could have more risk factors, such as farming. If you have suffered a workplace injury and illness in Plymouth, we could help you.
| Accidents at work in the Plymouth Local Authority Area | 2011/12 | 2012/13 | 2013/14 |
| --- | --- | --- | --- |
| Other. | 51 | 63 | 48 |
| Injuries from electric shocks. | 2 | 0 | 0 |
| Injuries caused by or related to machinery. | 14 | 12 | 10 |
| Burns and other injury from fire. | 1 | 0 | 1 |
| Being exposed to a substance harmful to health. | 8 | 3 | 2 |
| Falls from a height. | 31 | 26 | 31 |
| Injuries caused by an animal. | 3 | 1 | 0 |
| Manual handling accidents and injuries. | 171 | 75 | 102 |
| Being assaulted. | 26 | 8 | 12 |
| falls, trips, and slips on the same level. | 158 | 133 | 135 |
| Being hit in some way. | 28 | 17 | 16 |
| Impacts from vehicles. | 1 | 0 | 2 |
| Impacts from objects. | 56 | 40 | 40 |
| Being struck by or pinned under a falling object. | 0 | 0 | 4 |
The table above contains data for accidents in the workplace in the Plymouth Local Authority Area which have been reported to relevant authorities under the Reporting of Injuries, Diseases and Dangerous Occurrences Regulations, or RIDDOR.
Slips, trips, and falls
In statistics produced by the Health and Safety Authority for accidents in the workplace, as well as those from the ROSPA, we can consistently see falls, trips,and slips are the most frequent way in which people are injured. We can see in the table above that this type of accident are the first or second most common (as seen over time).
Whether in the workplace, as a pedestrian, or when in other locations, falling over can often lead to secondary injuries. If you slip by a swimming pool you could hit your head and fall into the pool.
Claims for severe types of injury
Any of the types of accident looked at above can lead to injuries across a spectrum. Those attracting the highest level of compensation will be for serious or severe injuries. No matter the severity of the injury, or the impact that it has had upon you, our team can help. The most severe injuries often require long-term care after discharge from hospital and may require you to use private medical treatment. We will factor these costs into the total amount of compensation that we help you to claim for.
Road traffic accident claims in Plymouth
Road traffic accident claims can be made for crashes in cars, motorbikes, whilst cycling or may involve commercial or even public vehicles. In the most recent year statistics are available for (2016) we can see that there were a total of 96 road traffic accident casualties across all modes of transport. This includes people injured and killed. The total number of accidents on the road which have happened in this area is much higher, though many of these do not result in injury.
Plymouth road traffic accident statistics
This table includes information on the total number of people either killed or who were injured in a serious way in road traffic accidents across Plymouth in the given years.
| | 2014 | 2015 | 2016 | 2017 |
| --- | --- | --- | --- | --- |
| Pedestrian | 20 | 23 | 23 | 29 |
| Cyclists | 22 | 7 | 16 | 17 |
| Motorcyclists | 19 | 31 | 35 | 25 |
| Car occupants | 21 | 16 | 20 | 32 |
| Others | 3 | 1 | 2 | 7 |
| Total number | 85 | 78 | 96 | 110 |
No Win No Fee
Legal Services For Claimants In Plymouth
In the past solicitors such as ours have found that one of the biggest barriers to people making a personal injury claim is the financial implication of doing so. After being injured you might find that you have had to take time off work without pay, have had to assume reduced or lower paid duties, change carers, or have in other ways had your income impacted. As such, the prospect of making a compensation claim can seem financially daunting. This is why no win no fee claims were created. This enables claimants to take action without having to take on a extra expenses.
What fees are payable and when are they due?
With a no win no fee claim, the fee payable will be calculated based on the award secured for you. However, it will not be payable until your claim has been settled. This is the no win, no fee element. The most crucial part for claimants is that if we can not win you case, we won't expect to bill you.
Taking The Next Steps
Your next steps are simple. If after reading this guide you still have any questions, you can browse our site further or pick up the phone and speak to our expert team. We are on hand all day, every day to take your queries. And, if you are ready to begin your claim, gather together any important or relevant information you have and
Find out more about our personal injury claims services
Our solicitors have an excellent track record of helping claimants such as yourself in claims as diverse as car accidents, medical negligence, and accidents in the workplace. We have successfully helped people to claim for injuries and illnesses. You can find out more information about the best ways we can help you to get the compensation you are owed by calling our team, or by reading our dedicated guides.
Start Your Personal Injury Claim
There are several ways in which you can get in contact with our team, details of which are listed below. Additionally to these, you can also use the 'support' feature to talk to our team and request a all back. There is also a contact form at the top of this page where you can request a call from a member of our team.
Tel: 0800 073 8804
Email: info@legalexpert.co.uk
Helpful Contacts In Plymouth
Below we have included some helpful contact information for services or bodies you need to contact after suffering an injury in Plymouth.
Plymouth Police Enquiry Office
Devon & Cornwall Police
Charles Cross Police Station
Plymouth
Devon
PL4 8HG
Tel: 01392 420320
Web: Devon and Cornwall Policing
Plymouth Crown Court
The Law Courts,
Armada Way,
Plymouth
PL1 2ER
Tel: 01752 677400
Web: Plymouth Combined Court
Derriford Hospital
Derriford Rd,
Crownhill,
Plymouth
PL6 8DH
Tel: 01752 202082
Web: www.plymouthhospitals.nhs.uk
Opening hours: A&E Open 24 hours a day
Medical Negligence Solicitors In Plymouth
If your claim is related to negligent medical treatment you have received at an NHS or private medical facility in this area, find out more about making a claim.
Other Guides Available To Read