Craigavon Personal Injury Solicitors No Win No Fee
Craigavon, situated in the north of County Armagh is a diverse town that is particularly well known for its lakeland area as well as a range of sports and leisure activities. This mixed with some industrial areas and the residential zones means that there are a diverse range of personal injury cases that our Craigavon personal injury team of solicitors deal with including:
Accidents at Work
Employers are more and more conscious about health and safety than ever before. They are legally obliged to ensure the health, safety and well-being of their employees is looked after and that the workplace is a safe place to work without risk to health or safety. Their duties include:
Ensuring machinery and equipment is safely maintained and serviced and safe to use
Protective clothing and equipment is supplied and used where necessary
Manual handling is reduced as much as possible
There are adequate safety procedures, policies and equipment
Precautions are taken against fire
All workplace hazards are identified and assessed
These just give a flavour of an employer's duties and in the most part, most Craigavon and other UK employers adhere to these and workplaces are safe to work in and accidents minimised.
However, this is not always the case and sometimes accidents do happen if you are unlucky enough for one to happen to you and it was not your fault then you may be entitled to claim compensation for your injury.
Industrial Diseases
Unfortunately whilst in the course of their work, people can be exposed to a wide range of harmful substances in the workplace which can cause a range of conditions that can range from mild discomfort to debilitating illnesses and even death. Some of the most serious conditions are those that are linked with asbestos such as:
Asbestosis
Lung cancer
Mesothelioma
Occupational Asthma
Pleural Plaques
Pleural Thickening
Pneumoconiosis
Silicosis
Pleural Effusion
Other industrial diseases and conditions we can assist with include:
Vibration white finger
COPD
RSI
If your industrial disease or condition is not on the list above we will almost certainly be able to help you still. Call one of our specialist advisors today on 0800 073 8804.
Road Traffic Accidents
Every year, tens of thousands of people are injured in some way whilst travelling on the road and some of these are in Craigavon. Injuries can range from whiplash and soft tissue injuries to more serious conditions such as spinal and brain injuries. Our Craigavon personal injury team are highly experienced with dealing with a wide range of road traffic accident and personal injury claims that include:
Car accidents: Whether you were driving the car or were a passenger in Craigavon and you have been involved in an accident that was not your fault then you may be entitled to claim compensation for your injuries.
Bus accidents: Many people don't realise that if they are injured whilst travelling on a bus or another form of public transport and it was not their fault then they may be able to make a claim for for personal injury.
Motorbike accidents: Just like car accidents, if you have been involved in a motorbike accident as a passenger or driver then you may be able to claim some compensation for injuries received.
Bicycle accidents: Cyclists can be very vulnerable on modern roads. If you have been injured on your bicycle, call our specialist advisors to discuss whether you have a valid claim.
Pedestrian injuries: It's not just drivers and passengers that get injured on the road, pedestrians do too. If you have been injured, call our personal injury solicitors Craigavon today to discuss whether you may have a compensation claim.
Serious Injuries
Our Craigavon personal injury team are able to deal with the most serious of injuries including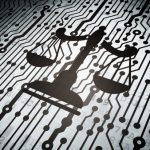 injuries to the head, brain and spinal cord, all of which can have an extremely devastating and disruptive effect on the person concerned as well as their immediate family. We have specially trained serious injury solicitors who are experienced in dealing with such claims and will fight tooth and nail to get the maximum amount of compensation and the justice that is owed. Our serious injury services cover the whole range of catastrophic and life changing injuries including:
Loss of limb – Losing hand, arm or leg can have a huge impact on your life. We can help you claim not just for your injury, pain and suffering, but also loss of earnings both past and future.
Brain and head injuries – Brain and head injuries can have a devastating effect on the victim and their family and our specialist Craigavon team of personal injury solicitors will do everything in their power to get the compensation you're entitled to to ensure future care needs are met as well as compensation or the injury itself.
Spinal injuries – Our legal team for Craigavon can help gain the maximum amount of compensation to help you rebuild your life and look forward to the future with confidence.
Slips, Falls and Trips in Craigavon
Compared to more serious injuries such as spinal or brain injuries that some people claim for, a simple trip or fall may seem like a trivial matter to make a claim for. However, sometimes even the smallest of personal injuries can have serious effects on people. As well the pain and discomfort of the injury itself, you may not be able to do things you previously did such as sport or even work activities. This could mean that your capacity to earn has been affected too. Once you begin to look at all of the consequences, it soon becomes clear that most injuries that were not your fault are worth claiming for.
Call our Craigavon personal injury team
Whatever your personal injury and whatever the circumstances, if it was not your fault then why not claim the compensation that you are owed? It doesn't just have to be about the money either, it can be just as much about the sense of justice you get when the defendant admits liability.
If you've been injured, call our Craigavon personal injury team now on 0800 073 8804 and take the first step to justice, peace of mind and the compensation you are entitled to.
Other Useful Compensation Guides