Taunton Personal Injury Solicitors No Win No Fee
By Mark Ainsdale. Last Updated 27th August 2021. Welcome to our Taunton personal injury solicitors guide. Have you been injured at work in Taunton? Have you experienced a road traffic accident and been hurt in the process? Our Taunton personal injury solicitors team can help you to claim No Win No Fee compensation.
With years of combined experience, our injury solicitors know what a valid personal injury claim looks like and will do everything we can to help a client who has been injured in an accident that wasn't their fault. We've helped hundreds of people in Somerset and other UK counties to claim accident compensation over the years, and if you've been hurt because of the negligence of another party, we can get compensation for you too.
What Do Our Solicitors For Taunton Personal Injury Claims Charge?
Nothing upfront. That's right – any personal injury claim you make with us we won't ask you to pay as much as a penny upfront.
We operate on a No Win No Fee basis – taking an agreed percentage of your successful claim and never charging you for our time upfront. When you use our Taunton personal injury solicitors team you'll have access to a wide range of services, including a free consultation and expert legal support. You'll never encounter any hidden fees or sudden unexpected charges at any point during the claims process, meaning you won't have to worry about your finances when you use our solicitors for Taunton to examine your personal injury case.
How Does The Claims Process Work?
"Claiming for compensation" has become a loaded phrase in modern society – and we completely understand if you have reservations or concerns about entering into a legal process that you don't fully comprehend. That's why we make everything simple for you. In reality, the personal injury claims process is extremely straightforward for our solicitors, and we put everything into layman's terms so you can understand the ins and outs of the procedure with ease.
Ordinarily, our Taunton personal injury solicitors team will follow a set of steps as we explain how to claim:
Step 1: Details & Evidence
To get your claim started, a member of our Taunton legal team will talk with you to discuss your accident and ask you a series of routine questions. This is done so we can establish how the accident occurred.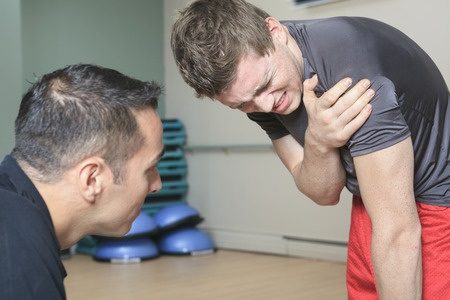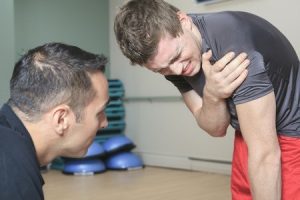 We use the information you provide to determine whether we feel you have a valid claim for compensation. The questions are all very simple and the entire process is conducted in an informal, casual manner to put you at ease. Feel free to ask us any questions yourself during this process. Our personal injury solicitors covering Taunton will be more than happy to answer them.
After listening to your case, our Taunton legal team will then ask you if you have any evidence that can help your cause. Any documents that prove you have suffered loss of earnings or have had to undergo medical treatment will help, and any footage taken at the scene – such as mobile phone videos, eyewitness and police reports can also prove to be extremely valuable. If you need assistance gathering this evidence, our team can help with how to claim.
Step 2: Opening Communication
The next step involves contacting the person or organisation who are liable for your injuries. Often, this party (known as the defendant) has 12 weeks to get back to us and state whether they accept liability or deny any wrongdoing.
Step 3: Settling Your Taunton Personal Injury Claim
The final part of the claims process is all about settling on a form of compensation. Often, this can be done out of court, although the case will be taken before a judge if the defendant denies liability or refuses to pay the agreed settlement figure.
Our personal injury solicitors for Taunton can prepare for any eventuality. So, no matter what direction your case heads in, rest assured that your best chance of claiming compensation is with our solicitors by your side, every one of which is a recognised personal injury expert, highly qualified and highly experienced in this area of the law.
Do I Have A Valid Compensation Claim?
We've seen all kinds of accidents during our time helping Taunton and Somerset residents. Listed below are just some of the types of injury claims we can handle. If you've been injured in any way and it wasn't your fault, there's a strong chance that we'll be able to help.
Accidents which have taken place in the work environment
Accidents on Taunton and Somerset Roads
Injuries sustained after being victim to assault
Injuries sustained as a result of an animal attack
Injuries sustained whilst on board Taunton public transport
Injuries as a result of mismanaged medical procedures
Accidents which have occurred in public places
Accidents which have occurred on business premises
Injuries sustained after attending an organised event
If you've suffered an injury – no matter how minor or severe – we can help you claim the compensation you're entitled to and the justice you deserve. So please get in touch with our personal injury solicitors for Taunton today.
What Payout Can Our Personal Injury Solicitors Claim?
Personal injury claims are like snowflakes: no two are ever alike. This also means that every single case will often result in a different financial pay-out.
Once we have got to the bottom of your accident and determined who is responsible, our team will be able to provide you with an estimated compensation figure. This amount may be subject to change as the claims process develops, but we will always keep you in the loop and ensure you are kept fully aware of how much money you're likely to receive and how long your case is likely to last. We care about our clients and will do everything we can to make the claims process as simple and stress-free as possible from start to finish.
If you've been injured in an accident that wasn't your fault in the Taunton area, contact our personal injury solicitors Taunton team today. We can help you get the compensation you're entitled to as well as the justice you deserve.
Taunton Personal Injury Solicitors FAQs
When can I begin my personal injury claim?
You can begin your case whenever you feel ready to do so after the accident happens.
And how long do I have to file a claim?
You have up to 3 years after the accident or from the date of knowledge about your injuries.
Do I need a new medical evaluation?
Yes, because your medical condition may be different now from how it was at the time of the incident.
What will my personal injury solicitor do?
They will gather sufficient evidence to determine if your case is viable, and if it is, they will handle your case.
So, what will the solicitor do after that?
They will send a Letter Of Claim on your behalf to the defendant stating your intention to file a claim.
What if the defendant refuses to accept liability?
At that stage, the negotiations for a possible out-of-court settlement will begin.
And what if you do agree on a potential settlement?
At that case, the lawsuit comes to an early end because both parties are happy to settle on the figure.
When will I be in receipt of my compensation payout?
That comes within 28 days of the aforementioned compensation agreement.
Further Helpful Guides
Thank you for reading our guide about working with Taunton personal injury solicitors.