Kettering Personal Injury Solicitors No Win No Fee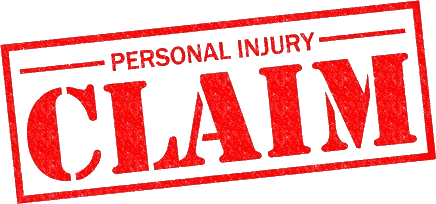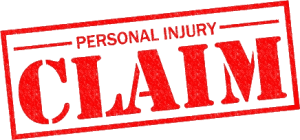 By Lewis Cobain. Last Updated 28th February 2023. Do you live in Kettering or the surrounding Northamptonshire area? Have you been injured in an accident that wasn't your fault? If so, you need to speak to our personal injury solicitors that cover Kettering. Our specialist lawyers can give you advice and guidance on making your accident compensation claim and obtaining the compensation that you deserve.
Our Kettering personal injury claims service has been helping people with their personal injury claims covering the Northamptonshire area for many years. Feedback from our clients indicates that they much prefer working with a local personal injury solicitor rather than one based at a head office many miles away. Our personal injury solicitors cover Kettering and can give you and your case the time that it needs to ensure that your claim settles for the amount of money that you and your injury deserve.
Contact Details
There are a few ways you can get in touch with our advisors. You can get all the initial information you need from us free of charge. Speaking to us doesn't only help you, but it also aids us in providing you with an accurate valuation of your potential claim.
Call us on 0800 073 8804
Use the pop-up window in the bottom corner to chat with our advisors
You can also check if you have a claim online
How We Work
With every one of our Kettering personal injury compensation service, you can rest assured that they are a specialist in personal injury claims. All clients will receive the best of attention from our team of solicitors and they will proceed with your claim in a transparent and clear way and you will be told what your chances are of your claim succeeding and appreciate figures of how much compensation you might expect. Honest, open and straight to the point, you'll always know exactly where you stand with our Kettering personal injury claims team specialists.
What Injuries Can I Claim Compensation For?
Potentially, you can claim for any injury that has been sustained and was not your fault. For a definitive answer, call our specialist solicitors who will be able to advise you on your specific case. Injuries can include:
Road traffic accidents – Have you been involved in an RTA? Were you the driver or passenger? You may be able to claim compensation if you were injured through no fault of your own.
Pedestrian accidents – Maybe you have been injured as a pedestrian. If so, you may still have the right to seek compensation.
Slips, trips and falls – Whether it is falling over a cracked pavement stone or slipping on snow or ice that has not been cleared then you may have the right to seek a compensation claim.
Medical negligence – Medical negligence can cover a wide range of issues such as misdiagnosis, birth injuries or blood clots.
Workplace accidents – This covers any injury that you suffer at work. It can include factory accidents, construction site injuries, and falls from height as well as things like repetitive strain injury, carpal tunnel syndrome and vibration white finger.
Criminal injuries – If you have been injured as part of a criminal act such as being attacked in a pub/bar or you are a victim of domestic violence you may be able to claim compensation.
Sports injuries – Injuries are common in sport but if you were seriously injured and it wasn't your fault then there may be a chance you can claim compensation for it. This can be for participants but also if you were a spectator.
These are just some of the occurrences that you may be able to claim for. There are many more types of injury that our local personal injury solicitors can deal with, simply get in touch today for a free, no-obligation chat.
What Effects Can a Personal Injury Have?
If you have been injured at work or somewhere else and it wasn't your fault, you may feel that after the initial pain and discomfort, you have suffered no ill effects. Maybe that is right but what many people don't understand is that a personal injury can have a huge range of consequences, some more obvious than others. Ask yourself these questions:
Have you suffered pain and suffering? You may have suffered physical pain and/or mental suffering at the time, but have you suffered it since? Pain, discomfort and suffering can last a long time after some injuries, and the compensation may have to cover longer periods of time.
Have you suffered loss of earnings? Have you had to take time away from work because of your injury? If so, you may have lost out on wages. This loss of earnings can be reclaimed as part of your settlement.
Has your capacity to earn been affected? If, because of your inquiry you may not be able to earn as much money as you could before, you may be able to claim for future loss of earnings.
Have I had any medical expenses? – Have you had to pay for any of your medical treatment such as physiotherapy or counselling? Medical bills can also be included in your payout.
Has there been a decline in my quality of life? Is your life of the same quality as before the accident? If not, you may be able to claim for this as part of your compensation claim.
How Much Could My Personal Injury Claim Be Worth?
You may be wondering how much compensation you could be awarded as a result of your claim. Unfortunately, there is no universal figure we can give in this article that would match everyone's potential valuation. There are a number of differences between each and every personal injury claim. Therefore, the only way to get an accurate idea of how much you could be awarded is to get in touch with us directly.
We can however supply you with some example figures from the Judicial College Guidelines (JCG). Both physical pain and mental suffering caused by someone else's negligence deserve to be compensated. The sum you'd receive for this is called general damages, and the JCG is used to calculate that figure. In this legal publication, there is a list of injuries that is very detailed. Each injury has alongside it a range of figures that suggests their potential worth in general damages.
General damages are not to be confused with special damages. Special damages are awarded to reimburse the injured party for costs such as loss of earnings or medical bills that have taken place due to their injuries.
The table below lists potential general damages fees. This is only a small sample of the injuries listed in the JCG, so don't worry if your injury doesn't appear in the table.
Injury
Description
Amount
Leg
(b) Severe - (iii) injuries such as compound fractures or joint/ligament damage that requires a lengthy period of treatment and/or recovery
£39,200 to £54,830
Facial Disfigurement
(b) Permanent facial deformity
£17,960 to £48,420



Jaw
Serious - (ii) a fracture with lasting consequences like finding it difficult to open your mouth
£17,960 to £30,490
Teeth
(i) Serious damage to, or loss of, several front teeth
£8,730 to
£11,410


Toe
(b) Big toe amputated
In the region of £31,310


Knee Injuries
(b) Moderate - (ii) shorter periods of injury and recovery, can include more minor injuries such as dislocations and bruising etc.
Up to £13,740
Hand Injuries
(b) Serious damage to both hands that results in a severe lack of function and permanent cosmetic damage
£55,820 to £84,570
Wrist
(e) Uncomplicated Colles' fracture
In the region of £7,430


Shoulder
(e) Clavicle fracture
£5,150 to £12,240


Back
(c) Minor - (iii) full recovery in 3 months
Up to £2,450
What Evidence Can Support Claims For An Injury In Kettering?
In order for personal injury claims in the UK to be successful, evidence will be needed. You will need to prove that you have been injured or suffered financial harm as a direct result of the defendant's negligence.
Examples of evidence you could gather to support your claim, include:
If your accident was in a public place or somewhere with CCTV, request CCTV footage that can show exactly what happened and potentially who was at fault
Obtain your medical records, which can offer insight into any injuries you have sustained
An independent medical expert could assess your personal injuries and you can use their report as evidence of the harm you suffered
Take photographs of any injuries you sustained
Proof of any financial harm, such as receipts, invoices or bank statements
Personal injury claims solicitors could help you gather evidence to support your claim. If you would like to work with one of our expert solicitors after an accident in Kettering, please don't hesitate to get in touch for a free consultation.
Kettering Solicitors – Must I Use Local Solicitors?
If you've decided to make a claim, you may think that you have to use Kettering solicitors because of the location of your accident. However, you do not need to restrict yourself to local solicitors, but instead, it will be beneficial to choose solicitors based on their experience.
The experience of the solicitor in personal injury claims may have a greater impact on the outcome of your claim than their location would. Solicitors in Kettering also might not offer you a No Win No Fee agreement.
Our solicitors at Legal Expert have helped many claimants with successful personal injury claims. They also offer their services on a No Win No Fee basis. Though they are not based in Kettering, we can still arrange a face-to-face meeting if this is what you prefer. Get in touch today if you want to know more.
Make A No Win No Fee Claim With Us
All of the expert lawyers on our panel work with 100% of their clients on a No Win No Fee basis. What this means is that if you have a valid claim and we connect you with a solicitor to help you pursue it, then you won't owe them any money if the case is unsuccessful.
Your lawyer will only receive payment from you if your personal injury claim is successful. Even then, it is only taken in the form of a small percentage from your final compensation amount. If a No Win No Fee arrangement sounds like it would suit your needs, then please do not hesitate to get in touch with us today.
Call us on 0800 073 8804
Use the pop-up window in the bottom corner to chat with our advisors
You can also check if you have a claim online
Other Helpful Compensation Guides
Thank you for reading our guide on Kettering Personal Injury Solicitors.