Scunthorpe Personal Injury Solicitors
By Daniel Oldman. Last Updated 1st September 2021. Unfortunately, in Scunthorpe and the rest of the UK, accidents are a fact of life, but sometimes they shouldn't have occurred and only did so because of negligence. This could be a simple trip or parking accident with the car or a major accident at work or medical misdiagnosis.
The effects of an accident that wasn't your fault can leave you not only in a great deal of pain, distress and anxiety but can also lead to you suffering financially. If you have had to take time off work, pay for medical treatment, travel expenses or for the use of a carer, these are all examples of the types of financial loss you can suffer from an accident.
Contact Details
Speaking to a member of our team is the best way to get an accurate valuation of what your claim could be worth. You can call us, but there are other options too.
Our telephone number is 0800 073 8804
Find out if you could have a valid claim online
You can use the pop-up window in the bottom right to chat with us in real-time
Jump To A Section
The Claims Process In Scunthorpe
The process of a normal personal injury claim is in fact on the surface quite straightforward. However, thanks to the complexity of UK law as well as the complex nature of many claims, it can complicate the process somewhat and lead to some cases dragging on for months and even years. However, thankfully most personal injury claims are quite straightforward and can be settled in a reasonable timeframe.
How The Scunthorpe Personal Injury Team Work In Collecting Evidence
Once you have instructed our Scunthorpe personal injury solicitors team, the first thing that will occur is the collection of evidence. It's necessary to collect as much evidence as possible to assess your chances of succeeding with a claim and this may include witness testimonies, photographs, accident book records or expert testimonies from a doctor for example. Also, it is important to collect together the evidence of your expenses and loss of earnings.
The Requirements For Your Personal Injury Claim
There are several fundamental requirements for commencing a personal injury claim. These include:
Did the person that caused the accident owe you a duty of care?
Did the person who was the cause of the accident breach their duty of care by being negligent?
Did this breach directly result in your injury?
Is there a lack of a strong defence from the defendant?
Was there any contributory negligence?
Are you within the required time limits to make a claim? This is usually 3 years.
Once these basic fundamentals have been established, then you should have the basis of a strong claim, especially if any expert witnesses also supports your claim.
Communicating With The Defendant
The letter of claim is the letter to the defendant that sets out your case and gives them a period of time to respond. Many defendants will admit liability and then there is no need to go to court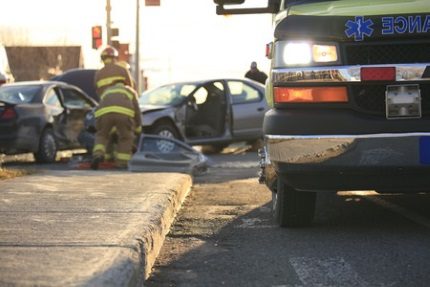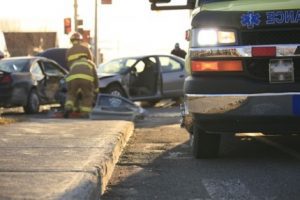 and the matter can be settled by negotiation reasonably quickly.
If the defendant does not respond within the required timeframe or does not admit liability then the case may proceed to court. Our Scunthorpe personal injury team are a team of experienced solicitors who will argue your claim and attempt to get you the maximum amount of damages.
Claims for personal injury can be very technical and it can unfortunately be a length process. This is because of the complex nature of the claims and the law itself, especially as there is often much expert witness testimony to carefully consider and process.
It can be difficult early on in a claim to assess exactly how much your claim is worth but once you have been assessed by a medical expert and we have details of your expenses and loss of earnings then we may be able to value your claim a little better.
Personal injury claims in Scunthorpe (and the rest of the UK) may take some time to complete but they are worth it once you get the money that you are owed for your injury and the justice that you so richly deserve.
Our Most Common Types of Personal Injury Cases In Scunthorpe
Road Traffic Accidents
Our Scunthorpe personal injury specialists have the experience and skills to deal with all types of personal injury cases involving cars and other road vehicles. From minor crashes and bumps to serious accidents and fatalities, we're here to help whether you were a driver, passenger or a pedestrian or cyclist.
As road traffic accident specialists, we are the perfect choice if you're looking to get the maximum amount of compensation with the minimum of fuss, anxiety and distress on your part. Liaising closely with your insurers and others, we'll build your case to ensure that it is as strong as it can be to get you the compensation that you deserve.
We'll help you claim not just for the pain and suffering of your injury but for any loss of earnings too and other costs such as medical receipts and travel expenses. Even if you are unlucky enough to be hit and injured by an uninsured hit and run driver, we can guide you through the maze that can be the Motor Insurance Bureau Compensation procedure.
Public Place Accidents
Whether it is on the street or in another public place such as a Scunthorpe shop, pub or restaurant, slips trips and falls are common. However, they are not always the easiest personal injury claims in Scunthorpe to pursue. This is because of the number of different things that a potential claimant has to prove. Thankfully, our specialist personal injury claim solicitors are experts in such claims and will do everything in their power to make sure your claim is a success.
Accidents at Work in Scunthorpe
Workplaces in Scunthorpe and the UK are safer than ever before thanks to legislation such as the Health and Safety at Work Act. However, that doesn't mean that accidents don't happen and there are thousands of work accidents in the UK every year. From slips and trips in offices to catastrophic and fatal accidents on construction sites and in factories, our expert Scunthorpe personal injury team will help to get the compensation that is deserved and entitled to.
As well as this, we understand that when you have been injured at work you can suffer severe financial hardship which is why we can try to help secure interim payments to reimburse your lost earnings. These may also be used to access medical care that could help you get back on your feet quicker.
How Much Could Compensation Could You Be Awarded?
This is a query we're often met with when people contact us. However, we can only really give you an accurate valuation once we know more about how you were injured, and what the extent of your injury is or was. There are other factors too that can affect the value of your payout, so get in touch with us and we can talk you through them.
In the meantime, we have put assembled some example figures for various injuries and included them in the table below. These sums have been taken from the Judicial College Guidelines (JCG), which is the legal publication used to help calculate the sum you could receive for the pain and suffering caused by your physical and mental injuries such as anxiety or PTSD.
| Injury | Description | Amount |
| --- | --- | --- |
| Leg | (c) Less serious - (i) the injured party will not have made a complete recovery and could be left with a limp or impaired mobility, for example | £16,860 to £26,050 |
| Knee | Severe - (ii) Leg fracture that extends into the knee and causes constant and ongoing pain | £48,920 to £65,440 |
| Ankle | (c) Moderate - tears in the ligaments or fractures that lead to less serious problems like finding it difficult to walk for long periods of time | £12,900 to £24,950 |
| Achilles Tendon | (d) Minor - turned ankle that results in damage to the tendon and questionable support | £6,820 to £11,820 |
| Nose | (ii) displaced fracture that requires surgery to make a complete recovery | £3,710 to £4,790 |
| Jaw | Very serious - (i) multiple fractures needing extended periods of treatment and lasting damage | £28,610 to £42,730 |
| Teeth | (iv) Damage to or loss of back teeth: per tooth | £1,020 to £1,600 |
| Sight | (b) Total blindness | In the region of £252,180 |
| Hearing | (b) Total deafness | £85,170 to £102,890 |
| Chest | (g) Rib fractures or a soft tissue injury that causes serious pain for a number of weeks | Up to £3,710 |
There are other sums you can have included in your final claim amount called special damages. They are intended to reimburse you for any costs or losses that have occurred due to your injuries. Call us for more information regarding what these could consist of.
Making A No Win No Fee Claim With Us
If you are worried about the cost of making a personal injury claim, we may just have the solution for you. If we connect you with a personal injury lawyer on our panel, they will work with you on a No Win No Fee basis. This means that you won't be required to cover their costs if your case is not successful.
If you are awarded compensation following a successful claim, then your lawyer's fee will be taken from your final settlement amount in the form of a small percentage.
Make your claim today and get in touch with our Scunthorpe personal injury solicitors team now on 0800 073 8804.
Other Guides Available To Read
Thank you for reading out guide on Scunthorpe Personal Injury Solicitors.