Luton Personal Injury Solicitors No Win No Fee Claims Guide
By Daniel Archer. Last Updated 15th July 2022. If you're looking for No Win No Fee solicitors for the Luton area, you've come to the right place.
Have you been injured in an accident that was not your fault? If so, you will be looking to make a claim for personal injury compensation, and this is something that Legal Expert can assist with.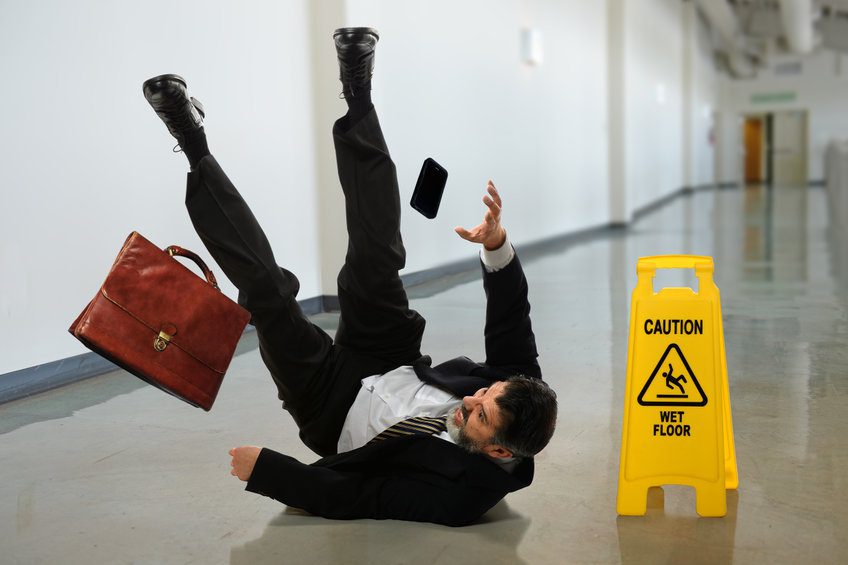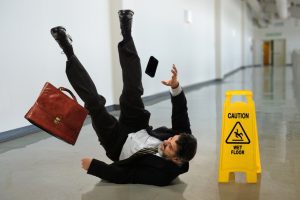 No matter whether you are based in Luton or anywhere else in the UK, we can help you to get the full amount of compensation you deserve. We can also request that your chosen solicitor arranges a local medical if needed.
Below, you can find lots of useful information on working with No Win No Fee solicitors for Luton, which you can browse using the menu below:
Select A Section
Making A Personal Injury Claim
When it comes to making a claim for compensation, we will ensure you are assigned to the best Luton personal injury solicitors based on the ins and outs of your injury claim. This will ensure you have the greatest chance of securing the maximum amount of compensation available.
Nevertheless, if you are to be successful, your personal injury solicitors in Luton will need to prove the following three things to be true:
You were owed a duty of care by the individual responsible for the incident
This individual breached the duty of care
The breach resulted in an injury or illness
If the above applies to your case, you should definitely proceed with making a claim. Nonetheless, it is important to recognise that there is a three-year time limit on all personal injury cases, starting from the date of your diagnosis. There are some exceptions to this rule, though, and so the best thing to do is simply claim as soon as possible. You will also find it a lot easier to build a case if you do this, as gathering evidence will be more straightforward and the details will be fresh in your mind.
Luton Solicitors – No Win No Fee Solicitors For The Luton Area
If you have been injured due to an accident in the Luton area, you are not obligated to hire a solicitor in Luton. If you choose to enlist the assistance of a lawyer when making your claim, you are free to do so from any law firm in the country.
Much of the claims process can now be handled remotely via conveniences such as email and video calls. Factors such as the firm's experience are more important than where they are physically based. However, if it makes you feel more comfortable having a face-to-face with a solicitor, this is something that we can arrange for you.
One of the few processes that cannot be carried out remotely is your independent medical assessment. However, we can still organise this at a medical facility that is local to you. This way, your travel is kept to a minimum.
Our solicitors are not physically based in Luton, but they have handled claims regarding incidents there in the past. If you require free legal advice Luton-based accidents, get in touch with our advisors today.
Our No Win No Fee solicitors for the Luton area are ready and waiting to help.
Read reviews of injury lawyers for Luton
When choosing from all of the No Win No Fee solicitors in Luton that are available, it is important to read reviews that have been left by past clients. This can give you a great insight into the service levels provided, as well as the fees charged.
A lot of people are shocked to see the disparity with regards to the insurance premiums charged and the level of success fees. For more information on our fees, contact Legal Expert for a quote.
You can also check out reviews of our service from past clients.
Does the location of the solicitor matter?
There is only one part of a compensation claim that ever needs to be handled locally, and this is your medical. Aside from this, you are free to take advantage of any service available to you across the UK.
As your lawyer does not need to be local, this means you can use a number of other factors to determine the right professional for you, including the success fee they charge. To find out more about how to claim when using Luton personal injury solicitors, please get in touch.
What Types Of Cases Do No Win No Fee Solicitors For Luton Handle?
Below, we've provided a breakdown of the types of cases No Win No Fee solicitors for the Luton area can handle.
Workplace accidents
If you have been injured while at work, you can make a claim against your employer under the Health and Safety at Work etc. Act 1974.
There are a number of reasons why your employer could be to blame, for example, lack of training, inadequate risk assessments, and allowing employees to use broken equipment without notification. Check out the table below to see what compensation you could claim for different types of injuries.
Injury
Severity
Compensation
Notes
Brain injury
Very severe
£282,010 to £403,990
The award bracket is given as an estimate for victims who have suffered severe brain damage and are unresponsive. In what is referred to as a vegetable state.
Brain injury
Moderately severe
£219,070 to £282,010
Losing feelings in limbs, mental disability, and or change in impersonality.
Brain injury
Less severe
£15,320 to £43,060
Head injuries that have not caused significant brain damage but still there maybe lasting effects.
Eye Injury
Total blindness
In the region of £268,720
Total blindness
Eye Injury
Loss of sight in one eye
£49,270 to £54,830
This amount of compensation is awarded with loss of sight in a single eye or very restricted vision in one eye.
Eye Injury
Minor
£3,950 to £8,730
Problems with vision, pain in the eye or temporary vision loss in an eye.
Arm Injury
Loss of both arms
£240,790 to £300,000
Amputation of both full arms will receive the maximum award here. This compensation range also covers the amputation of one arm, or whether the amputation is to be the full or part of the arm. The restrictions this will have in the future are also taken into consideration.
Arm Injury
Permanent and substantial disablement
£39,170 to £59,860
If there is major restriction and disability in one or both arms and causes great pain and suffering.
Arm Injury
Less severe
£19,200 to £39,170
This amount is set at this criteria for those who have suffered restriction in movement and/or disability on the arms but will recover.
Leg Injury
Loss of both legs
£240,790 to £282,010
Amputation of both or one leg will warrant this amount of compensation to be awarded. It will also be taken in to consideration if the leg is amputated above or below the knee.
Leg Injury
Less serious
Up to £27,760
Fracture, brake or soft tissue damage to the leg that has affected the muscle causing great pain and discomfort.
Neck Injury
Severe
Up to £148,330
Neck injuries can be very severe causing problems with movement in different areas of the body. An injury to the neck can cause pain in this area for a lengthy time.
Neck Injury
Moderate
Up to £38,490
Fractures to the neck, painful when moving, stiffness inability to use full movement of the neck will warrant this type of compensation.
Neck Injury
Minor
Up to £7,890
These amounts of compensation are roughly the brackets for whiplash depending on how long it lasts, how painful it is and the long term prognosis.
Hand Injury
Loss of both hands
£140,660 to £201,490
This amount of compensation will cover, both hands or one hand amputation or if the hand becomes completely useless.
Hand Injury
Serious
£29,000 to £61,910
Likely to have seen a reduction in capacity by 50 per cent. Several fingers may have been amputated and re-joined, leaving a clawed or unsightly hand.
Elbow Injury
Severely disabling
£39,170 to £54,830
Complete restriction in movement of the elbow that has resulted in a disability or that has required surgery.
Elbow Injury
Moderate or minor
Up to £12,590
Restriction in the movement of the arm due to injury of the elbow.
Wrist Injury
Severe
£47,620 to £59,860
No wrist function at all.
Back Injury
Severe
£38,780 to £69,730
Severe back injuries to the upper or lower part of the back, maybe causing paralysis or any issues relating to the organs within the lower part of the body.
Back Injury
Minor
Up to £12,510
Soft tissue, slipped disc, muscle pain would gain this amount of compensation.
Back Injury
Moderate
£12,510 to £27,760
This amount of compensation may cover ligament or soft tissue to the back, constant pain and /or discomfort.
Post-traumatic stress disorder (PTSD)
Severe
£59,860 to £100,670
Debilitating symptoms, impacting work life, social life, and relationships with family and friends. Prognosis for recovery is likely to be poor, with symptoms having some permanency.
Post-traumatic stress disorder (PTSD)
Less severe
£3,950 to £8,180
Minor symptoms that resolve in full within a short space of time.
Face Injury - Scarring
Very severe
£29,780 to £97,330
Scarring and facial disfigurement could warrant this amount of compensation. The severity will determine how much.
Face Injury - Scarring
Less severe
£17,960 to £48,420
These
compensation estimates cover brakes and fractures to the facial area such as the nose.
Face Injury - Scarring
Less significant
£3,950 to £13,740
Compensation amounts for scarring. Please note women tend to receive larger payouts for scarring than men.
Knee Injury
Severe
£26,190 to £43,460
Disability due to injury to the knee, severe damage to muscle, soft tissue and also muscle wastage.

Knee Injury
Moderate
Up to £26,190
Injury to the knee that is painful but will recover within time so the knee has a full normal working function.
Shoulder Injury
Serious
£12,770 to £19,200
Restriction in movement, limb numbness or paralysis due to injury in the shoulder and neck.
Shoulder Injury
Moderate
£7,890 to £12,770
Tissue damage to neck that may last for quite a while which restricts movement in the arm and elbow.
Shoulder Injury
Minor
Up to £7,890
Soft tissue damage that will recover within the year or just over, that causes moderate pain.
The figures you can see in this table come from the Judicial College Guidelines, a document that details compensation awards previously made by the courts.
It's important to remember that not these aren't guaranteed figures. Each case is different and therefore requires careful scrutiny.
If you opted to work with personal injury solicitors for Luton, especially if you chose to work with us, they'd assess every aspect of your case to ensure you receive the maximum amount of compensation possible.
It's also possible to claim special damages. This head of claim relates to financial losses sustained as a result of the accident. They can include but aren't limited to:
Loss of earnings
Medication costs
Loss of future earnings if you're no longer able to work or perform the same job role
Travel costs in relation to appointments for treatment and meeting your personal injury solicitor
Care costs if you require someone to look after you while you recover from your injuries.
For more information on what you can include in a personal injury claim following an accident at work, please get in touch.
Road traffic accidents
Road traffic accidents happen every day in the United Kingdom. In 2014, there were 615 accidents in Luton. This represents an increase from 469 accidents in 2013. We have helped road traffic accident victims claim compensation. Scenarios range from cyclists being knocked off their bicycles due to a careless driver, to passengers being injured because the driver was speeding. And there are post-accident consequences too such as whiplash.
Road traffic accident statistics
| | 2014 | 2015 | 2016 | 2017 |
| --- | --- | --- | --- | --- |
| Pedestrians | 16 | 23 | 26 | 30 |
| Cyclists | 5 | 9 | 7 | 7 |
| Motorcyclists | 12 | 14 | 12 | 10 |
| Car occupants | 14 | 11 | 21 | 28 |
| Others | 3 | 1 | 3 | 6 |
| Total | 50 | 58 | 69 | 81 |
Serious injuries
We can ensure you are compensated for any serious injuries you have sustained in an accident that was not your fault. You will also receive special damages to cover any out-of-pocket expenses encountered. Speak to our personal injury solicitors for Luton for more information about how to claim online.
Industrial diseases
You can launch a claim for industrial diseases against former and current employers. In most cases, symptoms don't appear for quite some time, but don't worry, as you will have three years from the date of your diagnosis to claim.
Slips, trips and falls
Slips, trips and falls are very common in the UK. No matter whether you have been injured while visiting a store, enjoying a walk outdoors, or while working, you can claim if someone else is to blame.
Clinical negligence
If you have been injured while in the care of a medical professional, you may be entitled to compensation if they have breached their duty of care. From incorrect diagnosis to poor hygiene, there are a number of different types of scenarios that lead to medical negligence claims.
Finding No Win No Fee Solicitors For The Luton Area
When launching a claim, it is always better to work with No Win No Fee solicitors for the Luton area. This is because you will be protected financially should anything go wrong with your case. You won't be expected to pay legal fees if the solicitors in question do not win compensation for you.
Are there any fees involved at all?
When you work with Legal Expert, the Luton personal injury solicitors assigned to your case will not charge you a penny if your case is unsuccessful. However, the same cannot be said for other firms, so please keep this in mind.
How Legal Expert Can Help You
We are only a phone call away at Legal Expert if you are ready to make a claim. We are also available to answer any queries you may have. Our phone lines are open seven days a week, and you can reach us on 0800 073 8804. Alternatively, if you would prefer to email our personal injury solicitors covering Luton, please send your message to info@legalexpert.co.uk, and you can expect a reply within 24 hours.
We also have plenty of information and useful guides on our website too, so please take a look at these for further details. You will also notice that there are a number of different ways you can get in touch with us via our website. We have a live chat feature available as well as a callback option. Simply enter your details and we will ring you as soon as we can.
No matter how you get in touch with us, you can be sure that every conversation will be kept 100% confidential.
Helpful Contacts In Luton
There are a number of organisations you may need to contact if you have been injured, aside from a personal injury solicitor for the Luton area, of course. Find the contact information you need below.
Luton and Dunstable University Hospital
Lewsey Road,
Luton,
LU4 0DZ.
Tel: 01582 491166
Luton County Court & Family Court
2nd Floor,
Cresta House,
Alma Street,
Luton,
Bedfordshire,
LU1 2PU.
Tel: 0300 123 5577
Luton Police Station
Buxton Road,
Luton,
LU1 1SD
Check out these other guides you may find useful:
Personal Injury Solicitors For Luton – FAQs
Below, we've included some questions we often get asked in relation to the services offered by personal injury solicitors for the Luton area.
How do I find the best No Win No Fee solicitors in Luton?
The location of the incident that caused your injury does not need to determine where you look for legal representation. In other words, if you were injured in Luton, lawyers from anywhere in the country can assist you with your claim. You shouldn't feel restricted to local lawyers.
Our solicitors for Luton have helped many clients receive compensation. Our solicitors are not physically based in Luton, but this is not a legal requirement. By making use of emails and video calls, you can work with a solicitor from anywhere in the country. A firm's experience has more importance than their proximity to you.
As such, you may wish to work with one of our solicitors as they have experience handling personal injury claims similar to your own.
For more information on personal injury claims and more free legal advice for Luton claims generally, get in touch with us today. Our advisors are available to answer your questions at any time of the day and night. If we think your claim is valid, we could connect you with one of our expert solicitors.
What is No Win No Fee?
This is a particular policy that prevents the clients from losing too much of their compensation in settlement fees.
So, how does the policy work?
The client only pays their personal injury solicitor's legal fees if the case is successful.
What does the client have to pay the solicitor?
They would pay a success fee, which is essentially the solicitor's reward for being victorious.
What does the success fee actually cover?
This would include the solicitor's time, effort and rate of pay, as well as their other expenses.
How much is the success fee?
This depends, as the success fee has a legal cap, so the final settlement would determine the value of this.
And what is the legal cap?
That currently stands at 25% of the final compensation.
What happens if the case is not successful?
In such an event, the client doesn't have to pay their solicitor whatsoever.
And when does payment happen?
This happens at the end of the case, so there aren't any surprise costs before or during the case.
Thank you for reading our guide to working with No Win No Fee solicitors for the Luton Area.